French golfer Alexander Levy has been named "golfer of the month" for April following his win at the Volvo China Open on the 2014 European Tour International Schedule. With Paris due to host the Ryder Cup in 2018, and more and more wins for French golfers over the last few years, is France's golfing success on the rise?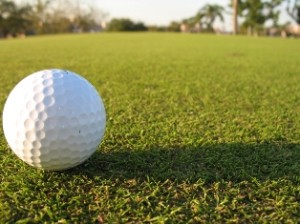 "There have been some great wins for Victor Dubuisson, Julien Quesne, Greg Bourdy and Raphael Jacquelin over the past couple of years," Levy told The Express Tribune. Previously, France has only had one stand-out winner: Biarritz-born Arnaud Massy, who won the British Open in 1907.
To mark the occasion, Home Hunts has selected five of the France's top golf clubs and also a stunning property near each to help the passionate golfer's home hunt go with a swing.
Some say that Morfontaine resembles England's Surrey, with its immaculate conditioning and pines, but really this exceptional, private golf course is like no other. Originally a nine-hole course created by the Duke of Gramont in 1913, golfers can now play 27 holes here – which are arguably the most spectacular in the world.
Where to buy?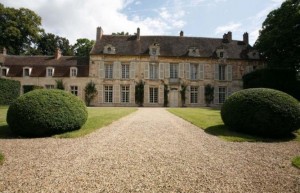 Twenty minutes north of Morfontaine, in the Oise department, lies the pretty medieval town of Senlis. Around 45 minutes north of Paris, Senlis is also the setting for this spectacular listed period residence (HH-6733607), which offers eight bedrooms and sprawling manicured gardens right in the heart of the town's historic centre. Including several outbuildings, guest houses and tennis courts, interested buyers should contact Home Hunts to discuss a viewing and the price.
The par 72 Albatross course is the annual home of the French Open and is considered to be one of the top courses in Europe. Situated south of Versailles, this is also the course on which the Ryder Cup is going to be held in 2018. Renowned for being a great risk and reward course due to its many water hazards and tree obstacles, it is also the perfect platform for testing the golfer's resourcefulness and knowledge.
Where to buy?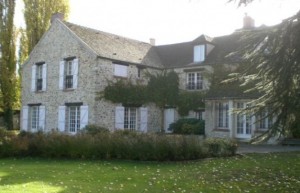 Located about 25km away in Yvelines, this magnificent 17th century property (HH-5629188) with seven bedrooms offers nothing but charm and luxury. Highlights include a fitness room, swimming pool and guest apartment – and the private gardens are also south facing. It is priced at €1,270,000.
A private members club, this club features three 18-hole courses and offers golfers a challenging course in fairy tale surroundings. Beautiful, tranquil and set in parkland, it was built by Robert von Hagge who has created some of the world's most outstanding courses, including over 250 in the US.
Where to buy?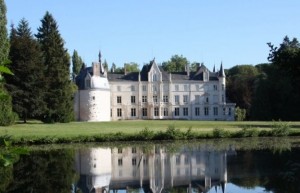 This magical 19th century chateau (HH-7374494), situated between Tours and Paris, would be befitting of someone who was also enraptured by the beauty of Les Bordes. Set on the edge of a charming village, it is positioned within 34 hectares of land which also includes a lake and a river. The property has been renovated to a very high standard and the price is available on application.
With 300 days of sunshine in Provence each year, this Provencal golf course offers spectacular golfing and delightful sunny conditions for a most of the year. With two courses created by Dave Thomas, Le Riou and Le Château, this club is akin to a golfing paradise with a layout that could challenge the best of players.
Where to buy?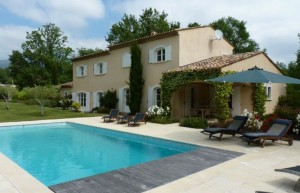 Just over 10km away in Seillans, this pretty four-bedroom property (HH-5786466) is located in a quiet area and is surrounded by vines and olive trees. Built just over five years ago, it offers countryside views, a heated swimming pool and bright and airy modern interiors. It is priced at €980,000.
The Golf du Médoc is located around 20 minutes from Bordeaux and is one of the best golf courses in Europe. Offering two courses that have been designed to thrill and challenge its players, combined they make up 3.8 hectares of perfectly maintained greens.
Where to buy?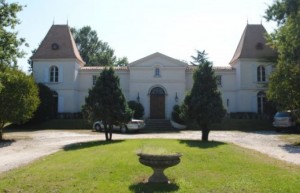 Close to the city of Bordeaux yet surrounded by landscaped grounds, this prestigious six-bedroom mansion (HH-7244222) provides good access to the airport and local amenities. With grand, spacious interiors (including a statement staircase) and a beautiful saltwater swimming pool, which is heated by solar panels, this €1,590,000 property needs to be seen to be believed.
For more details about these properties, visit www.home-hunts.com, or to speak to a consultant call the French office on +33 (0)970 44 66 43.