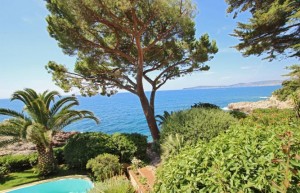 Country Life magazine recently published an article called The Hidden Riviera. Featuring Home Hunts, it focused on Languedoc's coastline, which is relatively unknown compared to neighbouring Provence and the Riviera.
While prices have risen in the highly coveted coastal areas of Provence and the Riviera, The Hidden Riviera article, in Country Life Magazine, highlights a "lesser-known area in the south" where authenticity remains part of its appeal.
Coastal Languedoc hotspots
The coastal Languedoc region offers charm and tradition, as well as good value for money. Villages and towns such as Pézenas, Sète, Bouzigues and Marseillan are referred to as locations with "charming historic centres" that are "peppered with wonderful 'épiceries', antique shops and restaurants cooking eclectic local food a far cry from the strict diet of duck and goats' cheese enforced further inland".
Buyers in this region are often interested in immersing themselves in the authenticity of the region, and Phil Rees, a Home Hunts consultant based in the Languedoc region, explains that he often finds properties for English buyers in the area who are also interested its character.
"The small wine-making villages have enormous charm and look much the same as they would have a century ago," he says. "It's a place that enables British purchasers to fulfil their dream of buying a beautiful old house and bringing it back to life."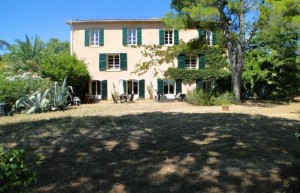 A property featured in the article, and given as a good example of what buyers can invest in, is this beautiful five-bedroom maison de maître, which is located in an 18th century domaine in Pézenas. With two swimming pools and positioned close to shops, beaches and golf courses, this property also offers views over local vineyards. It is on the market for €998,000.
The Étang de Thau
The article goes on to point out that Picpoul de Pinet is produced here, the largest white-wine producing "terroir" in Languedoc that is bounded roughly by Agde, Pézenas and Sète. This wine is an excellent partner for the locally-harvested oysters from the Étang de Thau, which is described as "a beautiful saltwater lagoon that runs from Sète and Agde" and as "one of the loveliest unsung stretches of sand in France".
Sensational home in Sète
The unforgettable seaside resort of Sète, is also known as the "Venice of the Languedoc" due to its network of canals which link the Étang de Thau to the sea. Property here can offer dream holiday home opportunities, such as this stunning contemporary four-bedroom villa facing the Étang de Thau.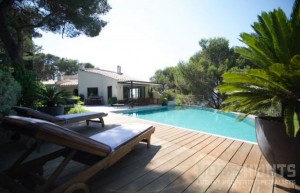 With a mature landscaped garden, infinity pool, spa and Jacuzzi, this is an opportunity to buy a modern, entirely renovated property in one of the most beautiful locations in Languedoc. The sale price is €1,260,000.
Stone farmhouse in Mèze
Across the other side of the Étang de Thau is Mèze, an active fishing port at the centre of the local oyster production. Still relatively unknown by tourists, yet with a bustling market and an excellent reputation for sea food, it is possible to find traditional properties and investment opportunities here.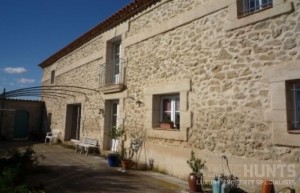 This four-bedroom stone farmhouse, for example, has been renovated to a high standard and is set on 2.5 hectares of grounds. In a peaceful location close to Mèze, it combines old and new, preserving the authentic character of the property while also offering modern conveniences such as electric shutters and underfloor central heating. At €598,000 it won't be on the market for long.
To search for more properties in Languedoc, visit www.home-hunts.com. To speak with a Home Hunts consultant directly about your real estate requirements, call +33 (0)970 44 66 43