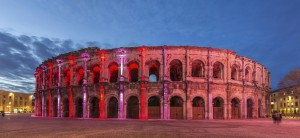 The diversity of Languedoc-Roussillon, with its endless vineyards, mountains, Mediterranean resorts and vibrant cities, means that buyers have a tremendous range of lifestyle choices in this region.
One of Home Hunts most sought after regions for prime property investment in France – along with Paris, south-west France (Aquitaine and the Midi-Pyrénées), the Alps, Languedoc, the Riviera and Provence – enquiries in the region were up 50% in January and February 2014 when compared with the same period in 2013.
Languedoc offers "win-win" opportunities
Home Hunts has reported that prices have dropped in Languedoc, which means there are interesting investment opportunities currently available in the region.
"Prices have decreased by around 5% since last year and enquiries have increased considerably as buyers know they can get more for their money," says Tim Swannie, Director of Home Hunts.
"If you combine that with the low interest rates and the fact that some vendors want to sell before August to make the most of the additional 25% capital gains tax discount, the French property market is currently able to offer up plenty of win-win transactions."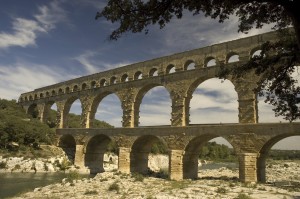 Who is buying – and what is selling?
According to Home Hunts, buyers in the Languedoc region are mainly British, Dutch, Belgian and Scandinavian, although there are also Italian, Swiss, Russian and South African buyers.
In terms of what types of houses are the most popular, stone properties, chateaux and country estates with land gain the most interest, along with vineyards for business investment.
Most sales occur under €5 million mark and in 2013, 60% of buyers were in the €0-€1m bracket, 35% were in the €1m-€5m range and 5% were buying properties valued at €5m or above.
The most coveted locations in Languedoc
Uzès
The medieval town of Uzès is of one of Languedoc's most popular locations. "With the choice of some great small airports, like Avignon and Nîmes, both with TGV stations, access is easy for buyers, plus there is the international airport of Montpellier just an hour and 15 minutes away," says Nicola Christinger-Grant, Manager of the Languedoc region for Home Hunts.
"Uzès has beautiful architecture, charming honey-coloured buildings with a great main square and a large selection of international buyers," she adds.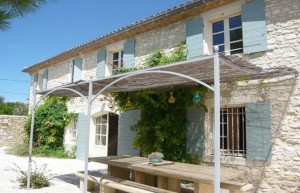 This large, stone farmhouse (HH-7681610), located not far from Uzès in the countryside, is a good example of the kind of honey-stone properties that are popular in Languedoc. A beautiful home that is bathed in light, it has been beautifully renovated and offers five en-suite bedrooms plus an independent studio on the ground floor. Outside, the location of terrace and swimming pool is positioned by lush green fields for ultimate tranquillity during the summer months. It is on the market for €1,155,000.
Montpellier
With a thriving economy, fantastic shopping and entertainment on offer all year round, it is no wonder that over a quarter of a million people make Montpellier their home.
"Montpellier is bustling, lively and has a great selection of bilingual and international schools, so it is a great place for families looking to relocate permanently," says Nicola. "The bilingual school at Baillargues, which is on a fabulous golf course, accommodates children from three to 18, where children have half the week in English and the other in French."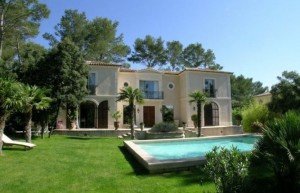 This magnificent three-bedroom property (HH-7610021) is located in Saint-Clément-de-Rivière, about a 20-minute drive from the city centre.
"It is perfect for the schools and in a very upmarket residential location, with a bilingual nursery a few minutes' drive from the house," says Nicola.
In excellent condition, this property's interior has been designed to provide a contemporary look while retaining its authenticity. The garden is fully enclosed with pool, south-facing terrace, and olive and palm trees. It is competitively priced at €1,400,000.