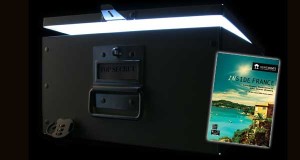 Home Hunts released its highly-anticipated report, INSIDE FRANCE, this week which shares the company's insights and knowledge of France's prime property market.
The report, which carries the tagline "Prime property observations for safer, smarter investing", has been produced to help Home Hunts' customers and potential buyers make savvy, informed decisions about real estate investment in France. Home Hunts receives around 600 property enquiries each month and its website (www.home-hunts.com) gains around 300-350,000 hits on a monthly basis.
The changing political stance of President Hollande – which led to a recent government reshuffle and the appointment of a new business-focused Prime Minister, Manuel Valls – combined with low interest rates, lower property prices and a 25% capital gains tax reduction, means that France's real estate marketplace is currently offering many unique investment opportunities.
With Home Hunts receiving 50% more enquiries and sales for prime market properties than in the same period last year, France is doing well to confirm its longstanding position as a stable and thriving marketplace.
As buyers are seeking more information about where to buy and why for the safest and most secure investments, Home Hunts has responded with INSIDE FRANCE, which reveals:
Why a unique combination of factors means it is a good time to buy prime property in France.
The six most coveted regions in France for prime market property, with details explaining why.
The predominant nationalities of buyers in the six most sought-after locations.
The percentage of enquiries per price bracket for each location.
Which types of properties are most popular with buyers in the six French prime hotspots.
Five key facts are also shared in the document, produced as a result of property market research and data from Home Hunts' consultants:
FNAIM has reported an average 2.5% drop in house prices across France, yet some prime areas have seen price increases in 2013 and so far in 2014.
Home Hunts has found that sales of prime property are up 50% in 2014 compared with the same months in 2013, with numbers rising month on month.
The most common nationalities of buyers are British, Swiss and Middle Eastern, but many buyers are also American, German, Italian, Belgian, Russian and Chinese.
The 8th, 16th and 17th arrondissements of Paris are the most sought after, with Avenue Kléber increasing in price due to growing demand from overseas buyers.
Saint-Jean-Cap-Ferrat received the most enquiries for properties above €15 million, taking 32% of the total number made in the area.
 "This is the launch issue of a report that will be issued bi-annually from now on," says Tim Swannie, Director of Home Hunts and Head of Research for INSIDE FRANCE. "We are thrilled to be able to consolidate so much relevant data to help our buyers make smart decisions about where and why they should consider investing in France's prime real estate market."
The report, a six-page, full-colour PDF brochure, can be viewed or downloaded by clicking here, or from the home page of Home Hunts' website at www.home-hunts.com.
For more information about the contents of the report or to speak with a Home Hunts consultant about investing in French real estate, contact the France-based office on +33 (0)970 44 66 43.