A report released by a leading French bank shows how overseas buyers have been snapping up French property over the last 18 months.
Earlier this year in property insights report INSIDE FRANCE, Home Hunts revealed that after a successful 2015, where sales from overseas buyers kept increasing, sales and enquiries at the start of 2016 were up by 60%.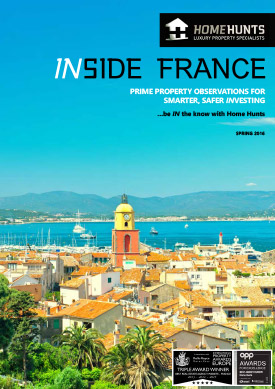 Now the significant increase of overseas buyers investing in the French property market has been confirmed by an International Buyers study from French bank BNP Paribas.
The report found that there was a 29% increase in the number of acquisitions during 2015. It also discovered that the number of sales from British buyers had jumped by 44% and noted this was partly due to a strong pound.
Property sales soar in France
Over the last twelve months, Home Hunts has been consistently explaining to overseas buyers, particularly those from Britain, that now is the time to buy property in France. A combination of flexible property prices, low interest rates and favourable currency pairings have meant that buyers could negotiate deals with vendors that may not previously have been possible. This bargaining tactic helped to boost sales and irresistible deals are continuing to be made in 2016.
"We have been experiencing a lot of interest from the UK because of the strength of the pound against the euro and this continues to be the case," says Tim Swannie, Director of Home Hunts. "The last month or two has been slightly slower with the Brits because of the upcoming referendum but it hasn't made a marked difference. As well as the British, we have had clients from all over the world wanting to buy French property – including America, China, the Middle East, America, South Africa, Brazil, Russia and Europe of course."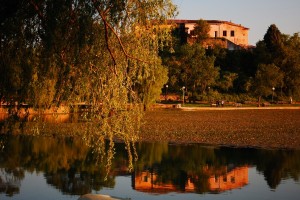 BNP Paribas has also revealed that sales to American buyers in Paris have increased by 91% with expenditure on property averaging €911,000.
But it isn't just non-resident overseas buyers who are investing in French property, French expats are too. BNP Paribas reports that after a 7% increase in the number of transactions in France between 2013 and 2014, the year 2015 recorded a growth of 27%.
Now interest rates are even lower in France than they were earlier in the year – for example, Caisse d'Epargne is currently offering mortgage rates at 1.3% over a 15-year period – buyers are in an even better position.
The most popular places to buy property in France
BNP Paribas found that the most popular region in France is Provence-Alpes-Côte d'Azur, which comprises the following departments: Alpes-de-Haute-Provence, Alpes-Maritimes, Bouches-du-Rhône, Hautes-Alpes, Var and Vaucluse.
In second place is Languedoc-Roussillon, the Ile-de-France and Aquitaine. The study also noted that there had been a sharp increase in property investments in Languedoc, by 37%, and in Aquitaine, by 45%.
This is in line with the Home Hunts team, who consistently note that Paris, the Alps, the South West (Aquitaine and Midi-Pyrénées), Languedoc, the Riviera and Provence are the most sought-after locations by overseas buyers.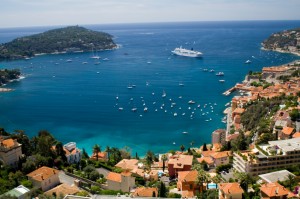 Home Hunts offers more details about where specifically buyers can find good deals at the moment in the INSIDE FRANCE report. For example, the team reported that the Riviera's market has been boosted by price falls inland, so buyers can get more for their money villages such as Biot, Opio, Roquefort-les-Pins and Châteauneuf de Grasse.
"Grasse is also a great area for investment as the centre is being completely redeveloped and there is a direct train line to Cannes," says Tim.
In Provence, villages such as Bormes-les-Mimosas and Carqueiranne offer excellent value for money compared to nearby towns.
While the Dordogne is always popular with British buyers, the Lot can currently make a better choice. Over in Languedoc property prices are still reduced in Beziers as the town is being regenerated.
In terms of the Alps, Samoëns has not yet been fully discovered and property-wise it is one of the Alpine locations offering the best value for money.
"These locations are currently offering particularly lucrative investment prospects," says Tim.
For more information about where overseas buyers are investing in France, download a free copy of INSIDE FRANCE. To search for luxury property in the hottest locations in France, go to www.home-hunts.com, but to discuss your exact requirements speak to a consultant on +33 (0)970 44 66 43.