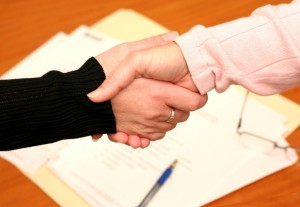 More good news for those looking to invest in French property, as a recent change in the law means that buyers now have ten rather than seven days to reflect on their purchase.
Buying a property in France when you are a non-resident can be complicated as the law works differently here than in other countries. This is one reason why working with a buyer's agent like Home Hunts can take the stress out of purchasing French property, as the teams act solely on behalf of the client and helps throughout the whole process, from searching to buying and the after sales period.
Law change makes purchasing process easier
Home Hunts is dedicated to both helping buyers navigate the buying process and to keeping clients updated regarding any legal changes. One recent adjustment to the law (loi Macron), which came into play on 8 August 2015, means that the buying process is now even easier as the "cooling off period" has been extended.
"As a buyer's agent, this is great news for our clients as far as we are concerned," says Tim Swannie, Director of Home Hunts. "The marketplace has never been better for purchasing French property and this change will undoubtedly improve the process further for buyers."
Previously, once an offer had been accepted by the vendor, a sales contract called the compromis de vente (or the promesse de vente) was signed, which gave way to a seven-day "cooling off period" where buyers could reflect on the sales agreement and legally pull out if they wished. Now, however, this "cooling off period" lasts ten days instead of seven days.
This means that buyers not only have longer to reflect on their purchase agreement – and change their mind without penalty and no questions asked – but that there is also more time to carry out any additional checks or surveys on the property.
More time for pre-buy checks and surveys
"A seller is legally obliged to sell their property to the buyer as soon as they sign the compromis de vente, but the buyer has always had this seven-day 'cooling off period' in which they have time to reflect before fully committing," explains Tim. "If a buyer wants to have a structural survey carried out, for example, we usually recommend our clients to have it carried out within this period, but seven days can be rather tight. The extra three days will really help and should certainly give buyers enough time to speak to any specialists and so on."
If the buyer does decide to back out during the ten-day period there are certain steps to follow, such as it must be done in writing – it cannot be a simple phone call to the estate agent or notaire. If all the conditions are met, usually the deposit will be returned within 21 days.
For more details about the French buying process and information about the property market you can read Home Hunts' buying process guide, the blog at www.home-hunts.com and Home Hunts' online newsletter at www.home-hunts.net. To speak with a consultant directly about the loi Macron or your buying needs, you can speak to a consultant by calling +33 (0)970 44 66 43