Property in France – What can you buy for €1 million?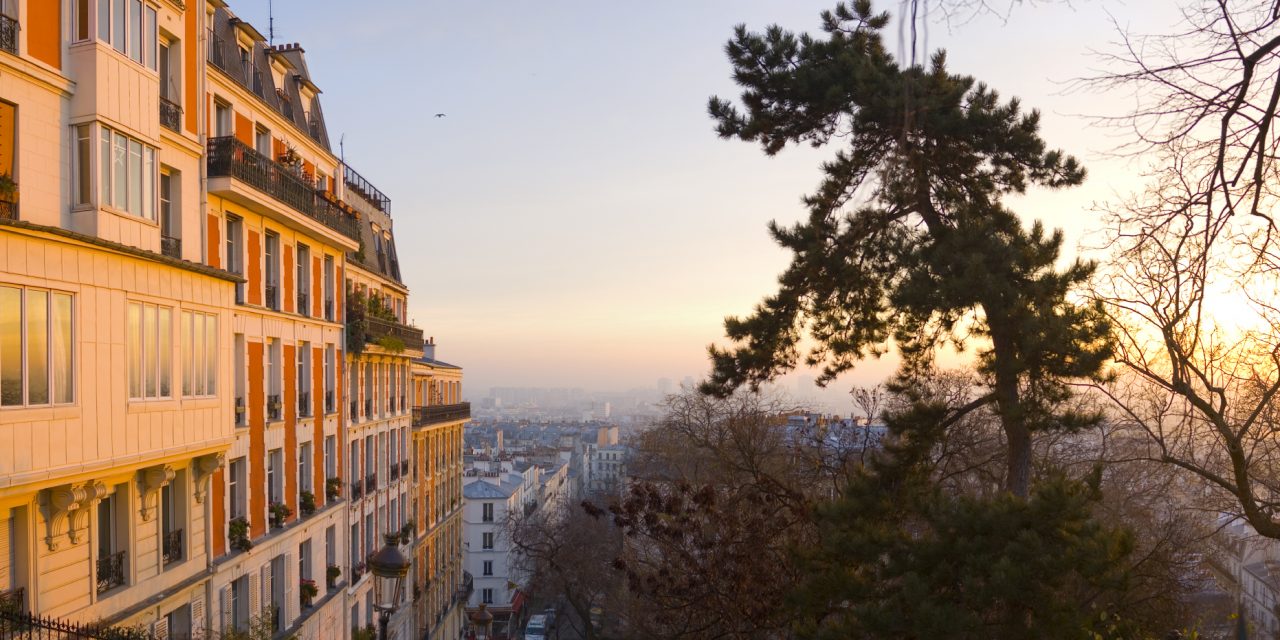 Property in France – What can you buy for €1 million?
We searched the Alps, the Dordogne, the French Riviera, Paris, Languedoc (Occitanie) and Bordeaux to see, when looking for property in France, what kind of home you can snap up for €1 million in L'Hexagone.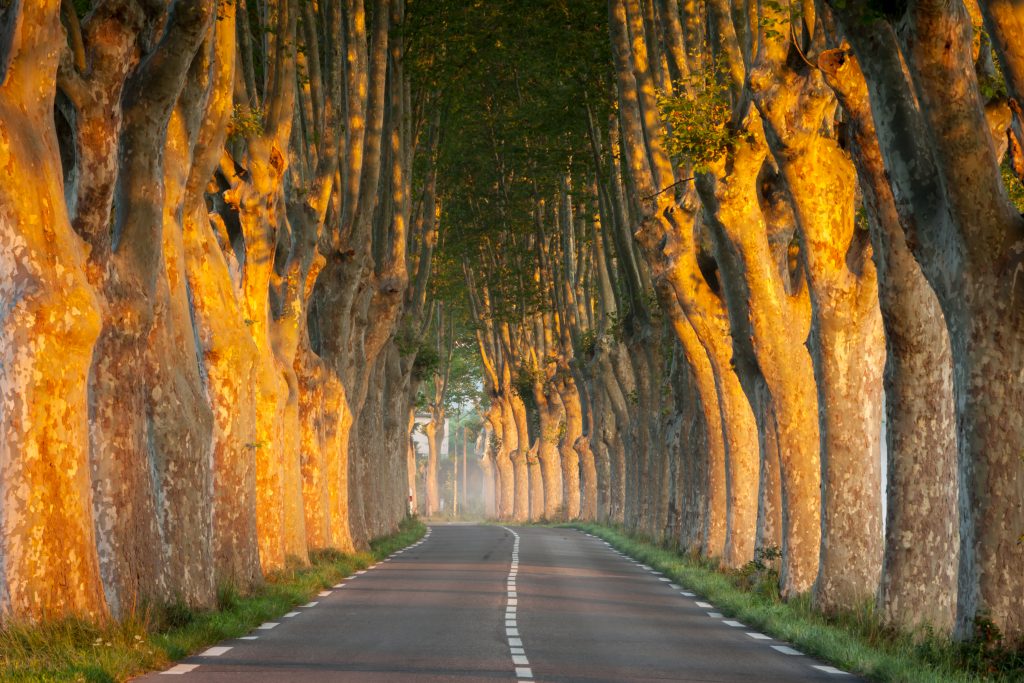 If you are looking to buy a luxury property in France,you may be wondering what you can purchase for around the €1 million mark. We looked at six different areas of France to compare what you can buy for €1 million, in high-value areas such as Paris and the Alps, as well as popular but less expensive corners of France, like the Aude department, on the Mediterranean coastline, and the Dordogne.
The Alps
The ski resort of Méribel is located in the Tarantaise Valley in the Savoie department. It is part of the Three Valleys, the largest ski area in the world. In the Savoie department, apartments are priced at, on average, €4,148m2 (source: Meilleurs Agents) and houses at €3,458m2.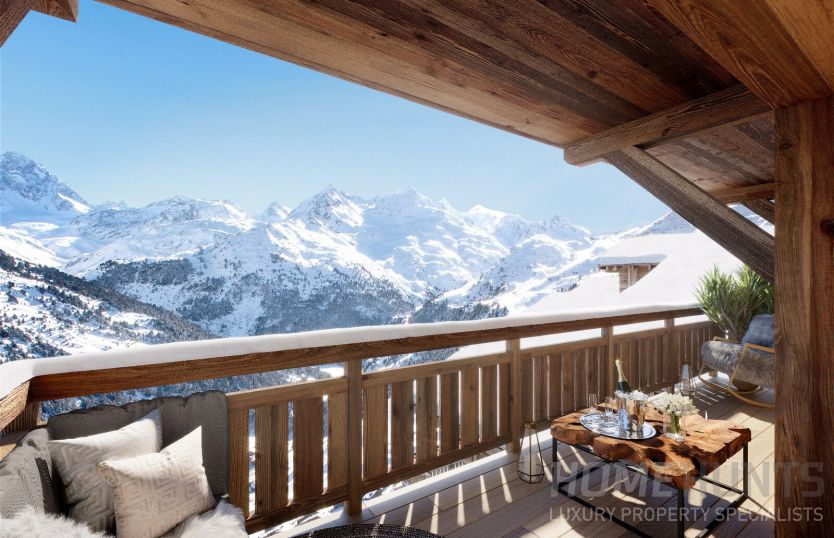 If you are planning to buy an apartment in the Alps, this stunning apartment (HH-14352865) at the top of Méribel-Mottaret (in the heart of the Three Valleys) would make an excellent choice for a buyer seeking a smart three-bedroom property. Offering stylish interiors and a magnificent view over the Dent de Burgin and the Méribel Valley, it provides year-round rental opportunities and is competitively priced at €1,300,000.
The Dordogne
House prices in the Nouvelle Aquitaine region average out at €2,298m2, but despite being popular, the Dordogne region's average house prices are €1,463m2. It is the Bordeaux and Biarritz areas that increase the average in this region, and this is evident when you see that it's possible to purchase a beautiful 15-bedroom estate (HH-12454584) in Bergerac for the same price as a four-bedroom house in Bordeaux (see our next entry).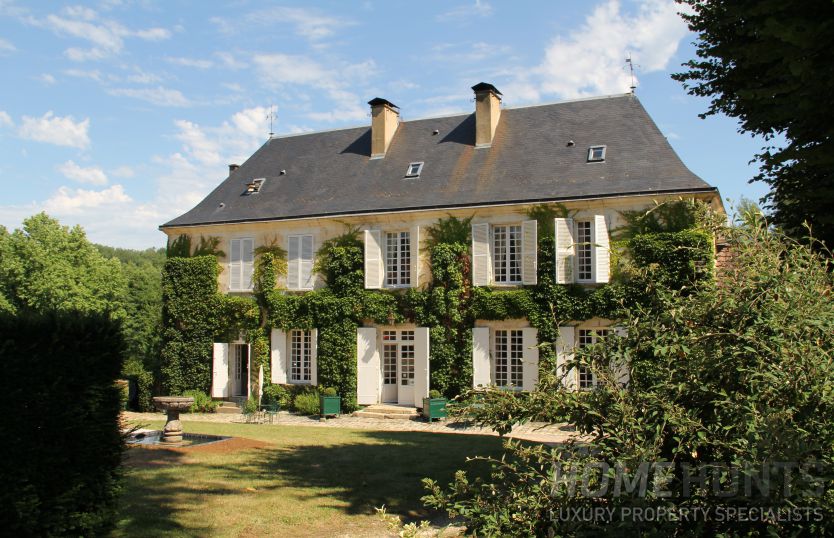 The estate consists of: a beautiful 18thcentury maison de maître-style property (with seven beds), a two-bed gite and a two-bed pigeonnier. It is set on almost three hectares of land with a small lake, a heated swimming pool, tennis court and stables. Rustic, comfortable and spacious, this property is a dream home that would work equally well as a permanent property or a holiday home to bring in a second income as it is just 10 minutes away from Bergerac Airport. It currently on the market for €1,260,000.
Bordeaux
Bordeaux is one of the most visited cities in France. With stunning architecture and more than 350 historic monuments (only Paris has more) it is a hit with international tourists – and with the TGV taking just two hours to reach Paris, it's no wonder that house prices average at €5,740m2.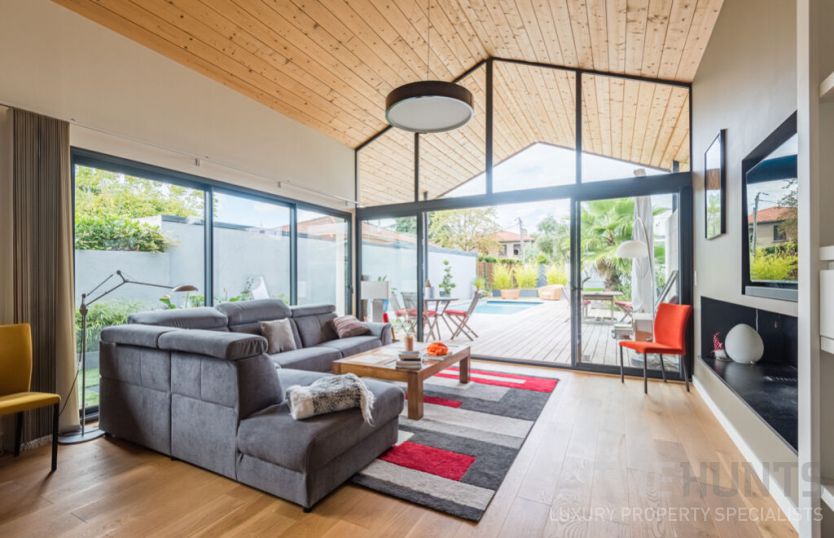 It is still possible, however, to find properties that offer great value, such as this charming renovated four-bedroom house (HH-14240672) in the Lestonat-Monsejour district. Unusually for a city property it has a swimming pool – which is not overlooked – and it is set in landscaped gardens.
With high ceilings that flood the interiors with light, this €1,150,000 property should be viewed by interested buyers as soon as possible.
Paris
Paris is the most expensive city in France with prices averaging at €10,942m2, but hidden gems offering great value can be found in certain arrondissements outside of the centre, such as the 18th, near Montmartre.
From the white-domed Basilique du Sacré-Coeur to the Place des Abbesses and Dalí Paris Museum, there is so much to enjoy in Montmartre. Not far from the Mairie (town hall), this pretty three-bedroom apartment– formerly a tool store – has been renovated to provide a light-filled, bohemian-style residence just a few minutes' walk from the Sacré-Coeur.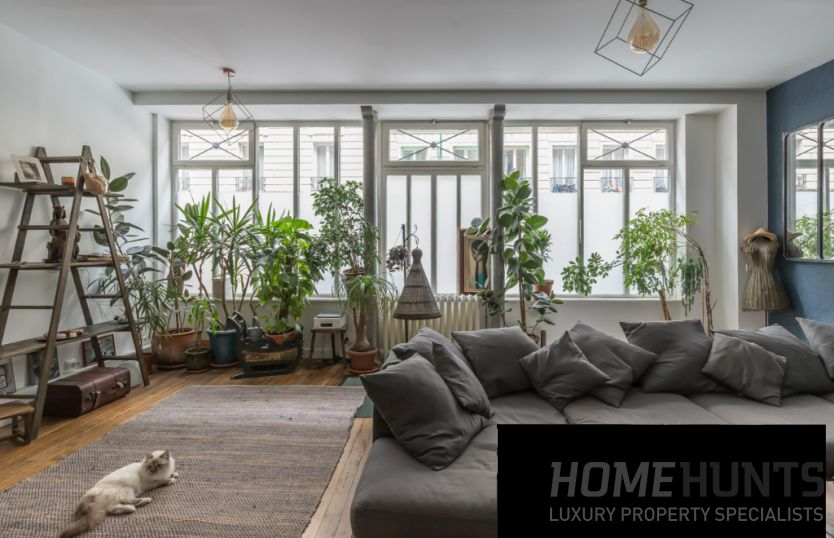 A truly unique property not far from the Jules Joffrin metro station, at €1,098,000 it will bring the right buyer an ideal opportunity to purchase a well-positioned, multi-bedroomed property in one of the much loved areas of Paris.
French Riviera
House prices across the entire Provence Alpes Côte d'Azur region average out at €3,986m2 with the Bouches-du-Rhône department providing the lowest prices along the region's much-loved coastline. In Cannes, famous globally for its film festival and for being a hot spot with the jet set, property is almost double at €6,384m2. But the investment can be worth it as tourism and the year-round festivals market make this the ideal place to invest in a property that can offer a serious year-round income.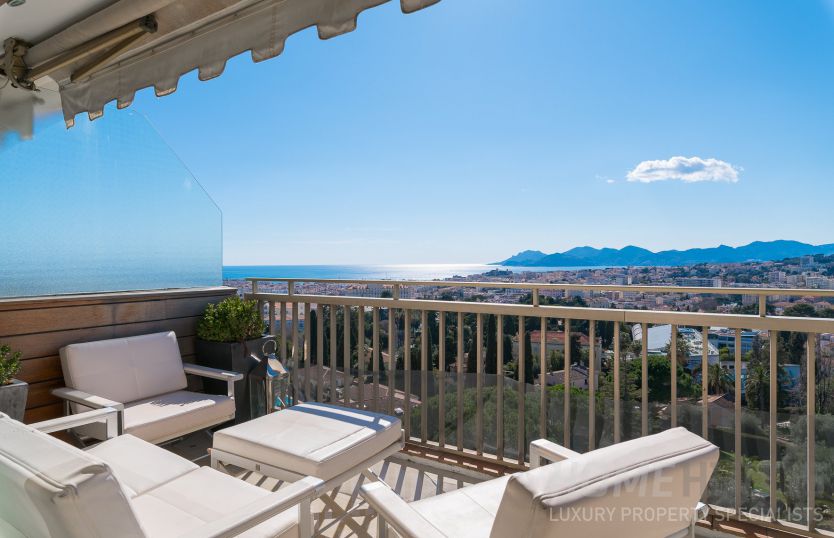 This modern two-bedroom apartment (HH-12339741) is located on the 9thfloor and offers beautiful sea and mountain views that can be enjoyed from the private terrace. Located in a building that has a swimming pool, tennis court and concierge it would work well as a rental property or as a full-time home. Light, bright interiors make this a rare opportunity to buy a spacious luxury home in Cannes for under the million threshold, as it is priced at €999,000.
Languedoc (Occitanie)
If you want to buy on the Mediterranean coast, but don't have a Cannes-type budget, looking in the Aude department could offer a cheaper alternative where average house prices are far lower at €1,878m2.
Property in Narbonne Plage is at the higher end of the scale, but for €1,080,000 you could buy this exceptional five-bedroom villa near the beach(HH-14128125).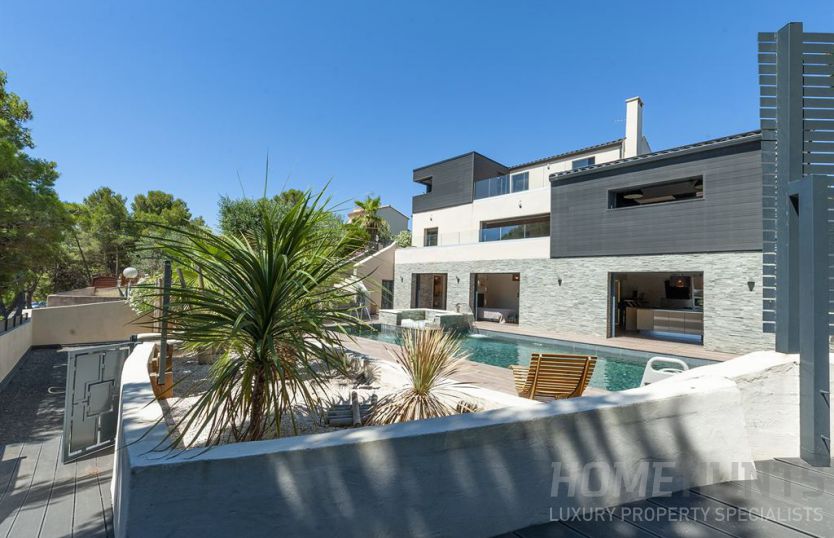 Just 15 minutes from downtown Narbonne, which is drawing in the crowds after having its centre revitalised, this unusual property is currently divided into two flats and features a spectacular heated swimming pool with Jacuzzi as well as a small sauna. It could work well as a rental property, holiday home or permanent residence.
If any of these homes are of interest you can find out more by speaking to a Home Hunts consultant on +33 900 737 986, but to check out other opportunities in our portfolio, you can search through hundreds of properties at www.home-hunts.com.
Follow our latest news at www.home-hunts.net or keep up to date with us on Facebook or Instagram.