With wine estate renovation in the Languedoc region proving so successful, developers are continuing to transform vineyard properties into luxury homes offering an authentic "art de vivre" that the South of France is so famous for.
The luscious region of Languedoc – with its golden, sandy beaches, internationally-recognised wines, fiestas, ancient towns and fishing villages, gastronomy and, as the heart of Cathar country, deeply historical roots – is considered by many to be the real South of France.
With all the benefits and beauty of living in a wine estate – with the advantage of enjoying the wine yield each year too, but without the hard work –  investment into luxury vineyard property in the spectacularly beautiful Languedoc-Roussillon region is becoming a popular affair.
One of the biggest development companies in the region, the multi-award-winning Garrigae, has been experiencing tremendous success renovating properties that allow owners to experience the best that French culture has to offer. A company intensely passionate about showcasing the Languedoc region, it is renowned for hand-picking properties that offer unique and luxurious residences as well as access to "secret destinations" that are usually known only by locals.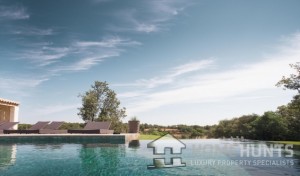 Offering a guaranteed income through a French leaseback scheme, Garrigae's latest venture, the development of La Domaine de la Mandoune (HH-6520827i), provides luxury properties near Marseillan on the shores of the Étang de Thau. Prices start at €225,000.
The grounds of La Domaine de la Mandoune cover around 45 hectares and are resplendent with 100-year-old trees, olive groves and vineyards with fresh sea air that is scented with pine, rosemary and thyme. A swimming pool, tennis court, golf area (including a driving range and putting green), wine bar and conference room make up some of the facilities and owners' perks include sharing in the wine yield and preferential restaurant and spa rates.
HHInvest, Home Hunts' investment arm that aims to source the best opportunities for investors, is handling all enquiries for La Domaine de la Mandoune. HHInvest saves buyers time and money the moment they start using the service and sources the most potentially lucrative properties both on and off market for its clients that are tailor-made for their needs.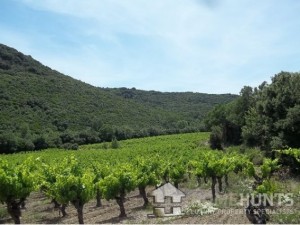 Another property available through HHInvest is this AOC vineyard property, comprising a 13th century farm and outbuildings (HH-5375164), which is located in the sought-after Montpellier-Pezenas region. With 120 hectares of wooded estate, which includes 18 hectares of AOC vines that export around the world, this property requires renovation and development and offers a rare opportunity to develop an AOC vineyard at €1,100,000.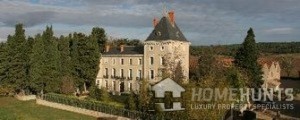 Nestled in a tranquil spot near Narbonne, just 12km from the sea, lies this exceptional 19th century castle (HH-6652821) built on roman ruins. A tremendous investment opportunity, this spacious, renovated property comprises three buildings, the first of which contains two apartments (two and five bedrooms) and a luxury spa. The second building offers seven guest rooms and two suites and the third comprises two apartments and staff offices. There are also several other outbuildings, such as stables and a shed, requiring renovation. More than 200 acres of land comes with the property, which includes 87 acres of grain crops and 30 acres of AOC and organic vineyards. The cellar area includes a large winery and, having won several prizes for its excellence, this wine is distributed all over France and overseas. The current remaining wine stocks are included in the price.
To see more vineyard-related investment opportunities in the Languedoc region, visit www.home-hunts.com, but for further information about the properties above, contact Home Hunts' French office directly on: +33 (0)970 44 66 43