If you are looking for a French property with income, as well as a property that you can visit all year round, you have come to the right place….
Home Hunts director Tim Swannie recently wrote an article for French Property News Magazine which focuses on four specific French destinations that offer year round appeal to owners and a thriving rental market throughout the year.
France is a beautiful and varied country, whether you are looking for a city pad, the mountain retreat, a rural jewel or a seafront stunner, France really has something for everyone. One of the requests we get quite a lot at Home Hunts is for properties which can be used all year round, homes which you can visit in all seasons and always have things to do nearby, good shops and restaurants, local activities etc,  not resorts that can be bustling in summer but quiet in winter for example.
As the article says "Deciding to buy a new home in France can sometimes make buyers feel that they're spoiled for choice", at Home Hunts, our job is to help people to find the perfect home in the perfect destination for our clients. Read the first page of the article below: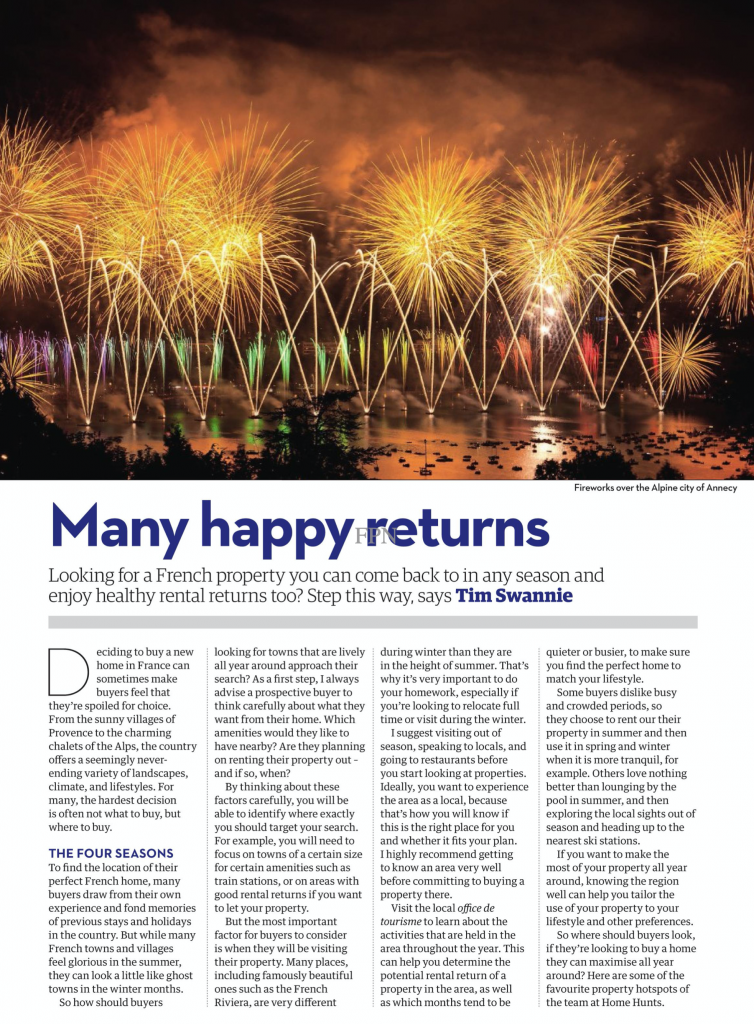 "The find the location of their perfect French home, many buyers draw from their own experience and fond memories of previous stays and holidays in the country" says the article. It was difficult for us to decide on just four locations to highlight for this article because, in reality, France offers a huge choice of bustling, year round villages, towns and cities. For this article we choose Aix en Provence in the South, Annecy in the French Alps, Beziers in Occitanie (formerly Languedoc Roussillon) and Nice on the French Riviera.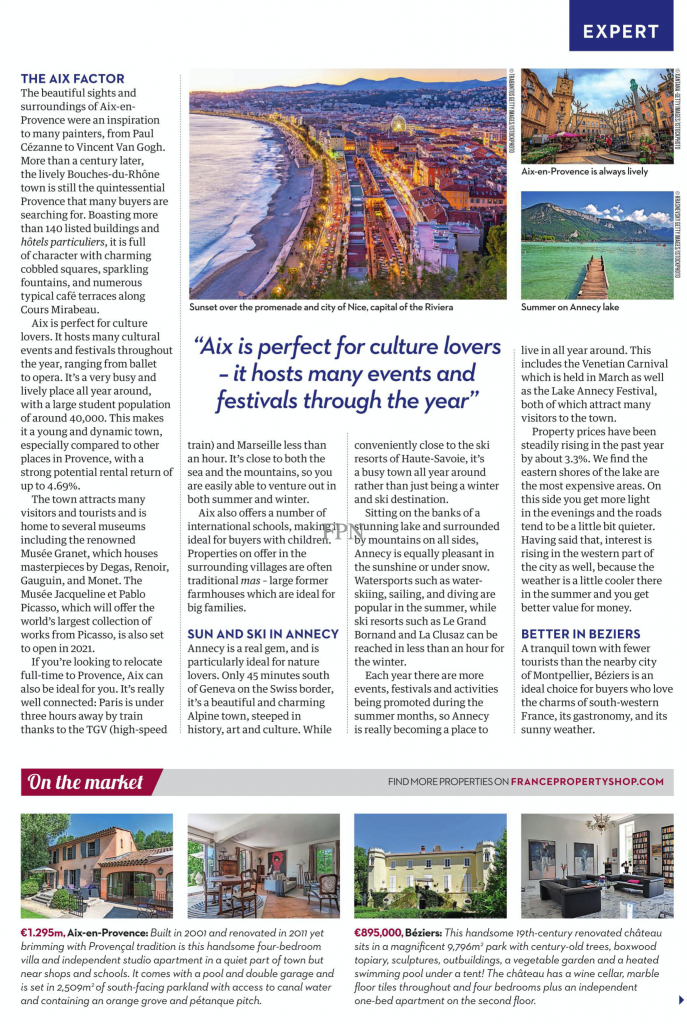 Whether you are considering a full time move, or are looking for a French home to escape to throughout the year, these four destinations offer a great choice of culture, fun, activities, shopping and a wonderful array of local restaurants. They make great bases to explore the local areas too, one of the favourite pastimes of many of our clients is to get out in the car, on the bike or on foot and really get to know their local areas. Because of the year round appeal, these destinations also have strong rental markets, so if you are looking to find a property where you can rent out to cover bills or perhaps make a profit, these areas could be worth some thought….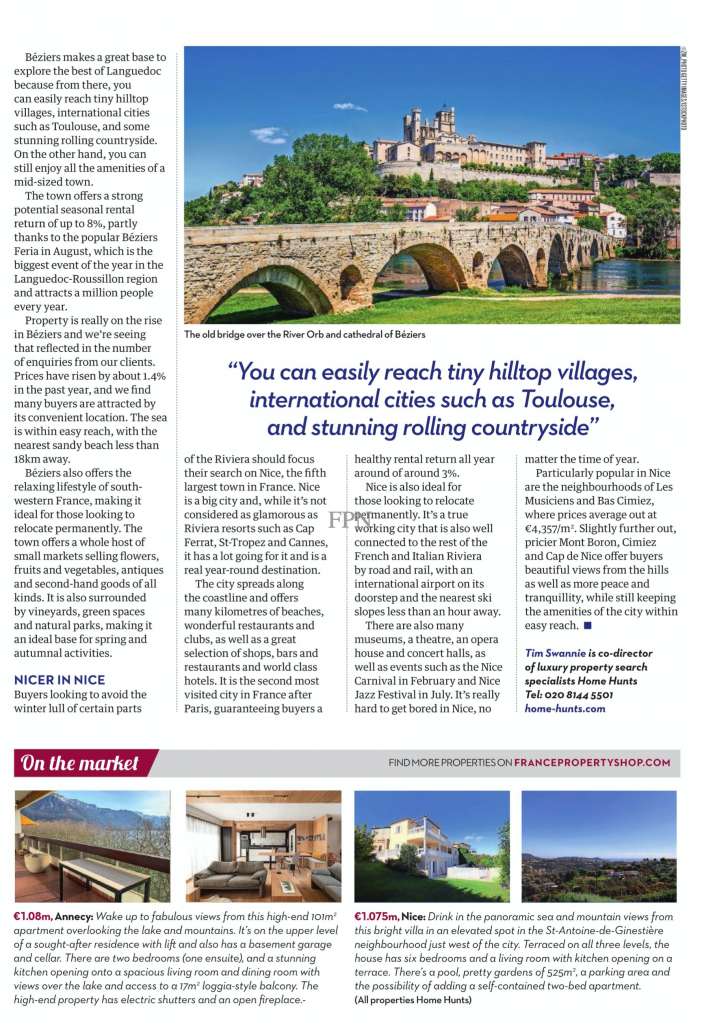 We are receiving lots of enquiries at present from clients from around the world, many of whom are waiting to come to France to find their dream home. We're now able to show properties to clients and have been doing so this week to those clients who are based in France, we are offering virtual visits to overseas clients and are hoping to welcome our international clients soon.
We are here to help with any questions you may have about any properties or the French property market as well as life in France generally. Please feel free to contact us at any time, we would be delighted to have a chat.
Search through thousands of luxury french properties on our website, email us or call us on 0033 970 44 66 43