A LOT ON THE LANDSCAPE
Gardening is the ultimate form of hope. You plant tiny seeds in the absolute faith that something grand will grow. No garden design is ever finished and there are many frustrations along the path, plants fail, tastes change & weather is unpredictable. Your garden may not be designed on paper, but the more thought you put into what you want and what you like or dislike about your garden, the better your garden will be next year.  Hiring the help of a professional garden designer is a way of nurturing and achieving those garden dreams.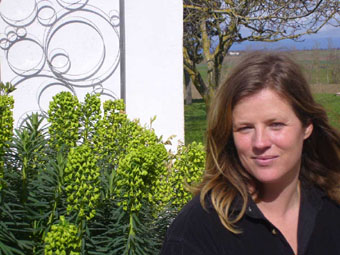 Rachel Murphy – Garden Designer.
Rachel has been based in the south of France for the past three years. She left her London Garden Design business to concentrate and set up in France, in need of more open space, less stress and traffic jams.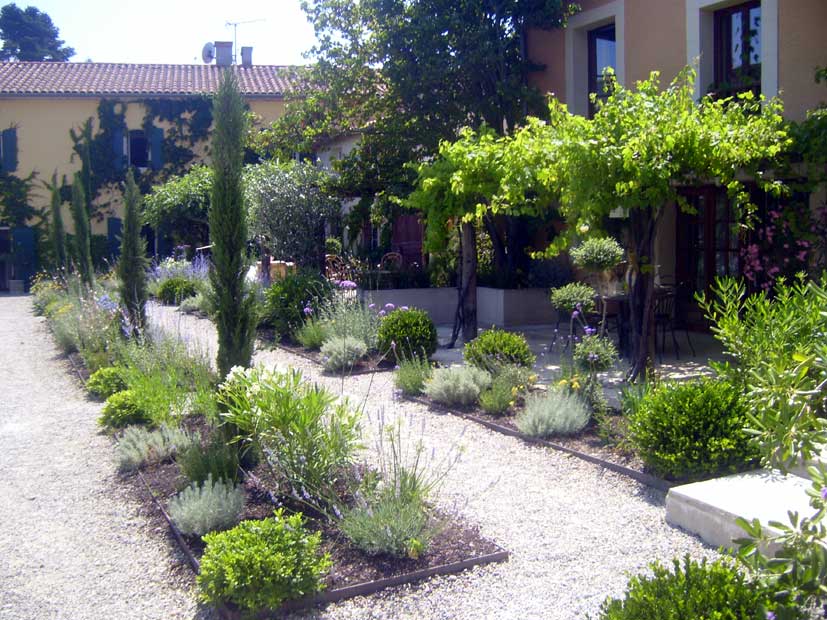 Since she started her company, Rachel has worked on the building and planting of over 10 gardens, ranging from large domaines with terraces of mature olive trees to a small town garden in Mirepoix.  She offers a full service from design drawings to construction, irrigation, planting and general project management.  She is currently working on a swimming pool garden, a 'potager' and a formal garden at a large Domaine in the Corbieres.
Rachel says that she combines an understanding and conception of good construction techniques with a flair for planting and sympathy with surroundings.
"I embrace all styles to fit different clients' requirements from a more traditional country style to the very contemporary. I create gardens that can be maintained easily, and look beautiful all year round." she says.
The process begins with a free, no obligation initial consultation at the client's home or the proposed garden site to discuss requirements, likes and dislikes plus an opportunity to look through her portfolio.  After an estimate is agreed, sketches are proposed, then final to scale detailed drawings are presented and approved and then the work begins.
Her approach is honest and open and Rachel is passionate about the job that she does.  "Every project is different and this is obviously reflected in the services provided and fees charged.  Clients can ask for just a plan, or planting and wish to manage the construction process themselves." Alternatively, Rachel can manage the whole project from design drawings to full completion.
One major project last year was a design for La Bernede, a beautifully renovated stone house sitting in its own secluded valley, surrounded by forests of pines and vineyards in the Corbieres region of South West France.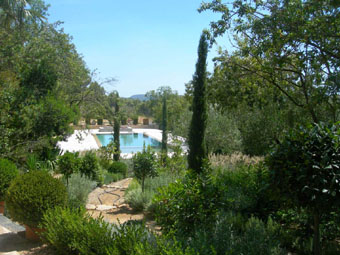 Renovation has taken some years, and all the land surrounding the house was compacted by machinery and full of builder's rubble. The ground was dug up and over and all rubbish removed.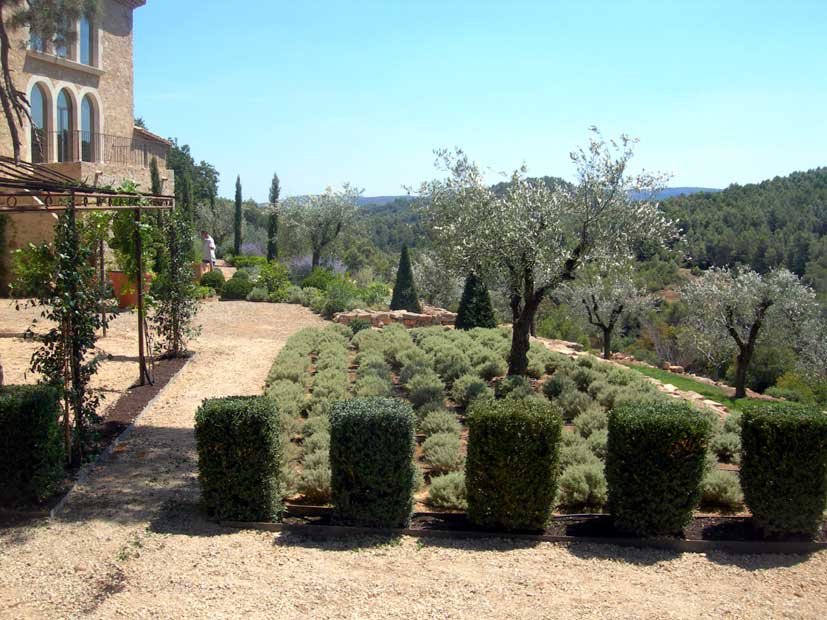 Then the design was marked out – a series of terraces and paths wrapping around the house with steps leading down to two lower terraces.  40 mature Olive trees from Italy where planted on each terrace. After this had been done, electric cables were laid for lighting and the irrigation pipes, essential in this region with its very hot Mediterranean summers.
The paths and terraces were gravel, so to define them from the planting beds, we used metal edging (5mm thick steel), that could be curved for the paths and a circular terrace.  When this had been completed, stone steps were built at various intervals. Then a large amount of topsoil and compost was added to the planting areas.
Furniture to compliment the gardens is also something that clients can commission as Rachel's partner David Murphy is a furniture designer and maker.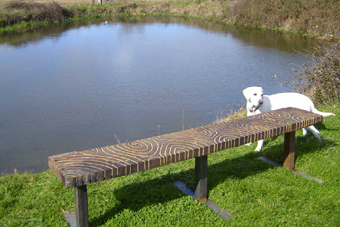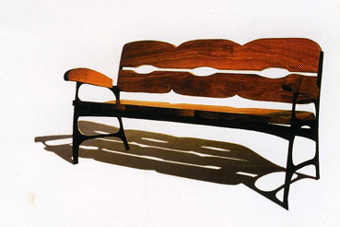 They are able to offer unique furniture and installations for gardens, anything from standard wooden benches to stainless steel planters or tables and beautiful circular steel trellis or pergolas.   In addition to this they also source pots, statues and sculptures from a variety of worldwide suppliers.
So what advice would she give to people looking out onto a blank garden canvas?  "I would advise anyone with a plot of land they want to turn into a garden to firstly measure it out and try and draw some kind of plan even if it is very rough.  It is then easier to come up with a plan of action and budget, and visualize the space and what you want out of it. "
So whatever your landscape, be it a town garden, terrace or countryside field, take time to think about what inspires you, and start planning for your perfect outside space.