VISION IN MOROCCO
Sir Winston Churchill was famously captivated by Morocco and entrepreneur Sir Richard Branson and The Rolling Stones have bought a luxury hotel/retreat in this vibrant, exotic country.
Its welcoming people and natural beauty have helped to put Morocco at the forefront of the overseas property market over the past 2 years.  As well as the cultural cities of Marrakech, Casablanca, Fes and Tangiers, Morocco offers an abundance of pristine coastline along both the Atlantic and Mediterranean Sea which is attracting buyers looking for a quieter and more beach orientated way of life.  Stunning vistas and golden sand beaches are being sensibly and responsibly developed with most resorts developers only permitted to build 3 story structures within the resort.
The Plan Azur, part of King Mohammed's 2010 Vision to invest up to 10 billion euros to bring Morocco's tourism up to 'premium' standards is only a year away from its' initial deadline. The aim is to attract 10 million tourist visitors a year by 2010. The Plan Azure centres on six tourist resorts which focus on encouraging local tourism and creating locations which will have long-term tourist appeal. These investment areas will feature upgrades with new ports, new regional airports, motorway construction and high speed rail links.  Many stages have already been completed and with a year to go before completion, the plan should, over the next few years, be a massive encouragement to current and future buy-to-let property investors in Morocco.
Here are a few reasons why investment in Morocco makes excellent sense:
Property prices 50% less than other European resorts
Low cost of living
Experience a luxury lifestyle at little expense
Emerging market: Booming property market has captured the attention of serious investors
Between 0% and 20% tax on any capital gains
0% Inheritance tax to family
No annual property tax for first 5 years
70% mortgages available; mortgage market set to transform as more projects come to completion
Expect excellent capital growth for early investors & guaranteed rental incomes on some resort
Safe investment
Notary supervised property registration similar to France & Spain with Freehold available.
For more details on all luxury properties in Morocco please visit: www.home-hunts.com
BAG A BARGAIN IN NEW YORK, NEW YORK
The Manhattan property market is taking a bit of a tumble and many Manhattan based agents in the business confirm they have never seen anything like this in the last 25 years.  Prices of high-end Manhattan apartments, that until late last year have always held their value, are now coming down; some as much as 30%. This is great news for cash buyers as it puts the luxury townhouses and apartments market back on the map for many investors who previously couldn't afford property in Manhattan.  Marilyn Harra Kaye, president of MLBKaye International Realty said: "I haven't seen this kind of market since the '70s".  Many of the cities brokers and buyers think that the ultimate demise of well known Lehman Brothers back in September last year shook the Manhattan community; resulting in a steady price loss of property. While prices fell by 4% in the fourth quarter of 2008, industry watchers predict much higher reduction of previously unsold properties. A recent report in January 2009 from Goldman Sachs, reported that to return to the late levels of the 90s, condos would have to reduce prices by 35-44%.  Meanwhile buyers can rejoice as they take one step closer to their Manhattan dream.
For a selection of New York and other properties in USA visit www.home-hunts.com
GOODBYE GREAT BRITAIN
In a recent survey by the Office of National Statistics in the UK, 24% of British people said they were 'seriously considering' leaving the country to avoid the doom and gloom of the economic slowdown and 85,000 families said goodbye to the UK for a new life abroad.
A NICE INVESTMENT
Prices in Nice on the French Riviera have been consistently rising for the past 7 years and now average 9.1% per annum, according to FNAIM (French estate agent's body).   The Local Government also plans to extend the new tramline, which opened two years ago and includes a line from Nice International Airport to the Port of Nice. Work is expected to commence on this phase by 2011.  Nice is currently experiencing active interest from foreign property investors buying excellent value for money central apartments.  Nice International Airport is the second largest in France, serving destinations such as Dublin, London, New York, Moscow and the Middle East.
Central apartments are especially sought after and an excellent example is this 120 m2 apartment  located just off the Promenade des Anglais .  It has been tastefully refurbished with a great sea view.  It has many original features, wooden flooring throughout and also has a cellar.  Price 750,000 euros.
GETTING TO FRANCE GETS EASIER
Low cost airline easyJet recently announced two new routes opening in June 2009 to Bordeaux, France.   Basel in Switzerland will run every Wednesday and Saturday.  Liverpool in the UK will have weekly flights every Tuesday, Thursday and Saturday.  Andy Harrison, easyJet's Chief Executive says: "We start the new year with new routes which will be popular and we are proud to keep growing in Liverpool, where we will base additional aircraft that will boost the local economy, create much needed jobs and give even more destinations at our famously low fares."
MIAMI VICE
There has been a lot of coverage about the property market in Miami but on the most positive note for a long while Miami is on sale, at values approximating those of 5 years ago. Depending on the location and property, property values are down between 25% and 50% from the highs of late 2005 and early 2006.  Michael Sahlman, of Keller Williams Realty, one of Miami's leading waterfront real estate agents, believes that investing long-term in oceanfront and waterfront property in the Miami area, whether it is a primary residence, holiday home or investment property is of key importance.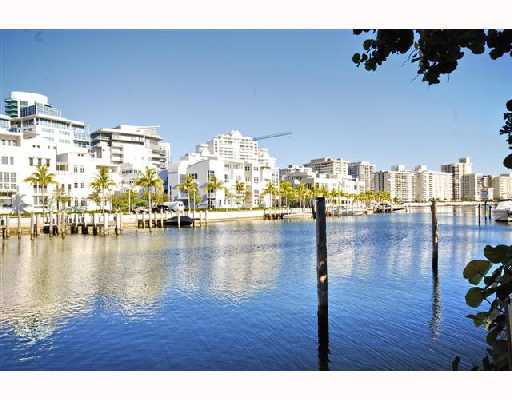 Here are several reasons as to why now is a good time to buy property in Miami Beach:
Don't wait too long.  Anything gained by a further drop in prices may be offset by rising financing costs. Mortgage rates are still near their lowest for 40 years.
The credit markets will soon start gaining strength again, and when that happens, an inevitable rise in interest rates will erase the advantage.
There are many buyers waiting to time the market and we are now seeing to see a noticeable increase in buyer enquiries. Number of sales hit a low point in the 4th quarter of 2008 but are now slowly increasing.
Miami and surrounding area is one of the most desirable locations in America attracting tourists, holiday home buyers and investors from all over the world. Miami is still a young city, and over the next 5-10 years, it will only become more popular.  According to Michael Sahlman "If you wait for the media to tell the public that the housing market is getting better, it will be too late and the best opportunities will be gone."
For a selection of some of the best waterside properties in Miami and other parts of Florida please visit our international properties at www.home-hunts.com or contact info@home-hunts.com
PLEASE RELEASE ME…
There may be some people who have bought their French properties for cash by releasing equity on their UK property. Now may be a good time to look at doing the reverse – release equity on their French property to repay their UK mortgage. Tim Yates, Director of Spectrum IFA Group says "Mortgages are easier to obtain in France than in the UK at the moment, rates are lower because currently (February 2009) the UK banks have been reluctant to pass rate cuts on and the Euro is relatively strong against Sterling."
If you would like any advice on mortgages then please contact us on info@home-hunts.com
A FLYING VISIT
PrivateJetShare.com is a unique concept in luxury travel allowing members to book individual seats on private jet charters at affordable prices to and from destinations worldwide. Although there are similar companies offering seats on private jets, their business opens up private aviation to a wider audience, creating a network of like-minded members, saves executive time and reduces previous costs associated with private travel.   Clients conducting short-notice property searches can benefit from luxury travel at a time to tailored to your own timetable.  A flight to Nice from Biggin Hill in London during May costs £2500.  For more information visit www.privatejetshare.com
STARS IN THEIR EYES
The vibrant city of Montpellier in the Languedoc-Roussillon has been awarded the prestigious 3 stars. Michelins latest famous Green Guide (2009) has awarded the city top marks as a town.  It joins 34 other special towns in a list which includes Paris and Nimes.  For a selection of properties in Montpellier please contact: info@home-hunts.com    For the best guide to what's on in Herault visit: www.heraultwhatson.info
WORKING ON BEHALF OF THE BUYER

APFBA (The Association for Property Finders & Buyers Agents) was founded in 2008 to raise the profile of the industry and to establish guidelines for the professional conduct of property finders and buyers' agents.   HOMEHUNTS are amongst the founder members of the association, as working on behalf of all our clients is a priority. Tim Hammond, Chief Executive of the APFBA said that the association and the members are united in this belief .
"Buyers need representation in the deal, they need a professional agent to work for them and help them research, plan and negotiate on their property purchase. We all know that buying your home is likely to be the largest single purchase you will make in your lifetime, so why leave yourself exposed to the risks and consequences of buying privately and without any professionals backing your corner?"
You wouldn't fight a legal battle without a lawyer so why should you look to negotiate on your property purchase without a 'buyers agent' when the vendor has their own 'sellers agent'?  This is why it is now vital for buyers to have the protection of an industry body for buyers agents."