FRENCH MARKET INCREASE
 Since the beginning of this year, house prices in France have increased for the first time in eight quarters, new figures have revealed.
According to research conducted by the Federation National de L'immobilier (FNAIM) the organisation found that home values in France have started to rise following a period of stabilization in 2010. This has been reflected in a significant increase on our enquiries from people looking to buy a property in France. In an interesting report produced by the Global Real Estate Trends , France was singled out as one of the top-performing markets – alongside Canada, Australia, Sweden, Switzerland.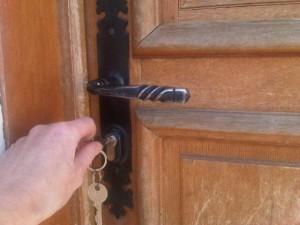 There has also been a noticeable surge of completed sales and buying 'frenzy' which is partly due to record-low interest rates and generous tax breaks from the French government which is helping to drive massive demand for property in France.  As a result, European and British investors have found themselves in strong competition with native French buyers for the most sought-after areas. French buyers have had additional tax breaks offered by French President Nicolas Sarkozy under the Loi Scellier, meaning that French tax payers can offset 25% of the property value against their income tax liability which has encouraged many high rate tax payers to buy. However, the amount which can be offset will be reduced to 20% for 2011 which should allow overseas investors more choice.
SAFE AS HOUSES
 Over the past few years, security on residential homes along the Riviera has become much more sophisticated. Owning a second home in the South of France is a pleasure, but being away from the property for a period of time can be a worry. However, Riviera One, a company based on the Cote d'azur, has been making houses safe for many years and pride themselves on their first class reputation on some of the most prestigious houses in the south of France. The company has evolved with the latest technology and is responding to a large demand of clients currently wishing to install a new type of perimeter security system in high end properties. "Traditionally houses have internal alarms, but not so many have Infra Red barriers around the gardens." says Riviera One's Director, Simon Glynn. One of the systems for the Infa Red alarm Riviera One install is a fibre optic cable that is either buried, or attached to fencing that works on vibration. They configure it to exclude all types of allowed vibration (animals, neighbours etc) to rule out false alarms and because it's buried, it's not detectable and therefore tamper proof.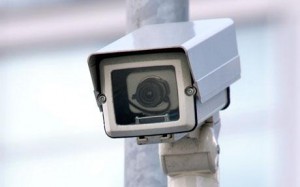 Mr Glynn says that CCTV cameras are another very popular part of home security as they provide visibility in a variety of simple methods, and can act as alarm triggers as well. "We can set up any type of trigger, from an audible alarm and alert to a response team, through to disabling the magnetic chain that keeps the watch dogs tied up!" he confirms "these systems can also be linked, extremely securely over the internet to anywhere in the world so you can keep an eye on your holiday home wherever you are, or as is more often the case, a local security firm can see any movement on a property and be there within minutes".
Moving on to something slightly more 'James Bond' is the latest in glass and window design. Secure glass is very much on the increase and being installed in many celebrity homes along the Riviera. With random prism angles, that you can clearly see in the property, but the person you can see in the building is never standing in the position they appear to be. Interesting! For more information on security for your Riviera property please contact Simon Glynn at Riviera One: sg@rivieraone.com or visit their website – www.rivieraone.com
GETTING CONNECTED
 Congratulations you are just about to sign on your dream home but make sure that you are ready to 'get connected'. At Home Hunts we have an excellent after care service and all of our consultants assist in helping clients have a smooth transition into their new home.
As you are completing on the purchase the utility companies in France will need certain documents in order to transfer the bills into your name. Making sure you have the correct paperwork in advance will save time and for most you will be asked for your passport details, the 'releve de compte' which is the meter reading and details of your bank account in France which can be found on your RIB (Relevé d'Indentité Bancaire). This is a page from your cheque book or a 'coupon' which gives your bank details. For more assistance the English-speaking EDF (electricite de France) helpline, this can be called from within and outside France, are very useful. The number, from the UK, is 00 33 (0)5 62 16 49 08.
For telephone and Internet connection France Telecom is the largest operator for your telephone and Internet services in France. Most major offices have some English speaking staff, and there is an English speaking hotline available (from France) 09 69 36 39 00 or 01 55 78 60 56 (this is a free line). If you are calling from the UK the number you can dial 0033 9 69 36 39 00 or 0033 1 55 78 60 56.

AN APP A DAY…
 Keeping in touch and up to date has never been so easy. Since the launch this month of the Homehunts App for IPhone, Ipad, IPod touch, the search for luxury property for sale in France and Monaco has never been so easy.
Homehunts are the leading luxury property search specialist for the South of France, The Alps, Monaco and Paris with the largest selection of properties currently available. All the latest homes are available to you wherever you are.
If you are looking for your dream home in France or Monaco, it's time to get in touch…

PICTURE POSTCARD FROM PROVENCE

Celebrated the world over and photographed extensively, the lavender fields in the Haute Provence area not far from Forcalquier is an exquisite example of life in Provence.
One village particularly famous is Banon, perched on a small hill on the edge of the high valley of the Coulon. The 'vieille village' is very picturesque, with narrow cobblestone streets between ancient houses. The valley of authentic farms and lavender fields lies below the front of the village.   This village is also where the local farmers make the famous goats cheese bearing the same name.
This 18th century farmhouse is currently a B&B, with approximately 190m², 6 Beds, Courtyard, 10 Hectares of land which include Truffle Oaks.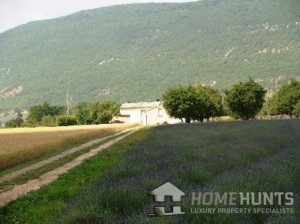 The property has belonged to the same family since 1903 and is a real treasure for those seeking tranquility and the authentic Provence. Nothing is missing : a beautiful environment, fields of lavender and wheat and superb views.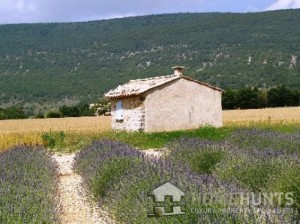 An immense property near to Banon, its small cabanon in the middle of fields is one of the images which symbolizes Provence and is recognized all over the world.  Price: 965,000 euros.
This charming 242m² Stone Property (below) which has been partly renovated offers, 8 Beds, Guest Apartment, Pool, 1590m² Garden and unobstructed views of the countryside, including a renovated pigeonnier.  
Price: 600,000 euros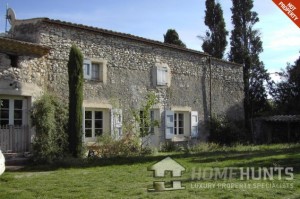 If you would like to talk to our team about properties in Provence then please contact us on info@home-hunts.com
PARIS IN FULL BOOM
According to the Paris Chamber of Notaires information released on 16th March, residential value on property in the city has increased by almost 18 percent in 2010 after a 4 percent decline a year earlier.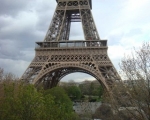 French and European investors are putting more money into Paris Real Estate, as a preference to stock and bond markets. According to data compiled by government economist Jacques Friggit, prices in the city are rising at their fastest rate  since World War I.  For a full selection of Paris Property, visit our website: www.home-hunts.com or contact info@home-hunts.com