A GOOD SIGN
The property market in France is likely to be boosted by the news that the country has come out of recession.  The announcement of new air routes from key British destinations to four cities in the south west of France is also set to encourage buy to let property investors and those searching for holiday homes in France.
An examination of statistics from Notaires shows that is French buyers who are set to lead the property market recovery although 50% of current foreign buyers are still British. Many of HOMEHUNTS partner agents are reporting an increase in appointments and enquires in August, which is normally notoriously quiet.
France`s property market has been less affected by the recession than many other countries due to the fact that there is a strict policy on lending in the country which has meant the sub prime problem has been minimised. Of course there has been a knock on effect around the globe and it is estimated that residential property prices in some parts of France have fallen by up to 25%.  Popular hotspots like the Cote d'Azur, Paris and Provence have seen smaller price falls and a steady flow of sales. The fact that prices have been adjusted over this past 12-18 months alongside the fact that interest rates and mortgage rates are at an all time low makes France an interesting prospect for buyers at present.
The setting up of a new base by Ryanair at Leeds Bradford International Airport will see new routes opening up to Carcassonne, Limoges, Montpellier and Nantes, making these areas more accessible for buy to let property investors, Montpellier and Nantes, in France.
Recent closures at the london stock exchange have recorded their highest level this year after an unexpected return to growth in France – one of the eurozone's powerhouse economy. This has  boosted hopes of recovery from the severest financial crisis since the 1930s. France reported that output had grown by 0.3% in the three months to June – bucking market fears of a fresh contraction in activity and far exceeding the performance of the UK.
According to Martin van Vliet, economist at ING bank: "There is a more than decent chance that eurozone economic activity has now hit a bottom and will expand again in the third quarter, as many other eurozone economies follow Germany and France out of recession"



PAYING THE RENT
France continues to be one of the most popular destinations despite the dreaded credit crunch and reports that Britons are abandoning Euro-destinations.
Its proximity and accessibility, combined with the diversity of its landscape and the type of holidays on offer means it will remain a firm favourite for years to come. According to www.holiday-rentals.co.uk, Managing Director, Courtney Wylie says "France remains in the top two countries on the site and total booking enquiries for France are up 49% compared to last year".
Therefore, a well-chosen holiday property in a good location can still provide a good source of income through holiday rentals in France.
The most popular destinations on their website are Paris and the Cote d'Azur.  Provence and Languedoc Roussillon also experience strong demand, particularly Languedoc Roussillon, which provides a very cost-effective alternative to the Riviera and which has become even more accessible through a plethora of cheap flights.
This property in Uzès, on the edge of Provence, commands a weekly rental rate in the high season of up to 3000 euros per week.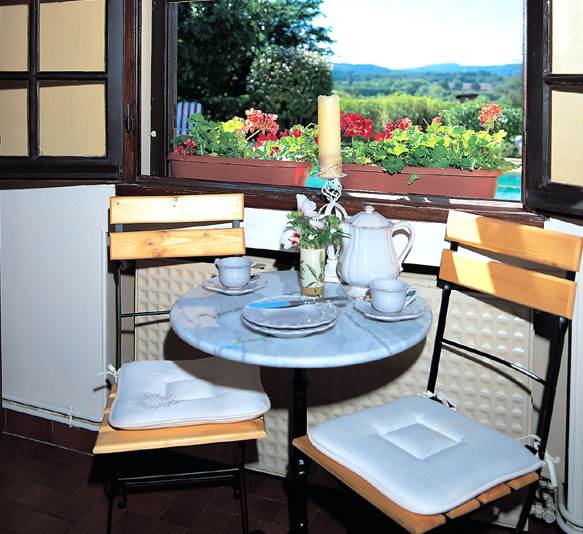 For sale at 735,000 euros and situated just off a tree lined road only two or three minutes driving distance from the sophisticated town of Uzès, this is an excellent location and highly sought after. The main living rooms have attractive large windows looking out over both the swimming pool and wonderful views of the vineyards beyond. There is a separate 1 bed apartment. The pool area is surrounded by a large sunny terrace and provides the ideal place to soak up the Provençal sunshine.
If you are interested in buying properties for investment and letting, please contact info@home-hunts.com







SKIRTING AROUND PARIS
 

When considering a move many buyers and people relocating to a new country have as their top priorities to be close to a major town or city, with good schools but also wish to be in the countryside.

On the outskirts to the west of Paris is the department of Yvelines, a place which ticks all those boxes. The eastern part of the department, as well as its northern part along the Seine, is part of the Paris metropolitan area, but the rest of the department is rural, much of it covered by the Rambouillet Forest.
Yvelines is home to one of France's best known golf courses, La Tuilerie-Bignon, in the village of Saint-Nom-la-Bretèche.  The Chateaux of Versailles and St Germain-en-Laye are both in the region and have between them over 6 million visitors per year.
The suburbs to the west of Paris are where most of the bilingual/international schools are to be found.  Central Paris is also very easy to reach by public transport, the RER and by car from the Western Suburbs of Paris.  Towns like Le Vesinet, Chatou st Cloud, Croissy sur Seine are only 30 minutes from the centre of Paris and have many lovely properties in good residential areas.  The British School of Paris, based in Croissy-sur-Seine, is a non-selective co-educational school which provides British education of a high quality to an international student clientele.  Founded in 1954 for a British ex-pat community, it has developed over the years into a truly international School with students of over 50 nationalities and an excellent school curriculum.
The presence of INSEAD, a major international business school, an International School, several international businesses as well as good public transport into Paris make the Fontainebleau area also very popular with expatriate families.

Chantilly and Senlis, also has easy access to Charles de Gaulle airport as well as to Paris centre makes this an attractive area with Bilingual nursery, primary and secondary schools available in the area too.

HOUSE FOR SALE CLOSE TO PARIS AND THE BRITISH SCHOOL: Outstanding location for this character property at the heart of Le Vesinet, in front of the Ibis lake.
Spacious reception room, 6 bedrooms, large kitchen opening into a terrace. Gatehouse. Price : 2,890,000 euros
40km From PARIS :
Beautiful house of 400sqm of living space set on a parc of 1 hectare with swimming pool, tennis court, many outbuildings and planted with centenary trees. Price: 2,950,000 euro
YVELINES, PROPERTY forest of Rambouillet, 45 min from PARIS OUEST. Property in perfect condition, restored with great care.
Offering large reception rooms with a living cathedral, 6 rooms with private baths, including three on the ground floor, independent studio, caretaker's house, garage 4 cars.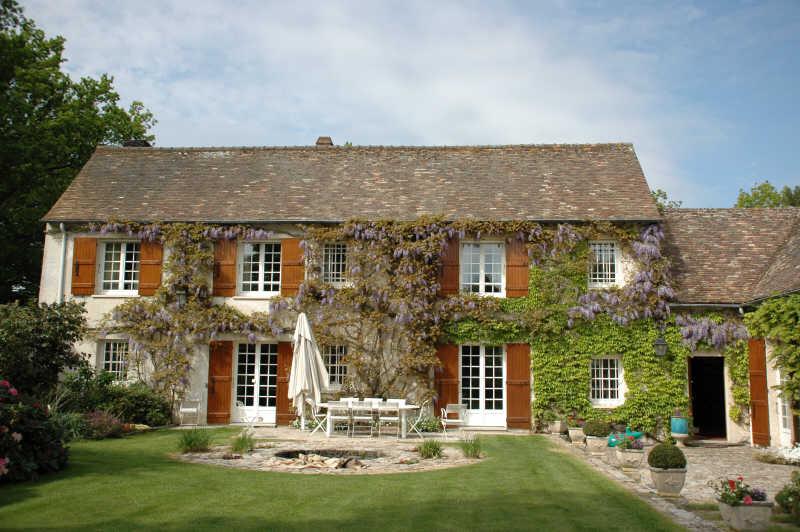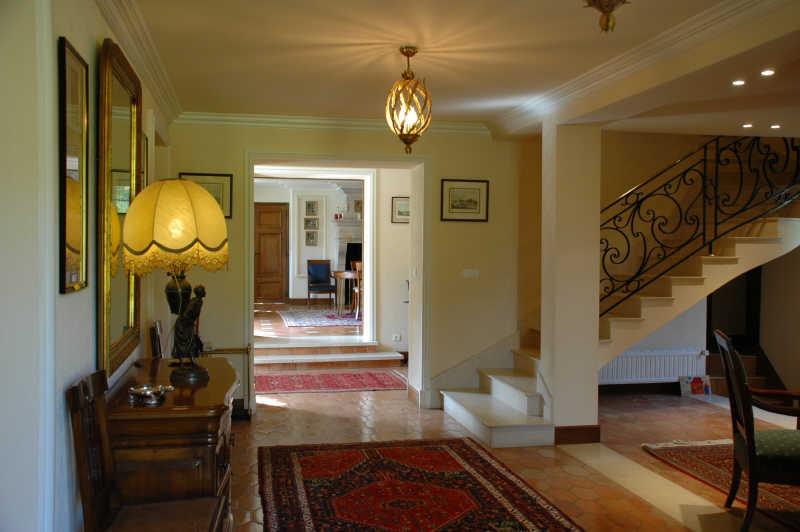 A heated greenhouse, fenced garden old walls. This property has the dominant view, has 51 ha of woods and meadows in the surroundings of the forest Rambouillet. Price: 2,500,000 euros.
If you would like more details on moving to the Paris area and a selection of properties available, please contact: info@home-hunts.com
MESSAGE FROM THE PRESIDENT
 

It is a fact that the market in California is starting to move, finally in the right direction.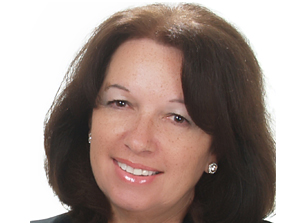 As the president and co-founder of the I.R.E.S. (International Real Estate Certification), I heard from some of our Californian members that they were seeing a sign of the recovery.  So what does this mean for the European buyers or for any buyer as a matter of fact? It means that it is now the time to invest again as prices will probably not go lower than what they have gone so far.

It  is a good sign, and even if the real estate market never reaches the same heights, we all know that "Location-Location-Location" (repeated three times as it is said in the US), is probably going to make things move upward again.

We might not see a booming raise in prices, but that is a positive thing, as we all know that the prices were highly inflated before.  It is true that properties with the "Location", will always sell, and many times at the same higher price than before.

We all understand that in any market, and it is the same thing on the French Riviera, a place on the water in Cannes or in Monte Carlo, will probably never go down dramatically. Owners will keep the property rather than seeing them sold for pennies.  This similar mindset applies in California of course and what is interesting to see, is that homes with a lesser value, homes with a "Location" that is not the best, but still not too bad, will probably raise one day to a price very close to what they were 2 years ago. It will take time, may be 10 or 20 years, but prices will come back one day to a high. So after thinking about it, many buyers realize that they need to buy now as prime locations at reduced price will go first, and then they will be too late.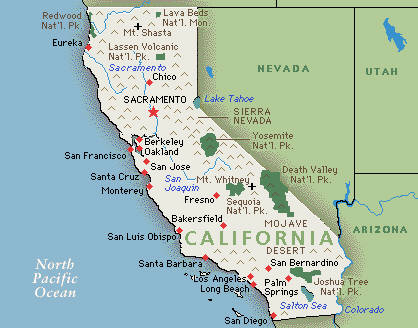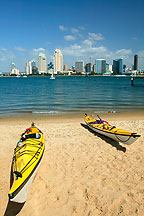 The fact that lenders are being more cautious will also help prices to stabilize and the risk of seeing a house depreciate that fast will also be less, and confidence in real estate will return.  Stock markets are up, so after all, real estate if purchased at the right and fair market value will still be the best solution for investors.

So to my question, what does it bring to the European market? Well if homes are still affordable, the exchange rate is still very favorable for the European buyer; it is now they need to act.
For that our I.R.E.S. members are extremely qualified and they can help in the search for your perfect home.
HOMEHUNTS has an incredible source of knowledgeable consultants, ready to help you buy in the US.  California, Texas, and even Florida are probably the best areas again "Location-Location-Location" as we say here.

Audree Mevellec is HOMEHUNTS manager for the USA and if you would like information on buying a property in any of the states above please contact: info@home-hunts.com





DIVE IN
 
Swimming pools nowadays are a common site on properties and a welcome 'cool-off' during the heat of the day.

One of the earliest pools was the "great bath" at the site of Mohenjo-Daro which is believed to have been dug out during the 3rd millennium BC. This pool is 12 by 7 meters, is lined with bricks and was covered with a tar-based sealant.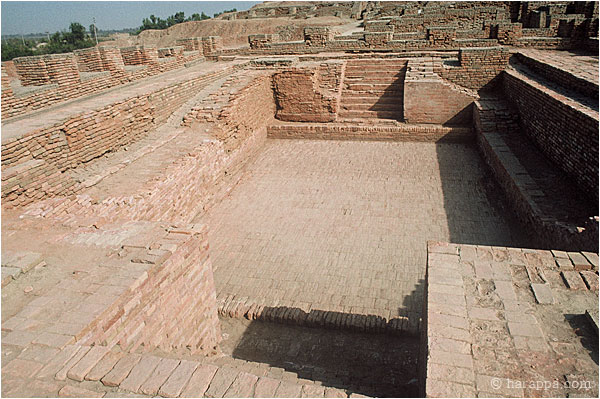 Ancient Greeks and Romans built artificial pools for athletic training, for nautical games and for military exercises. Roman emperors had private swimming pools in which fish were also kept, hence one of the Latin words for a pool, piscina. The first heated swimming pool was built by Gaius Maecenas of Rome in the first century BC.



After World War I and the departure of "long John" style swimming costumes, interest in competitive swimming grew.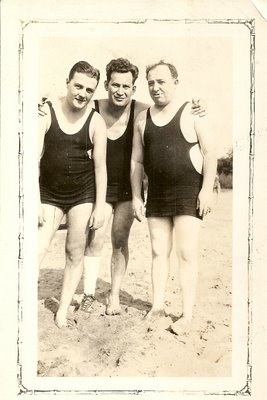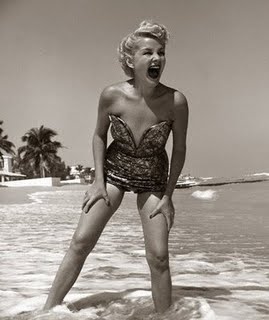 Private swimming pools became popular and the publicity given to swimming sports by Hollywood films, like Esther Williams Million Dollar Mermaid, made a home pool a desirable status symbol. More than 50 years later, the home or residential swimming pool is still a luxury and even small nations enjoy a thriving swimming pool industry.

An infinity pool (also named negative edge or vanishing edge pool) is a swimming pool which produces a visual effect of water extending to the horizon, vanishing, or extending to "infinity".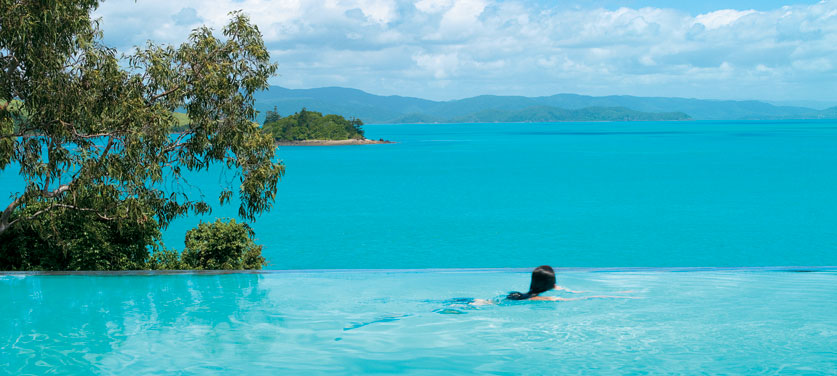 Often, the water appears to fall into an ocean, lake, bay, or other similar body of water. The illusion is most effective whenever there is a significant change in heights.

Whatever shape, style or size you choose a pool is undoubtedly a great form of relaxation – here is a selection of refreshing 'cool' pools to dive into and take a look: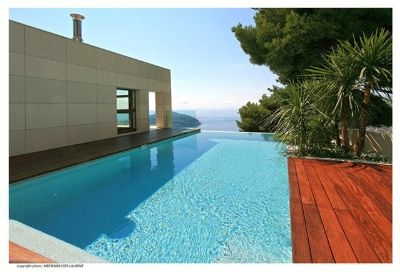 Villefranche – Price contact us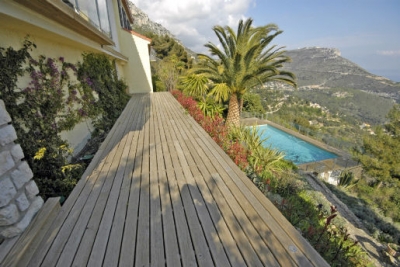 EZE village – Price: 2,600,000 euros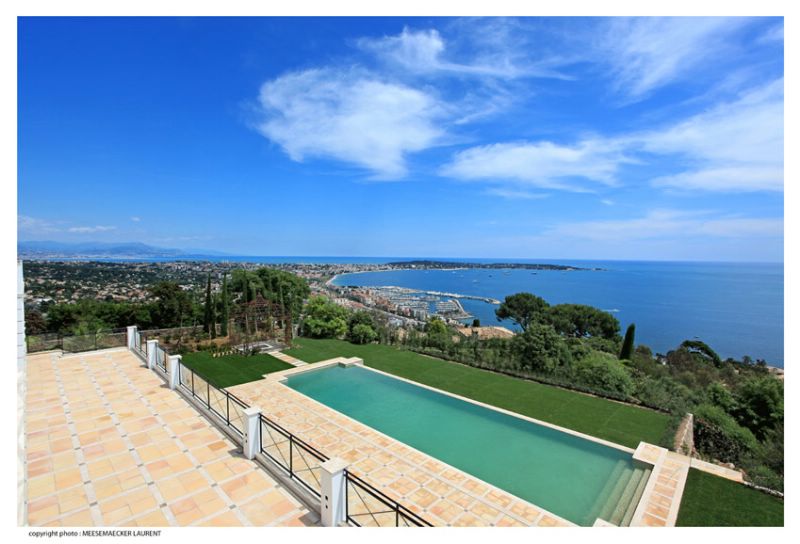 Super Cannes – Price contact us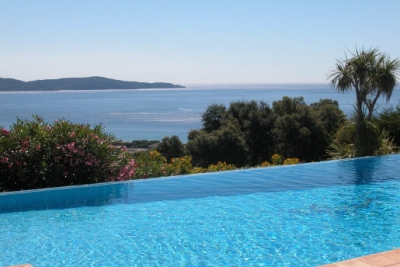 Cavalaire – Price : 2,250,000 euros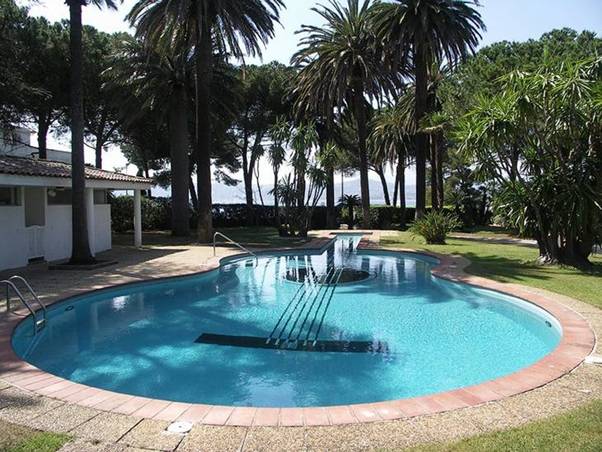 Riviera – For all the would-be rock stars.  Price contact us

Credit to www.marykayandrews.com and kimoda.blogspot.com for their vintage photos.








KIWI PARADISE
The New Zealand property market is still booming.  Prices have risen by over 10% a year for the last 3 years, and a recent study forecasts annual price growth of 9.8 per cent next year but 9.2 per cent annually overall between now and 2012, and the economy is still fairly young and unemployment is still low, with foreign nationals being encouraged to relocate and fill gaps in areas of the employment market.  The New Zealand economy is well positioned for the future, as is the property market which still offers attractive long term potential.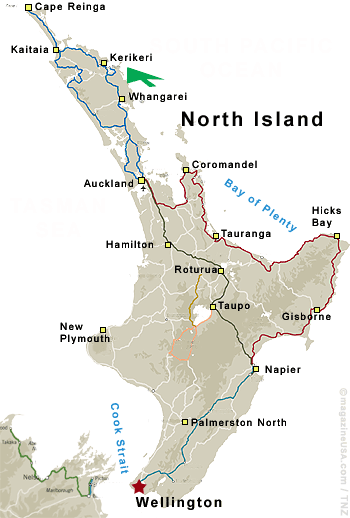 Living in New Zealand, residents benefit from strong health and education systems and a lifestyle second to none. With the strength of the British pound, those purchasing property in New Zealand can generally purchase a New Zealand property vastly superior to what they previously owned and there is also no stamp duty or capital gains tax.
Buying a home in New Zealand is one of the simpler processes due to the lack of restrictions for UK residents and the variety of visas for prospective migrants on offer and the New Zealand government is actively seeking migrants.
The beautiful open countryside, uncrowded beaches and low crime rate combine to make property in New Zealand a very attractive option.  Summers in New Zealand are like no other place on the planet and of course the New Zealand summer falls during the Northern Hemisphere winter.
But there is one property which is perhaps unique in its location and it is rare that such a breathtaking residence comes onto the property market.  This beautiful, contemporary eco-house in an exceptional location in the "Winterless North" of New Zealand has not only stunning views of the surrounding countryside and bay, but its own private golden sand swimming beach – one of the most beautiful beaches in the world.
In 2003, the current owners bought the sun drenched north-facing property from the family that was given the land by the Maori in the early 1830s, and that's when the hard work began.  There were no roads or services for electricity or phone lines all had to be put in.  Over 7500 native trees were planted, almost all by hand, working with local expert native landscaper Rory Clark from Kerikeri.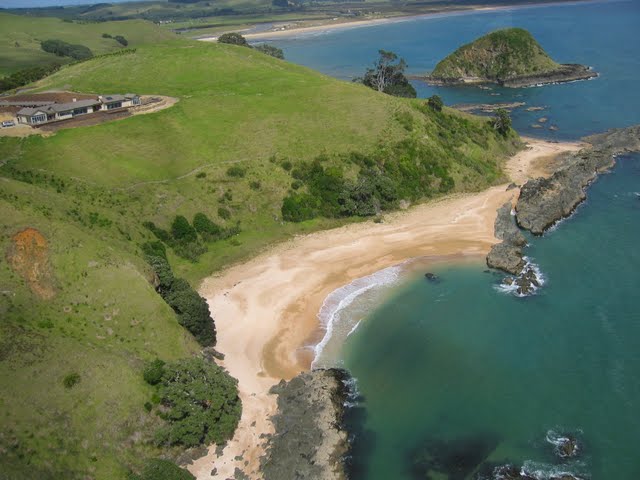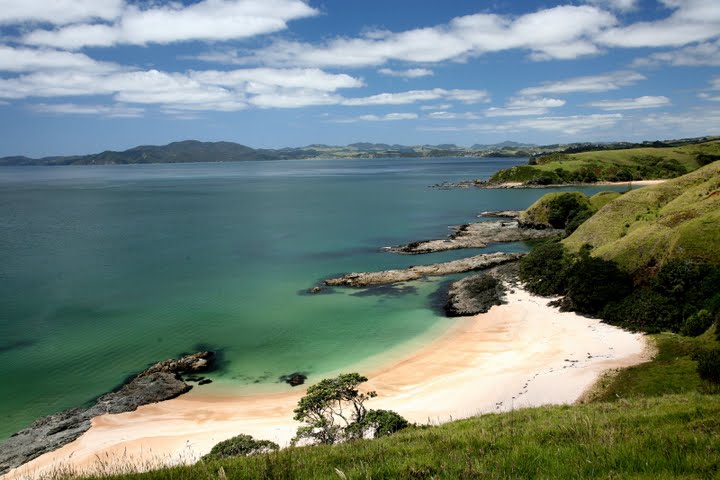 This property stands on a plot of land (16.2 hectares or 40 acres) and the owners worked very closely with the architects and designs to ensure that the property blended in with its environment and was designed to be ecologically sound and as aesthetically off-the-charts as the location.
The 340m2 home, with 5.5 metre ceilings (about 18 feet), comprises linked zones, or pods, containing a central Great Room and kitchen, which is flanked by a guest bedroom/office/library to the east and a Master Bedroom and impressive Master Bath with two glass walls to the west.  The house is protected by the land around it and can only be seen from the sea.
Various courtyards and decks surround the house so there is always a sunny and wind-free place to enjoy the outdoors.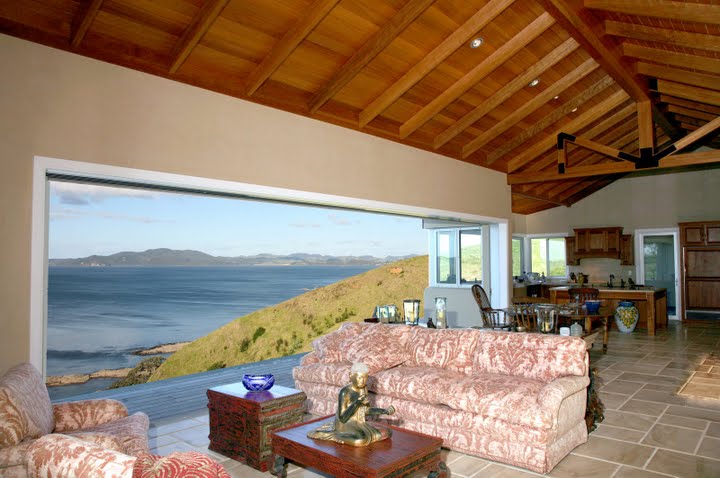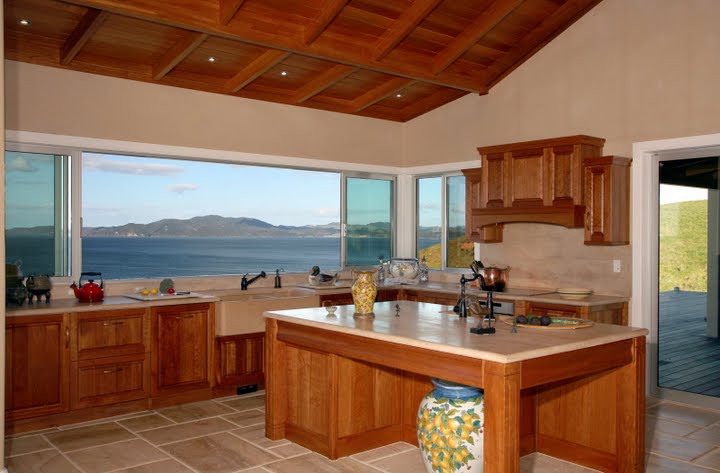 The materials in the house are of a natural palette. Flooring throughout is French Beaumaniere limestone and the ceilings are Philippine mahogany, the tone of which ties in well with the American cherry cabinetry and bookcases throughout.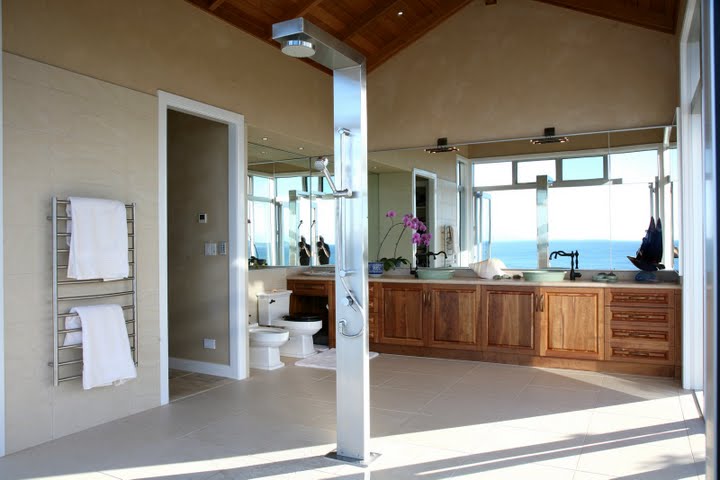 There is a distinct feeling of luxurious anticipation, a feeling of an unfolding as you approach the house.  There are gates, ponds, a native forest, which you drive through, statutes from Bali and Thailand, all offering a sense of protection and peace.
On the virtually private beach, you can swim, you can collect the famous NZ Green Mussels off the rocks and you can fish for snapper, kowhai, and other wonderful fish.
Kerikeri Airport is located 45 minutes south, Kaitaia Airport is located 25 minutes north and both have daily service to Auckland airport.  Mangonui is a seven minutes drive south.  This is considered to be one of the most charming villages in NZ.
Kerikeri, a town of approximately 25000 people and recently voted the best small town in New Zealand, and the famous Kauri Cliffs Golf course are both less than an hour's drive.  New Zealand is big into boating and Doubtless Bay and surrounds (Whangaroa Harbour and the Bay Of Islands ) are world famous for fishing, sailing and Big Game Fishing.
Paradise is not lost, it is most definitely here.
For full details of this exceptional property please contact info@home-hunts.com




YOU GET WHAT YOU CAN
 

What can I get for a million euros nowadays?

Here is a guide as to what you can get for your money across southern France:

South West France:
BIARRITZ – Price: 1,090,000 euros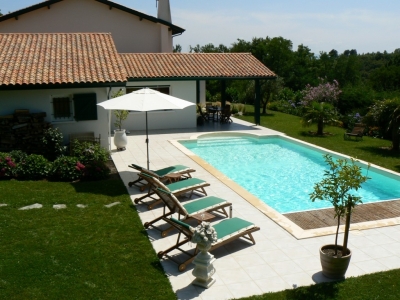 Provence Coast:
 
CAVALIERE : in a gated domain, only 500 meters from beaches: Price: 1,166,000 euros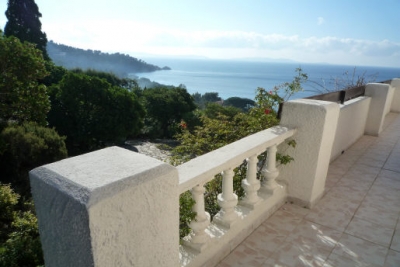 Languedoc:
MONTPELLIER:  8 bedroom house near the centre.  Price: 1,150,000 euros
Paris:
PARIS CENTRE (16th arrondissment): 2 bedroom apartment. Price: 900,000 euros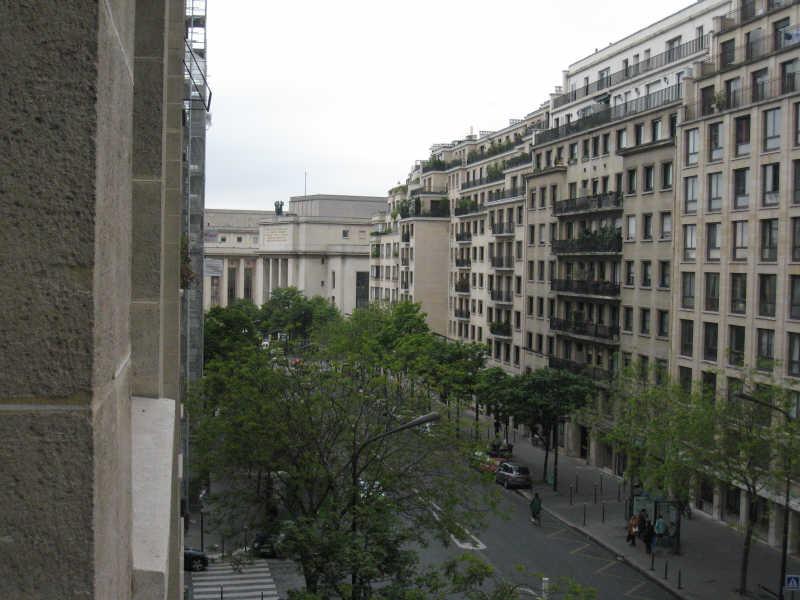 St Tropez area:
RAMATUELLE: Villa with direct sea access.  Price: 1,060,000 euros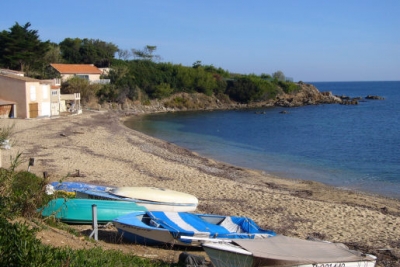 Riviera:
NICE: Mont Boron, apartment with great sea view. Price: 1,180,000 euros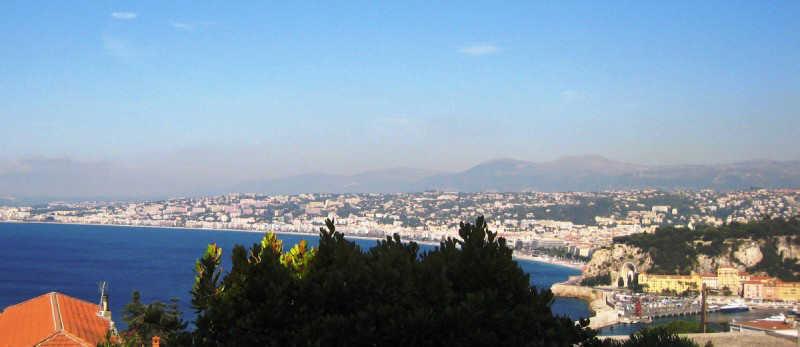 CANNES: Luxury 3 bedroom apartment.  Price: 1,040,000 euros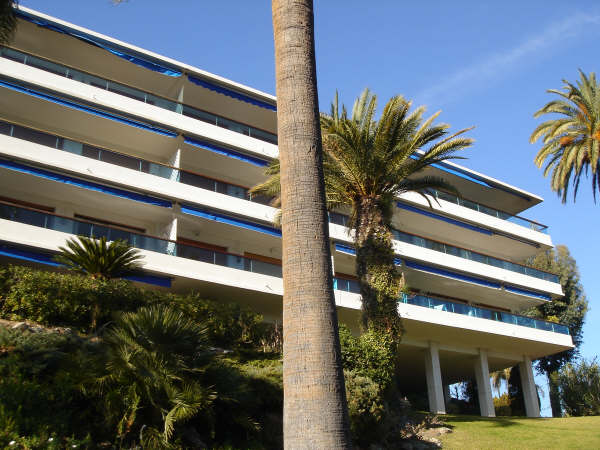 Provence
Rustrel: 7 bedroom property on 6000m2 land.  Price: 945,000 euros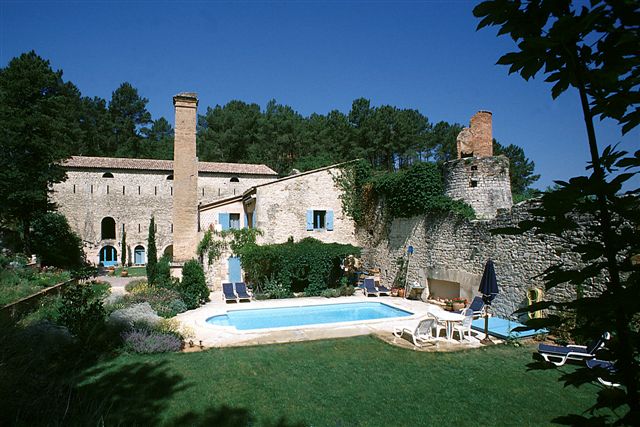 REVELLING IN SAINT REMY
 

Having been voted the 2nd best place in Europe to live by Forbes magazine, the classy town of Saint-Rémy-de-Provence inspires, invites and lures buyers to set up home here.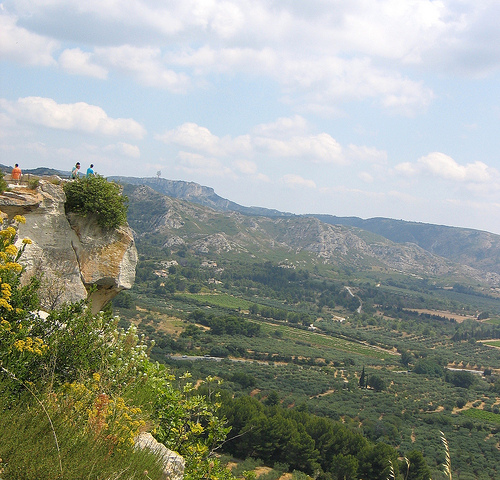 Situated in the heart of the Alpilles, Saint Rémy is surrounded by lush green perfumed valleys, its ancient streets are lined with beautifully restored old houses and it is easy to be entirely seduced by its charm.

Saint-Rémy-de-Provence is situated about 20 km (12 miles) south of Avignon, just north of the Alpilles mountain range.  While strolling through the narrow winding streets you will discover fantastic old fountains, shady squares, picturesque restaurants and elegant boutiques, plus enjoy several of the town's 135 gastronomic restaurants.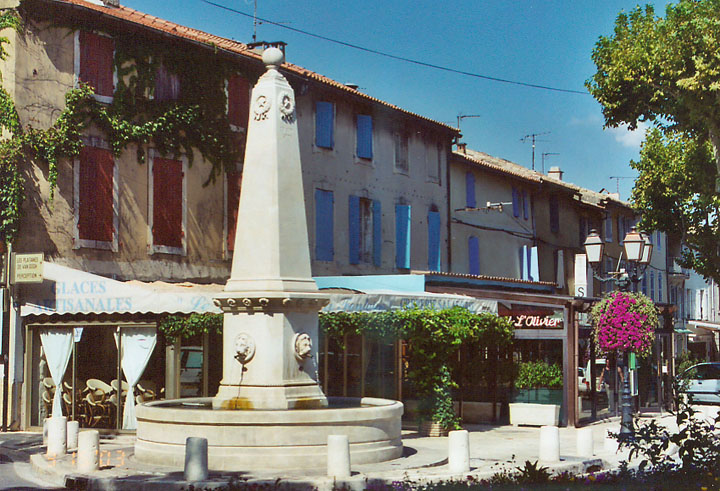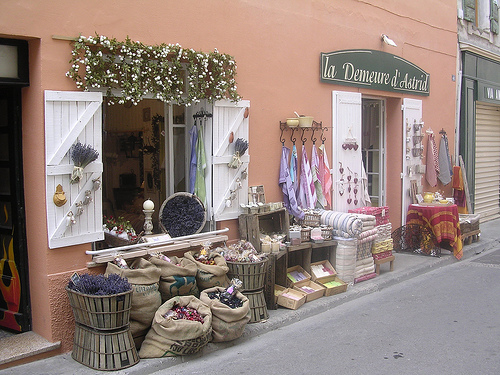 Saint Rémy de Provence is an historic village built on one of the oldest archeological sites in Europe and Van Gogh painted his famous "Starry Night" here.

Properties within easy reach of the town centre are highly sought after and this 14th century Mas combines the advatanges of country life right in the center of town.  
Renovated in 2006 and 2007 it offers 261 m² of living space, with a 1575m² mature landscaped garden.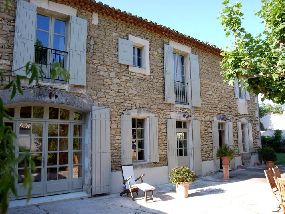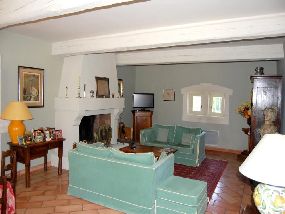 Price: 996,000 euros.
10 minutes from the centre of Saint Rémy this beautiful large property of 350m2living space has 1.3 hectares of land and is a perfect retreat.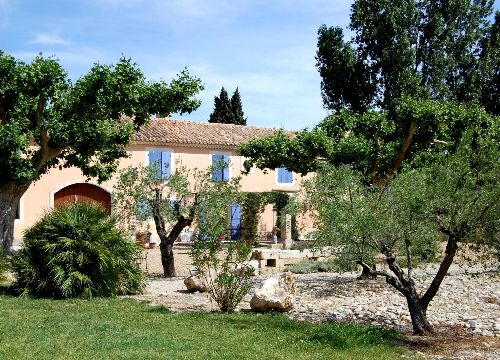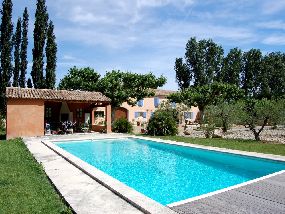 Price: 1,500,000 euros.
Combining elegance and charm this four bedroom 18th century renovated Mas sums up perfection. Situated only a few minutes drive from the centre it is surrounded by orchards and there is the possibility to buy an additional hectare of orchard next to the property.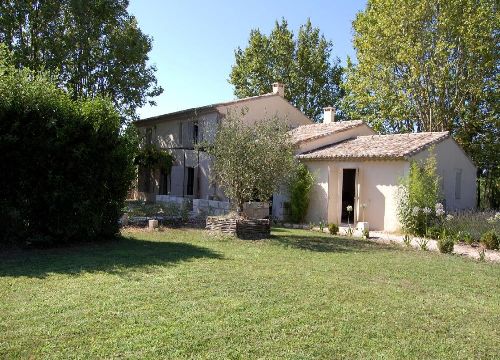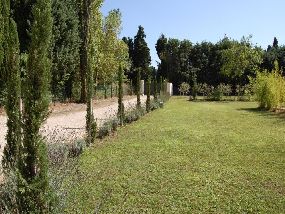 Renovated to an exceptional level, the property has large kitchen and living areas all opening onto a south facing terrace. There is 300m2 living space and a 3000m2 landscaped garden and pool area.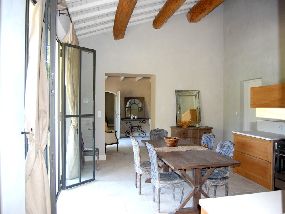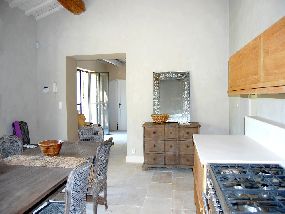 Viewing highly recommended. Price: 1,380,000 euros.
For more information about this area and a selection of properties contact: info@home-hunts.com






BARGEMON BECKONS THE BECKHAMS
 
After recent media speculation that they were going to sell their French Estate in Bargemon,  it is good news to hear that The Beckham family have made steps to return to their Provence home for good.  Following a meeting with Pierre Blanc, the local Maire, David Beckham, Brooklyn and his father-in-law visited local schools.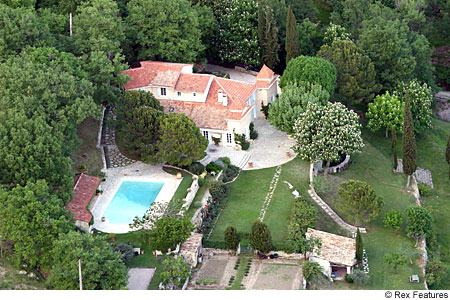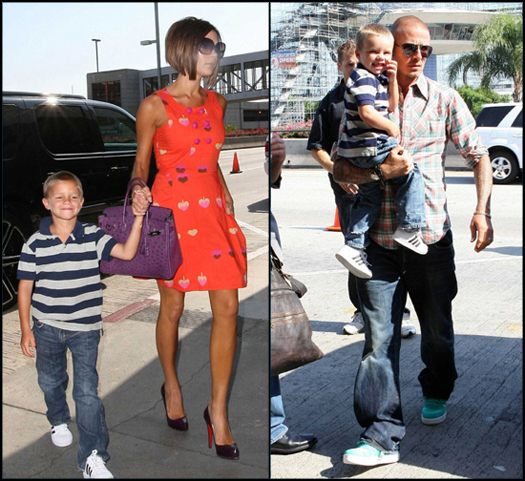 The move was prompted after much verbal abuse to David surrounding his career in the US.  The Beckham family can move back to Europe and enjoy life, as the strict press photographic laws in France means they are not allowed to be hounded.  A lot more privacy than on the other side of the Atlantic – vivre la France  and welcome back!






STOP PRESS………..GO FOR GARONNE
This gorgeous property, near Montaigu de Quercy, in the Tarn et Garonne region is exceptional value for money.  Pretty main house plus  2 letting gites. Huge pool, 2 acres of land with peace, quiet and lovely view.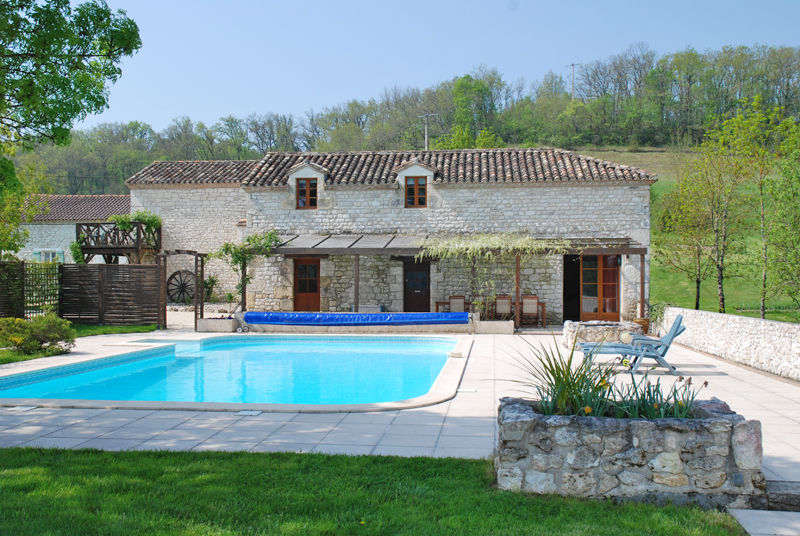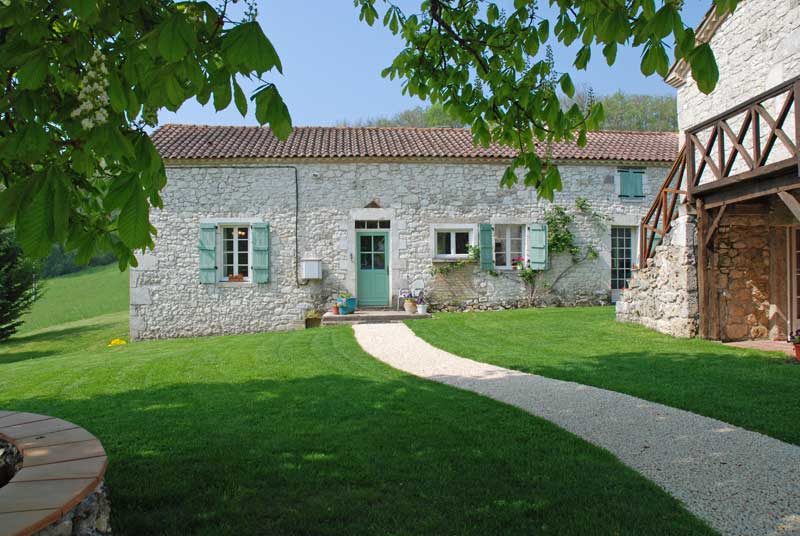 All this for only 588,000 euros.
For more information please contact info@home-hunts.com