THE SKY'S THE LIMIT
An empty canvas, a blank page, they both can become a beautiful masterpiece.  The same can be said with renovating an authentic or old building.  Your own personal taste can be developed within the property and being involved in a 'labour of love' can be extremely satisfying.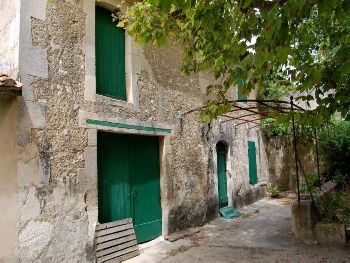 A great number of the older stone houses on the market are in need of work to put them in good order having either been left empty for years or just generally neglected.
Many people who contemplate buying a property in the south of France have already considered undertaking a restoration or renovation project to some degree and there are great advantages.  However, where the possibilities are endless, there is also a danger of the budget spiraling out of control and it is important to remember a few basic guidelines when undertaking a renovation project:

Once you have chosen a property, ask your Homehunts consultant to put you in touch with architects, builders and even Geometres or Expertises (Surveyors).

1. Fix your budget and don't take on anything that will obviously pass your limits.  As a guide – working on 1000 euros per m2 is an average but obviously it depends on your budget but this provides a good quality standard.
2. Take notes and photographs as a reminder when you visit.
3. Ask to see for yourself that there is a supply of electricity and that this supply is adequate.
4. Check the condition, if any, of the fosse septique (septic tank). Should a new one be necessary, is it possible to install one successfully.
5. Ensure that there is a 'town' (mains) water supply as a back-up.
6. Have a copy of the 'cadastre' (land registry) plan for reference.
7. Seek local advice. A great deal of information can be obtained from 'the locals'
8. No matter how much or how little work is to be done, if you are employing a builder rather than doing the work yourself, try to use local tradesmen if possible and always ensure that the builder you use is properly registered in France. Any competent architect or builder can see major defects in buildings and warn you. More importantly, they can often envisage the best way to restructure a building when all you are looking at is a ruin.
9. It is important to keep ALL receipts for building work carried out on a property so that these costs can be set against the perceived 'gain' on the resale of the property for French Capital Gains Tax. All receipts from materials and labour should also be kept in order to prove that TVA has been paid on the building works.
10. Always obtain a devis (estimate) for any work that you intend to have carried out to your property. This should be quite detailed, showing a schedule of prices and the TVA against the various items of work.

Here are some properties which have many possibilities:

NEAR PERPIGNAN, this small hamlet of 6 houses, built in granite stone is for sale. All houses have terracotta tiled roofs, west facing terraces, and some have small courtyards/patios.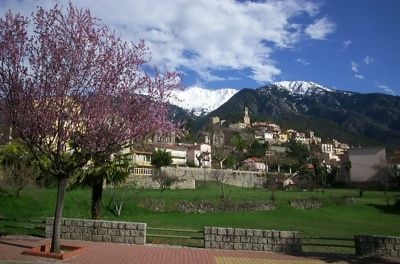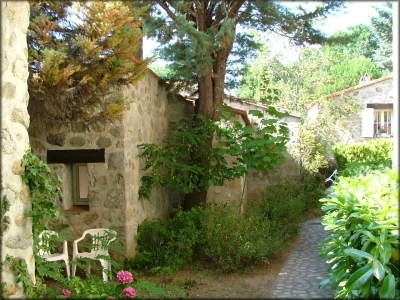 There are excellent views from all the terraces.   All the houses are currently rented on a seasonal basis, there is an established clientele for seasonal self-catering rentals and theme holidays. Optional uses include further development as holistic retreat or spa resort. Further business revenue can be generated, and the season can be expanded, if a restaurant is established in one of the houses and there are several restaurants within walking distance. The structures are in good condition and the houses are rentable as they are, but expect to upgrade bathrooms and kitchens in some of the houses. Each house is self contained, semi-detached and with its own title. There are architectural plans for an additional 6 houses, subject to building permit, and 1500 sq.meters of green areas/undeveloped land. Due to the elevated position of the property, the micro-climate and stunning views; with some additional investment it has the potential to become a resort of high standard.  Price: 1,800,000 euros.


CAP D'ANTIBES:
Panoramic  seaview for this Provencal villa of 140 m² on a plot 1320m², Pool possible.  Living room with fireplace, dining room, 3 bedrooms, 2 shower rooms, 1 bathroom.  Very large garage, terraces.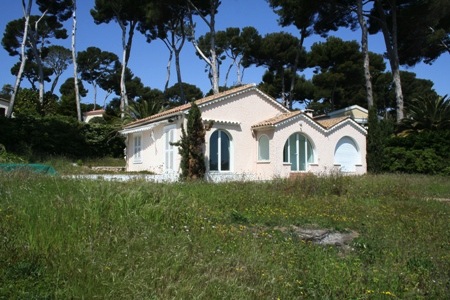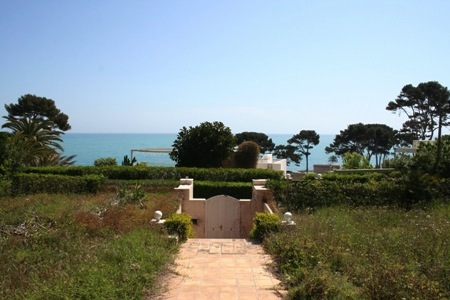 The possibility is there to upgrade and renovate the property or building permission has been acquired to make a new modern house of 140m2 plus annexes plus garage.  An amazing chance to buy a stunning plot on the Cap d'antibes.  Price: 2,150,000 euros.


SAINT RAPHAEL, Santa Lucia, rare Water front Property. This is an exceptional sea front property of 200m2 with a great sea view.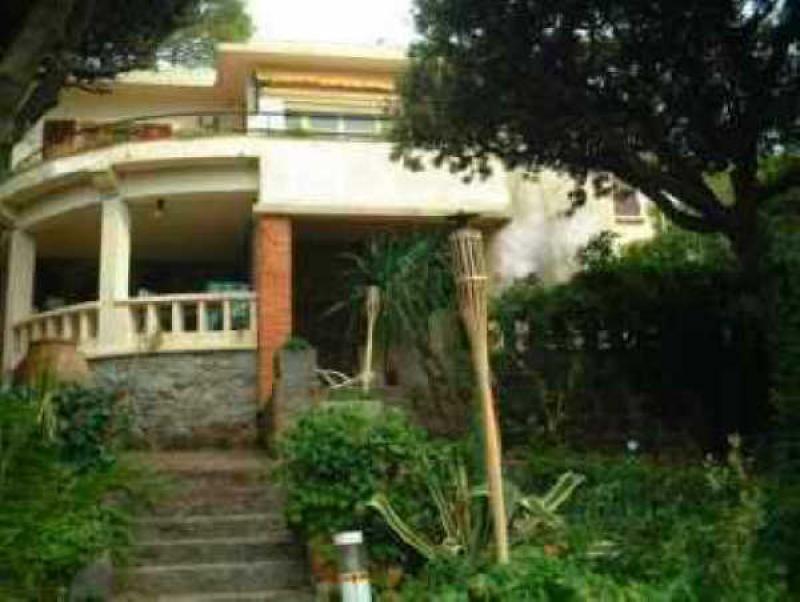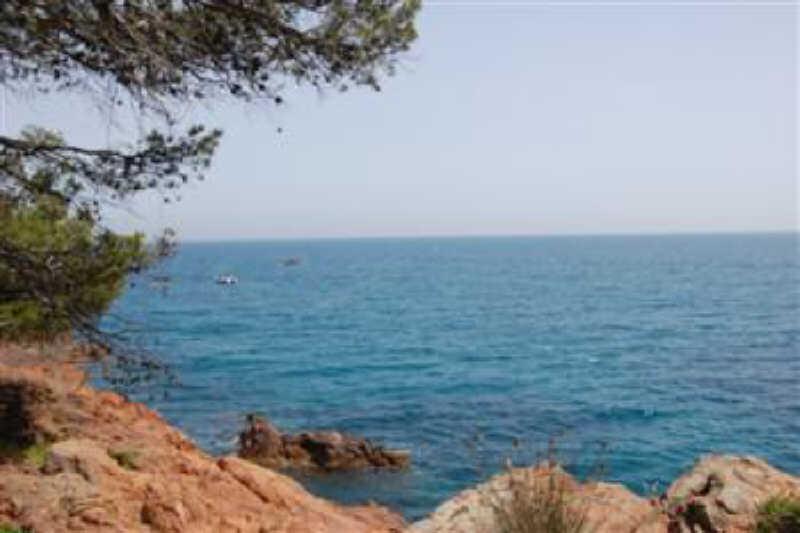 This character villa, built in 1910, has 5 bedrooms, outbuildings and direct access to the sea.  Possibility to add a swimming pool. Price: 2,100,000 euros.


SAINT RAPHAEL on the sought-after Plateau of Notre Dame: near the centre of the village and the port, superb property of 1140sqm comprising a maison de Maitre of 170m2 dating back to XIXth century with outbuildings.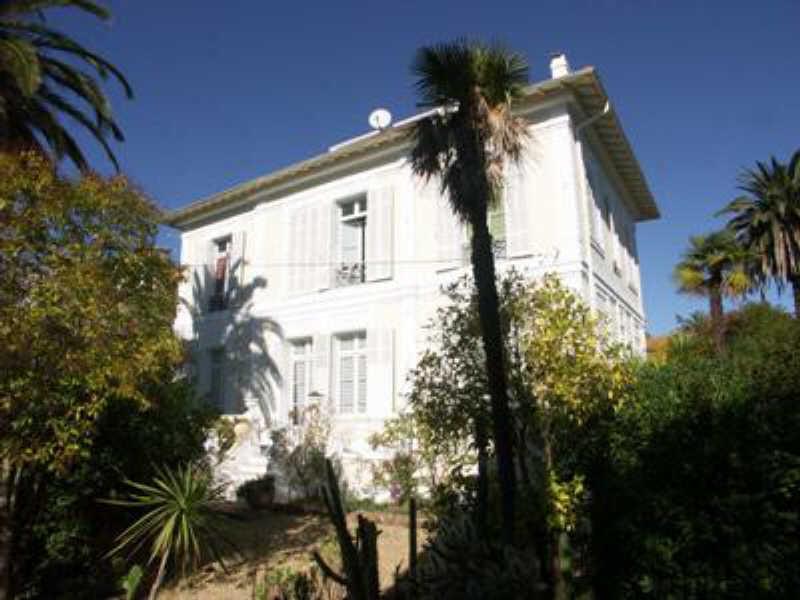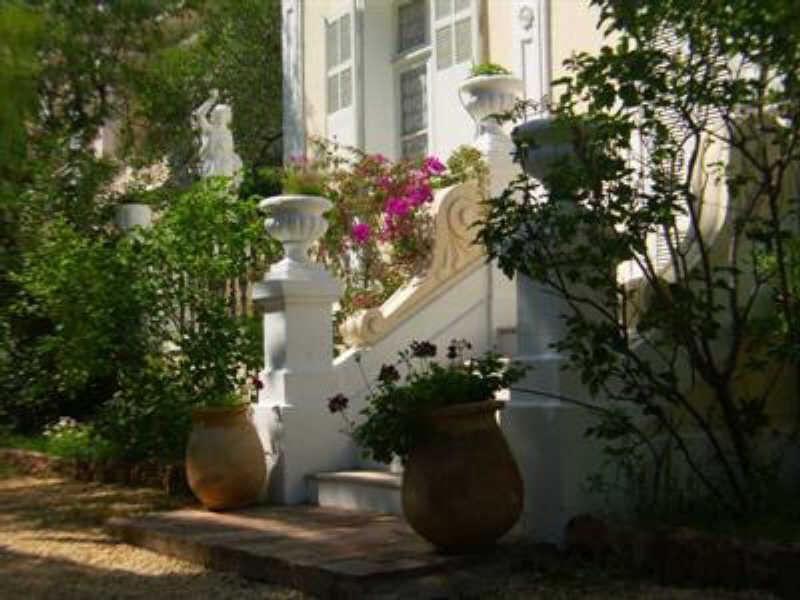 In need of refurbishment, it currently comprises: 2 Living rooms, 7 bedrooms and 2 bathrooms, garage and outbuildings. Strong potential!  Price: 2,300,000 euros.


LOT ET GARONNE: If you are looking for an unspoiled chateau in the South-West of France you have found it!  This property has been in the same family for ages and has not been touched since so it is still packed with all of its original features, like terra cotta and parquet floors, plaster moldings, chimneys and fireplaces.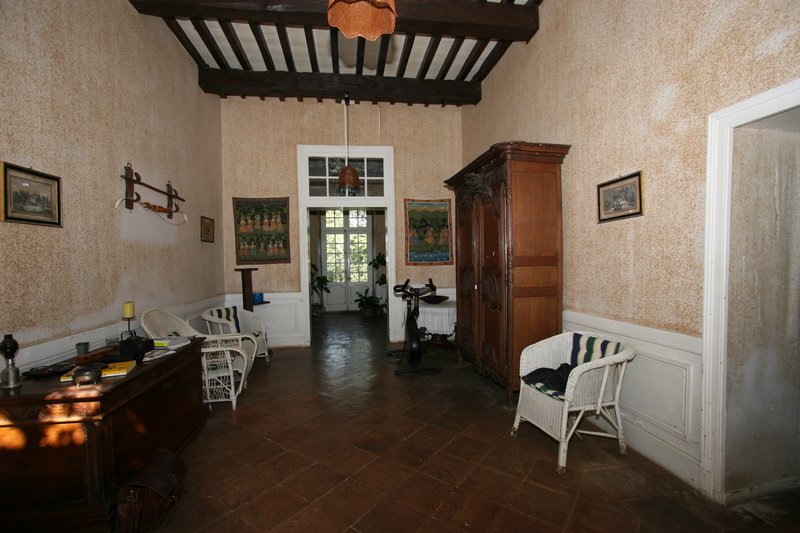 Set in an idyllic location and in grounds of 50.000 m² of park, pasture and woodland. Close to an attractive town with all shops and services. Chateau and large outbuildings are in need of restoration. This could be your opportunity to renovate and/or change the chateau into your dream home.
The habitable surface of the chateau is approx. 520m² with outbuilding of approx. 380m² and a garage of 40m², so enough space to create habitable space for a guardian and/or workman. Floor plans available on request.  Price: 748,000 euros.


ST REMY DE PROVENCE: Situated only 4 minutes from the beautiful town of Saint Remy de Provence in the Alpilles, this authentic 18th century is for sale to renovate.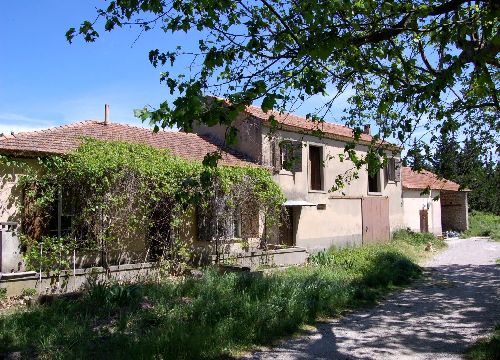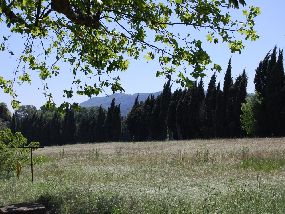 There is 1 hectare of land and 300m2 living space.   Building permission is obtained and there is a project made by an architect available on demand.  Price: 990,000 euros.


NEAR MONTPELLIER:  15 min from Ganges and 35 min of Montpellier, riverside mill on 2 levels of 225 m² and 45 m² of outbuildings.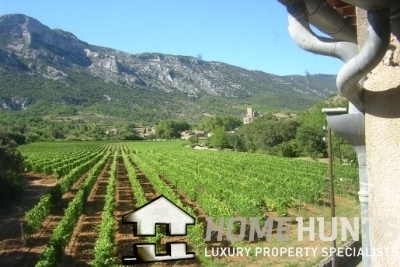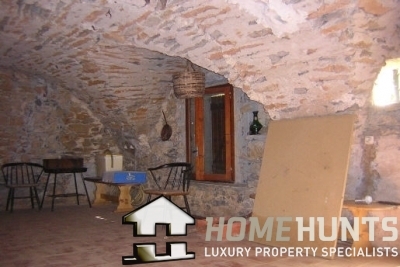 Roof redone in 2007 but internal renovations needed. On a plot of 9000 m² besides the river "Buèges" and a large pond convertible to swimming pool. Near the village.  Price: 520,000 euros
If you would like more information of any of the above properties or are searching for a property to renovate then please contact info@home-hunts.com
WHAT CAN I GET FOR 5 MILLION?
MOUGINS: This fabulous 18th century style residence blends the use of old construction materials with modern technology. The floors are of 18th century terracotta, bathrooms with Giallo-Reale aged marble and a kitchen with Vence stone.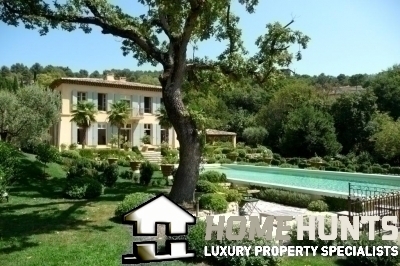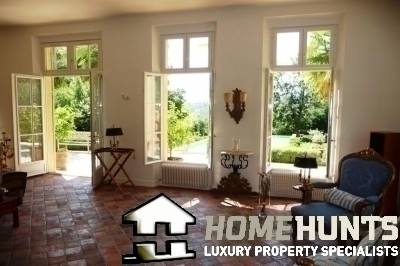 Facing the south west the house is in a very quiet environment with direct access onto a well known golf course. The French windows open out directly onto magnificent Italianate terraced gardens. There are several annexes and a large overflow swimming pool. Price: 4,800,000 euros.


AIX EN PROVENCE: A few minutes from Aix, this superb property of 2 hectares offering a superb 18th century mansion of 400sqm with 4 reception rooms, 5 bedrooms and bathrooms.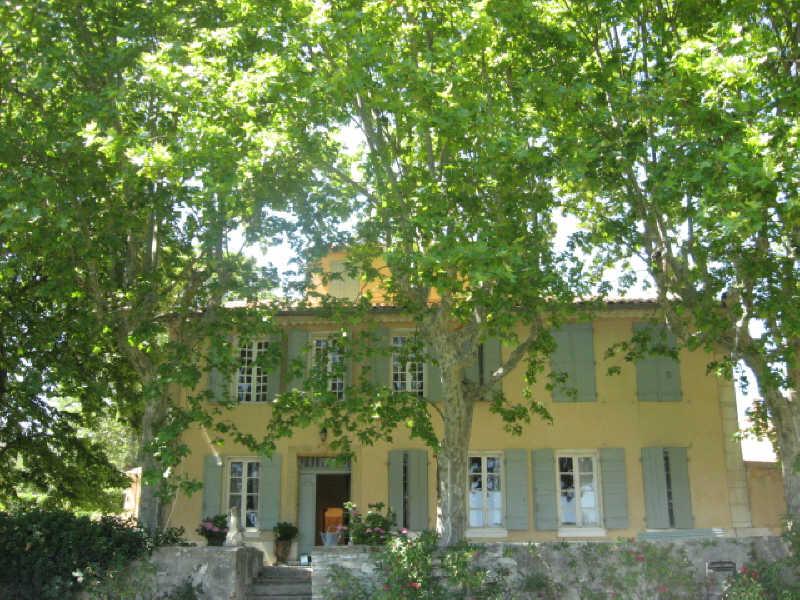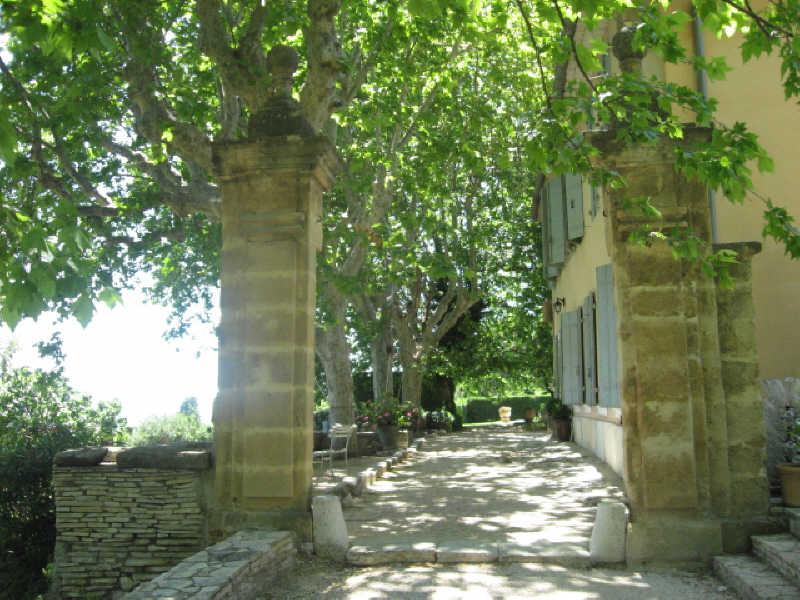 Guest house with bedroom and bathroom, gatehouse, terraces and swimming pool with pool house.
Large garage of 150sqm. Price : 4,200,000 euros.


LA TURBIE: (below) close to Monaco, a magnificent villa of 300m2 with nice swimming pool and 200m2 outbuildings. Panoramic sea view and views of Monte-Carlo Country club.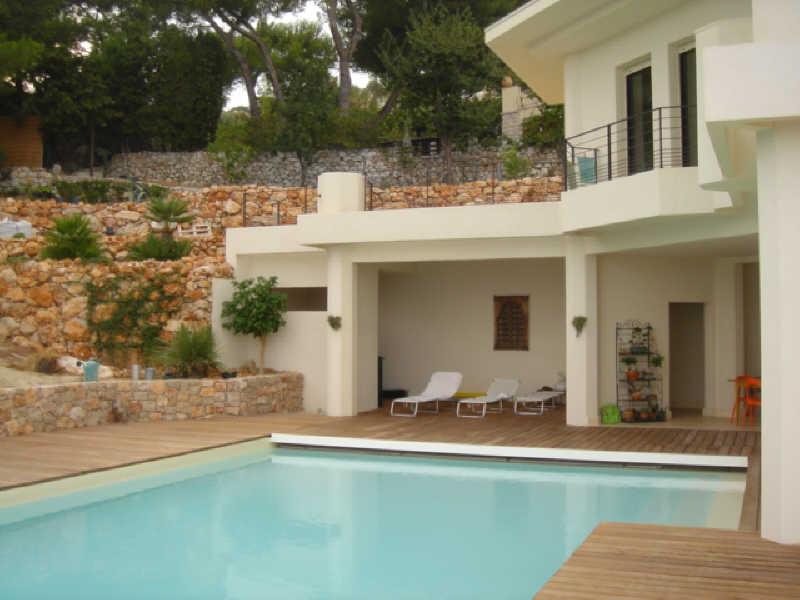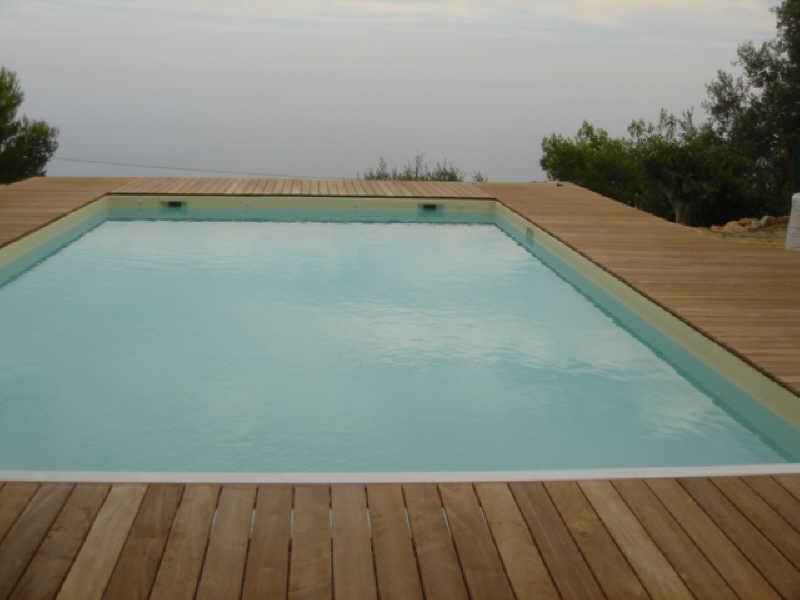 PARIS:   Paris 16th – Foch neighborhood.  In a private street, private mansion with 3 levels and a basement. On the ground floor : living room, sitting room, dining room, equipped kitchen, spacious room with a glassroof.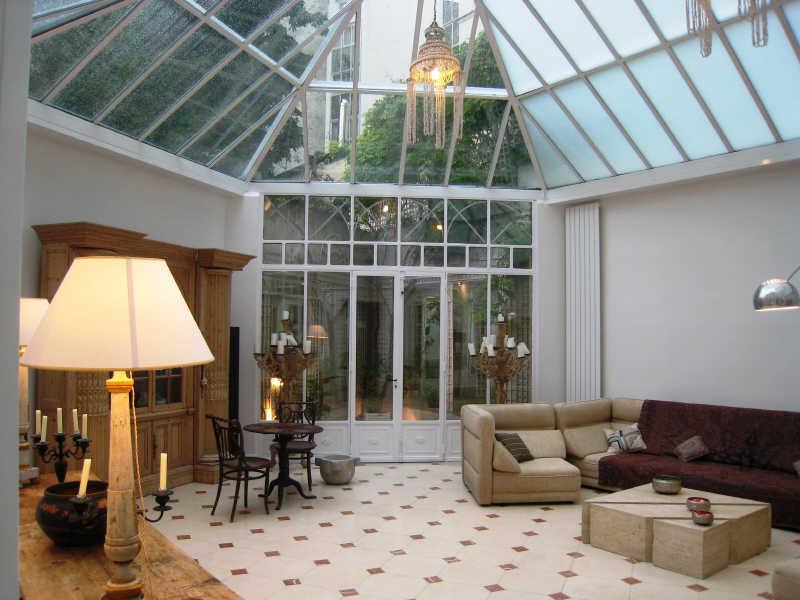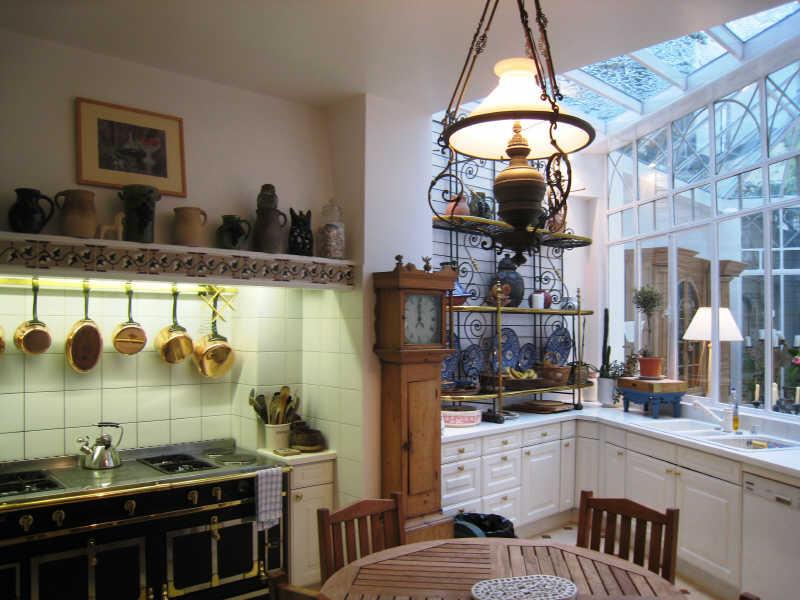 On the 1st floor : 3 bedrooms, 2 baths, dressing rooms. On the 2nd floor: 3 bedrooms, 2 baths, laundy room. Converted basement including several rooms, a gym, a sauna, a bathroom. Parking space for 2 cars in front of the house. Price: 4,350,000 euros



NOT TO BE SNIFFED AT


Throughout the forests of South West France and all across Provence and the Languedoc-Roussillon, starting this month is the first of two very important outdoor pursuits.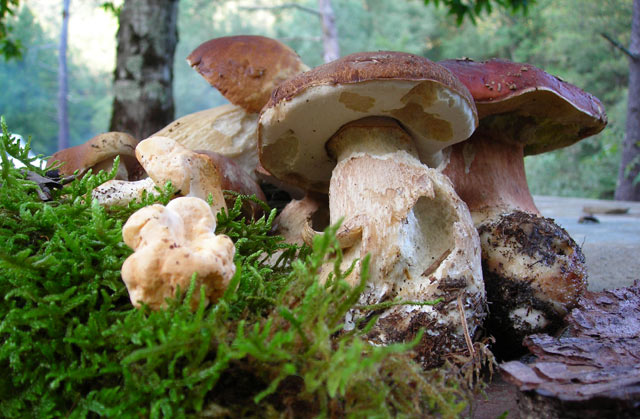 During October locals and their dogs head for the woods in search for 'cepes' or wild mushrooms and now is the perfect time to enjoy the local countryside which could be also rewarding as well as healthy.

The Cevennes National park in the Languedoc is one of the areas in Europe where the strongest biological enrichment took place in the last twenty years and has a total surface of the protected area of 3210Kms across Lodeze and Gard.

This very beautiful Maison de maître based on the edge of the park is perfect for slipping out into the nature.  It has been charmingly renovated and in perfect condition offering 520m² of living space.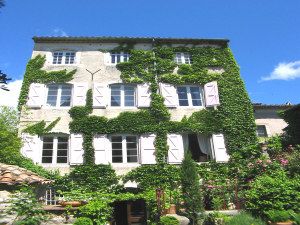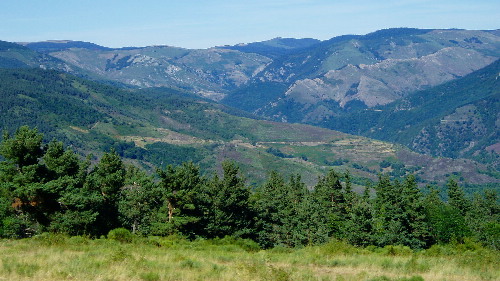 With 8 bedrooms and 7 bathrooms this house would lend itself easily to a touristic activity, especially in this area of the Cevennes. There is also an artist's studio and wonderful cellar. A landscaped garden of 500m² and covered terrace of 140m². Price: 650,000 euros.
The truffle season is a highly mysterious and slightly "mafia" quest season with one of the most important truffle markets in Dordogne held at Saint Alvère, on Mondays.
The official truffle season runs from beginning of December right through to the beginning of March.

In preparation for this historic trade off concerning this luxury food, there is a unique opportunity to acquire a very unusual property – A truffle farm in the Dordogne.

There are 60 hectares of land in total comprising 20 hectares of secure truffle plantation, being fenced off and perfectly maintained, approximately another 10 hectares in production and another 10 hectares available for new planting.
The remaining 20 hectares are wooded for the most part with hunting rights; part of this is building land. There is a factory area in very good condition with all the professional equipment necessary to carry out the preserving, shop and storage area. In addition there is all the other equipment and tools necessary for the upkeep of the totality of the land.
If you would like more information on either of the two properties above please contact info@home-hunts.com





SUR LE PONT D'AVIGNON


« Sur le pont d'Avignon
On y danse, on y danse
Sur le pont d'Avignon
On y danse tout en rond »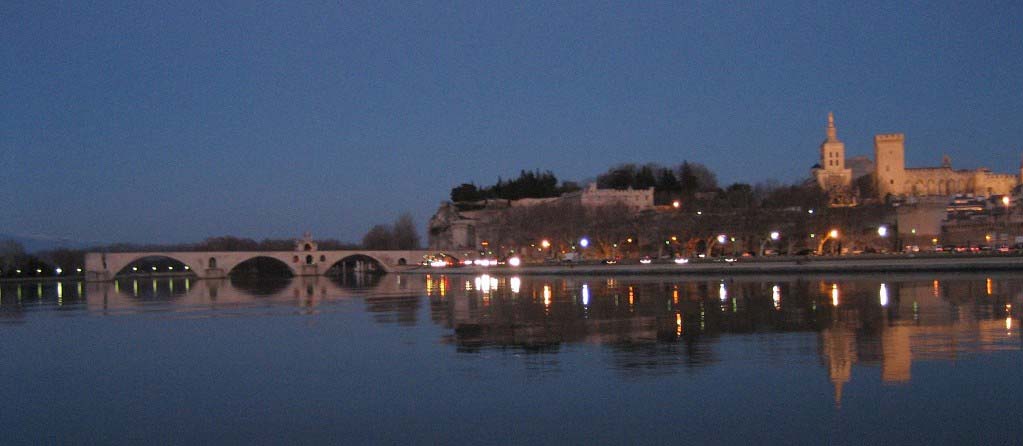 It's one of the first songs that children are taught in Primary school in France and the historical city of Avignon has a lot to sing and dance about.  As well as the beautiful palace where the Popes resided in the 14th century, the theatre festival has made Avignon extremely important in modern times.
Started in 1947 by Jean Vilar, every year throughout July and nearly 120,000 spectators come to discover new talent or admire those actors already known.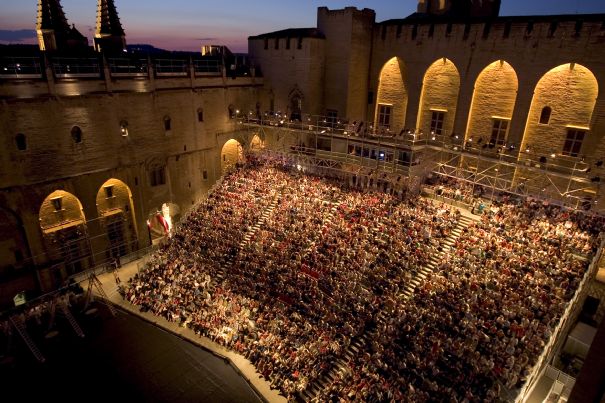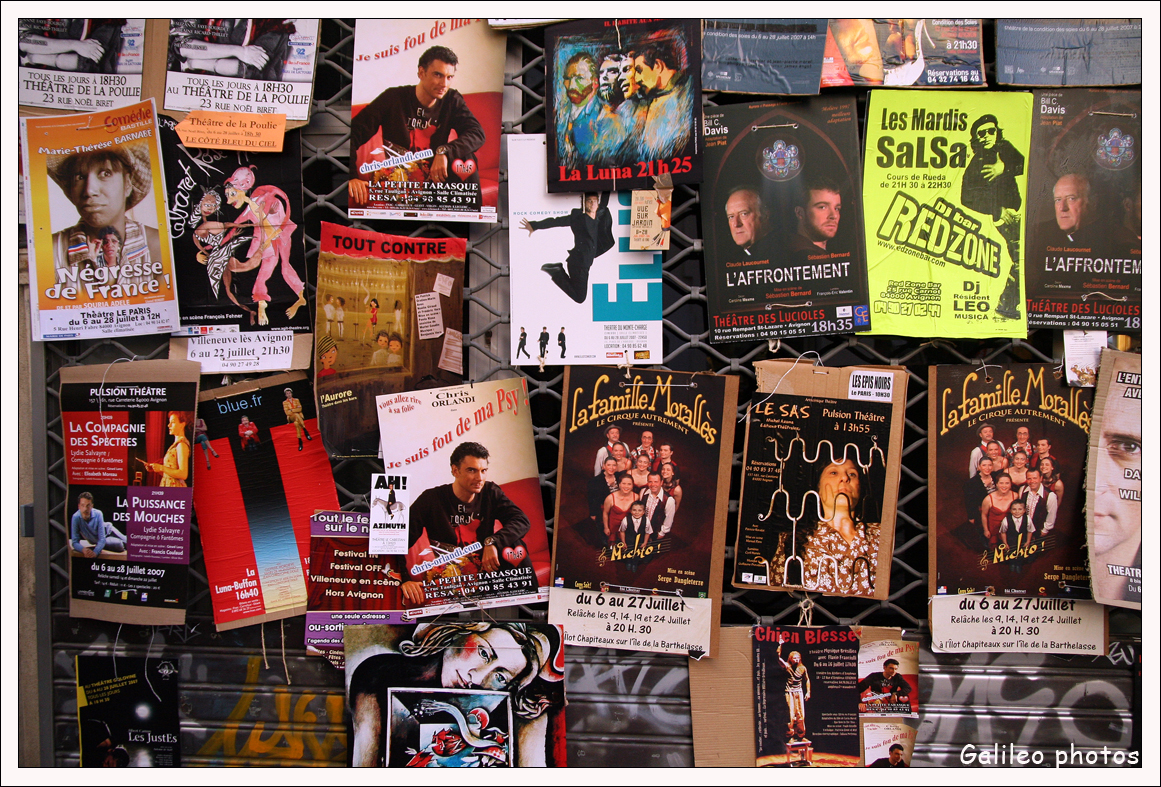 These shows (dance, theatre or music) are enhanced by the background of powerful history and finding accommodation during the summer months is almost impossible unless you have booked at least half a year in advance.

Situated in the department of Vaucluse, it is close to the highway A8 and route N7,  100km from Marseilles and only 2 and a half hours from Paris by TGV.

For sale, in the heart of the old town (intras muros) this exceptional 3 bedroom appartment which enjoys a wonderful location, with no vis a vis to the front and privacy in the terrace to the rear. It is on the 2nd Floor and occupies the entire floor.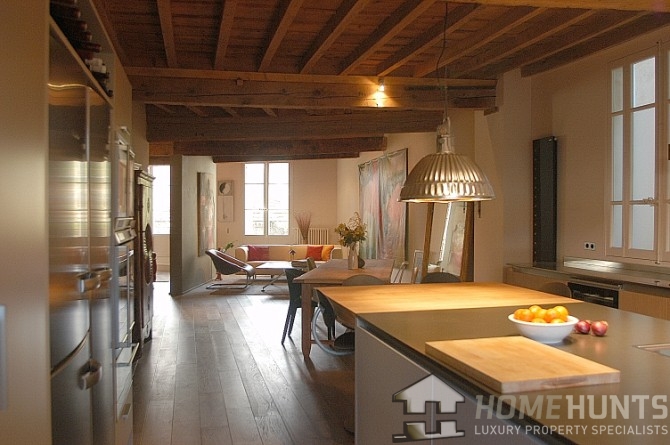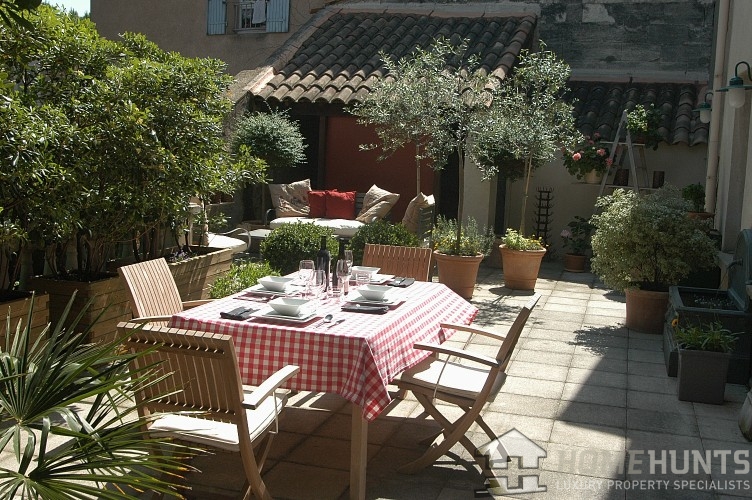 The property has its own private entrance from the inner entrance hall of the building with marble steps up the appartment which has been entirely renovated to a very high standard.  It is a perfect place to holiday in Avignon, the Alpilles, and surrounding areas and the apartment could be easily rented during the festival period of up to 2500 euros per week – making it an excellent investment.    Price: 695,000 euros.



THE MAGICAL ATLAS


Although Marrakesh, with its bustling medina and beautiful riads, still lure tourists and buyers alike, the latest destination for serious investors in Morocco is out of the city.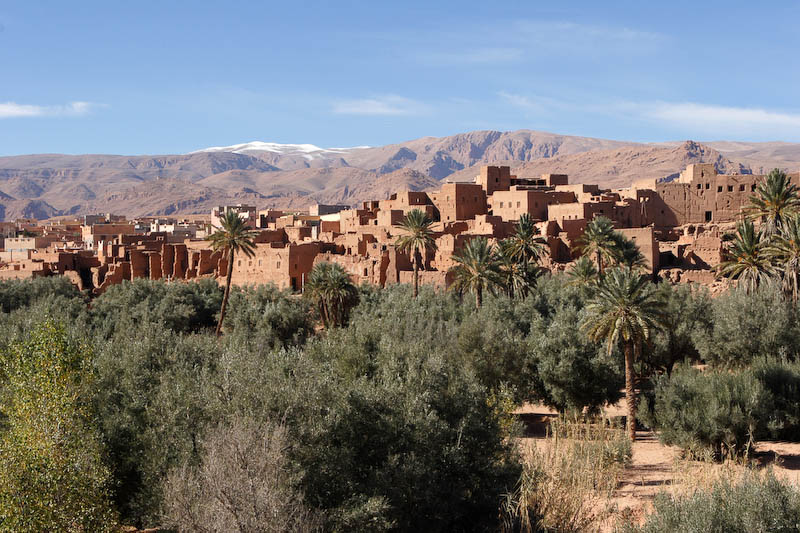 At the foothills of the Atlas Mountains only an hour's drive out of Marrakesh, the valleys and tiny Berber towns around Ouirgane are slowly being populated by buyers keen to move away from the markets to the mountains.

An area known as the Ourika Valley, have great golf courses and luxurious kasbar properties and offer fantastic accommodation to those looking for a profitable investment.  With amazing views of the Atlas Mountains, away from the hustle and bustle there is wonderful walking country still within easy reach of Marrakesh.  Ourika is two degrees cooler, the water table is far closer and Ourika is still much less developed and less expensive.

But even closer to the mountains there is a new frontier to be explored.  The olive groves and arid hills could easily be mistaken for rural southern Spain.  But then as you look across the landscape at the surrounding red-clay Berber villages and towering mosques you realize where you are.

It feels like the wilderness, but there will be a long term benefit to investing here.  Richard Branson's Kasbah Tamadot hotel, is in Asni, where five-star suites cost 900 euros a night. King Mohammed VI also holidays in the area.  A multi million euro dam has been built and filled nearby (a large hotel and watersports are on their way), attracting more visitors and development and there is a real sense of growth, without detracting from its magic.

These two beautiful villas share the entrance to the estate which offers a mesmerizing view of the Atlas mountains. Price: 2,100,000 euros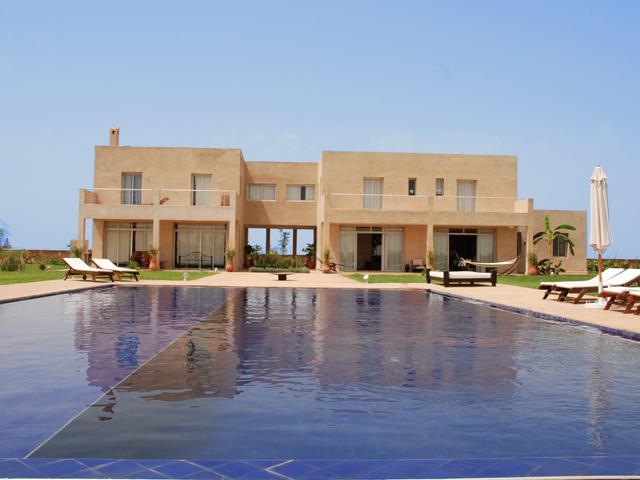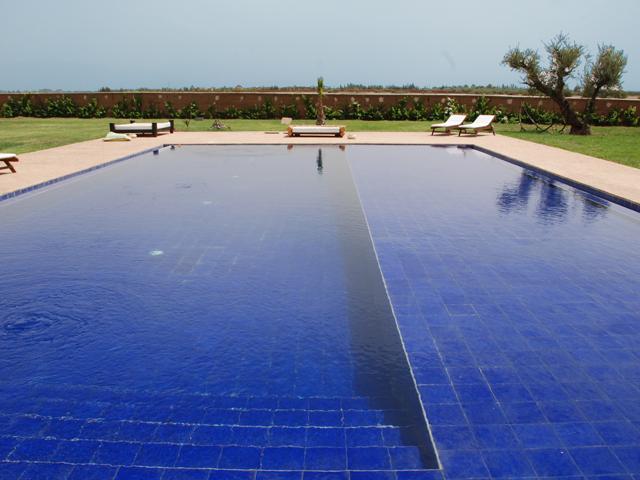 Villa 1: a cathedrale salon (almost 6 meters ceiling), a gym, three suites with dressings and bathrooms, two bedrooms with bathrooms, three staff bedrooms and a staff bathroom, a dining room, fireplaces, fully equiped kitchen, laundry room, a lot of closets and terraces.
Villa2: three suites with their bathrooms (including two with private terraces), a bedroom with bathroom, living room with fireplace, dining room, fully equipped kitchen, guest toilet.
Land for sale: in front of the Atlas mountains.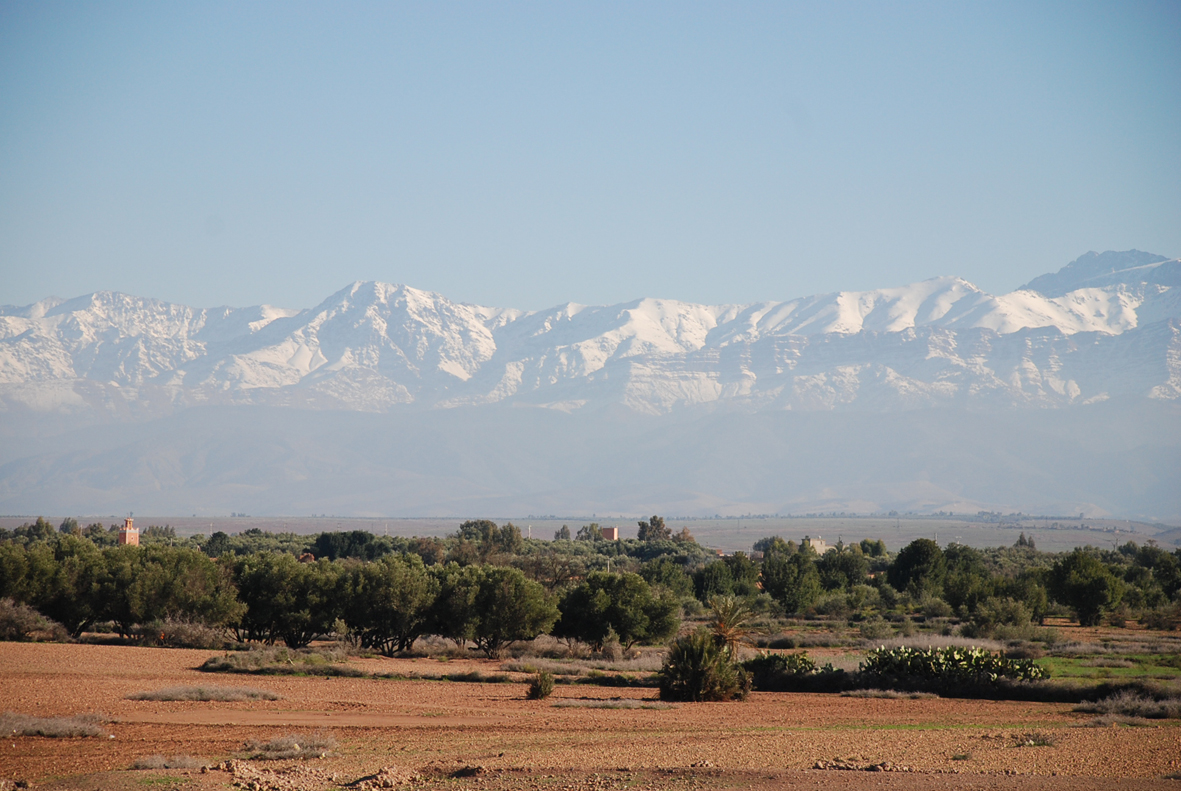 To create your own beautiful villa, this hectare of land offers stunning views.  The land is titled land and is near the famous Palmeraie of Marrakech. Price: 840,000 euros



LETTER TO THE TAXMAN
We get a number of emails from people asking advice on either tax issues or financial issues when planning to buy.  Our financial partner, Tim Yates from Spectrum IFA is on hand to answer these questions and provide unbiased, non-obligatory financial advice on all aspects of buying your property in France.

"A few years ago we bought a holiday home in S.W. France. We are now about to retire and would like to spend more time there but we are worried about the tax implications of this. We will be living on private pension and investment income. How much time can we spend in France without having to pay tax there because we have heard that tax rates are high in France."

Regards.
RA, London.
Dear RA,
I understand your concern – the perception is that France has higher rates of tax than the UK and for some this is true. However for the majority France is a much more tax friendly place and the changes that are taking place in the UK will simply reinforce this. Rather than tell you how to avoid being tax resident here I will outline the reasons why it could well make sense for you to want to be resident here.

Whilst I don't know the numbers involved, you say you will have investment income. If these investments are not structured effectively they will be generating a tax bill for you each year regardless of your income requirement. This will be the case if you stay in the UK or move permanently to France. However in France you can "wrap" your investments in an "Assurance vie" plan. This is essentially an investment portfolio that is legally and technically a life assurance policy with minimal life cover. Your investment is not subject to capital gains tax. Income tax and social charges only apply when you withdraw funds from the policy, and then only on the growth element of the withdrawal. After a qualifying period the income tax rate falls to 7.5% regardless of the level of income. If you will be liable for wealth tax here you can shield your capital from this liability for five years after you arrive here by choosing an assurance vie product provider that is domiciled outside France. Also when the time comes you can leave this capital to whoever you wish completely free of French succession (and UK inheritance) tax provided you have invested it in your assurance vie plan prior to establishing residency here. You are able to choose from a huge range of funds covering all possible investment scenarios.

You will shortly be drawing down your private pension. If you stay in the UK you will be obliged to buy an annuity with your pension fund when you reach 75. I am not a fan of annuities – essentially you give your pension fund to an insurance company and they give you an income for life and take a gamble on how long you will live. However with annuity rates as low as they are now you would not be getting much more than you could by keeping control of the fund and drawing down the growth – except the UK government won't let you. The sad thing is that when you die your pension dies with you so there is nothing to leave to your family. If you leave the UK though and become tax resident in France then as long as you intend to be out of the UK for at least five years you are able to move your pension fund to an HMRC approved "Qualifying Recognised Overseas Pension Scheme" or QROPS. QROPS is not a product as such – it is basically an offshore self invested personal pension or SIPP. The advantage is that you don't ever have to buy an annuity with it and your pension fund doesn't die with you so you are free to leave it to your family. When it is passed on it is not a pension anymore so your family can spend it however they wish. Anything left to a spouse is tax free and any children can receive €156,000 each without having to pay tax. In the UK the amount you could leave tax free in total is only £325,000.

So by moving permanently to France you can reduce your income tax liability, completely eliminate any inheritance tax that your family would incur on your investment capital, leave your pension fund to them largely intact and have more flexibility and control over what you do with your money. If you have substantial assets but a modest income requirement you can use something called the "bouclier fiscale" to further cap your tax liability. In simple terms this limits your total tax liability – income, capital gains, wealth, social charges and property taxes – to a maximum of 50% of your income.

I hope I have given you some "food for thought". Many of us move here because the weather is better, the healthcare system works and we like the lifestyle. Increasingly it is going to make financial sense as well.
Regards,
Tim Yates

If you have any questions you would like to ask Tim, then please email us at info@home-hunts.com