HOTSPOTS FOR 2010
Information recently released by the French Tourist office, has highlighted the main hotspots or favourite areas where foreign buyers have second homes or live in France.
The report also highlighted some interesting results including the fact that the British own more second homes than any other nation in France.

With confidence noticeably on the increase, since the start of 2010 there has been a return to the market by UK based purchasers looking to pursue their lifestyle requirements in the South of France. Of all the second homes in France, 23% are owned by residents from other European countries, with 80% of those being from the European Union. 28.5% of these homes are owned by people from the UK, followed by Italy (14%), Switzerland (12%), Germany (11%), Belgium (10%), the Netherlands (8%), Spain (3%) and the remaining 1% of second-home owners are from other European countries.
Areas such as the Herault department in the Languedoc-Roussillon, Dordogne in the south are still incredibly popular, combining good transport access, good value for money and lifestyle. Confidence in the areas is further confirmed by there being no sign of the discounted airlines withdrawing and also the visible investment in local infrastructure – as proven by the substantial upgrading of Bergerac airport.
BEFORE THE SNOW MELTS…
Tucked away in the Haute Savoie region, close to Annecy are the breathtaking mountains 'The Aravis', an area of over 220km of all-levels pistes which are perfect for families and experienced skiers.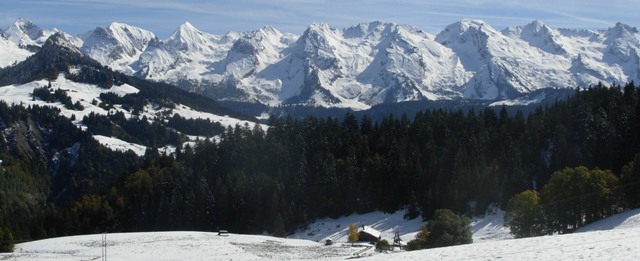 The ski stations of Manigod, le Grand-Bornand, La Clusaz et Saint-Jean-de-Sixt offer fabulous runs, 3 green, 14 blue, 8 red, 1 black plus cross-country skiing and lots of great supervised areas for children.
For sale, just above village of Manigod, is this charming chalet where the nearest skiing is La Clusaz – 8 mins drive. Spacious accommodation over 3 floors the chalet has fabulous views and is fitted with underfloor heating, electric shutter, a central vacuum system with an internal garage for 2 cars – this retreat in the mountains is a perfect place for all seasons Spring, Summer, Autumn and Winter.
Living accommodation of 200m2 comprises 5 beds, 3 baths/showers (2 en-suites) a new kitchen, plus living room opening onto a dining room. The gardens of 1600m2 are private and overlook the surrounding countryside and mountains. There is also a traditional Pizza oven to look forward to after a full day on the pistes or walk across the valley.
Fresh clean air, fabulous seasons to enjoy – who cares if the snow melts, there is still plenty to do in the mountains. Price: 1,150,000 euros.
A DIAMOND PROPERTY
We all have our own reasons for major changes in our lives but for one man, a successful career in the diamond trade just wasn't cutting it.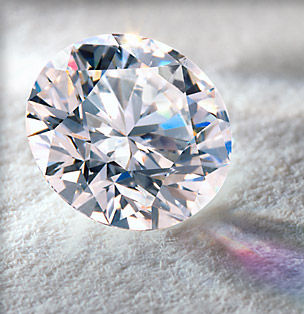 Stewart Armstrong had been involved in bringing innovative jewellery to Ireland since 1996 but after many years of a job which concentrates on the 4 "C's" (Cut, Clarity, Colour and Carat); the diamond industry was then considering adding an additional 'C' – which was stress the importance of the country of origin for the diamond, seen to be a crucial point.

For Stewart, it became very clear that 'the country' for him and his wife Sarah Donaldson should also take priority and the time had come to trade jewels for something more precious. Dissatisfied with the hectic pace of life in their hometownof Dublin, long working hours, enforced overnight work trips, 3-4 hours driving in bad traffic per day and the feeling of running to stand still, Stewart and Sarah decided that spending more time together, working on joint projects was more important.

After several trips to countries in Europe they decided that what best suited their needs was France. They focused on the south west and in particular the Dordogne, with its second lowest crime rate in France and started to explore.
Eventually they decided on a small village called Vergt, near Bergerac. "We were looking for a permanent residence and not a holiday home, the area we chose had to be 100% correct." explains Stewart. "Not only did we want the ideal French lifestyle, incorporating the usual list of good food, good wine, good weather etc, but we also needed an income. In the past, people RETIRED to the sun, as we were in our thirties, this was not the case for us.

We had been dabbling in the property market since the late 90's and had ear marked property development as our new joint business. As Sarah, my wife, comes from a design background and has a particular flare for interiors, this seemed like a logical progression for us. Our passion is restoration and the Dordogne has a huge amount of glorious period properties, beautiful rolling countryside and fantastic weather. Bergerac, with its airport and good road and rail links, is the perfect town to have nearby. We chose Vergt because it had the perfect balance of rural life and village life."


The village, dating back 1,000 years, is the strawberry capital of France and celebrates this fact with a strawberry festival every May. "One mistake we almost made was to buy a property in too remote a location. The best piece of advice we took was to buy somewhere private but not remote, within easy walking distance of the boulangerie and café."

The gem of a property that they have lovingly restored is called The Convent which is situated in exactly that -private but not remote.Overlooking the valley and village below, one of the main assets Vergt has, is that it is a typically French working village, with everything open 12 months a year. Vergt proudly boasts bars, restaurants, supermarkets, banks, boulangeries, butchers, wine shop, hairdressers, gift shops- everything you could need. During the summer there are night markets till late, with live music and dancing and even a lake nearby (3km) with fishing, swimming and small sandy beach.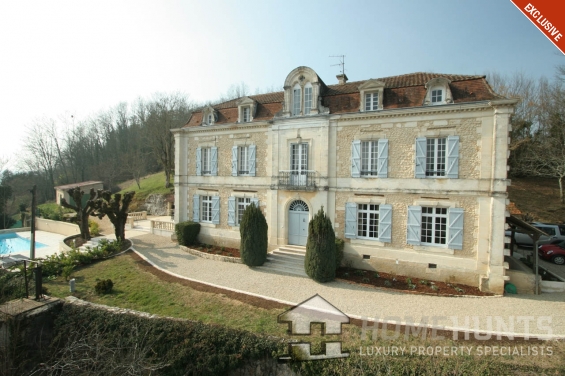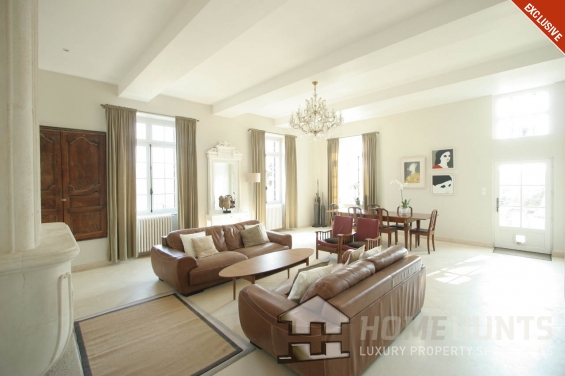 Their long renovation project took about three years in total, one year for the planning stage, about 10 months for the main building work and one year decorating and finishing, delayed slightly by the arrival of their baby boy – Yves. Stewart and Sarah were keen to make sure that top quality materials were used overseen by the best architects in the Dordogne.

Their attention to detail paid off and the property is now an elegant, modern efficient home. So after all the hard work and time spent, does the area still dazzle Stewart?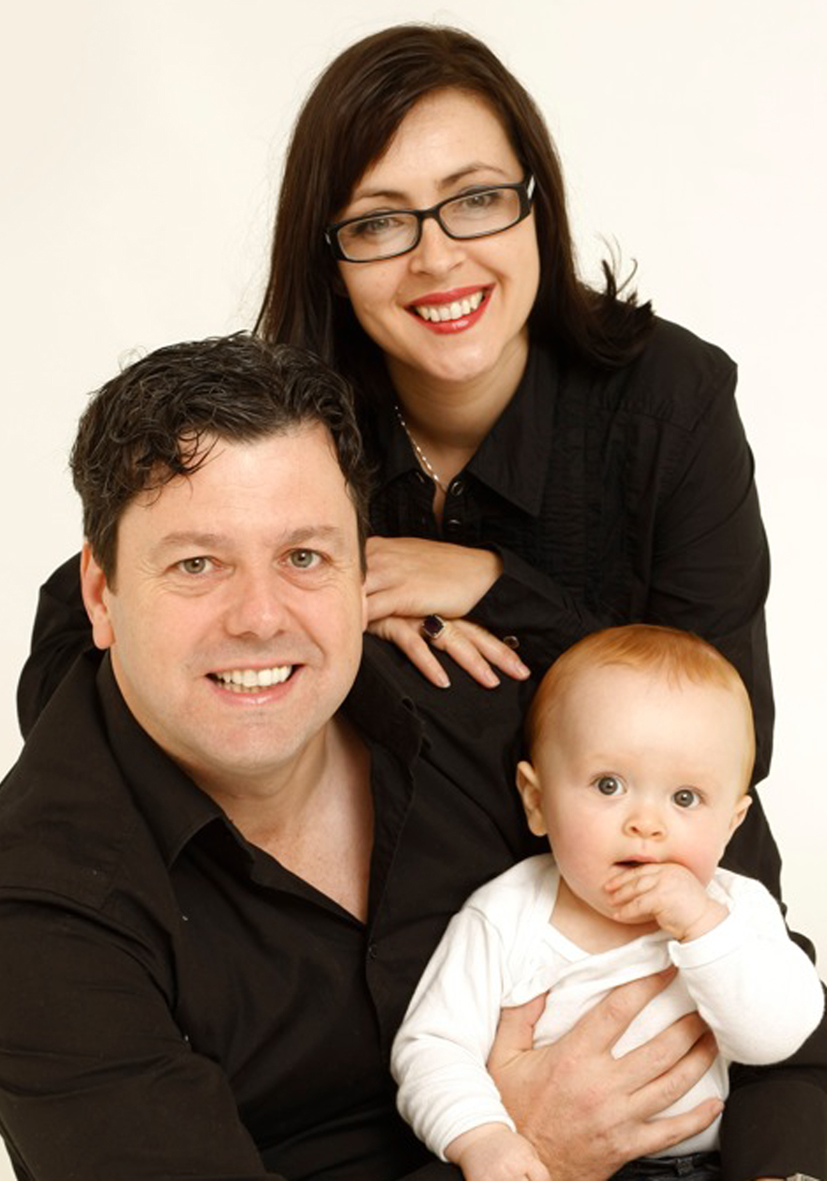 "We could not imagine moving away from France. We have been shocked at the speed in which we have been accepted into the community. We have completely switched to this new pace of life and we would find it impossible to replicate it anywhere else. Our business here is based in Perigueux (the departmental capital) where we have renovated buildings containing 1 and 2 bed apartments. These are long term lets for the French market and with all apartments and a commercial unit currently rented, we plan to buy and renovate additional buildings in the next few years. It was the correct move for us and is the perfect place to bring up our son Yves."

Here are the details on the diamond property and for full information, please contact: info@home-hunts.com
French 18th century Maison de Maitre property, exclusively marketed by Home Hunts. An exceptionally high quality renovation with great style and neutral tones giving it a light contemporary feel that harmonizes with the original features in keeping with the original style of the property.
400 m2 of living space comprised of five bedrooms, four bathrooms, large office, large reception room with fireplace, contemporary fully fitted kitchen and dining room, snooker room, bar, multi- media room, elegant entrance and central spiral staircase, cellar. Outdoor terrace/ belvedere and BBQ/ dining area, 10 X 5m infinity swimming pool, garage and small outbuilding, courtyard, set in 1.3 hectares including mature orchard. Oil central heating. All works done under architect's supervision and under guarantee.
Conveniently located with all shops and commerces within walking distance as well as 20 minutes from Perigueux, 30 minutes from Bergerac, 1hour 30 to Bordeaux airport, and 10 minutes from motorway. Price: 950,000 euros
http://aquitaine-france.home-hunts.com/post/2010/03/18/Village-People-living-in-a-French-village Ref : HH-3533991

THE WORLD'S BIGGEST POOL

Renowned for its bigger, bolder and frankly 'anything –you-can-do' competitive streak, Dubai is proud to show off a new record by making a splash with the biggest pool in the world.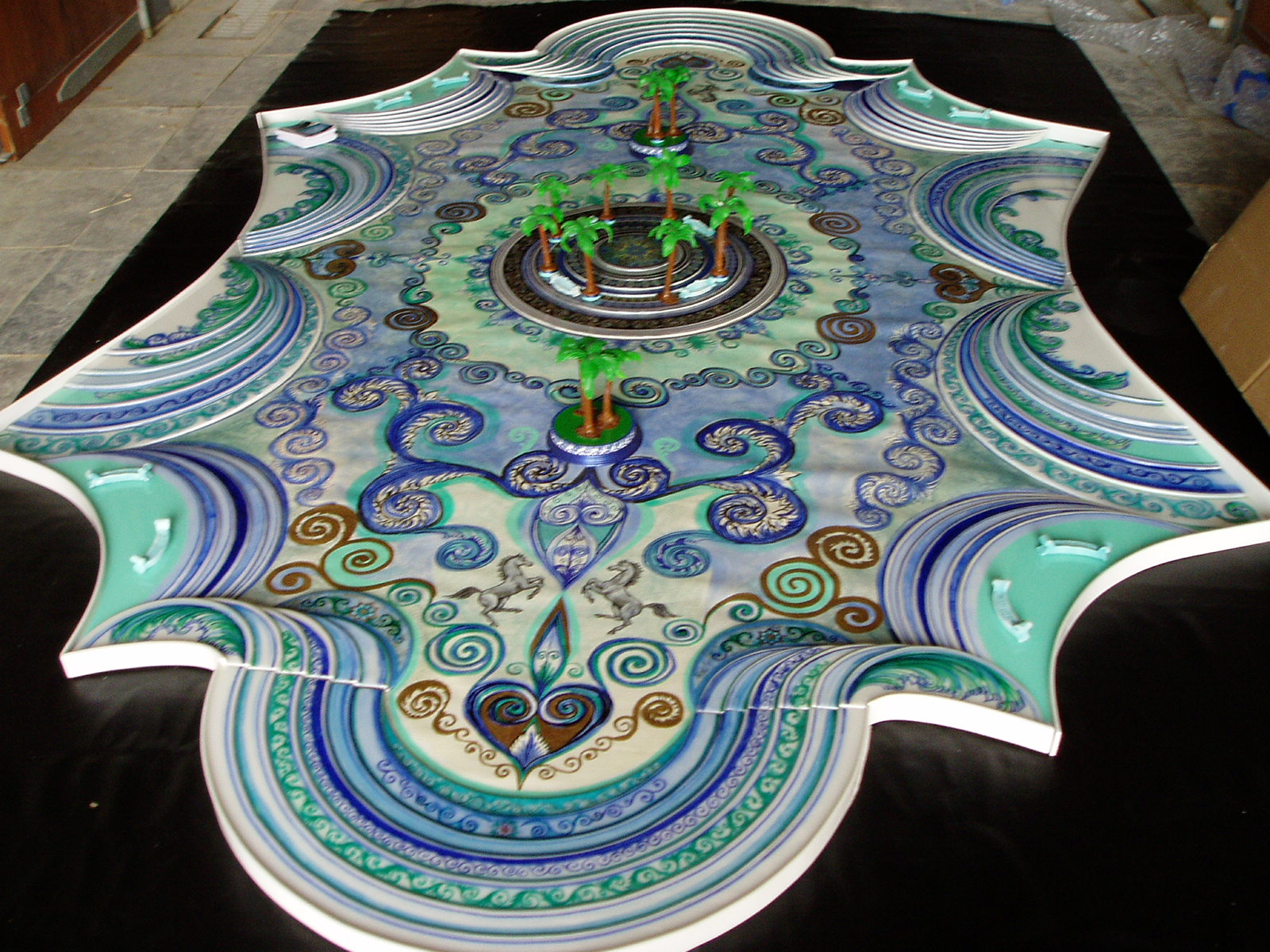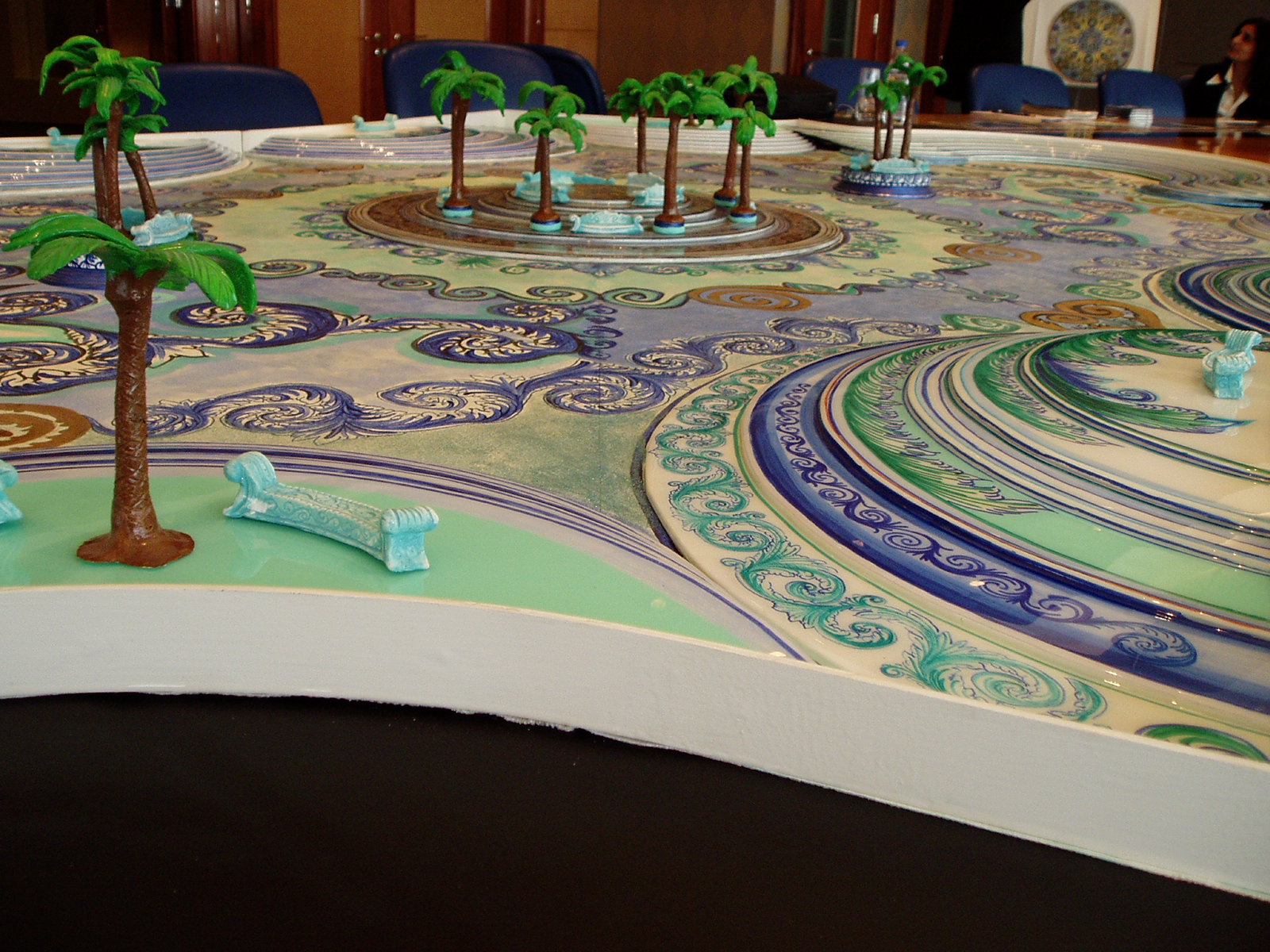 Set to break the Guiness Book of Records for the biggest handpainted pool in the world the fantastic creation is a real eye opener by Italian artist/ceramic pool designer, Sergio Furnari. Having taken nearly five years to complete, the dimensions for the pool are a staggering 1,600 feet (160m2) long and 750 feet (75m2) wide, and the style of the pool will have Sergio's Greek-Romanic contemporary style with a blend of Arabic and Mediterranean style.
The exceptional work of Mr Furnari has been admired for many years including his famous life size sculptures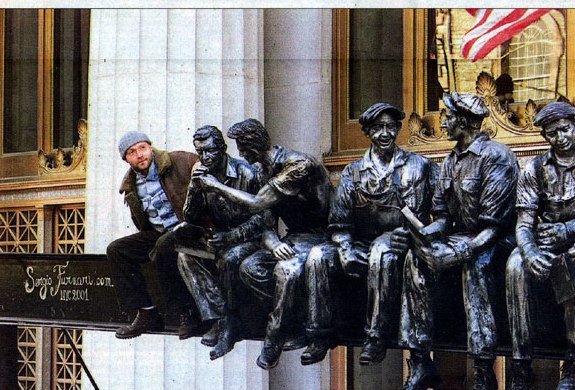 such as the 'Lunchtime on top of the Skyscraper' – a replica of the famous 1932 photograph of the construction workers having lunch during the construction of the Rockerfella Centre in New York. As well as his magnificent pool creations, many smaller sculptures are available, plus commissions on request via the website: www.sergiofurnari.com


ONE OF A KIND

There are some properties that really are one of a kind – not just a pretty house, or a fabulous garden or built with exceptional materials there are a handful of properties which are unique in their own way.

Here are just a few 'one of a kind' to marvel at:
Luberon : This ancient flour mill from the 18th century is located in an exceptional setting just a few minutes from a famous Luberon village. With 360° panaromic views and situated in the middle of vineyards this property is a rare find and will certainly be a 'coup de cœur' for someone looking for that something special. Price: 540,000 euros.

Dordogne: Maybe it is a sign from above but this property is certainly divine in many ways. Situated next to a 12th century church, this presbytery is stunningly beautiful with a really 'spiritual' atmosphere. You see the 12th century church from the property and even if you are not a devout believer, the beauty of the honey coloured stone building is breathtaking.
Next to the church is a very unassuming wooden gate, which you walk through in to the courtyard, then there is a real wow factor, a kind of secret garden effect. You are literally swept away at the atmosphere of peace and tranquility which makes you feel like you're in heaven. There are two wings – the main house which is all fully renovated, wooded parquet floor in one of the salons, plus authenticity such as original fireplaces.

There is also the vaulted terrace which has a bread oven and gets the morning sun. The garden has fruit trees, a vegetable patch, a small pond and room for a pool. There is a second wing that includes a sauna in the basement that is actually in the vaults of the church. And as a nice little unique touch, along with the ownership of the property, you get an immense key to the church. And if all that was not rare enough, one last thing, there is another vast cave, that has the potential to be a roman style indoor pool. Amazing. It is located in a small village called Saint Sulpice D'Excideuil, which is about 40 minutes north of Perigueux in very pretty countryside. The property has very nice views from the main house too as it is an elevated position.
Ref: HH-906884
For more information on either of these two properties or to find your own unique property, please contact info@home-hunts.com