ALL FIRED UP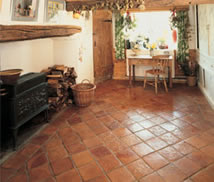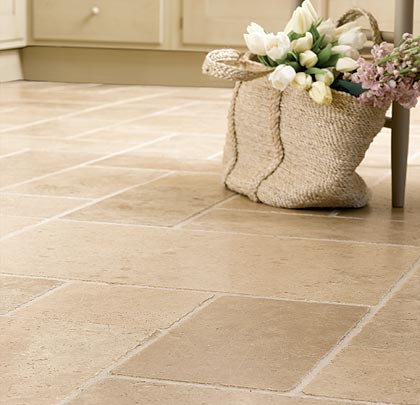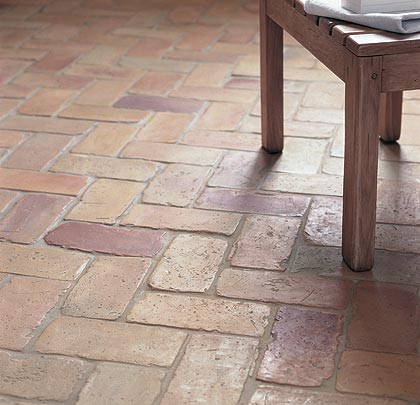 There are some names synonymous with long standing good quality, one such company Fired Earth has been specializing in the UK and throughout Europe since 1984 in floor and wall tiles, paint, bathrooms, kitchen furniture and wood flooring. Since its creation the company have sourced the most beautiful and finest, crafted products from around the world.
Denise Hood joined Fired Earth in their showroom in Hertfordshire, England in 2005, having been an interior designer for 23 years.  "I loved the products; it made selling the concept of Fired Earth much easier. During the time I was in the UK, we had customers who wanted the Fired Earth look in their French homes."  

And so the dream began.  Denise and her family already had the desire to move to France for many years and for them it made perfect sense.  She approached Fired Earth to be the French supplier of their products and Denise is now based in the south of France with her own Fired Earth showroom.
"We wanted to be based near Carcassonne and Limoux, we bought a house in a small village called Roquetaillade about 8 minutes from Limoux. People can come along to our home which is our showroom.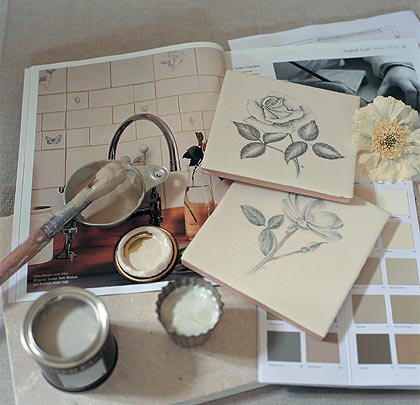 Initially I have chosen a certain colour pallette to inspire and promote and subtle English country look. We stock 22 paint colours, and have sample tiles for customers to choose from; however customers, who know the products, can order anything from the brochure. I also will be able to supply AGA Ranges & Woodburning Stoves, as both companies are linked."

The interest so far has been incredible, with the majority of her clients English, but also from other nationalities throughout the south of France.  In the future Denise hopes to offer a simple postal design service to help people in creating and remodeling their new kitchens and bathrooms.

Good things come to those that wait as they say, particularly in France. For it takes time to create a thing of beauty, a Fired Earth French tile, a process of exquisitely unhurried pace. Simple yet gorgeous, these tiles are the genuine article and almost all are handmade for us in the region of Provence.

(Denise Hood pictured above left at the Fired Earth showroom near Carcassonne)
If you would like more information on the Fired Earth range for your home in France please contact Denise Hood.
Email: denise.hood@orange.fr
Tel : 00 33 (0)6 87 27 65 51 or 00 33 (0)4 68 74 09 51
LANGUISHING IN LANGUEDOC


There are some places in France you just can't get better value for all round excellence.  It's the culture, it's the weather, it's the history, it's the scenery, it's the beaches, food, restaurants and countryside: It's the Languedoc-Roussillon.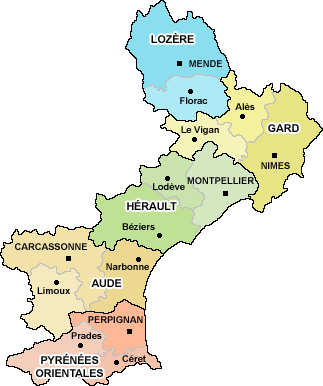 As reported in a recent article by The Independent's  Traveller Guide and a new travel guide by Dana Facaros and Michael Pauls, the Languedoc measures up as one of the most all round regions in France:

"Montpellier is the fastest-growing city in France, thanks to Georges Frêche, long-time mayor (1977-2004) and recently re-elected president of the Languedoc-Roussillon region. Home to a major university and a handsome 18th-century centre, Montpellier boasts the region's best nightlife, shopping, and some great attraction.   Nîmes, the "Rome of France", is a gem, with a perfectly preserved Roman temple, the Maison Carrée and the Arènes – a Roman amphitheatre in better nick than the Colosseum."

In between Nimes and Montpellier in a beautiful village with commerces is this stunning stone built house with south facing aspect, completely renovated. Comprising of a separate kitchen, 7 bedrooms, 3 bathrooms, mixed heating.
There are 3 living areas one with fireplace, a swimming pool, garden shelter, a separate apartment, automatic watering system, outbuildings, utility room, electric gates, a well and this is all on fabulous landscaped grounds. Price: 1,166,000 euros
"Béziers is the quintessential, non-twee Languedoc city. It makes a striking sight, piled under a huge Gothic cathedral that was built after the original burned in the infamous massacre of the Cathars"

This lovely property is located in Languedoc Roussillon, in the greater Béziers area, in a residential area on the outskirts of a village with all amenities and near the sea. The Languedocian type villa is situated on a hill which guarantees a South facing broad open view to the sea across to the Pyrenees.
The pool and an independent heated Jacuzzi with a lovely pool house and the wrought iron pergola gives the property a very charming and relaxing ambiance. Price: 795,000 euros


"Narbonne was Languedoc's most important town into the Middle Ages; its centrepiece is the Gothic Cathedral and a fortified Episcopal Palace. The latter now houses excellent art and archaeology museums".

Great opportunity to buy a property with 2 fully independent stone houses and a seperate studio which could be a good business opportunity. The large garden and two swimming pools have complete privacy.
Located on the outskirts of a village with all amenities within walking distance and only 15 minutes from Narbonne, makes this property ideal for anyone wanting to have a lovely property with potential income.  Price: 920,000 euros


"Perpignan is effectively the last city in France before the Spanish border, and has influences from both countries; the railway station has a monument to local Catalan hero Salvador Dali, who described la gare as "the centre of the universe".

At the heart of the Catalan Pyrenees and its capital Perpignan, on the road to the sea, this recently built villa is on 2 levels and is located in a very quiet area yet less than 2 km from the town centre.
It has four bedrooms (one of which is en-suite and on the ground floor) and a mature, landscaped garden that offers total privacy.  Price: 996,000 euros


"Uzès, is the classy smaller town, with its Pisa-style belltower, fabulous Saturday market, the Tour Fenestrelle, and unique ducal castle."

Country house with 3 levels of living space, Views over the local Countryside and there is the chance to develop further and some renovations needed to complete.
Stone built and has a well, several outbuildings, and an open fireplace. Price: 895,000 euros


"Pézenas, once capital of Languedoc, is full of handsome 17th-century hôtels particuliers and memories of Molière, whose troupe performed here."

This big character stone house from 1771 is located in the Languedoc Roussillon, in a hamlet in the Pezenas area, not far from shops and restaurants. The semi-detached house features a big charming garden with its old trees. This property is actually running 3 chambres d'hôtes.
This stone house was subtly renovated to bring in a warmth and coziness, making it enjoyable to live in. The garden is nicely landscaped and has a lot of charm with its old trees. Price: 636,000 euros.

The main towns throughout the Languedoc like Nimes, Montpellier, Uzes, Beziers, Narbonne and Carcassonne offer some amazing properties.  If you are interested in receiving a selection of properties from across the Languedoc, please contact us on info@home-hunts.com
For more information:
http://www.independent.co.uk/travel/europe/travellers-guide-to-languedocroussillon-1979574.html
Footprint's new guide to Languedoc-Roussillon: www.footprinttravelguides.com
From 12th to 21st Century
Getting the mix between original architecture and materials with modern interior design is a great skill. One admirable example of this can be found in a fully-renovated 12th century town house in the centre of Saint Emilion.
With a perfect blend of 12th century original features and 21st contemporary design and modern comforts, with the honey-coloured sandstone and vibrant modern interior colours, the owner Eric Lopez has done himself proud.
It has taken 12 years in total to complete the restorations, and the property boasts stunning views from the three facades over the town centre and surrounding vineyards with 240m2 total living space on three floors. Ground floor: Entrance Hall, open plan fully fitted kitchen/dining/living space with traditional ' Girondine' stone fireplace, WC and laundry room.
First floor: Three bedrooms, two with ensuite bathrooms. Second floor: A huge space of 80m2 with high ceilings (4.7m in highest part) and exposed beams ready to adapt according to your needs and taste – could be a loft-style master suite, a music or art studio, games room or office with access to the 12th century south-facing terrace with stunning views.
The entire house is very light due to its triple exposition and could easily be adapted to three apartments for renting or would make a wonderful Chambres d'hotes or simply a superb permanent home. Price: 456,000 euros.
The town of St Emilion is situated in the Gironde department of South West France and is the oldest wine-making region of Bordeaux.
http://www.home-hunts.com/index.php?option=com_ocrm_property&task=SingleProperty&propertyid=3630943


PRETTY AS A PICTURE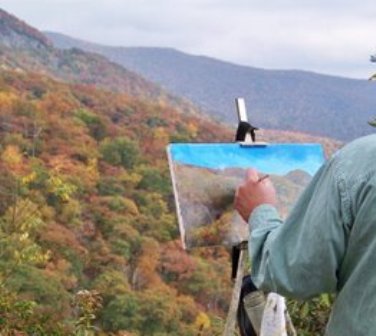 There are many properties which when you look at them, just make you 'think pretty'. It can be a either a combination of stone work, a really attractive surrounding location, authentic features or sweet symmetry which is pleasing on the eye.

The south of France, especially Provence-Alpes-Cote d'Azur region has inspired many famous painters because of its various landscapes, rich colours and spectacular light. Artists such as Van Gogh, Picasso, Chagall, Monet, Renoir, all created 'picture' masterpieces and Cezanne who was born in Aix en Provence painted the Mont Sainte-Victoire over 80 times.

So paintbrush and easels at the ready, here is a small selection of pretty properties from a number of picturesque locations:
Aix en Provence:
On the foothills of the mythic Sainte Victoire mountain, superb 9 hectare wine growing estate, 7.5 ha of which are AOC Côte de Provence 'Sainte Victoire' with a completely renovated stone house.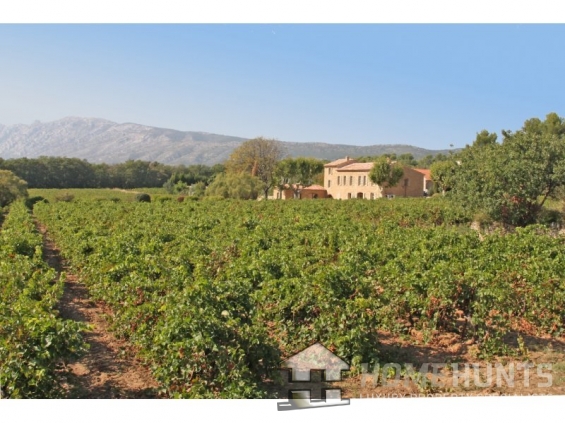 6 spacious bedrooms with bathrooms, large living room, panoramic dining room, swimming pool, guardians 3 room house, 2 large farm buildings of 320 and 250 m2, garden, total peace and quiet, very beautiful panoramic views, plenty of space only 3.5 hours from Paris by TGV. Price: 2,950,000 euros.
http://www.home-hunts.com/index.php?option=com_ocrm_property&task=SingleProperty&propertyid=3522887
Luberon: near Gordes
Set in the Golden triangle of the Luberon this authentic Mas from the 17th and 18th century has been fully restored and is a picture postcard property. The main part of the property offer 300m2 of living space with an interior courtyard and there are outbuildings of 250m2 plus a fully equipped wine storehouse.

The stunning grounds of 6.5 hectares are made of 3.4 hectares of vines, 1.9 hectares of woodlands and 1.24 hectares of gardens. This exceptional property is close to one of the famous perched Luberon villages which lives all year round. Price 1,950,000 euros
http://www.home-hunts.com/index.php?option=com_ocrm_property&task=SingleProperty&propertyid=3651579
Riviera: Tourettes sur Loup
Full of charm and character. Beautiful rooms benefitting from open views onto the surrounding countryside.
To compliment this pretty property there is a little river within the calm and lovely grounds. Price 2,500,000 euros.
http://www.home-hunts.com/index.php?option=com_ocrm_property&task=SingleProperty&propertyid=3330338
South West France: Dordogne
A long standing favourite for Europeans buyers, the green rolling countryside is dotted with really pretty cottages and farmhouse properties, such as this stone property, situated on the outskirts of a hamlet, only 3 kilometers from local amenities.
Magnificently renovated, it offers around 250m2 of living space, a barn, a guest house, a wooden chalet and swimming pool plus 8.8 hectares of land. Price: 560,000 euros.
http://www.home-hunts.com/index.php?option=com_ocrm_property&task=SingleProperty&propertyid=3566794
Marquay – Dordogne
If you want 'wow pretty factor', this property has it all. The approach up to the property is through one of the most picturesque hamlets in the Dordogne of perfectly maintained traditional Perigourdian properties with lauze roofs.
Centred around a courtyard, and consisting of a main house with on the ground floor: fully equipped kitchen, large living area with traditional stone fireplace and other original features, exposed stone walls and exposed beams throughout, wc/cloakroom, large conservatory, and on the first floor: master bedroom with stone fireplace and ensuite bathroom with newly-installed top quality bathroom suite and walk-in shower with Italian tiles, second bedroom, and possibility to create further bedrooms in attic.
There is a separate Guest house with living area downstairs and two bedrooms and bathroom upstairs. Also garage, and two further outbuildings which could be converted in to further living space.
Tasteful decor, quality installations and all the modern comforts combined with the charm of a traditional stone property.
All the roofs are in immaculate condition and were re-done in 2009 which last for a 100 years, new efficient and economic geothermic heating system.
The elevated position with beautiful unspolit views over countryside give you an immediate feeling of relaxation. The property is in the heart of the sought-after Perigord Noir area, quiet but not isolated with a small shop and restaurant in the village just 1km away, and just 12 minutes from stunning Sarlat and all the many attractions of the Dordogne.

This property offers a great turnkey solution as well as offering further opportunities for development for those wanting a project.  Price: 795,000 euros.
http://www.home-hunts.com/index.php?option=com_ocrm_property&task=SingleProperty&propertyid=3688297


Languedoc: Carcassonne
The view from this property looks like an masterpiece oil painting, it is quietly situated, but not isolated, near Carcassonne.
It has 7 bedrooms and a total living area of 400m² with many possibilities to run a gîtes and/or tourist business while having a delightful home as well. A very pretty environment which would also be ideal for anyone with horses. There are three hangars totaling 678m² surface area. Price: 795,000 euros
http://www.home-hunts.com/index.php?option=com_ocrm_property&task=SingleProperty&propertyid=3558927
Paris – Le Vesinet
Within easy reach of the centre of Paris and the British School of Paris, this stunning house of 180m² is splendidly situated by the lake LeVésinet.
Offering a real sensation of being in the countryside. Through the wide bay windows you can appreciate the beautiful panoramic views of the terrace which is in teak and lines the lake. The house is extremley sophisticated equipment throughout. With 3 bedrooms, 3 bathrooms, games room, sauna and jacuzzi. Price: 2,390,000 euros
http://www.home-hunts.com/index.php?option=com_ocrm_property&task=SingleProperty&propertyid=3652311
Provence: Castillion du Gard.
If you are looking for a property with one of the pretties views of the countryside then this comes in first place.
Exceptional 180 degrees view which stretches over the countryside to the famous Pont du Gard, for this beautiful property.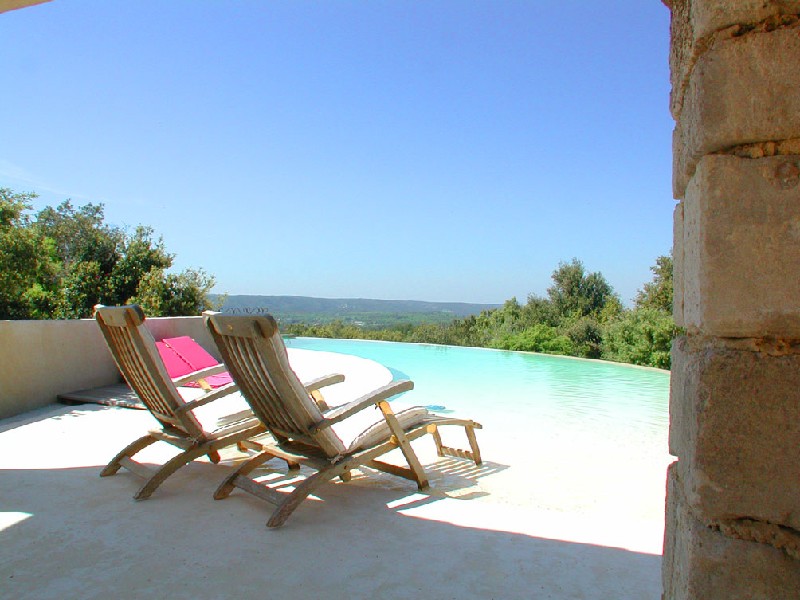 With a full south position, the stone property built in 2008 combines classic authentic stone and a modern contemporary interior. The charming village of Castillon du Gard with shops and restaurants is within walking distance. The spacious house offer 230m2 living space and large open rooms lead onto the terraces and their magnificent views.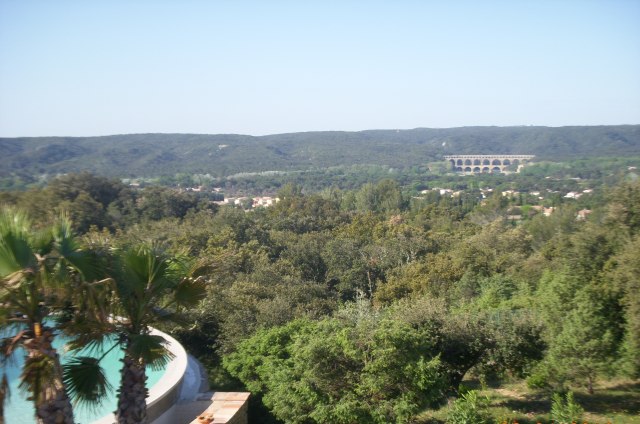 The living area downstairs of approx 90m2 flows from living room, to dining room and stunning kitchen. There are two bedrooms on the ground floor each with ensuite, playroom, office and a playroom plus parental suite on the first floor private terrace which looks onto the gardens and pool. There is also a sauna, garage and car shelter. This is an outstanding property to enjoy. Price: 1,470,000 euros.

http://www.home-hunts.com/index.php?option=com_ocrm_property&task=SingleProperty&propertyid=3663174
Situated in the Haut Vaucluse on the border of the Drôme department is this very pretty property close to the village of Cairanne. The village is surrounded by fabulous Côtes du Rhône vineyards.
This magnificent Mas built in stone offers very high quality materials with fabulous views of the countryside and only 1.5kms to the village.   There is 310m2 living space on a land of 2664m2, large pool area with electric cover.  The interior has been beautifully renovated with 5 bedrooms, and exceptional presentations inside the Mas.  Price: 1,590,000 euros.  Please contact us for more details.
DODGING THE CLOUDS…
What with all the ash cloud floating around and disrupting travel plans like there's no tomorrow, smarter prospective buyers in France are determined not to be beaten.

Much loved France could suddenly come up trumps again. Improved road networks, the ever-expanding European high-speed rail network and more competitive pricing by the ferry companies mean some attractive locations can be reached easily and cheaply.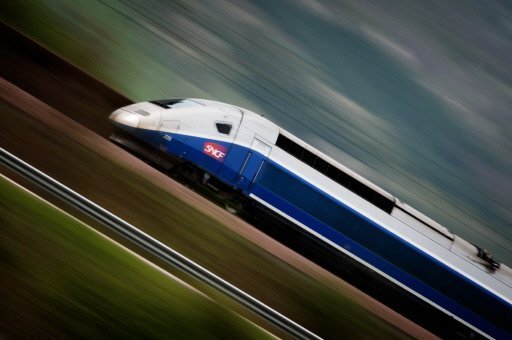 As well as allowing owners to use their second 'maisons' frequently without the hassle of going near an airport, this accessibility can be an important boost to rental demand.
Here are some of the main 'easy to get to' towns bringing you closer to your dream property:

From the ferry to your front door to Bordeaux in the Dordogne takes seven hours. Towns like St Emillion and St Montagnac la Crempse offer beautiful properties: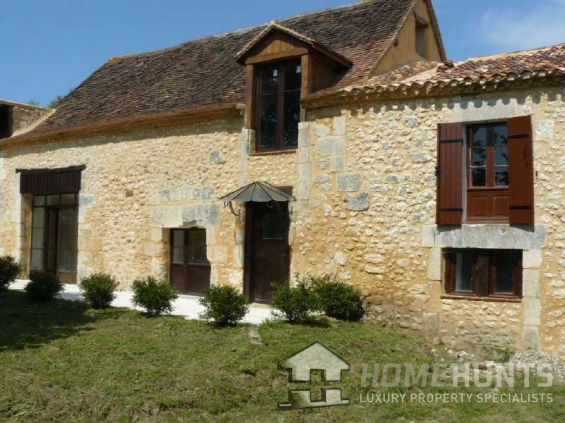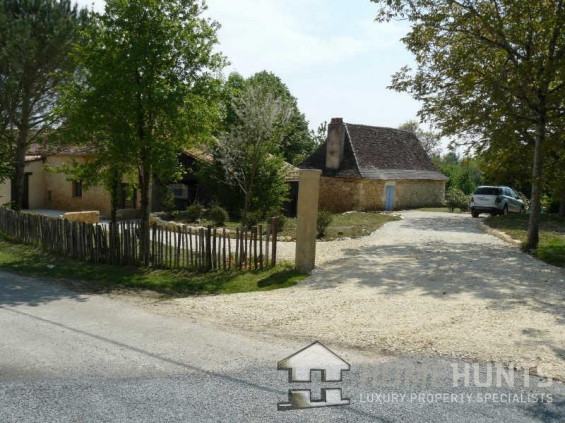 19th century renovated buildings arranged around a courtyard at the heart of the countryside. Price: 593,000 euros.
http://www.home-hunts.com/index.php?option=com_ocrm_property&task=SingleProperty&propertyid=1580097


The newly improved TGV station at Aix en Provence takes about 6 hours 30 minutes from London bringing straight into this cosmopolitan area.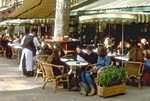 Shuttle buses, navettes, provide easy and direct links to Aix-en-Provence center and to Marseille. There are also other buses, taxis and effortless access to the A8 autoroute.
This country house from the 18th century(below) is surrounded by beautiful greenery and only 10 minutes to the city centre.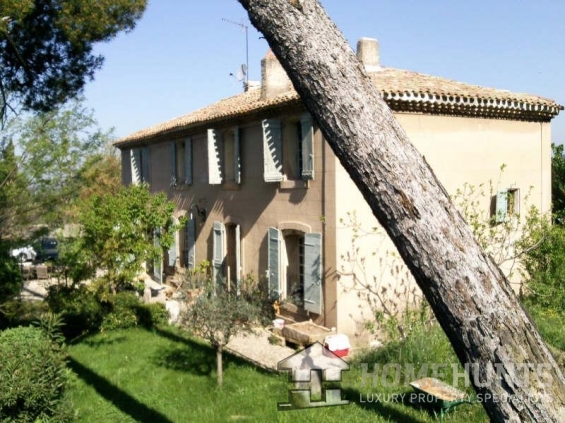 The property has lots charm and character and with some upgrading works would be a wonderful family home.
Price: 880,000 euros.
http://www.home-hunts.com/index.php?option=com_ocrm_property&task=SingleProperty&propertyid=3618841


Provence and Languedoc are still the most favoured destinations for many British buyers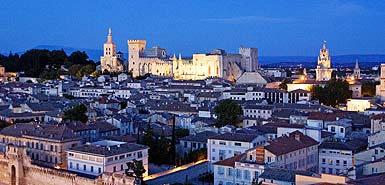 and leaving St Pancreas on the TGV in seven hours you reach Avignon – opening up all sorts of locations.

This stunning property is situated 5 minutes from a charming village with all amenities and 10 minutes from Avignon and its TGV station.
The original Mas dates to 1860 and has been entirely recently renovated to an exceptional standard. There is 400m2 of living space with the possibility to add a further 200m2 if required. The gardens and park are 6000m2 with a lovely enclosed pool area. Price: 1,290,000 euros.
http://www.home-hunts.com/index.php?option=com_ocrm_property&task=SingleProperty&propertyid=3274085


A journey of approximately 8 hours on the direct TGV from Paris to Montpellier, takes you to the Languedoc, loved by many because of its culture and climate, beautiful beaches and charming market towns such as Pézenas.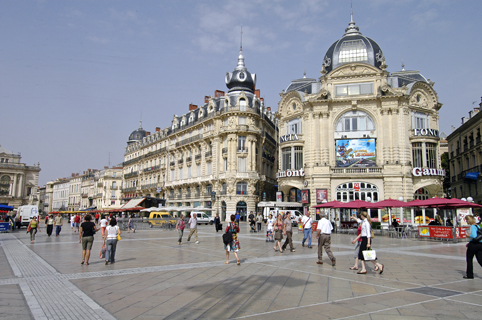 Close to Montpellier centre and the beaches, this character house (below) dates in part from 1850 and offers a modern interior with up to date facilities. Period features like marble floors, stone fireplace and wrought iron handrails have been carefully preserved and restored.
The property is within walking distance to local shops. The property has 295m2 living space, 2470m2 grounds with a tennis court (in need of repair) Price: 1,272,000 euros

http://www.home-hunts.com/index.php?option=com_ocrm_property&task=SingleProperty&propertyid=3533700


From London to the Cote d'azur in 8hrs has to be a great way to reach the beach. For the most stress-free route to St-Raphaël, hop on the Eurostar from London's St Pancreas International and simply change at Paris and travel on to St-Raphaël with the TGV.
For example, you can have breakfast in England and dinner in this South facing villa in St Raphael with lovely sea views and a 2 minute walk to the beach!
This super property has stunning new bathrooms and air conditioning in all of the bedrooms. The style is modern, sunny and fresh. All bedrooms are on the first floor with all of the ground floor being the living and dining area with kitchen and guest WC.
Independent apartment with bedroom, bathroom, living room and open plan kitchen. Pool is 6m x 4.5m and is surrounded by a teak decking with plenty of room for sunbathing. Panoramic sea views and parking for 5 cars.  Price: 1,250,000 euros.
http://www.home-hunts.com/index.php?option=com_ocrm_property&task=SingleProperty&propertyid=3405966
So take a deep breath, relax and enjoy the ride – your dream home is just a fast train ride away.



EURO MORTGAGES ARE ON THE INCREASE
The last few months have seen a definite rise in the number of people looking to buy property in France with new enquiries for mortgages more than doubling in May compared with April.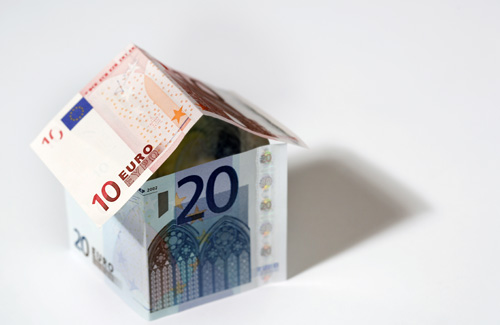 France is predominantly appealing to UK investors at the moment because of the weakening Euro and the availability and competitiveness of the range of mortgages being offered by French banks to attract foreign investors.
French Independent Financial Group, Spectrum IFA, says it has seen a definite push in the number of enquiries by UK investors looking to buy properties in France and May 2010 was its busiest month for new enquiries in the past year.
Interest from UK buyers has grown considerably since the start of the year and new enquiries from British buyers looking to purchase in France were up by nearly 70% in the first quarter of 2010 compared to the last quarter of 2009.
Property prices in France have bounced back over the past 12 months; meaning that foreign investors are starting to feel more confident about re-entering the market. This increased confidence is also reflected in the number of enquiries that HOMEHUNTS received during February and March this year that progressed into accepted offers with buyers making successful mortgage applications.
Tim Swannie, Director of HOMEHUNTS said: "The French property market is relatively stable when compared to many other countries and although we saw a dip in enquiries during 2009, we have had a large number of sales to overseas buyers since the beginning of the year. The European Central Bank rate is likely to remain low for some time yet. There are also more competition mortgage products coming onto the market, as French banks look to attract foreign investors," he explained.
"Also, with concerns over the UK Government's proposal to hike Capital Gains Tax on second homes, we are predicting that more UK investors, who are planning to realize their gains in the domestic buy to let market, will turn to the French property market as an attractive and safe long term investment option" he added.