NEW YEAR – GOOD NEWS FOR FRENCH PROPERTY



Although the global economic downturn has made the last 18 months hard for the real estate industry, France has benefitted from not having an overpriced market and a system that is more cautious and less gung-ho in terms of lending.

Areas such as Aquitaine and Languedoc Roussillon have ridden out the recession well with house prices down just 0.3% and 0.2% respectively.  Alistair Lockhart, Sales and Marketing Manager at The French Property Agents (FPA) is also confident about the region. 'We feel that the Dordogne will also make a comeback in 2010'.

According to recent reports well located houses in good repair, with pools, especially those along the coast on either side of Marseille will do well in 2010.

"Marseille and its 'environs' have become much more popular recently, especially for investors" said Francois-Xavier de Vial, Marseille based Director of Homehunts.


The provence coastline and Marseille is his top tip for 2010. 'Marseille will see much regeneration work in the next few years, especially round the harbour area, this is definitely an area for the buyer, particularly the coastline to the west along to places like Cassis," he added.

The FNAIM predicts the market to continue stabilising in the coming months, as do other official property bodies such as Notaires de France.  The optimism stems from the fact that property prices are now at a more reasonable level of affordability, which most estate agents agree was a much needed price readjustment and envisioned would happen in 2009. Few believe that the price falls will continue during 2010, with many foreseeing a period of stabilisation. Early 2010 could be an optimum time to buy with agents advising British buyers that buying in the current market – if indeed prices have bottomed out – should more than compensate for the weak pound.

As for picking up a bargain in 2010, the general opinion has been that most properties have already had their asking prices reduced and new vendors are likely to price their property accurately so there may be less opportunity to negotiate. Nevertheless, French property in 2010 is likely to be the most affordable for many years.

In 2010 the government and banks can play a major role in restoring buyers' confidence; this has already started as a result of greater lending from banks and an emergence from the recession in France, but tax reliefs, rebates and other government incentives could further heal the confidence of potential buyers, which is certainly needed to initiate a full market recovery.
*Predictions from Notaires de France's October 2009 report and the FNAIM's November 2009 letter/source Property wire.
HIGH FLYERS

Irish airline Ryanair has revealed that its passenger numbers jumped 13 percent last year to 65.3 million, placing the low-cost flight company on track to overtake Air France-KLM, Europe's biggest carrier.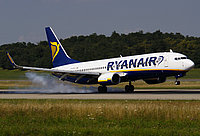 Ryanair also said in a statement that the number of passengers rose 12 percent to 4.9 million in December 2009, compared with the same month of the previous year.
"As our December traffic shows, Ryanair is growing strongly and remains on course to carry over 66 million passengers in the current fiscal year," said Chief Executive Michael O'Leary.
Ryanair currently operates to over 10 aiports in southern France including: Nice, Toulon, Marseille, Carcassonne, Perpignan, Montpellier, Nimes, Beziers, Bergerac, Biarittz, Bordeaux and Pau.


FRANCE BOOSTS BENEFITS FOR FOREIGNERS WORKING IN FRANCE
Changes to rules concerning foreigners coming to work in France have further enhanced their favourable tax status and broadened the scope of those who are eligible – provided they have not been French tax residents in the five years preceding their new appointment.

Under the old regime, the tax authorities allowed certain categories of employees and officers temporarily assigned to work in France to be exempt from tax, for a maximum period totaling six years.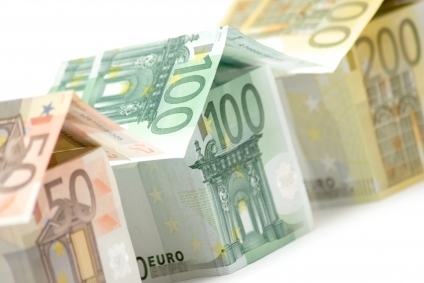 Under the new regime, more people benefit as it now includes those who are recruited directly from abroad to any company established in France (not just internal mobility within international groups as before). Those who are eligible now have a choice between either:
1. a total exemption of the "impatriation" bonus, or 2. a lump sum exemption of 30% of their salary. In addition, all benefit from a total exemption (not 20% as before) of their "expatriation" bonus, provided the activity (travel, etc) is directly and exclusively in the interests of their employer/host entity in France.   These latest provisions apply (retroactively) to those who relocated on or after1 January 2008, and apply for a maximum duration of six years.

French wealth tax: those who have not been French tax residents in the five previous tax years will also be exempt from wealth tax on their non-French assets up to the 31 December following the fifth anniversary of their arrival in France.
For more information on any tax issue in France please email us and we will be happy to assist: info@home-hunts.com



7TH HEAVEN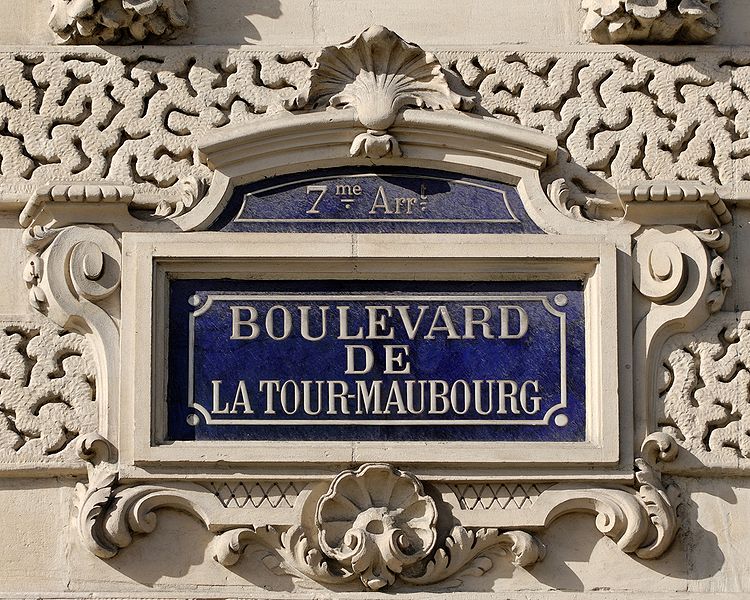 It's true that the 7th arrondissement is considered one of Paris' most elegant residential areas. Luxurious townhouses, government ministries and embassies abound – setting up home in this area is one step closer to heaven.

And it is also one of the richest neighborhoods for certain other luxuries in life like art and antiques.   Strolling around rue de Beaune or rue de Verneuil is like taking a walk through a French history book. The multitude of highly competent antique shops and galleries display century's worth of artistic tradition and heritage.

The best time to discover the 7th is  during the week because if you decide to go gallery browsing on a Saturday strangly enough a good many of the shops will be closed. If you are looking for great shopping in Paris, it doesn't get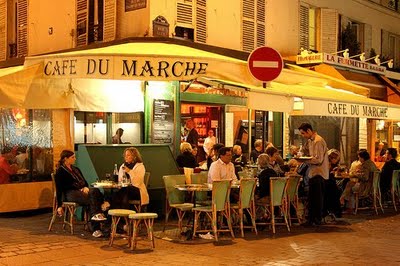 much better than the 7th.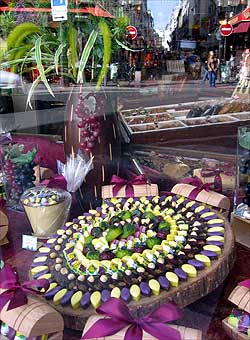 From the very upscale department store, Le Bon Marché on the rue de Sèvres to the irresistible home furnishings shops along rue du Bac not to mention the antique shops and art galleries behind Boulevard Saint Germain.
The best that Paris has to offer is at your fingertips. The exquisite salon du thé at the Musée d'Orsay has a fabulous view overlooking central Paris, plus the Art Nouveau furniture collection downstairs.
Since the 7th arrondissement is so elegant and wealthy, it is only fitting that many of Paris' best residences and restaurants are found here.  Le Voltaire on the Quai Voltaire has been owned by the same family since the 1930's and a recent opening of Café Constant by Christian Constant of nearby "Violon d'Ingrès" fame has also taken the area by storm. (139, rue Saint Dominique)
The restaurant/cafe L'Esplanade at the corner of rue de Grenelle and rue Fabert around 7pm  in the evening is a fabulous place to watch the sun set over Les Invalides, you definitely feel like you are on top of the world.

For property in the 7th Arrondissement, the area is made up of four residential quartiers.  It is located at the south bank of the Seine River and shares borders with the 15th arrondissement in the south, the 16th, 8th and 1st in the north, and the 6th arrondissement in the east.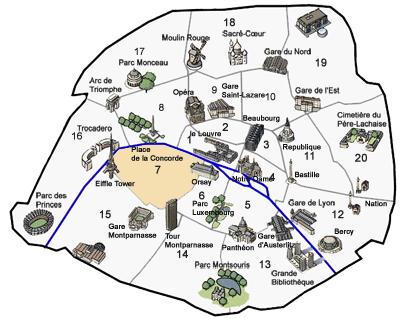 Quartier Saint-Thomas d'Aquin: a very aristocratic area which is home to many famous people. The quarter is also the one which houses more old prestigious hotels, nowadays transformed into Universities, private schools or offices.

Quartier des Invalides: this quarter was named after the famous monument Hotel des Invalides. The Palais Bourbon, the Chamber of Deputies, is also to be found in this quarter.

Quartier de l'Ecole-Militaire: this part is rather "cold" area in comparison which houses more administrative buildings than residential ones. A large part of the area is covered by the Military School, after which it was named. The quarter also displays some nice houses of Louis XIV, Louis XV and Louis XVI architectural style.

Quartier du Gros-Caillou: this quarter is much livelier as it houses the Eiffel Tower. Before 1860 the area was a suburb with the same name. The area developed a lot thanks to the Universal Exposition and the construction of the Eiffel Tower. The 7th arrondissement is the second most expensive in Paris, after the 6th (its neighbour)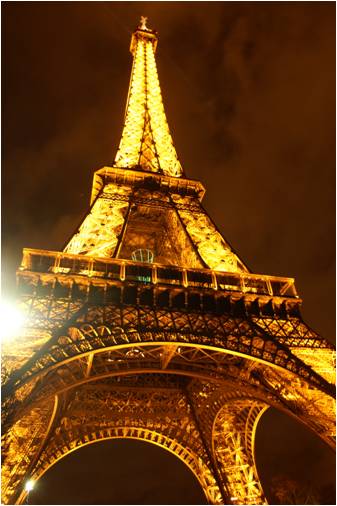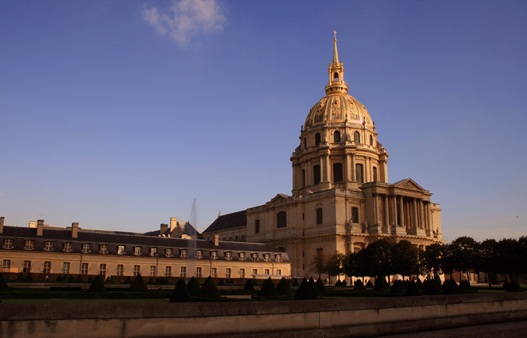 The 7th arrondissement includes two locations with breathtaking views: top floor apartment residents along the Eiffel Tower "Champs de Mars" and "Esplanade" where residents enjoy the nearness of the golden Invalides dome and the stylish Alexandre III Bridge over the Seine.

Undoubtedly the most expensive quarter is Saint Thomas d'Aquin which is a very aristocratic area. Some narrow lanes in the vicinity of the "Champ de Mars", for example avenues "Charles Floquet" and "Elisée Reclus", are particularly highly sought after by people seeking a quiet and green neighbourhood.


Triplex property for sale – Champs de Mars: triplex of 480 m2 on the champ de Mars with a private garden of 200 m2 just in front of the Eiffel tower.  This exceptional residence offers 9 rooms including 5 bedrooms with their own bathroom and garage parking for 7 cars.  Price on request.
(above)   Privileged address, brightness, peaceful are the keywords for this charming luminous apartment of 102m² located at the 3rd floor of an old stone sized building. Excellent condition: entrance gallery, double lounge, US kitchen, two bedrooms (possible for 3) bathroom with window, numerous built-in cupboards. Possibility to purchase a parking space close to the apartment.  Price. 1,130,000 euros.



PLACE VAUBAN (FACING DOME DES INVALIDES) Superb 3 BEDROOMED apartment (below) very large reception ( 100m²) kitchen with breakfast room, 3 bedrooms , 2 bathrooms , shower , parking place. Price: 3,200,000 euros
Because of its prestigious address and the confidential wishes of owners, many properties are not advertised, however we have a number of stunning properties available in this area so if you are looking for this, or any other district of Paris, please email us and we will be happy to discuss your search.  info@home-hunts.com
Photo credits:
Boulevard de Tour Maubourg © Marie-Lan Nguyen / Wikimedia Commons
www.lameredefamille.com, eiffelparis.com, www.parisperfect.com
IN AT THE DEEP END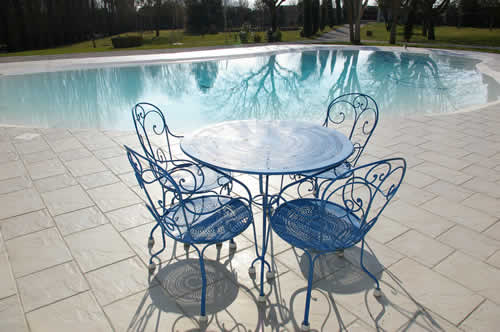 Pools are like people – they come in all shapes and sizes.  Properties in the south of France are definitely increased in value when there is a pool, because of the climate and the way of life, they are almost a necessity.  For children especially there is nothing nicer than diving in and spending much time jumping in and out of the water to cool off.

If you decide to buy a property that doesn't already have a pool, or would consider changing the existing pool then the cost of installing a pool varies considerably and depends upon some fairly fundamental factors that need to be decided at the outset.
Firstly, you need to decide whether your pool will be above ground or in the ground.
Above ground pools (hors sols) are available as kits from DIY stores and larger supermarkets in France and are becoming increasingly popular.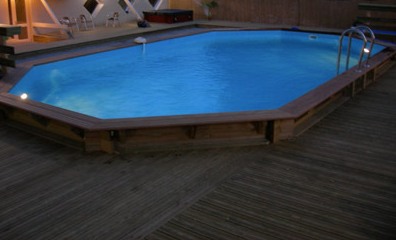 They're not subject to any form of planning permission because they're classified as temporary structures, they don't incur tax and they're not subject to the new safety regulations (although, if you have children, safety will still be your priority).

They're quick and cheap to install because there's no digging necessary, no concrete to pour and the plumbing and electrical connections are very straightforward. An above-ground pool, however, is not as aesthetically attractive or durable as an in-ground pool, since they are so easy to install, they have no investment value.  Some are however dug part in the ground which makes them more practical and attractive.

For the true lifestyle experience of a pool, you need an in-ground swimming pool. An in-ground pool is still the right choice for anyone who thinks of a pool as more than a means to cool off.
Whilst in-ground pools are subject to some regulations, at the time of writing, the requirement is for a pool less than 10×5, the lesser declaration de travaux and not the full-blown permis de construire. The form that you will need is available from your local town hall. The approval can take anything from a couple of weeks to a few months, so allow plenty of time. You can start some of the preparation work whilst awaiting approval but don't start serious work in case they ask you to alter the location of the pool.
The second important decision is whether you intend to do the work yourself or pay a local contractor. If you're fit, strong, and used to carrying out large DIY projects and you have the time, doing the installation yourself will save a huge amount of money. However, if you're concerned about the scale of the project or want it to be completed within weeks rather than months, then go for a prêt à plonger installation. If you decide to go it alone, there are parts of the project for which you'll need professional help, such as the terrassement (excavation) and a truck load of beton (concrete) when you're ready to create the floor of your pool.

The fibreglass shell pools are often seen displayed on the outskirts of towns propped up against buildings. They look impressive and there's an attraction to the idea of not having to create walls or a floor for your pool and not having to fit a liner. However, there's a limit to how big these shells can be manufactured and compared to kits, they're quite expensive.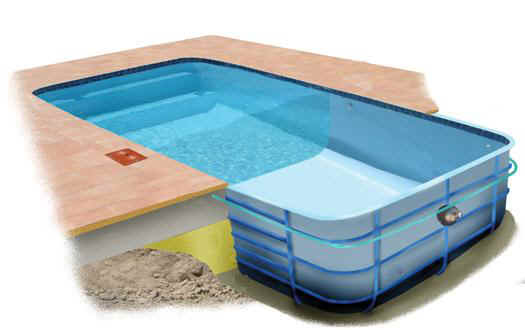 The most popular choice is the kit. The wall panels are usually made from stainless steel or aluminium, but increasingly in composites. One of the latest developments is walls that you build with hollow high-density polystyrene blocks – once you've got it the way you want it, you fill the cavity with concrete.
If you're going to build your own in-ground pool, going for a kit provides a good compromise between ease of construction and price.
Anyone who has an in-ground pool will have to consider a suitable safety option.  The most expensive by far is the shelter, or abris, which usually looks a bit like a telescopic greenhouse, which most people rule out on grounds of price and aesthetic appeal.
At the other end of the scale is the alarm – they cost just a few hundred euros, but are sometimes very sensitive because of false alarms every time a twig falls in the pool.
A cover (those electric roller cover) is possibly the most effective device from a safety perspective and negates the need for winter cover (which you would need anyway), but does take a few minutes to open and close each time you leave poolside. A cover for a standard 10m x 5m pool will cost about €1,200 to €1,500.
The most popular solution is the barrier as it's the easiest to use and relatively effective. The fences are quite expensive – you should allow about €80 per metre of fence, which doesn't sound too bad until you work out how many metres you need and do the sums.
So what are the approximate costs:
Pool Kit (including security cover): €8,500
Electrolyser €500
Excavation €750
Coping slabs €750
Concrete €500
Tools, bricks, sundries and water €1,000
Total Cost: €12,000
Value Added: €45,000 to €50,000 approx
The going rate for contractors to do the job for you is between €25,000 and €30,000 for a similar sized installation so, even if you go this route, you could still almost double your money.

From a lifestyle aspect too, the pool is a great asset. The summers here are long and hot and without the pool to cool off, it would be impossible to stay outside through the afternoons.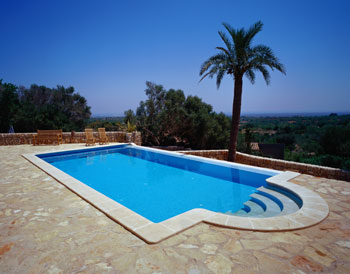 Quite correctly, the French government responded by introducing a set of regulations that came into force for new swimming pools from 2004 and applied to all swimming pools by the start of 2006. There was a considerable amount of confusion over the precise details of the regulations (which were published once, then revised and then revised again) and the effective dates. Now, however, the regulations are clear and are in effect for all outdoor, in-ground pools (they do not apply to indoor or above-ground pools).
The law states that you must comply with one or more of the following 4 standards before you fill your pool with water:
■NF P90-306 A Safety Barrier (Fence)
■NF P90-307 An Alarm
■NF P90-308 A Safety Cover
■NF P90-309 A Shelter
Whichever one you choose, you have to make sure that the device complies with the standard, which usually means that it displays the NF number. You are also required to ensure that the device is functional, correctly fitted and used appropriately. The penalty if you are discovered to have a non-complying pool is €45,000!

In terms of the value it adds to your house, a pool is the best possible feature to introduce – selling your property later will be far easier if the pool is there. House hunting is most popular in early spring, so with the thoughts of the coming summer, a house with a pool is an attractive proposition. A 10m by 5m in-ground pool, if it's nicely finished with an adjacent terrace will add approximately between €45,000 and €50,000 to a property.


FRANCE VOTED BEST PLACE TO LIVE FOR 5TH YEAR RUNNING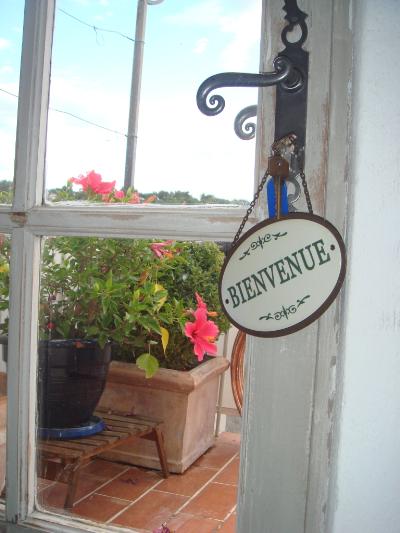 For the fifth consecutive year, France has been selected the best place in the world to live by International Living magazine, a US-based lifestyle magazine for retirees wishing to travel or live abroad.
The magazine, which has been conducting the survey for 30 years, rhapsodized about France on its website: "Its tiresome bureaucracy and high taxes are outweighed by an unsurpassable quality of life, including the world's best healthcare."

The magazine declared, "You don't need number-crunchers to tell you its bon vivant lifestyle is special."
International Living based its ranking on a point system, with each of the 194 nations being graded based on nine categories: Cost of Living, Culture and Leisure, Economy, Environment, Freedom, Health, Infrastructure, Safety and Risk, and Climate.

The US came in at number seven (down from third place in 2009's rankings, which, according to the magazine's editors, was due to increased hardships in the US following the financial crisis), and the UK came in at 25th.
www.internationalliving.com