MOROCCO INVESTORS STRIKE LUCKY
A new website aimed at bolstering tourist numbers has been launched by the Moroccan tourist board.
Moroccotherapy.com is a site concentrating on last-minute deals and enticing visitors.  The site has seen a substantial increase in tourists visiting the site, which in turn could be beneficial to those looking to buy investment property in Morocco.   Senior partner with the International Law Partnership John Howell told the Press and Journal last month that the growth of the holiday trade provides a good reason to invest in Moroccan property.
Legendary rock band U2 recently finished recording in Morocco, where they wrote much of their new album "No Line on the Horizon".   Having shot the video to "Magnificent" in a traditional Riad, it appears that Morocco holds its place as one of the number one investment destinations for savvy investors.
For sale at 900,000 euros this superb investment project is located on twelve kilometres from Marrakesh.   It consists of four villas and a magnificient view of the Atlas mountains. The entrance to the complex is through a beautiful driveway with olive trees on both sides.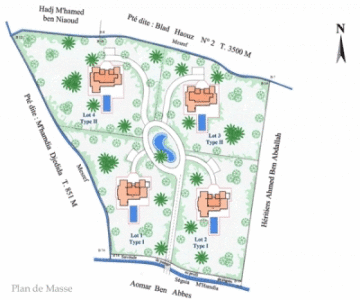 If you are looking for an excellent investment in the centre of Marrakech this magnificent residential riad (below) in the heart of the médina, is near the Bahia palace. On three levels with over 450 m² liveable space it is classified as historical building (with fresco). The property offers 4 bedrooms, lounge, offices, patio, terraces with jacuzzi. Three minutes walking distance from the parking. Price 1,365,000
THE GREEN GREEN GRASSE
Grasse has been a perfume town ever since the 17th century, and today as the world's perfume capital, its reputation speaks for itself.




Even though this village may only stretch to 4.5 hectares, its production of perfumes and food aromas represents two thirds of the entire amount produced in France.  Grasse employs 2,700 people who generate a staggering 600 million euros per year.
Quite a sweet smell of success for this beautiful village,  with its charming fountains, picturesque squares, welcoming café terraces, vaulted passageways and freshly painted red and yellow ochre housefronts.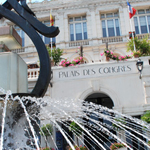 But as well as the enchanting village the surrounding region is a remarkable destination, featuring green hills, covered with olive trees, rolling all the way down to the sea.  The locals still speak the language of their ancestors and the residents of Grasse and the Pays de Grasse are friendly, warm and extremely welcoming.   Taking place from the 7th to 9th August is the Fete du Jasmin, a gorgeous feast for the eyes and nose with many jasmine- decorated wagons, street parades and processions.

Situated just south of Grasse is this beautiful Bastide dating from the early 1800s which has been renovated in great style.  In a dominant position and very calm environment the property has a park of 1.6 ha covered in ancient olive trees and various fruit trees, a heated pool and an old stone well.  Price: 2,650,000 euros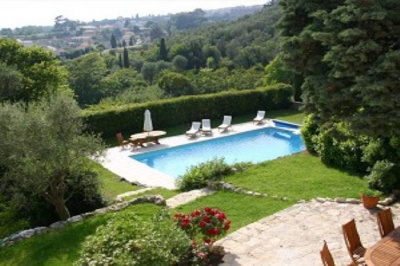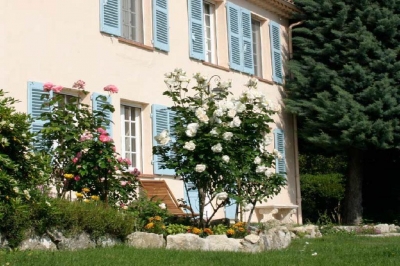 For those buyers looking to buy land in the Grasse area, this stunning plot of 15560 m² has a superb panoramic view plus approximately 50 Olive trees and a building permission for 250 m².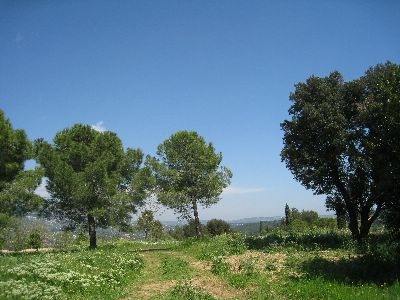 This exceptional luxury estate offers panoramic country and sea views and its green grounds have been landscaped by the famous Jean Mus. It offers luxurious comfort, security and high quality finishings, vast reception rooms, outbuildings and a caretaker's house. Extra building rights and possible land plot separation.
LIVING NEXT TO THE STARS
As property owners and visitors continue to soak up the irresistible 300 days of sunshine a year as well as the fabulous selection of boutiques, restaurants and beaches along the Riviera, it's no wonder that so many celebrities call the cote d'azur home.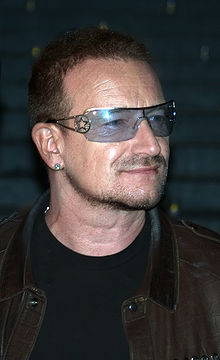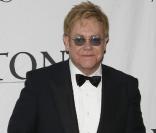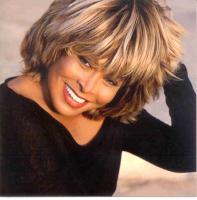 Mont Boron is known as the "Hollywood" of Nice. Home to the rich and famous, these picturesque hills are full of homes owned by a multitude of stars, including Elton John – whose house can be seen from all over Nice. Most of Nice's and some of the worlds most prestige businessmen are residents of Mont Boron. Among the elegant homes overlooking the sea there is the striking "Chateau de l'Anglais", which is Oriental inspired and hosts a pink fascade. Elton John's stunning residence commands a fabulous view from the breathtaking Mont Boron behind the hills of Nice.
In the heart of Mont Boron in a high standing residence with house caretaker, a park, a swimming pool, unique 275 m² apartment with more than 20 meters long terrace. 100m² reception, 5 bedrooms en suite, service room, garage, 4 parkings, 4 cellars. Price 4,987,500 euros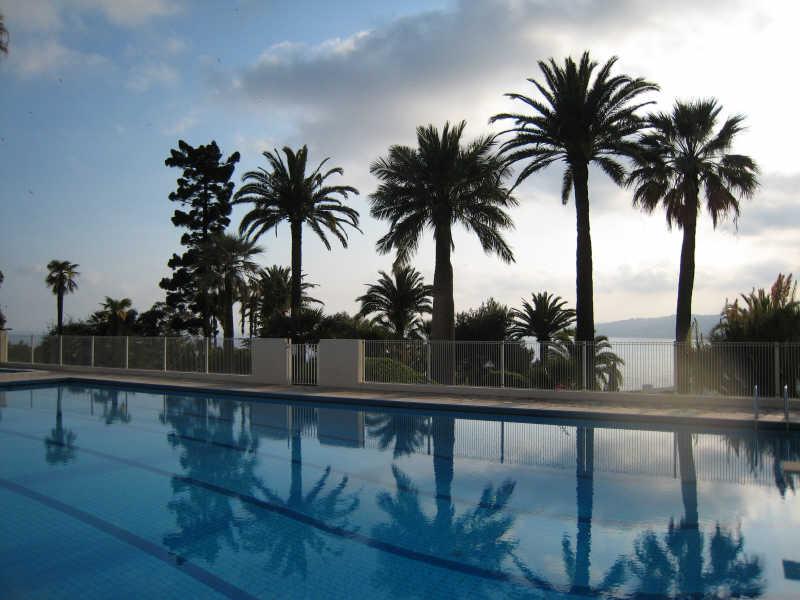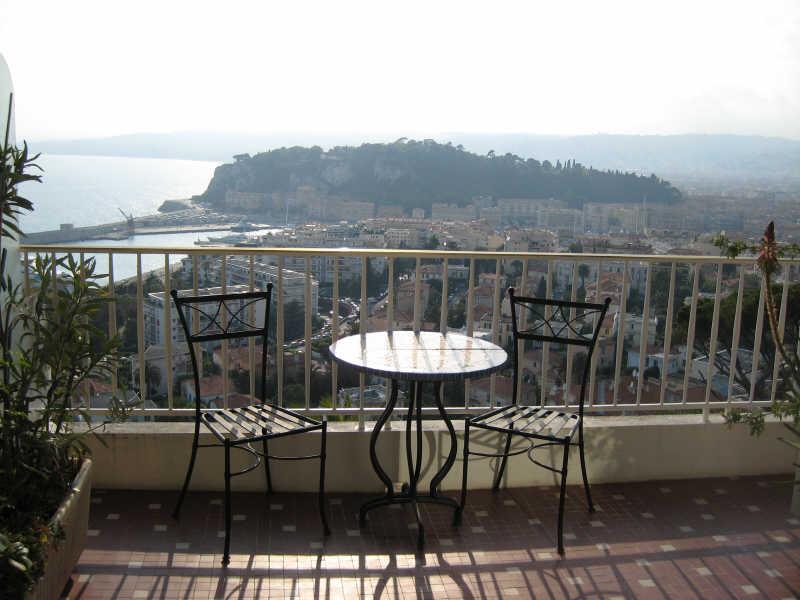 The'Pirates of the Caribbean' actor, Johnny Depp and his long-term partner Vanessa Paradis own a multi-million euro villa in the village of Plan-de-la-Tour.  Plan de la Tour is a little village surrounded by forests of pines and oaks, a wonderful spot for exploring the Var countryside.
This pretty home (below)  1km from the village set in landscaped gardens of 2400m² and offers good space. Price: 675,000 euros.
As the world's leading Formula One drivers all flock to Monaco, some of the most legendary rock stars reside on the eastern side of the Riviera. U2's frontman Bono owns a property on the beachfront in Eze-sur-mer with fellow band member 'The Edge' living close by.
This luxurious property is situated in the exclusive bay of Eze sur Mer, close to Cap Ferrat, only 5 minutes walk to the beach and its adjacent port of Silva Maris and 10-15 minutes drive to Monaco. Price: 4,400,000 euros.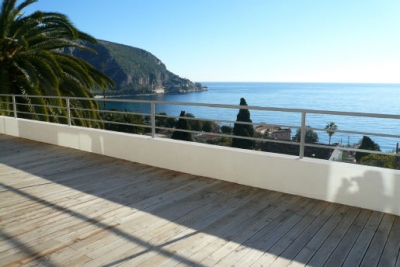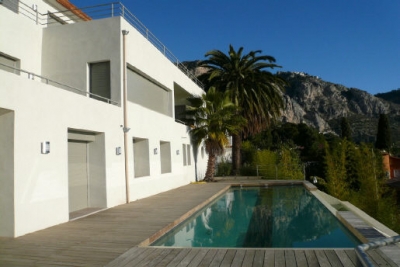 The view at breakfast time doesn't get much better than this from an incredible duplex penthouse apartment located on the waterfront in Eze sur Mer. This property has two underground garages as well as possibility of a mooring in the small port in front of the building. Sandy beaches can be directly accessed from the building. Price: 3,200,000 euros.
Just a bit further down the coast, timeless Tina Turner calls the presigious gated community of Mont Vinaigrier's Le Castellet her home.   The 69-year-old singer tries to visit her French hideaway in Villefranche-sur-Mer at least one weekend a month.  Situated in the Villefranche, Vinaigrier on the residential heights in a quiet and green environment is this astonishing contemporary villa in perfect state with a fantastic sea view on the Cap de Nice and Cap Ferrat. Price: 2,950,000 euros.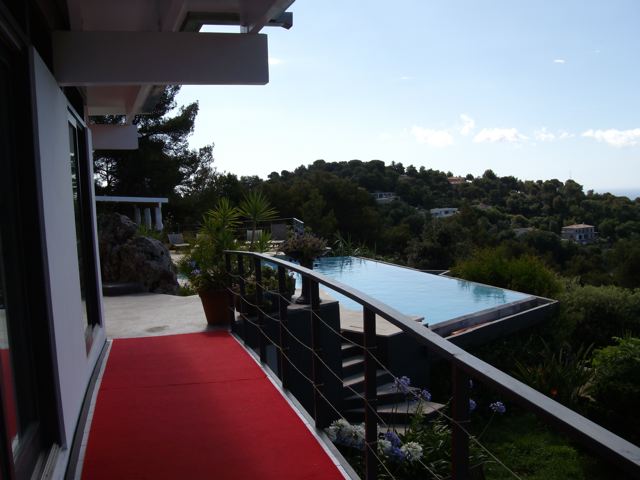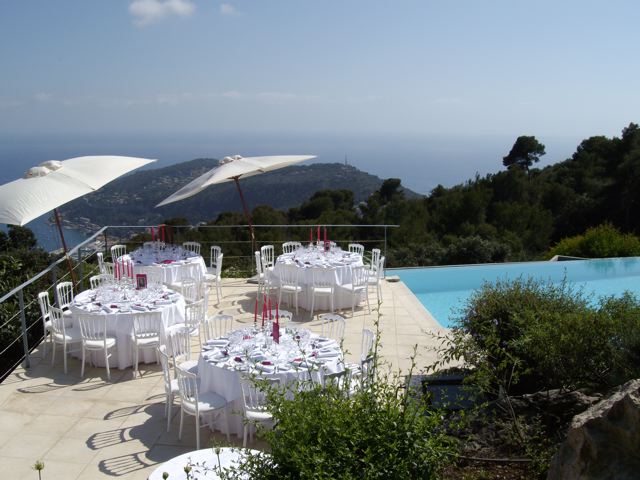 So wherever you lay your hat, remember to make sure you have good neighbours.



THE TEXT BEST THING
New EU price-capping regulations for mobile phone users came into force on the 1 July, reducing roaming charges for the British using their mobile phones in France by up to 60%.



According to statistics people from GB sent more than 380,000 text messages between April and September 2008 whilst traveling within the European Union, at an average cost of 27p. The price cap will limit the price of text messages to just 10p.  The independent regulator Ofcom offered the following advice:

1. Enable your mobile phone: Check with your mobile provider that your phone has been enabled to use abroad. Operators are obliged to provide this information to customers.
2. Check your handset: Check with your mobile provider that your handset will work in the country you are travelling to.
3. Check the prices before you leave: Contact your mobile provider to check your tariff before you travel to help avoid unexpectedly high bills.
4. Ensure you are getting the best deal: Check international packages offered by operators before you travel to ensure you are getting the best deal.
www.ofcom.org.uk



THE KING OF THE CASTLE
The Dordogne is a region of South West France between the Loire valley and the High Pyrénées named after the great river that runs through it.

Known locally as the Perigord, there is a rich diversity of towns and villages in the Dordogne with splendid high 'perched villages' and bastide towns such as Domme, delightful riverside villages such as Limeuil and cultural centres such as Sarlat.
But there is currently serious interest in the number of Chateaux available for sale and you don't have to be as rich as a king to be able to afford one.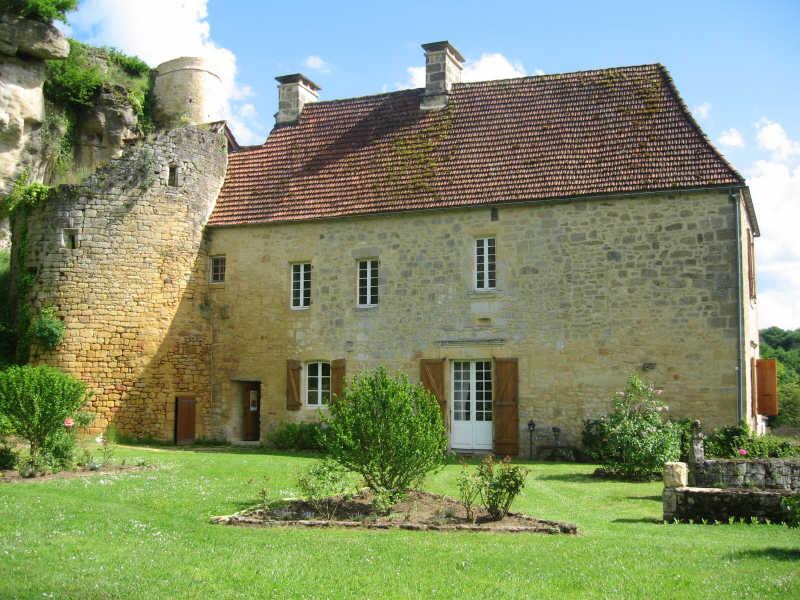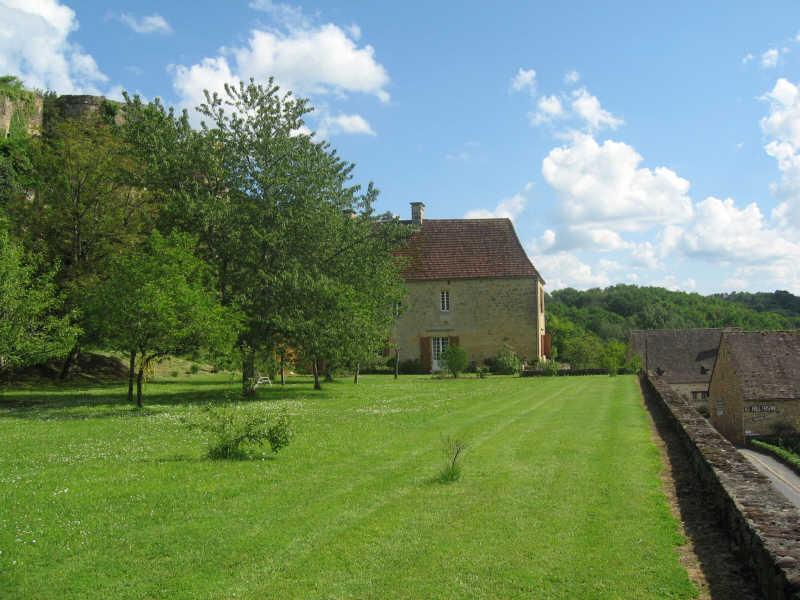 One particularly imposing country chateau(above) surrounded by 5424m² of land with an unspoilt panoramic view is available for sale at Price: 844,000 euros.

This regal Chateau in the Dordogne (below) stands in 15 hectares of wooded grounds and has several outbuildings. Price: 1,320,000 euros
Needing renovations to be completed, (below) once finished this 18th Century Chateau, set back in a beautiful small valley to the North of Bergerac could be fit for a king. It offers approx 600m2 of living space, two outbuildings of 200m2 and 300m2 and stands in grounds of 12 hectares with long private driveway, pond and spring. Price: 1,284,000 euros.
With far reaching views over the surrounding countryside, this beautifully restored 19th century castle is situated between Bergerac and Saint- Emilion.  Price: 630,000 euros
However if your budget does stretch a little higher, this outstanding chateau with a luxurious yet country home feel, is the ultimate combination of classical decor and modern comfort and style. The chateau has ten suites with en-suite bathrooms and five reception rooms, with a total of 1000m2 living space.
There is also an independent 4 bedroom cottage completely refitted with contemporary interior preserving original features, plus another one bedroom cottage as part of outbuildings. There is a further 2500m2 of outbuildings and orangerie with great potential for development, if desired. Planning permission granted for a further 10 rooms, as well as an 18 hole golf course.
Quiet secluded location, set in 55 hectares of parkland, woods and meadows with a stream and bordered by a small river.  Steeped in history with President Mitterand a frequent guest and formerly owned by the Marquis de Nattes, and records of settlement here date back to Roman times.   Price: 3,500,000 euros.

Experience the history, take pleasure in the countryside and live like a King.

For more information and a full selection of chateaux please contact info@home-hunts.com


A GREAT EXCHANGE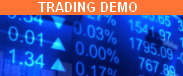 Purchasers of property in Europe are always keen to negotiate a good price on the house of their dreams, but many buyers don't realize the substantial savings which can be made by ensuring that they receive the best exchange rate form Sterling to euros or visa versa.
The currency markets can be volatile and rates since the Euros introduction in Jan 2002 have fluctuated over 40%. Purchasers can avoid these pitfalls by using a specialist foreign currency Broker, such as The Foremost Currency Group, who can explain the various methods of avoiding risk.
It is possible to fix a rate buying or selling any currency but for a time in the future. This means that the broker can hold a price for up to 2 years based on the current market level.  There is a 10% deposit required of total sum fixed (deposits can be lodged in either of the base currencies concerned). This is not a fee as it forms part of the trade amount.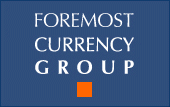 As trusted partners of ours, Foremost Currency Group cannot see into the future, but they can prepare you for it. It is possible to implement monitoring systems to protect a minimum exchange rate. 
For more information and to be put in touch with your personal dealer contact: info@home-hunts.com




NEW MAGAZINE LAUNCH

A new magazine has recently been launched with the aim of helping Britons who own a property in France to integrate more into the life of the country. Former head of women's magazines at Emap Nicki Wade is founding the publication, called The French Paper, with former Independent on Sunday news editor Michael Streeter as the editor.
Confirming the aim of the new paper, publisher Nicki said "We have ambitious aims for the French Paper to become a feature of French life itself."