CASH VERSUS MORTGAGE?
Most people are uncomfortable with debt and there is clearly nothing wrong with taking such a prudent approach to your finances. However when it comes to buying a property in France it often makes sense to have a mortgage even if you don't actually need one in order to complete the purchase. Tim Yates of Spectrum IFA offers some invaluable advice and if any of the following descriptions applies to you then you should certainly consider taking out a mortgage.
1.    You are buying the property as a second or holiday home and don't intend to live here long enough each year to be tax resident here.
2.    You intend to live in France permanently but are not doing so as yet and your assets are currently outside France.
3.    You have children either from a current or previous relationship.
4.    Your capital is in a currency that has weakened against the Euro such as Sterling.
5.    The property you are going to buy will generate an income by either being rented out or you intend to run a B&B.
The rationale for having a mortgage essentially comes down to three things – minimising your French tax liability, maximising your investment return and giving you choice.
French tax
If your assets exceed €790,000 you pay wealth tax here. However if you are not tax resident here then it is only based on your French assets. Furthermore, if you move here permanently then for the first 5 years after arriving you still only pay wealth tax on your French net assets. It makes sense therefore to keep your French net asset position to a minimum by having a mortgage.
If your property is going to generate an income you will pay income tax on it in France regardless of whether you are permanently resident here or not. If you have a mortgage you can structure it so that you can offset interest payments against this income for tax purposes.
Investment return
The cost of borrowing is historically low now and is not going to increase until the economy recovers. It makes sense therefore, from a pure investment perspective, to retain your capital and continue to let it work harder for you. If your capital is in Sterling, for example, given its relative weakness you will want to keep it in Sterling until the currency recovers. It doesn't make sense to use it to buy a large quantity of expensive Euros to buy a property. Property, as an asset class, is illiquid and can be expensive to maintain. We buy it because we either want to use it and enjoy it or as an investment (or both). From the investment standpoint asset diversification is key so you shouldn't have "too many eggs in one basket". A mortgage allows you to spread this risk if you are otherwise too exposed to property.
For more advice on financing your French property purchase please contact info@home-hunts.com
OOZING CHARM IN UZES


Situated approximately 20 kms north east of the Roman city of Nimes, Uzès is a small town in the Gard department of the Languedoc, rich in charm and appeal.  The Duchy of Uzès is built on an old Roman "Castrum" (camp) and the architecture of the Duke's chateau, named the Duchy is a significan piece of history in France. During the Revolution, the building was considered to belong to the nation and was sold, misused and ended being as a school. In 1824 the Duke bought back the Duchy from the townspeople and set about restoring it. Today, the Duchy of Uzès is a rare example in the 21st century of a family castle being completely restored.
Often referred to as the "prettiest village in the region", it boasts beautiful unique architecture, a tantalizing weekly Provençal market
and streets full of specialist little boutiques selling exquisite goods, locally produced arts and crafts, and regional produce.
It is also home to a large international community, all living and enjoying its picturesque charm.  Uzès is high up on the list of destinations for buyers searching for either a main residence or holiday home and is far from being a "little England or Germany". On the contrary, it is a balanced mix of cosmopolitan nationalities combined with the local French community.
Caroline Tixier, who is director of www.languedoc.anglo.info.com says that Uzès is a truly special place to live.  "It is such a pleasure each time to drive there. The town is small enough to be friendly and still one of the most lively and dynamic in the region. Wherever you turn, you can discover ancient preserved houses, streets and many details. The best day to visit is of course Saturday with an unbelievable market; and the July music festival is not to be missed!"
Set in the countryside just outside the town, this old mill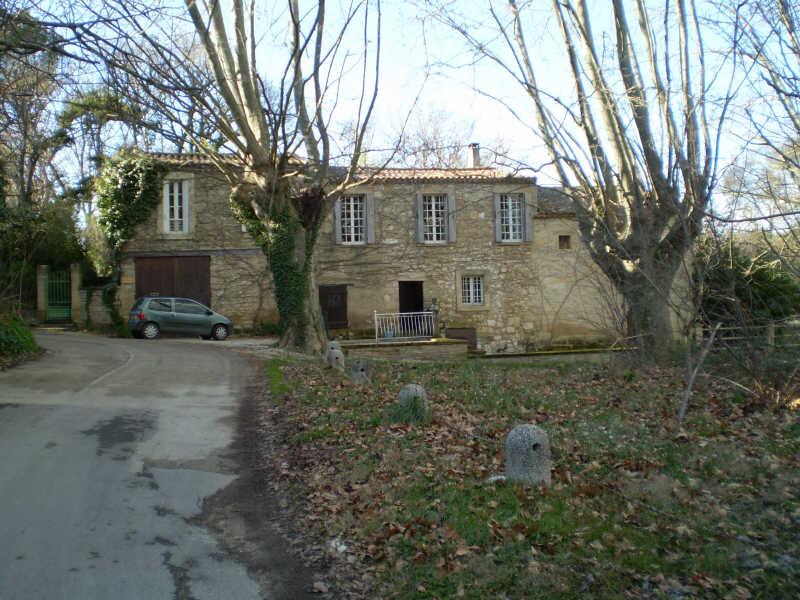 (left) has been restored and has 1.45 hectare of land with a living area of 300m2 plus a separate guesthouse of 80m², price: 630,000 euros.
Properties situated in the heart of this captivating town are also highly sought after and this 4 bedroom large house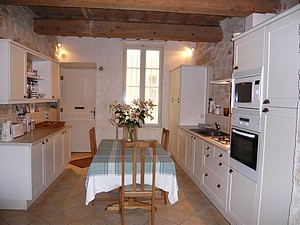 , (below)  is for sale in a quiet street in the historic centre with everything on the door step.  Price: 662,000 euros.
Steeped in history like its nearby town, this splendid property, (below left and right) dating originally from the 16 century, renovated with great style lies in a peaceful village close to Uzès. Surrounded by 2 acres of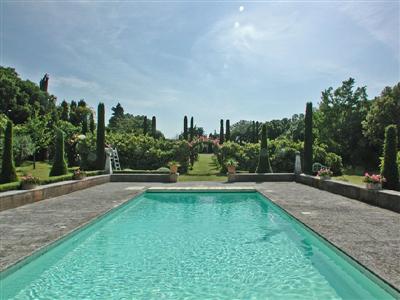 land, an acre has been landscaped with great care and has been featured in many international publications on Frances's dream gardens: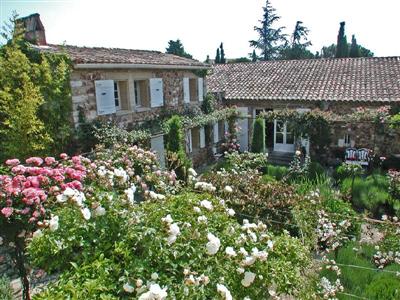 the rose garden, the formal french garden, alleys of olive trees and lavander with pergola. Price 2,000,000 euros.
Located 10 minutes from the centre is a magnificent hunting lodge,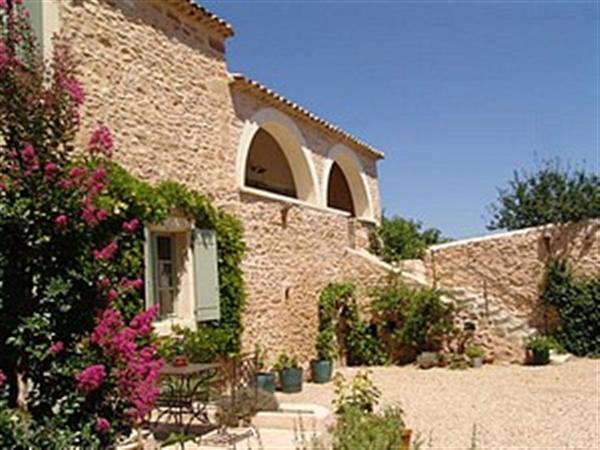 (below left) with renovations completed in 2008 to a very high standard, all set in beautiful grounds of over 2 hectares with olive trees, almond trees, vines and a well.  Price: 1,932,000 euros.
For more details on the above properties and for a complete selection in this beautiful town please contact info@home-hunts.com
FRENCH PROPERTY BUYERS SURVEY
The present global financial crisis does not seem to be having a significant impact on the outlook of recent international buyers of French property.

On the contrary, according to a survey published last month, carried out by French bank BNP Paribas, there remains strong confidence in the French housing market, with over 90% of buyers from overseas who bought property in France in the last three years who consider the property a good medium to long term investment.
There also seem as many who intend to invest further in the French property, as those who propose to sell.
BNP Paribas surveyed 220 international buyers who had purchased a property in France since 2006, around a quarter of whom came from the United Kingdom. The results do contrast somewhat with the view that has been expressed in the media, that some kind of mass exodus is taking place from France.  More encouraging, the survey also confirmed what many previous surveys of French property buyers have also shown, that it was the appeal of the laid back lifestyle in France that was the main reason for buying property in France.
BEST OF BORDEAUX
Bordeaux is the largest fine wine producing area in the world and is also a Mecca for true wine connoisseurs with over 3000 wine chateaux.  But property buyers are seriously looking to celebrate more than just wine in this premier region.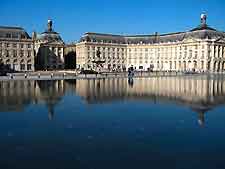 Proving increasingly popular with investors, on the Bergerac side, is Saint Emilion, also known for its wine production, its proximity to Bordeaux and the breathtaking green countryside.
On the other side of Bordeaux, chic and exclusive areas such as Arcachon and Cap Ferret are very popular winter resorts as well as summer for many international clients.  Here you will find very distinct west coast style of architecture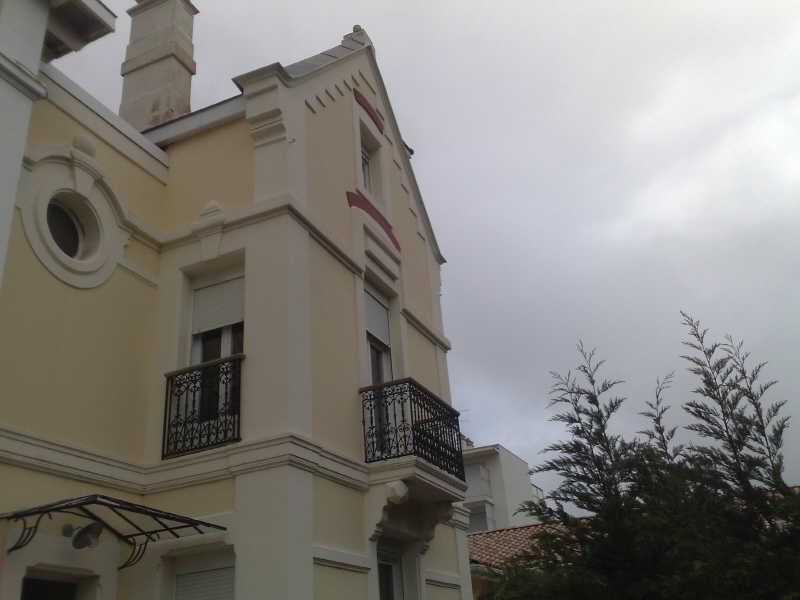 and seafood fans flock to Arcachon for its famous Oysters. This typical Arcachonnaise villa on 3 levels is situated near the beach and is priced at 682,500 euros.
The reputed International School of Bordeaux lies west of the city centre and is another reason why many families are looking to settle on this side of southern France.
Only 20 minutes from Bordeaux is this superb 17th century hunting relay (below) surrounded by 8 hectares, of which more than 5 hectares of vines appellation "premieres Cotes de Bordeaux".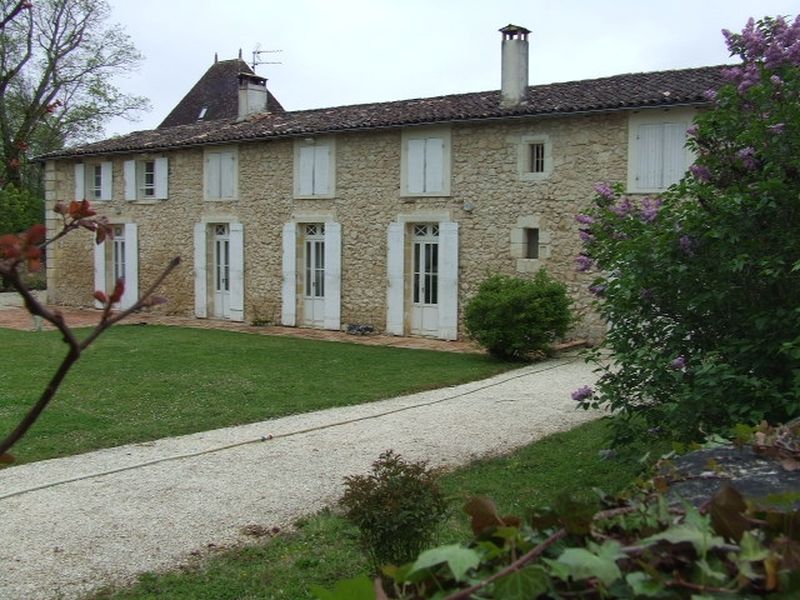 This residence which once belonged to a counsellor of the King Louis XIV has kept all the authentic elements and offers over 260 m² of living space.
This prominent port city is often referred to by the locals as the 'French Sleeping Beauty', our advice is don't wait 100 years before waking up to enjoy Bordeaux.




VIVA LAS VEGAS!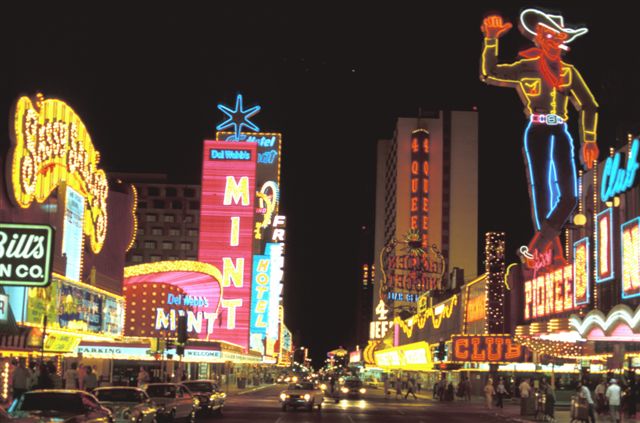 Tom Jones continues to attract and entertain thousands at his shows in Las Vegas and the property market is also attracting investors from across the world looking to snap up a good deal here as well as in other parts of California.
The exchange rate is extremely favorable for the Europeans and it is a good choice to buy outside of Europe.  Now is the time to take advantage of low interest rates, where summer time is always the best as the Euro is at about 1.40 and stays high until the autumn.
According to Audree Mevellec, President of the I.R.E.S says: "The place I would personally watch more carefully would be Las Vegas, if you want to buy a Luxury property in the US, do it NOW! If you want to buy an investment property, buy condos, town homes, rental properties, commercial properties, do it now."
Las Vegas land prices soared from 2000 to 2005. The Bureau of Land Management auctioned off a prime parcel of undeveloped Henderson real estate in June 2004 for an amazing $298,000 per acre, but by the end of 2005 prices on residential land rose to over $600,000 per acre! Fortunately land prices have come down significantly over the past few years making vacant land purchases affordable again.
Because Las Vegas was badly hit by the foreclosures market, there is an interesting reverse side to the market currently emerging and recent surveys show that it will be the place most likely to recover first.  Las Vegas condos are still selling as well and according to the New York Times, over 1/3 of second homes are being bought in urban areas, and Las Vegas is one of the top cities to buy in.
Situated in W. Tropicana Avenue, Las Vegas, "The Mercer" is an upmarket mid-rise development offering, one to three bedroom residences built with designer flair, quality materials, and features that maximize space and light.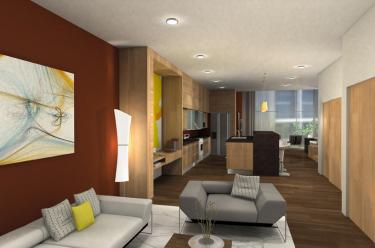 The 113 designer residences offer high ceilings, full-length windows, and open living areas flooded with natural light.
If you would like to know more about current properties available in Las Vegas please contact info@home-hunts.com









LIVING ON THE EDGE
True watersedge properties, or "pieds dans l'eau" along the Riviera are in high demand at a high price.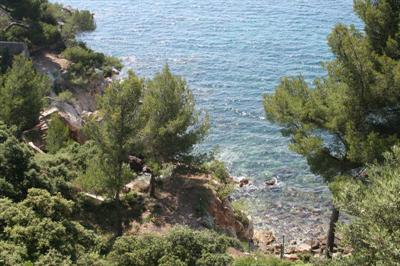 But if you travel further west along the coast, the crowds get less, the coastline gets more interesting and so do the prices.  The views overlooking the Mediterranean are none short of breathtaking and there is no better way of relaxation and serenity than gazing across the sea or wandering down to the sea via your own private path.
This contemporary villa (below) of 150m2 in Sanary sur Mer has a panoramic view of the bay, with access from the garden directly to a beautiful creek.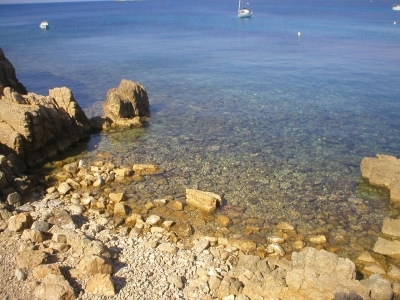 There is also the possibility to extend the property an extra 273m² if required. Price: 1,850,000 euros.
Situated in Rayol Canadel sur Mer and built with exceptional quality this new build property of 340m2 is 100m from the beach with its own boat mooring.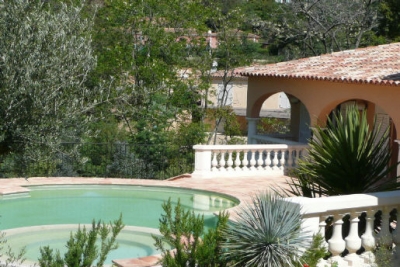 There is a separate 1 bedroom outbuilding, wine cellar and is for sale with reduced stamp duties.  Price: 2,200,000 euros.
There are not many properties that are more stunning than this elegant Bourgeois villa (below)  from the 1930's which provides a luxurious oasis protected from curious eyes and enjoys a prime watersedge view.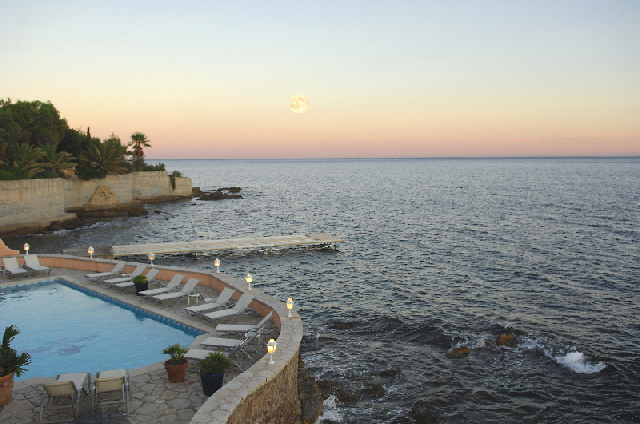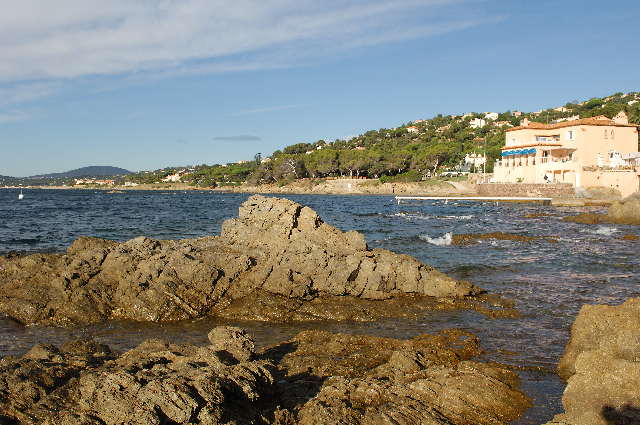 Once known for its famous guests such as Piaf, Bardot and Chevalier, the house has been lovingly restored, keeping all original features where possible, and is sold with all furniture, including the grand piano!
Places such as Le Lavandou, Bandol, Cassis and La Ciotat offer exquisite coves and creeks to explore and watersports and boating fans enjoy the many, excellent sailing clubs which are along the Cote Varoise.
There is a French proverb which says: "Follow the river and you will find the sea".  Our guess is that once you have found your place by the sea, you are not likely to want to leave.
P.S. – DON'T FORGET:

The 2009 Giraglia Rolex Cup will take place from the 14th until the 20th June, starting in St Tropez sailing across to the Italian port of Genoa.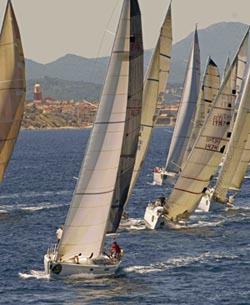 Over 200 yachts will complete to win the prestigious cup and it is a spectacular site to watch from the Riviera.