HORSES FOR COURSES
Buying an equestrian property requires careful planning, time and commitment.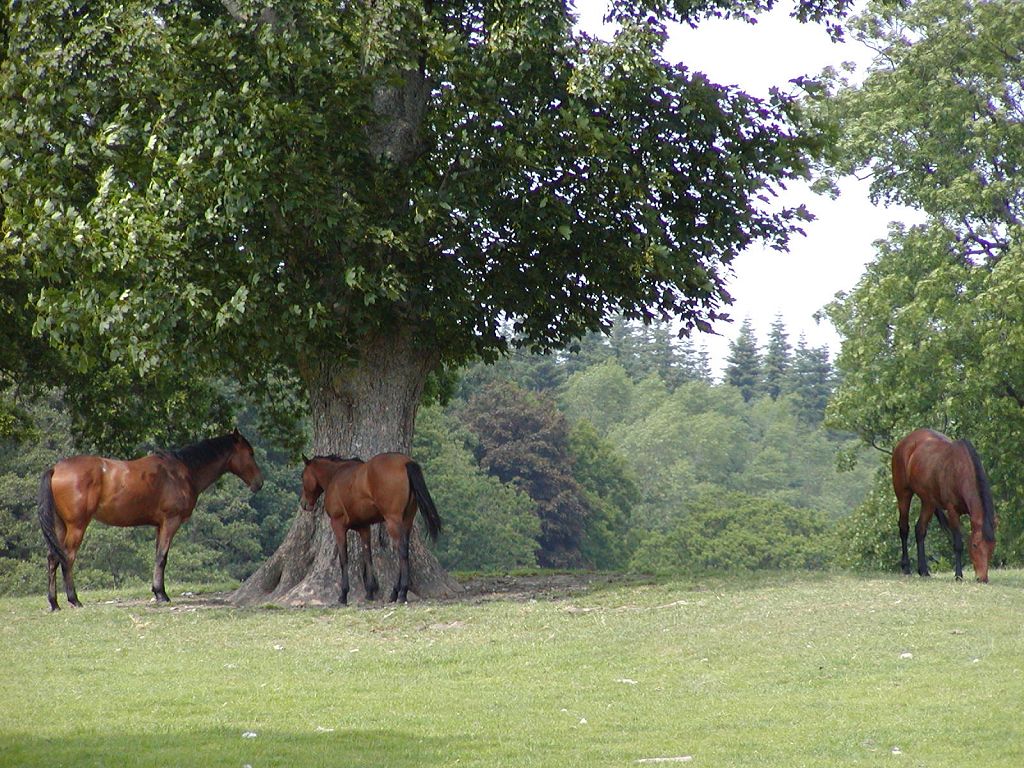 It is important to know from the outset of what you are looking to do in that a competitive dressage rider or show jumper will have very different needs to someone starting a pony- trekking centre. Attention to detail is crucial, from the size of a foaling box and quality of the pasture, to the drainage of an arena and availability of good hacking.
Whether you own one horse, 5 horses, or perhaps breed for a living there are a number of fantastic properties available.  If you are looking to buy a French cottage with pasture land or a full equestrian centre with facilities such as a tack room, gallops, feed storage, covered riding schools, convenient water supplies, and many acres of quality pasture  – whatever your dream the stable door is open.

Horse riding is a great way to leave the hustle and bustle of our busy working lives behind for a relaxing trip through the French countryside.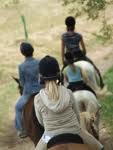 The countryside in many parts of south west and southern France is unspoiled and beautiful with many rights-of-way kept open which makes riding through it on horseback a real pleasure.

France has long been a nation of horsemen. Historically, French horses have made their mark as warriors in battle, as part of the workforce on the farms, in the forests and on the roads, transporting commodities, in modern day competition, and, notably, in one of the most highly regarded schools of the equestrian art, the Cadre Noir.

France offers a diverse countryside with some areas more suited to horses than others.  If you are not fixed on a specific location, then think carefully which area offers the best conditions for horses and the greatest number of possible properties.

You might wish to consider buying a small farm rather than a fully developed equestrian property. Often these types of places have good barns and sometimes stables already in place, and you may find there is little to do to adapt it for keeping horses.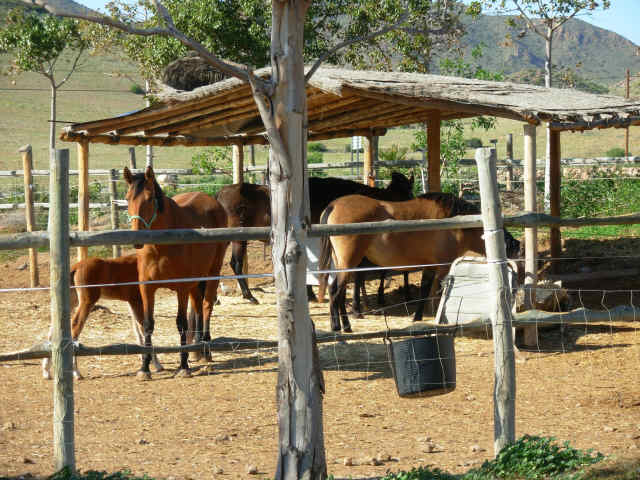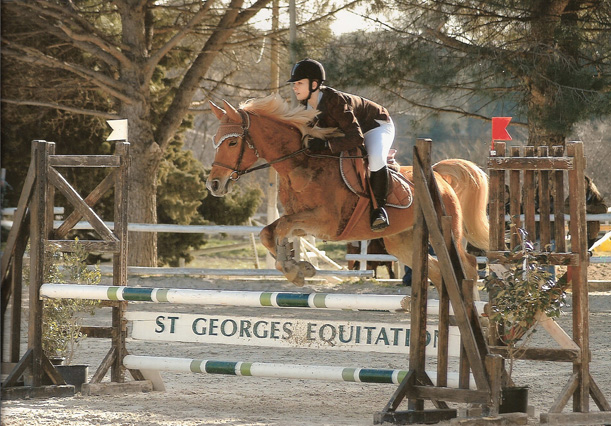 Of course, if you are planning a stud farm or competition yard you will need to budget for the extra work needed to create foaling boxes, stallion enclosures and schooling arenas, but it can still sometimes be cheaper to adapt a farm than to purchase a developed business property.

The southern regions of France stretch from the Atlantic Ocean and Pyrenean Mountains in the west across the hills and plains of the Languedoc, through the Camargue, the lovely countryside of inland Provence and the Var.

If flat land is what you are after, consider the Camargue with towns such as Arles close by.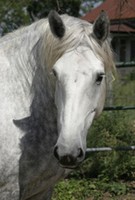 The region is known for its horses, and certainly you will see many of these tough, beautiful "white" horses roaming the land or being used to round up that other famous resident of the Camargue, the black bull.
The Languedoc can be a strong contender if you want the sunshine of the south but wish to purchase an equestrian or wooded property. Inland, or to the north and west of the region there are a lot of possibilities, with farms, houses with land attached and equestrian properties common. Summers are normally very warm and so unless you have a lot of land at your disposal; expect to feed hay in the summer when the grass has been burned off by the sun.


Languedoc – Beziers:
On a totally peaceful 4 hectares of land stands this equestrian centre /stud farm consisting of 2 houses (208 and 117 m ²) and a gite 80 m ². Renovation is required throughout.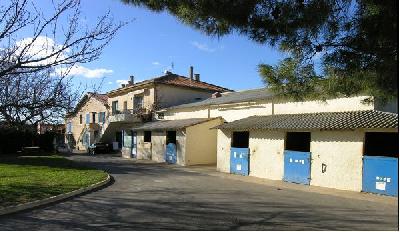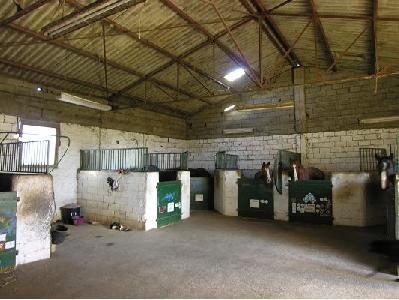 There are stables with 28 boxes, training ring, paddocks and outbuildings.
The property is sold without material or horses.
Work is required but this property presents great value and huge potential for development of the equestrian centre and gites. Price: 636,000 euros


Carcassonne
In Corbières, 50 min south of Carcassonne, in a beautiful secluded valley, domaine de 60 ha of forest and fields which is crossed by a river.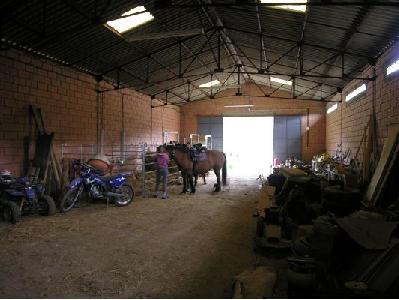 Built on the site of a 14th century fort, the house offers 350m² of habitable surface and 15 rooms, including a salon of 78m², living area, dining room, office, and 6 bedrooms with baths. Garage 78m². Hangar 250m² with stables. New swimming pool. Sunny terrace with views over the valley. Excellent condition.  Price: 795,000 euros


Camargue:
In the  Camargue, superb authentic "mas" dating back to the XVIIth century offering  nearly 1000m² living space, with 120 hectares (= 296 acres) of land.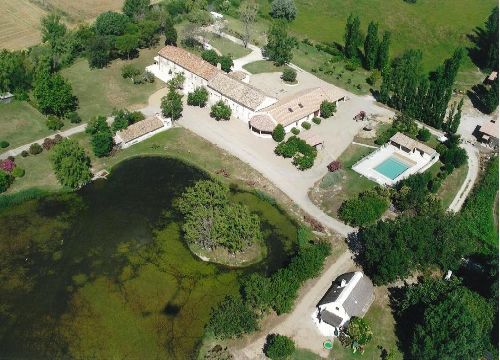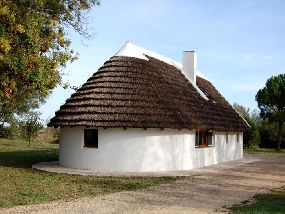 This sumptuous property comprises :  A main "mas" (830m²) with large living room, 2 kitchen, dining room, study, independent studio, wine cellar and 7 bedrooms (5 ensuite)
Authentic Camargue herdsman cottage with 100m² living space: large living / dining room / kitchen, 3 bedrooms, bathroom. Outbuildings: large hangar, garage, stables. 14 X 7.5 swimming pool with a pool-house. Price: 4,500,000 euros.


Provence – Uzes:
Main house of approximately 1100m2 on 3 levels with magnificent tall rooms, old fireplaces, original stone staircase. 1st outbuilding (renovated farm) with 2 appartments. 2nd outbuilding with garage, workshop and caretaker's house.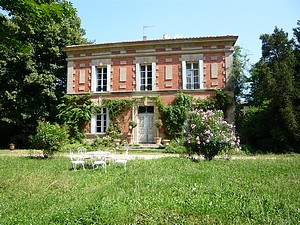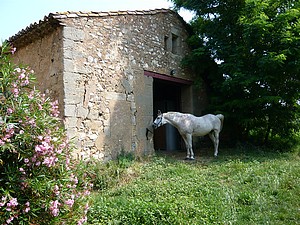 3rd outbuilding with luxury stables, tack room and smaller apartment. Swimming pool, double glazed windows, alarm, 3 septic tanks. 10 ha of land with meadows, vineyards, paddocks, "à la française" gardens, park. Expectional property only 10 minutes from Uzès. Price: 1,950,000 euros.


Var – Cotignac :
This impressive stone-built property enjoys an unrivalled location set in 13 acres of Provencal farmland. The original building dates from the 1700's and has been beautifully extended to create a warm 4-bedroom family home with an attractive pool terrace and easily maintained gardens. The arable farmland is cultivated by a local farmer and some two acres could be returned to vines. The land could equally well be used to keep horses.

The estate is set in a large hollow and enjoys peace, quiet and great privacy yet is only 4 kilometres from the attractive town of Cotignac. A very rare opportunity. Price: 1,495,000 euros


Overall, France is an excellent choice if you are seeking to buy an equestrian property. In most parts of the country, properties with land are cheaper than equivalent properties in countries such as the UK, not least because there is more land available that has not been built up and developed. The climate is mainly temperate and as the French love their horses, you will find that you also have access to excellent specialist horse veterinary surgeons as well as to the day to day equipment and goods that you will require.

Whether you are looking for a cottage with a paddock, a farm to convert or a specially developed equestrian property, you should find something to suit all levels and requirements in France.

If you would like to discuss finding an equestrian property then please contact: info@home-hunts.com