With le Printemps well and truly springing into bloom, it is the start of the busy wedding season and in particular for weddings taking place in France.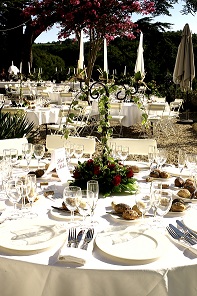 For many property hunters being able to buy a commercial property which can host wedding receptions are big business with over an estimated 270,000 weddings reported to take place in France every year, the most popular destinations being the South West region, Provence and Paris.

There is a variety of chateaux for sale which are already well established and successful in hosting weddings but there is still a wide selection of properties which have the potential to create a magical setting and day for the bride and groom-to-be.

Beth Stretton is the owner of two very successful wedding companies in the South of France www.getmarriedinfrance.com and www.marrymeinfrance.com .  She confirms that France is very popular with British brides who love the idea of getting married overseas and France is not too 'alien' or too far to travel.   The south west of France, especially Dordogne and Bordeaux, offer stunning venues which are value for money with fabulous gastronomy, wine and good access to airports.

After such a special day there are a number of people who want to continue the love of France after their wedding and who go onto buy holiday homes or even decide to move to France full time.  'My very first couple who I arranged their wedding for back in 2006 went on to purchase a property' says Beth.  'In fact I had another client who fell in love so much with his wedding venue that he wanted to buy it but sadly it was just over his budget'.

Nick Allan and his wife Rosemary started looking to buy a property in Provence about a year ago and visited almost 50 properties.  As they were not retiring, but wanting to run a business and earn a living their criteria was quite specific.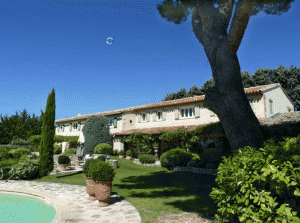 They eventually moved into Mas de Rosemarie at the end of 2011 which is situated close to Gordes in the Luberon Valley.

"It was only after we bought that we realized that there was great potential for weddings" says Nick.  "The original plan was for four holiday homes, each with its own pool, and private garden.  It quickly became clear that people were very keen to rent the whole group of houses.  We have already had numerous enquiries and we hope to host our first wedding in September" he adds.

Not all the properties which are successful wedding venues are bought in perfect condition.  This was certainly the case for Nick and Rosemary; they were prepared to take on a project to make the property into something really special.
"We have done a lot of work on the property since we bought it" confirms Nick.  "Originally it was one large main house with three other houses attached to it.  What we have done is separate them, to create four individual homes.  We have made sure that the properties could be rented as a whole, by including a central courtyard with its own summer kitchen.   This is a great common area for people to meet – there is a large dining table and lots of seating – perfect for weddings!"
After years of research, Beth Stretton confirms that www.marrymeinfrance.com is able to give brides and grooms a really big selection of beautiful wedding venues and this is on the increase.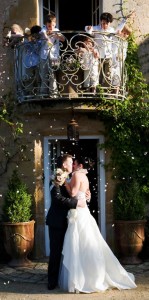 Beth works very closely with the owners of wedding venues to make sure the planning is organized to perfection.  "I have had many people who have diversified from doing the average chambres d'hotes to do weddings.  I have been contacted by 2 or 3 owners who have recently bought properties and now offer weddings and so the demand is definitely there" she says.

Owners would never be short of business and potential buyers should look for an eye-catching property, which is spacious and private with beautiful grounds, good nearby transport links for guests – after all what a pleasure to be a part of one of the happiest days of people's lives.

So if you are thinking of saying 'I do' to buying and running a property in France for wedding venues then here is a small selection:




This exceptional Renaissance Chateau is located in a listed and protected area in the heart of Perigord and benefits from a commanding and unique position overlooking the river Dordogne and the valley.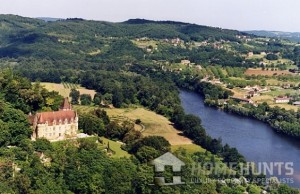 This exclusive estate is set in 19 hectares of parkland and has excellent proportions and a stunning environment, and offers an outstanding residence in very good condition that exudes elegance, quality and 'douceur de vie'. For anyone wanting a property which has great rental potential as well as perfect setting for a wedding venue then this is the place for you.  Price Contact us.




Currently he is enjoying his Oscar winning success, but the French actor Jean Dujardin tied the knot with Alexndra Lamy in a picturesque Cevenole village in 2009.
Their wedding 'soiree' was held in this stunning property and it is a well-established venue for weddings, seminar and tourists visiting the gorgeous area of Anduze and the Cevennes.  With a solid history for the building and for the guest list, the property is ready to move into and continue the success.  Price: 1,575,000 euros




An estate in Provence! Close to the charming St Remy de Provence this incredibly spacious property is also currently run as a very successful business.
Benefiting from a huge reception room in a barn outbuilding, specially soundproofed the current owners have demands for weddings at least once a week. Price 2,385,000 euros.




A magical destination for the wedding couple and simply stunning!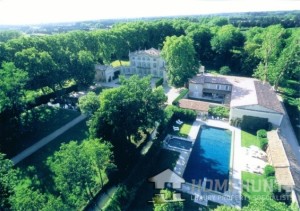 Situated in the Rhone valley within easy reach of Avignon, St. Remy de Provence and Aix, this estate`s glorious, fully enclosed landscape embraces 17 acres of mature wooded parkland, elegant formal gardens, orchards and streams plus a private chapel.  Price contact us.








Offering lovely grounds and reception areas, this property close to Isle sur La Sorgue would be a perfect place to host weddings for guests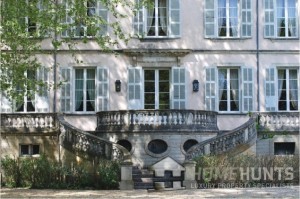 located in the one of the greatest antiques areas of Europe.  Price: 3,850,000 euros





Romance near Paris
A beautiful romantic property which is perfect for weddings and guests.  It consists of a main house, outbuildings of 500m2 plus a 12th century tower.
The gardens have been exquisitely landscaped and would make a picture perfect property for a picture wedding.  Price contact us



contacts:
www.mas-de-rosemarie.com
www.marrymeinfrance.com
www.getmarriedinfrance.co.uk