www.luxurypropertypartners.com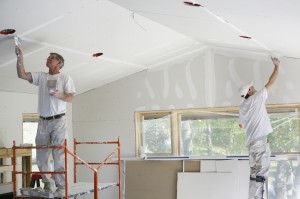 Home Hunts are proud to be a founding member of Ellisium Partners, THE Luxury property network on the French Riviera. Ellisium Partners are a a group of independent companies who work together to offer a complete service to their mutual clients. Each of the preferred partners have been handpicked as THE specialist in their field in the French Riviera property market.
If you own a French Riviera property or you are looking to buy or rent your perfect Cote d'Azur villa then one call to Ellisium Partners will give you free access to every service you need.
Services Includes:
• Property Search and advice on buying French property
• French Riviera Property sales
• French Riviera Property Rentals
• Property management
• Mortgage Advice and Financial planning
. Currency exchange
• Tax Advice and Estate Planning
• Interior design, renovation and building
. Architects and surveyors services
• Garden design and maintenance
• Pool design and build
• Security and Alarm Systems
• Home Cinema and Technology Systems……and much more
We would like to focus this article this month on the section of Ellisium partners that cover home improvements, architects, interior designers, home technology, landscape gardening and more. All of the members of Ellisium are specialists in their areas and have excellent reputations. Ellisium cover all aspects of home and garden improvement, whether you are looking to build a pool, landscape your garden, install a home cinema or a wifi network, renovate a room or build a home from scratch, Ellisium have it covered…
Interior and Exterior Design for your Luxury Property:
New Build and Renovation of your Luxury French Property
Our experienced team of professional architects, surveyors, builders and artisans will prepare plans to your specifications and work closely with you, every step of the way. They will ensure that your property is exactly as you envisaged that that the project is completed on time and on budget.
Interior Design for your Luxury French Riviera Property
Our design team offer clients a complete design, project management, construction and renovation service throughout the French Riviera. Originally founded in St Tropez over 13 years ago, our design team has completed over 200 projects on the Cote d'Azur, in London and in Paris.  They bring to life complete projects for clients in the high-end residential and luxury hotels markets – Architecture and Design, Furniture, Decoration.
Lifestyle technologies on the French Riviera
Alarm and Security Systems, Telephone and Communication, TV and Audio Systems.
Having spent many years at the forefront of technology working throughout Europe, our technology team have designed and managed projects for major companies including British Telecom, AT&T, TNT and IBM. Building on this expertise they now design and install networks, telephone and communication systems, security and audio visual systems at some of the most exclusive private villas and yachts in the world. Working with the most prestigious brands and equipment suppliers each installation offers a tailor made solution to your specific needs and will allow for future growth.
• Entertainment, cinema rooms, international TV and music systems
• Alarm and security systems
• Telephone and communication systems
• Home and office networks
• 24 hour remote monitoring and maintenance of your complete system
Garden Design, Build and Maintenance on the French Riviera
Our Landscape gardening partners have been working on the French Riviera since 2003 and they draw on their vast experience of Golf course design and management to ensure that all projects are carefully co-ordinated and completed on time and on budget. Putting the client at the heart of the project, we design and build the garden that will grow with you and beautifully complement your luxury home on the French Riviera.
Garden design, Garden construction, Lawns (instant or seeded), Fully automatic irrigation systems, Hard landscaping, including dry stone walls, Site clearing and excavation, Design and build of wooden structures, Planting plans and planting, Wooden decking, Patio construction, Tree surgery.
French Swimming Pool Design, Build and Maintenance
Having a private pool is often integral to the enjoyment of your French Riviera property. Whether you are starting from scratch to build a new pool, renovating an existing pool or simply need an experienced pool maintenance company then we can help.