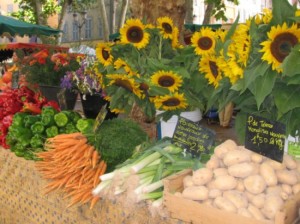 Fresh local produce from the market, some of the greatest inspirational chefs and mouthwatering dishes are just some of the reasons why kitchens in France are the heart of the home.  Being such an important part of a house we feature some of the best 'cuisines' to get your property tastebuds pulsing…
Binova, Gaggenau, KWC & SubZero kitchen, are just some of the brands which grace this incredible kitchen – so get ready to impress family and guests in this state of the art luxurious kitchen.
After a hard day people watching, what better place to come back to than this beautiful contemporary kitchen in this stunning Cannes apartment.  A real party kitchen!
A recipe for success in this Provencal dream kitchen in the heart of the Luberon.  With a local market close by on every day of the week budding chefs will be in their element creating delicious dishes.
Bon appétit!