There are many reasons why buyers decide to purchase land in France, most commonly because it gives people the advantage of being able to design and construct a property to meet their exact requirements and budget.  As well as giving the buyer more flexibility and complete control over what they want, it can also work out to be very cost effective to buy in this way.

Whenever looking into something like this, you must be careful of course. You must buy in the right area for you, be sure about what you are buying, know what planning permission or building rights there are, know if there any rights of way over the land and ensure there is mains water / electricity and so on.

We work with many clients to help them to find land, from single building plots through to larger development opportunities and it's important for us to ensure we do all of the relevant checks for our clients with the local mairie and the land registry to find out as much information as possible.

Once you have found a plot of land and had your offer accepted, it is then sensible to work with an architect to obtain the correct planning permission for you to build the house you want.  He/she will be able to check and advise that what you want to build is possible. Homehunts can recommend architects to work with and we will ensure that they have excellent contacts with the local authorities. We can also help with choosing builders, plumbers, joiners, interior designers and all specialists to help you through the building process.

Jana Whitfield, Director of www.myworkrestandplay.com   and www.villa-holiday-france.com bought a plot of land last year through Homehunts and talks to us about her experience and offers some very useful advice:

Had you been looking for land for some time?
For around 18 months we looked into villas which would suit our requirements to create a follow up project to our first holiday letting property at Arcachon Bay, which launched our 'my work rest and play' concept. This was where we started to look first but could not find any inspirations which made financial sense. We considered La Rochelle and Normandy as well as Cote d'Azur. But we soon discovered that there was nothing that was close enough to the particular specification which we wanted. After careful consideration, we decided the best solution would be to buy a piece of land and create the villa using the architect who designed our initial villa project together with a good local builder.
The search for our ideal plot of land took us quite some time, which shows that one cannot rush into these decisions as it has to be right decision in your own mind. Once bought – you are totally committed to the project!
Where did you buy eventually? Why?

We set out some specific criteria which were important to the project, and used this as a form of check list when reviewing each plot of land considered. Homehunts, who had introduced us to a number of properties, suggested a suitable sized piece of land in the Gard area of around 7,000 sq metres. The land was within walking distance to a small town called Uzes. The setting is stunning and the small medieval town offers everything we were looking for. Uzes is a well-known town in the area and has convenient means of transport such as the airport at Avignon, Nimes, Montpellier and Marseille as well as the TGV station at Avignon which connects London, Brussels and Paris to the area. Having researched and compared the areas it seemed that Languedoc –Roussillon offered as many attractive places and retreats as the neighbouring Provence and also seemed an up and coming area which people where keen to explore.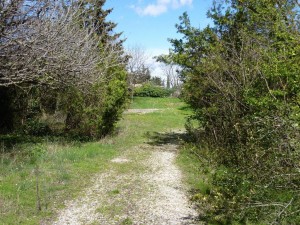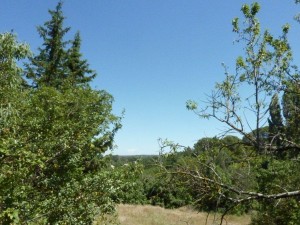 Did you have previous experience of buying land?
Yes, our first holiday villa at Arcachon Bay.

Was the process an easy one to obtain your plot, and what were the main hurdles?
Buying land is never easy and one needs patience. The main challenge is to obtain planning permission for the project which means to engage an architect who could translate your ideas into reality. Secondly, one needs to lay out financing and consider any tax issues in a foreign country. However, Homehunts had excellent contacts and we got introduced to highly qualified people who helped us to solve financial and legal matters.


What would be your main advice for clients wishing to buy a plot with a view to building straight away?
Be clear in advance of commencing the viewing process on the specific reasons why you are embarking on the project.  It is even better if you can write down some specific points in a check list to help you validate each plot or project opportunity that arises.
Be careful not to get dragged away from your original goals to easily, as each opportunity presented will have its own points of interest and degree of emotional attachment. Don't rush into your decision. Seek good legal advice and be prepared to spend some money on architectural fees, agency fees etc. Don't underestimate the importance of good local advice and support from your agent at Homehunts,  they have local experience and there is no harm is seeking as much input as possible into your decision making process.
Check with the local council (Notaire) or their website, for the building conditions and be aware of any restrictions or limitations.
Only proceed with the purchase when you are absolutely convinced it is right for you and it meets those criteria you set out at the beginning.
With the right team, determination and a clear vision, you will achieve the project of your dreams… good luck…!
The two properties being built by Jana Whitfield will be available in 2012 – there will be one property for sale and one to rent. If you are interested to know more then please email us on info@home-hunts.com.  If you have a specific project or feel that buying land could be something you would like to investigate then please contact us and talk to our manager in the areas that interest you.
Here is a small selection of land across the south of France:
Sensational views overlooking the prestigious Cap Negre for this plot of land with the possibility to build a 400m2 property plus pool. Price: 1,490,000 euros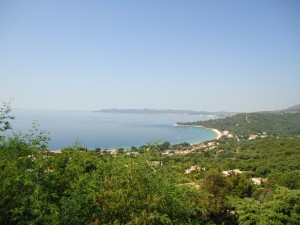 Cassis and open sea views over Port Miou.  Price: 1,300,000 euros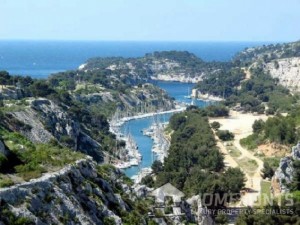 Lovely plot of land in good residential area of Antibes, possibility to build a house of 210m2.  Price 650,000 euros.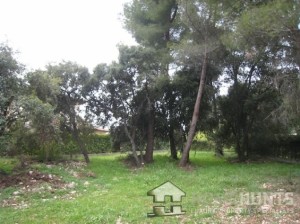 Facing the sea in Ste Maxime, this plot has a permit to build 190m2 property and is 200meters from the beach .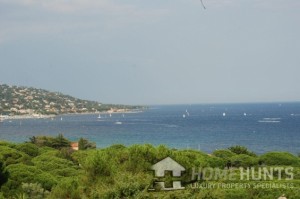 Leisure investment possibility with this 2,5Ha plot of land with planning permission and access to a 18 holes golf course, club house recreational facilities in the touristic area of bagneres with panoramic views of the Pyrenees. Ideal opportunity for the creation of a touristic resort or boutique hotel.  Price contact us.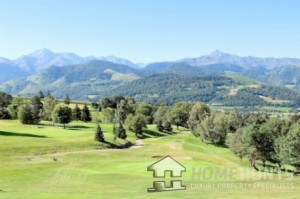 Glossary of useful terms :
A
acompte – sum paid in advance (a certain percentage of the purchase price)
acte authentique – legal paper drawn up (with all due formalities), by a public officer empowered by law (e.g. a notaire) in the place where he officiates.
B
banque de consignation – the bank where the notaire places the deposits, with no interest accruing to either party or the notaire
C
cadastre – local town planning register recording details of land-holdings
certificat d'urbanisme – zoning certificate (equivalent to a local authority search)
charges – maintenance charges on a property (e.g. water, electricity)
clause pénale – penalty clause governing performance of an agreement
compromis de vente – contract for sale and purchase of land
condition suspensive – conditional terms stated in the pre-sale agreement (e.g. the acquiring of a loan, the gaining of a positive zoning certificate)
conservation des hypothèques – mortgage/land registry
constructible – land which is designated for building under local planning scheme
contract de réservation – the purchase contract used for purchase "on plan" (sometimes called contract préliminaire)
CU – certificat d'urbanisme – which is a certificate granted to land owners who want to build new buildings on their land.  This is similar to an outline of planning permission. But this certificate doesn't entitle you to build anything; it is a justification from the authorities stating that the land can be built on.  Before you actually start building there are other permits required.
D
droit de préemption – pre-emptive right (normally by the community) to acquire the property instead of purchaser
E
EDF/GDF – The state utilities: Electricité de France, Gaz de France
expédition – the certified copy of a notarial document showing the date of its registration and the registration duty paid
expert comptable – chartered accountant
expert foncier – professional to check on the state and value of the property (usually an architect)
expertiser – to value a property
F
frais de notaire – total sum of money to be paid to the notaire on top of the sale price (includes, notaire fee, registration duty, land registration duty and other charges)
G
géomètre – surveyor appointed by the notaire to certify the dimensions of the property according to the cadastre
H
HT – hors taxe – not including sales tax
hypothèque – mortgage – where the property is used as security for the loan
I
immobilière – real estate agent
indivision – joint-ownership
J
jouissance – right of possession, which must occur simultaneously with the transfer of ownership
L
"lu et approuvé", "bon pour achat" – phrases written accompanying signature of contract ("read and approved", "good for acquisition")
M
mairie – town hall
mandat de recherche – private agreement giving power to estate agent to look for property
monuments historiques – listed buildings
N
Notaire – Public, government appointed person covering all aspects of law and property acquisition.
O
offre d'achat/de vente – an offer to buy or sell property which is not itself a binding contract
P
Plan cadastral – land registry entry.  This document gives you the individual 'plot numbers'
Parcelle (une) – a plot
paiment comptant – cash payment
permis de construire – planning permission
plan de financement – financing scheme
plus-value – capital gain realised on the sale of the property
R
réservation – the deposit paid in a contract de réservation
résiliation – cancellation of a contract
S
SAFER – local government organization charged with ensuring the proper use of agricultural land, sometimes they will hold pre-emptive rights to buy land
securité social – French national health system
société – legally registered company
T
TTC – toutes taxes comprise – including sales tax
TVA – taxe sur la valeur ajoutée – value added tax
taxe d'habitation – rate levied on the occupation of property
taxe fonciére – local tax on the ownership of property
Terrain Constructible – Land which is able to be built on