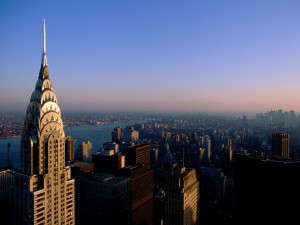 Leonardo DiCaprio has been hitting headlines this week. Not only has he been out celebrating his 39th birthday, but, according to Realty Today, he has invested in one of the luxury residences at 66 East 11th Street in Greenwich Village. It is no wonder then that he was partying nearby at TAO Downtown, which launched just a few weeks ago, in the company of A-listers such as Orlando Bloom, Tobey Maguire and Gerard Butler.
Greenwich Village, also known as West Village, offers a highly desirable address and is arguably New York's most sought after neighbourhood. Bordered to the north and south by West 14th Street and West Houston Street respectively, and Broadway to the east, the famous Washington Square Park and New York University can be found at the heart of this lively, charming district. Lower Fifth Avenue (located by the iconic Washington Square Arch) is renowned for its high concentration of townhouses and is known as the coveted "Gold Coast".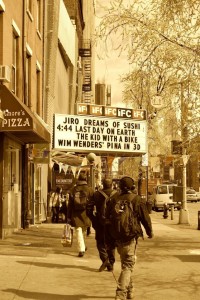 Greenwich Village has long been attractive to artists and writers since the 1900s and in many ways, with its tree-lined roads, 19th century townhouses and spectacular courtyards, feels typically European. The vibrant Bleecker Street is where to go for great boutiques, comedy shows and nightclubs, and the ambiance from the Beat Generation of days gone by still lingers in coffee shops like Caffe Reggio, which famously inspired Jack Kerouac and William Burroughs. The Village is also home to some of the best jazz bars in the city, such as the Village Vanguard and the aptly-named Smalls.
Breath-taking views of the river and city are offered by many old and new properties in the area, and the Village's townhouses are renowned as being among the most beautiful in the world. Brooke Shields and Robert Duffy, Marc Jacobs's business partner, are just two of the Village's many famous faces and well-known past residents include Sarah Jessica Parker and Uma Thurman.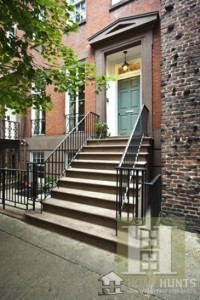 Located in the heart of the Village, on a quiet, picturesque, tree-lined street, this sophisticated townhouse (HH-6171217), built in 1850, offers five bedrooms, a nanny's room and an elevator. Completely renovated and with warm, luxurious decor throughout, its fireplaces, terraces and south-facing garden make this $12,995,000 property a highly interesting proposition.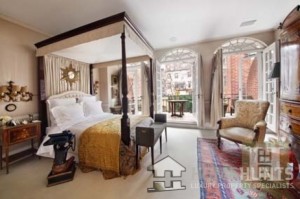 This magnificent townhouse (HH-6298907) in the highly desirable Charlton-King-Vandam Historic District of Greenwich Village is situated on Charlton Street's sunny south side. Glamorous, luxurious and designed to perfection, this extraordinary property, with an iconic elliptical stairway, custom glass foyer doors by famed artist Dennis Abbe and garden, inspired by Paris's Jardins des Tuileries, is unique in every way. Priced at a very competitive $6,250,000, this property needs to be seen to be believed.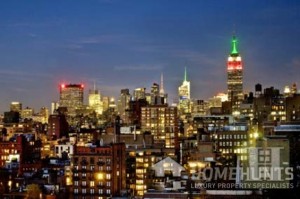 With spectacular views across the city, which includes the Empire State building, a private terrace and a ballroom-sized living room, this pre-war property (HH-7257938) in Greenwich Village is a rare and beautiful find. Originally The Fifth Avenue Hotel, designed by renowned architect Emory Roth, this three-bedroom property is competitively priced at $6,250,000.