Visited by many, loved by millions it is no wonder that the pulsating city that famously never sleeps remains at the top of the property skyline.
Bustling and bohemian, you can be forgiven for thinking you have stumbled onto a film set in New York. But aside from all the parks, bridges and culture on offer, over the past few years' serious investors have been flocking to this 'city of villages'.
In Manhattan, agents are reporting rents going up 9.5% per year. With mortgage rates at record lows, and property prices currently 15% below previous market high, it has never been a better time to invest in New York.
Manhattan has shown itself to be one of the best housing markets in the United States, since the 2008 financial crisis with stability in prices and a steady sales activity during the past three years. Foreign buyers around the world have come to view New York as a global safe haven. The rental market is currently near record levels, which is of particular interest to investors from outside the US.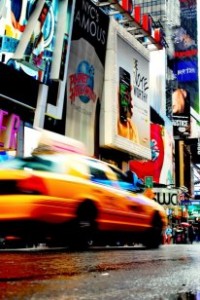 But just like its fast-pace image, the market has followed suit.  According to a recent report by the brokerage firm Olshan Realty, 129 apartments sold in Manhattan for an average price of approximately $7.5 million each; between June and September this year and sales of the luxury top end of the market in New York are up 42% this summer, largely due to foreign buyers.
After the recent success of expanding into London, Homehunts followed a natural path to open a New York office in response to their client's needs.
Tim Swannie, director of Homehunts confirmed that the decision was driven by demand "Many of our clients have specifically asked us whether we can help them to find properties in New York as well as other destinations but New York has certainly been the most popular".
"We have found in recent years that clients from all over the world have been looking for safe places to invest their money. Many of the world's financial hubs and major cities have become safe havens for property investment. We already cover Paris, Monaco, Geneva and most recently London and New York was a logical development for us" says Mr Swannie.
Focusing mainly on the popular and diverse areas of Manhattan and Brooklyn there is definitely something for everyone in New York.  So where are the areas that investors are currently capitalizing on?
"There are a lot of new developments at the moment in Manhattan" says Mr Swannie  "Chelsea and the meatpacking district are very sought after right now, as are Soho, Tribeca and Greenwich village but there are some fabulous developments around Midtown too." he adds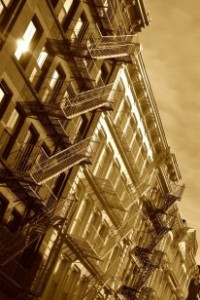 The most valuable development site in New York is set to open in 2014, 432 Park Avenue One is under construction and will become the tallest building in the city.  Already creating a great deal of interest because of its location and architecture, the condo apartments will include 12.5 ft ceilings, panoramic views of Central Park, on-site housekeeping, valet parking and a 75-ft pool.
The Homehunts US team will be working with the best agents throughout New York, with property prices starting from 500,000 US dollars, and continuing the impressive and dedicated property search service for their clients.
We want you, to be a part of it, New York New York!
For full details on all our New York properties then please contact us on info@home-hunts.com
A selection of fantastic New York Properties:
UPPER WEST SIDE – Price: 795,000 USD
A large and airy one-bedroom home filled with lots of natural light from three exposures, archways and high-beamed ceilings.   A peaceful retreat, it feels more like a cottage than a NYC apartment!
BROOKLYN – PRICE: 1,495,000 USD
A home offering the best of both worlds, Downtown living and a charming private home. Center of the urban jungle plus a lush private garden.  Based in Brooklyn but only one stop from Manhattan.
For those of you, for whom enough is never enough, come get everything you've always wanted from a home… and more. Enjoy the best of New York City just by walking out your front door:  5 minutes to Manhattan, close to McCarren Park with it's Olympic size swimming pool and tennis courts. 3 blocks to the East River waterfront – home of the world famous Brooklyn Flea, summer concerts, outdoor movies and events and sweeping views of the Manhattan skyline.
EAST HAMPTON – PRICE 5,750,000 USD
Spectacular waterfront estate situated on  130 feet (40m) of direct sandy beach frontage with own private walkway from the garden to the pristine swimming beach of Northwest Harbor.  This is a rare and exciting opportunity to secure your place by the sea.
EAST VILLAGE – DOWNTOWN.  PRICE: 2,650,000 USD
First time on the market for 20 years, this rare townhouse on a tranquil tree-lined block in the prime East Village. Original 19th-Century details include inlaid parquet floors, authentic moldings, intricate ceiling medallions, and 2 working wood-burning fireplaces – one with gorgeous carved marble mantle. This unique offering represents a once-in-a-lifetime opportunity to purchase a spacious home in Greenwich Village with charm and character.