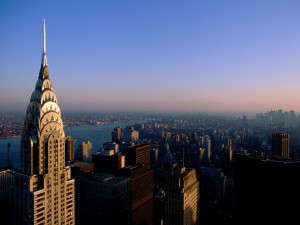 New York real estate is in such high demand that properties are receiving unprecedented numbers of viewings and offers, some of which result in them being sold for more than the asking price.
This is the first time for many decades that demand like this has been seen on such a huge scale and, according to reports, the number of apartments available for purchase in Manhattan is the lowest it has been for 13 years.
The average selling price for an apartment in Manhattan is now around $1.425 million – and the figure keeps on climbing.
"Low inventory, increasing international demand and buyers quick to make purchasing decisions have really increased the sale prices of Manhattan property," said Tim Swannie, co-director of Home Hunts. "The number of sales in the area just keeps rising and it's bringing about new interest in off-plan purchasing."
When the economic crisis started in 2007, buyers became less keen to commit to a property before seeing the finished product, but now, with such little inventory, the trend is moving towards buying in advance.
"This means that many more luxury properties are coming onto the market," said Swannie. "As land is so expensive in Manhattan, the construction of high spec, prestigious properties means developers can definitely cover their costs."
Luxury builders Toll Brothers have purchased two new sites to develop in Manhattan – one on First Avenue and the other in SoHo between Hudson and Varick Streets. The company plans to construct luxury condo residences as well as retail areas at each development. It also has 400 Park Avenue South, designed by Pritzker-Prize winning architect Christian de Portzamparc, due to open for sale towards the end of 2013, where amenities include an indoor lap pool, Jacuzzi and spa, and rooftop terrace.
Home Hunts is able to offer buyers properties for sale in Manhattan, but not all available apartments are listed on the website.
"To get a true picture of the properties that we can offer clients, people interested in buying in Manhattan need to contact us directly," said Swannie. "We keep many of the luxury residences we have for sale quite confidential, due to the sellers request for privacy, so it is always best to call or email us about how we can help people find the kind of property they are looking for."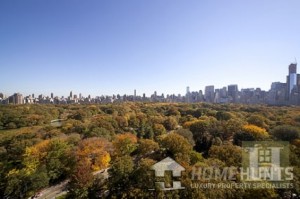 This $45 million apartment (HH-6155852) on the Upper West Side, gives buyers a rare opportunity to purchase property in one of New York's most iconic buildings. With views of Central Park, five bedrooms and a private terrace this unique residence is the epitome of luxury living.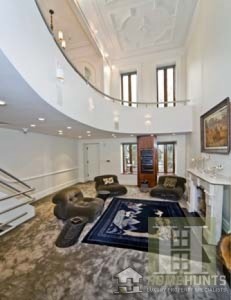 A rare, dynamic layout is offered in this luxurious turn-of-the-19th-century townhouse (HH-6171294), which is something not often attainable in New York homes. An elegant three-floor property with the most awe-inspiring interior design it is very competitively priced at $4.4 million.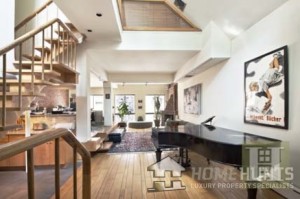 This two-bedroom, duplex loft apartment (HH-6774673) – on the top floor of a cast iron building on Fifth Avenue – is a visually striking space that has been architecturally designed to perfection. With floor-to-ceiling windows, a private deck and a spacious Jacuzzi, at $2.295 million it will not be on the market for long – especially in this climate.
For more details about these properties – and others for sale in Manhattan – go to www.home-hunts.com, and to gain a full overview of the luxurious residences available, call the Home Hunts' team directly via the New York office on +1 (0)870 619 4114.