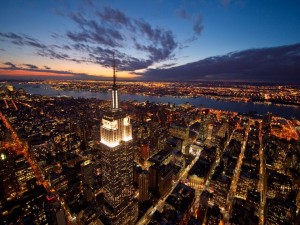 The number of vacation home sales has been increasing in the US since 2011. A recent survey released by the National Association of Realtors reports that holiday home sales rose by approximately 10% in 2011, from 502,000 to 553,000, and continued at this level throughout 2012.
While three-quarters of holiday home buyers intended to use the property for vacations or as a family retreat, 27% planned to use it as a primary residence in the future, 23% had plans to rent the property and 23% wanted to diversify their investment. Conversely, around 20% of investment buyers intended to use the property as a holiday home, but the majority, 55%, did so to benefit from rental income, while 30% wanted to diversify their investments. Around half of these buyers paid cash for their properties and those that financed made down payments of around 27% in both 2011 and 2012.
NAR's Chief Economist Lawrence Yun said favourable conditions are driving second-home sales. "We had a strong stock market recovery, which helps more people in the prime ages for buying vacation homes. Attractively priced recreational property is also a big draw," he said.
Yun also explained that investors have been very active in the market over the last couple of years. This has meant good news for the Northeast, which saw around 17% of vacation homes and 20% of investment properties purchased. The most popular geographical location for vacation and investment properties was the south, followed by the west.
Having launched its services in the US market earlier this year, Home Hunts is well placed to assist buyers seeking vacation and investment homes in New York.
"New York is one of the hottest destinations at the moment for investors to buy property," said Tim Swannie, co-founder and director of Home Hunts. "International buyers are always looking for low risk property markets to invest their money into and the major cities and financial hubs around the world are always towards the top of their wish list."
He added: "Similarly to London and Paris, property prices in popular parts of Manhattan and Brooklyn are currently on the rise and US lending rates are very interesting which has led to a healthy growth in the property market."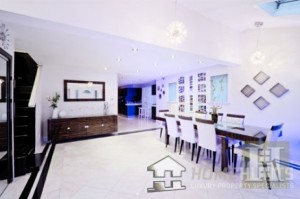 Some of Home Hunts' most exclusive vacation and investment properties can be found in Brooklyn. This $2 million spa-like home in Marine Park (reference: HH-6171533) offers all the advantages of a luxury hotel with the best home comforts all in one. With a Zen room and waterfall, hot yoga room and a private Jacuzzi and gym, this spacious seven-bedroom property includes four full bathrooms and three kitchens, making holidaying with friends and family just as easy as taking a quiet, romantic break for two.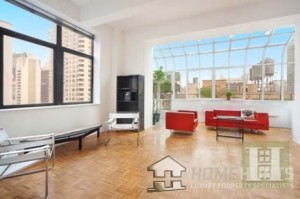 Available for just under $900,000 in Midtown East (reference: HH-6499097), this bright and airy one-bedroom apartment would make a perfect second home property. With a 24-hour doorman, walk-in closet (which could also work as an office) and spacious terrace, along with north skyline and partial East River views, it offers a beautifully designed, contemporary living space. Not only that, but it is perfectly located for getting about the city as great shopping, excellent restaurants and Grand Central Station are just a few blocks away.
Click here to look through a wide range of property for sale in New York