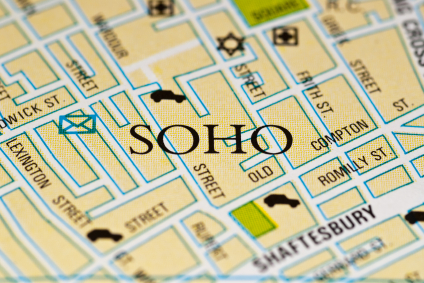 While London's Soho has always been renowned for its fashionable inhabitants, private clubs, theatres, cafes, restaurants and sought-after residences, it has generally been considered less desirable to live in than some of the more prestigious surrounding areas, such as Mayfair and Covent Garden.
However, all that is set to change as Soho has started to undergo a transformation. The new Crossrail scheme, more office-to residential conversions and a changing retail environment have made Soho more desirable to investors seeking residential properties in Soho.
London's £15.9 billion Crossrail project – which is Europe's largest construction project – is due to open in 2018 and it will have a major impact on the area. An additional 1.5 million people will be able to access Soho in less than 45 minutes, as well as London's business districts, and the project will also develop eight new stations in central London and Docklands.
Tottenham Court Road is due to become a major interchange which will link up to the financial district of Canary Wharf. The journey is due to take just 13 minutes away and with an estimated 24 trains available every hour, buyers, particularly from the legal and financial sectors, will be looking to invest.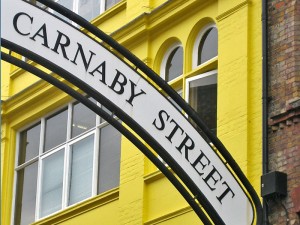 The retail side of Soho is changing too. There are fewer second-hand bookshops and the independent shops and cafes are finding it more difficult to stay afloat, while coffee chains are moving in. According to Home Hunts, all these changes are making the area more desirable for those seeking prime residential properties.
"Soho currently offers great investment prospects to buyers," said Tim Swannie, director of Home Hunts. "It is still less expensive than other prime residential locations in central London, but with its changing retail offering and fast connection to Canary Wharf by 2018, we are going to see prices increase more and more."
An increase in the conversion of office space into residential accommodation is also helping to transform Soho's prime residential opportunities. For example, Paramount House in Wardour Street (the old London headquarters for Paramount Studios) is being converted into 15 high-spec apartments, including a penthouse suite, by developer Amazon Properties. The Amazon Properties website sells it as "adjacent to Crossrail", which further underlines the relationship of the new rail project to residential price tags.
A construction project is also underway to convert Soho's Quadrangle building in Wardour Street. It will include luxury rooftop apartments and high-spec offices and shops.
Home Hunts has a selection of residential properties ready for viewing in Soho and all across London's West End. Contact the London office for the lowdown on what residential properties are currently available or take a look at the London section of our website to see a small selection of London properties