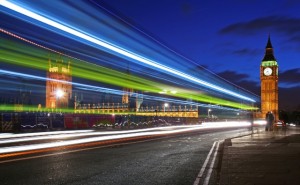 As the luxury retail market booms all over the world, Heathrow and Gatwick airports are putting London on the map as some of the most exclusive airport shopping destinations in the world. With so many unique luxury offerings, such as the world's first bespoke Ted Baker accessories shop and a sprawling Harrods fashion store at Gatwick, it might not be long before it is normal to book a flight just so that the most exclusive and personalised shopping sessions can be experienced on the way.
And with Britain attracting more and more high-net-worth visitors from Russia, Brazil and the Far East – numbers are predicted to increase – these airports are making sure that they know how to keep their passengers happy, and coming back for more. Indeed, although the US has been leading on business travel, China is predicted to have the largest travel market by 2016 and is planning on building around 100 new airports over the next ten years.
While China's luxury spending is set for phenomenal growth, the UK Luxury Benchmark Survey from not-for-profit organisation Walpole British Luxury recently showed that the UK luxury sector is expected to almost double in size in the next five years, from £6.6 billion in 2012 to £12.2 billion in 2017.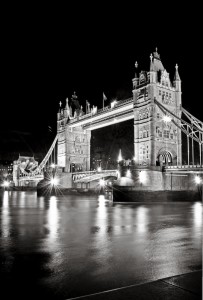 Heathrow and Gatwick are taking a leaf out of the Far East's glamorous and irresistible airport stores because the amount people spend over there is far more than they are spending in London. At Gatwick's South Terminal, advertising, reminding you that what is experienced "after security" is nothing like your everyday life, lines the walls through the airport, almost all the way to the scanners.
Industry insiders say that Heathrow's Terminal 5 has been leading the way for the UK in terms of exemplary airport shopping, and, of course, it has won Best Airport Shopping Worldwide at the SkyTrax Awards now for four years in a row. Bugari, Cartier, Dior, Harrods, Paul Smith, Tiffany & Co and Caviar House & Prunier – the sparkling selection and their proximity can't be beaten, even on the best London high street. Designer fashion is thriving so much that now Heathrow has also launched a ground-breaking personal shopping service. And Heathrow's hotly-anticipated grand opening of The Queen's Terminal at Terminal 2 is still to come.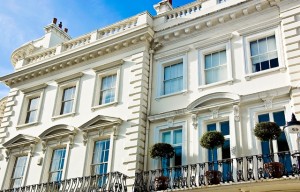 Gatwick's £21 million spend on its South Terminal comes as part of an £1.2 billion refurbishment project to improve retail and dining options across the airport. The final phase of the South Terminal development is due to open in December and so far includes Aspinal of London, a new 6,000 square-foot Harrods, a size never-before-seen at an airport, and a bespoke Ted Baker accessories outlet. Premium leisure store Snow+Rock is also experiencing its world first foray into airport retail.
For international destinations, Gatwick and Heathrow offer almost every option imaginable, but can also be relied upon to provide frequent flights to the keys cities that high-net-worth individuals live in and want to travel to, such as Geneva, Sydney, New York, Paris, Singapore and Nice. For France, the world's most visited country, Heathrow flies to Nice, Paris, Bordeaux, Marseille, Lyon, Lille, Toulouse and Avignon; and Gatwick flies to Bergerac, Bordeaux, Chambery, Grenoble, La Rochelle, Lyon, Marseille, Montpellier, Nice and Paris.
Home Hunts is a luxury buyer's agent with on- and off-market properties in London, New York, Monaco, Geneva and France. Visit the site for more details, at www.home-hunts.com, or contact the London office directly on +44 (0)208 144 5501