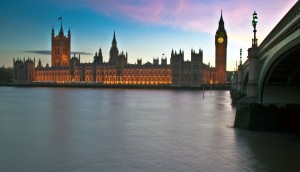 An architecturally striking, £2.2 billion reinvention of London's Victoria began construction earlier this month. The daring development will breathe new energy into the area and transform it in to a chic and luxurious residential, commercial and public space.
Back in 2012, Land Securities – the largest commercial property company in the UK – formed a joint venture with Canada Pension Plan Investment Board (CPPIB) to own and develop Nova, the name given to the grand architectural project, which was formerly known as Victoria Circle.
This area, which occupies the island opposite Victoria Station (bounded by Bressenden Place, Victoria Street and Buckingham Palace Road), will provide a new and vibrant north-south link between the station, Buckingham Palace and the Royal parks.
The scheme itself – dubbed the 'island of glass' in many media reports – comprises five buildings within a beautifully landscaped area, and will include 193,000 sq ft of luxury apartments, 85,000 sq ft of public shops, cafes and restaurants and 16,000 sq ft of community space.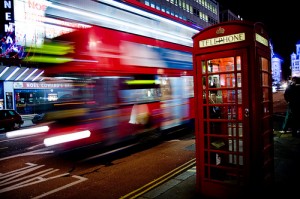 The architect behind Nova's master plan is Lee Polisano, President of PLP Architecture, who is also one of the lead architects on the stalled £1 billion Pinnacle skyscraper project, which would become the second tallest building in the UK (after the Shard).
"Nova is great news for London and Victoria," said Collette O'Shea, the Head of London Development at Land Securities. "Nothing of this scale and potential has been delivered in this part of the West End before. We are delighted to be continuing our investment in Victoria with a scheme which we believe will become the destination for all looking to find the best that London has to offer in the heart of SW1."
As major companies, such as Channel 4 and Microsoft are already based there, as are leading designers such as Jimmy Choo and Burberry, this new development will attract many more high profile and eclectic businesses to the area. It will be a "base for forward-thinking global businesses" says the Nova website (www.novasw1.com) and will be a place where "new influencers" gather.
According to Land Securities, when Nova is finally completed it will create over 5,000 jobs, 73% of which will be local. These will bring an extra £3 million each year to Victoria's economy. "Nova, Victoria, represents a transformative and exciting development in an iconic area of London's West End and will deliver significant economic benefits to the local and wider community throughout its development," said Wenzel Hoberg, CPPIB's Managing Director and Head of Real Estate Investments – Europe.
The project will complement the ongoing proposals for the improvement of Victoria Station and improve access to the Victoria Line. While the first phase of the project is due for completion in around three years – which includes 170 apartments across three buildings – the second and third phases cannot start until London Underground has completed work in 2016.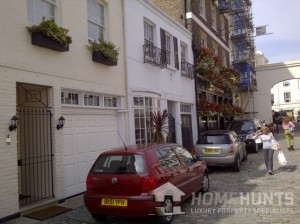 Home Hunts has many properties available in the Victoria and Belgravia area, such as this pretty mews house (HH-6076498), priced at £3.3 million, which offers four bedrooms, 24-hour security and a lift.
To find out more or to discover other properties for sale in the area, including the selection of luxury apartments that will be available at Nova, contact Home Hunts' London office on +44 (0)208 144 5501.