The 100th Chelsea Flower Show, which came to a close over the weekend, has brought the Borough of Kensington and Chelsea, one of London's most exclusive areas, into the spotlight in recent weeks. This yearly event attracts over 150,000 visitors to the grounds of the Royal Hospital Chelsea, who come to marvel at and explore the green-fingered creations of gardeners and designers from all over the world.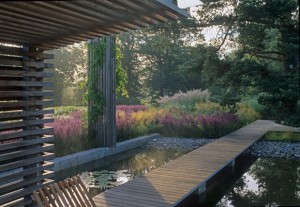 This year some of the most notable gardens include Laurent Perrier's French- and Swedish-themed formal gardens by Stockholm-based landscape architect Ulf Nordfjell. Renowned for his unique, modern designs, this garden features simple materials, such as stone, wood and metals, delicate white flowers, and a bronze statue of Orpheus, which adds another level of richness to this tranquil space. A previous gold medal and Best in Show winner – this year Ulf won a third gold medal for his stunning garden.
Sustainability and biodiversity are key motivators behind many of the designs at the Chelsea Flower Show, and this year's entry by the Royal Bank of Canada (RBC) – another gold medal winner – is possibly one of the best examples.

For the third year running RBC collaborated with Nigel Dunnett, Professor of Planting Design and Vegetation Technology at the University of Sheffield – and the principal horticultural consultant for London's Olympic Park – to create an urban rooftop garden. Nigel's vision of "skyrise greening" brings trees and wetlands into the city, while also incorporating rainwater runoff and using materials that attract and support wildlife and biodiversity.
This year the Trailfinders Australian Garden, presented by Fleming's Nurseries, won the coveted Best Show Garden, another sustainable garden that is designed to reconnect humanity back with nature.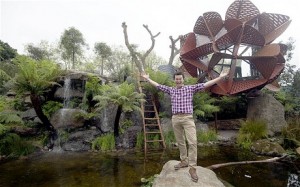 Features of this incredible space, designed by Phillip Johnson, include a tree that is approximately 100 years old, 300 tonnes of rock, luscious ferns, waterfalls and a billabong. Phillip likens the billabong to a pond that fluctuates seasonally and which harnesses and reuses the water (actually originating from the building behind in this particular setup), which is a concept that could be applied elsewhere in the world.
Chelsea has always been home to creativity and design, and at one time was the hangout of choice to artists, radicals and painters who made it London's bohemian quarter, but now it is more likely to be inhabited by businessmen and bankers. And while it is known for its splendid residences and shopping – with the legendary King's Road running through it – Chelsea also has many open spaces, including Albert Bridge Gardens, Battersea Bridge Gardens and Chelsea Embankment Gardens.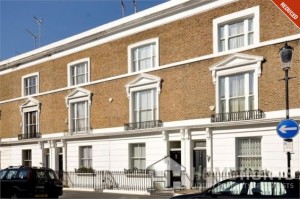 Home Hunts has many properties to offer in the Borough of Kensington and Chelsea, including this four-bedroom Victorian terraced house (HH-5269348). Restored to perfection and with a landscaped garden, this superb property will quickly take any city stress away.
Many of the properties that are up for sale in this area are not listed on the Home Hunts website as often sellers wish to operate discreetly, so to find out more information visit the website, www.home-hunts.com, and call the London office on +44 (0)208 144 5501 to speak to a member of the Home Hunts team.