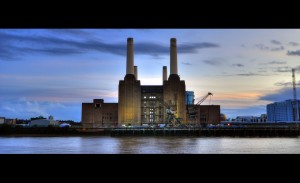 The "£400 million sale" of Battersea Power Station was voted the Deal of the Year at the Property Awards 2013 on 17 April. One of London's best-known landmarks, and also Europe's largest brick building, it is being redeveloped by a consortium consisting of S P Setia Berhad, Sime Darby and the Employees Provident Fund. The development management of the project is being undertaken by the Battersea Power Station Development Company (BPSDC).
The 39-acre site, which is set on the south bank of the River Thames directly opposite Chelsea, offers a range of properties that start from £338,000 for a studio, £423,000 for a one-bedroom apartment and £994,000 for three bedrooms. They will be sold on a 999-year lease.
A boost in London's house prices and stable investment prospects as a prime market contributed to the flurry of interest in the properties, as has a decrease in availability in areas such as Kensington and Chelsea, meaning that high-net-worth investors are looking outside of the traditional areas for luxury properties.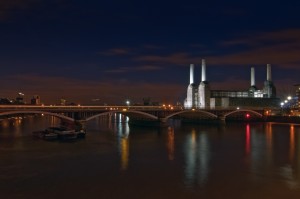 "Battersea isn't prime central London and prices are already in excess of £1,000 pounds per square foot," Camilla Dell, founder of broker Black Brick Property Solutions LLP, told Bloomberg by email.
As one of the most significant surviving examples of Art Deco architecture, as soon as the apartments, town houses and penthouses for phase one – known as Circus West – went on the market back in January 2013, all were sold within five days. With 75%, or 600 out of 800, properties snapped up straight away, investors are waiting impatiently for the launch of the next phase, which has not yet been announced. The first phase is due to be completed in 2016.
"The public's response to the development has been absolutely phenomenal. I think this clearly demonstrates the strength of the Power Station's international brand and the strength and reputation of the shareholders – a truly powerful combination," said Rob Tincknell,   Chief   Executive   Officer   of   the BPSDC.
Rafael Vinoly, the master planner for the ambitious regeneration project, has created a tree-lined space that will enable people to "re-encounter the power station". Along with over 3,400 new homes, the area will include: six floors of office space, shops, two hotels, parks, cafes, a cinema, a 2000-seat conference centre, car parks and cycle spaces. Ian Simpson architects and De Rijke Marsh Morgan have designed the first phase with works due to start towards the end of 2013. In terms of transport the space will be linked by a tube station and Transport for London has confirmed that an extension of the Northern Line "forms part of wider plans to regenerate the Vauxhall, Nine Elms and Battersea area".
Work on this new cultural centre for Nine Elms is currently underway and the public can take advantage of a unique opportunity to view its progress at this year's Chelsea Fringe Festival, for which the power station is a principal hub. The festival, which is running from Saturday 18 May to 9 June, celebrates gardens and gardening and it will be the first time that Battersea Power Station's grounds have been open since 2008.
If you are interested in property for sale in London click here to view the Home Hunts website where you will see a selection of property available throughout the capital. This is only a small selection however so feel free to let us know what you are looking for and we can search the whole market on your behalf.