A new, free, bespoke superyacht finding service from Home Hunts, enables buyers to push the boat out and find their dream yacht.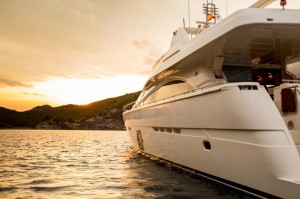 Buying a yacht is a lifestyle decision, a significant investment and a deeply personal choice. Johnny Depp's first yacht Vajoliroja resembled a 1930's steam ship and after purchase had the interior completely restyled by famous designer LM Pagano, its velvety bohemian materials giving it an old-world charm and understated pirate theme. Now called Amphitrite, it was purchased in January 2016 by JK Rowling for £22 million, who simply fell in love with the 48-metre yacht after chartering it for a family holiday.
There are many elements to be certain of before embarking on a yacht purchase. Whether you wish to try before you buy, need assurance that your refits would be feasible, seek financing advice or know more about the latest technologies, getting personalised help from a yacht specialist is the key to locating the right yacht for your needs.
This is why Home Hunts has launched a yacht finding service, called HH Yachting, with a team who know yachts inside out – and where to find them. After years of success finding luxury properties for their clients, Home Hunts now offers a similar bespoke service for yacht buyers – and it is completely free.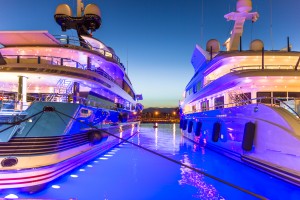 "We help buyers to find boats, we don't help boats to find buyers"
"The superyacht market is limited due to the fact that there are less than 9,500 superyachts in the world in total," explains Tim Swannie, Director of Home Hunts and HH Yachting. "We make it our job to know exactly what is available for sale around the world and seek out the best deals on the market."
He adds: "Buying a yacht is a very personal journey. Our clients come to us and discuss their requirements in great detail. Once we have good knowledge of a client's needs, we search the global market to find a match."
This service stands out from other yacht brokers (who work like estate agents) because brokers have a number of vessels on their books and it is their main focus to find buyers for these boats only.
"At HH Yachting, we work entirely the other way around," says Tim. "We help buyers to find boats, we don't help boats to find buyers."
The team is based in the South of France and Spain, but they are usually able to meet clients wherever they are located, and work exclusively with boats 24 metres and over. "Any yacht of this size and above is defined as a super yacht," says Richard Wells of HH Yachting. "Although there isn't really a standard definition of a megayacht, they are especially large. However, even megayachts have big sisters – the gigayachts – and we deal with all of these, whether motor yachts or sailing boats."
Splash out in the South of France
As with Home Hunts' exclusive property finding service, the team can help clients to find the right yacht for their needs, assist with finance and tax advice, connect buyers with design and refit specialists and continue to offer support to new owners even after the sale has been made. As yacht enthusiasts themselves, they can also advise on the best places to sail to for the most exclusive yachting adventures.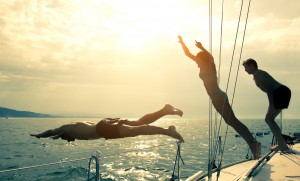 For HH Yachting, the South of France still offers some of the most stunning and tranquil sailing experiences on the planet. "The stand-out resorts of Saint Tropez, Cannes and Nice simply must be visited, but also dotted along the coast are many more lesser-known gems and beautiful medieval towns that reveal themselves around each corner of rocky coastline," says Richard.
"Must-see villages include Antibes, Cap Ferrat and Villefranche-sur-Mer. Further along the coast towards Monaco you'd be well advised to go inland to La Turbie or the 'balcony' of the French Riviera. Beyond Monaco there are other medieval delights to be found in Roquebrune-Cap-Martin."
Visit the HH Yachting website to find out more, but to speak directly with the team about your specific yacht requirements, or your wish list, visit +33 970 44 66 43.