CHALET…..OR SHAN'T I?
Fresh mountain air, the wind beneath your skis and miles of white slopes giving off that 'give us a go' invitation – who could resist dreaming about a place in the mountains.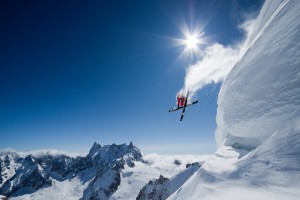 But a property in the French Alps doesn't have to be just for winter, for many chalet owners the benefits of enjoying the scenery all year round with endless activities (or just plain relaxation) makes their investment a really secure one.
Homehunts manager for the French Alps, Chris Leder arrived in the Savoie 10 years ago wanting to take a break from his hectic London life and fell in love with the area so much he never left.  He'd always enjoyed skiing/snowboarding holidays and ended up owning a highly successful restaurant in Tignes for over 7 years, which he sold last year to be closer to his family – so now knows all the nooks, crannies and pistes like the back of his hand as well as being responsible for some of the most beautiful properties for sale in the Alps.
He says 'I decided pretty quickly that I wanted to stay, so made a conscious effort to make friends with French people and learn the language, which makes life out here much easier. I love being able to chose the days to go skiing or boarding in the winter, and in the summer I spend all my spare time either paragliding or fly fishing  – unfortunately leaving the mountain bike, golf clubs and walking boots to gather too much dust.   Being manager for the Alps keeps me in close contact with what is going on in each village and the resorts up and down the valleys, and despite the fact that I cover a wide area, the scenery along the way never fails to impress me. And I love discovering new places…'
The French Alps have the largest linked ski areas in the world. In the Tarentaise valley (Savoie) you'll find the world's largest fully linked range  – the 3 Valleys of Courchevel, Meribel, Val Thorens, Les Menuires, St Martin de Belleville and the recently added Orelle (the 4th valley!) with over 600km of pistes and some of the most beautiful luxury chalets in the world. The valley winds up past Les Arcs and La Plagne, recently linked to form Paradiski, with 420km of pistes, into the Haute Tarentaise, past St Foy and Rosiere, haven for he heli-skiers, up to the "Espace Killy" of Val D'isere, destination of the rich and famous, and the "super-resort" of Tignes, with 300km of some of the highest altitude pistes in the world where you can try a spot of mountain golfing –  (balls go 20% further at this level!)
Recently voted by the Sunday Times as the 'best up and coming resort' is the smaller expat haven village and resort of St Foy.   Here you'll find a good community thanks to the fact that it's further down the hill (the air is warmer and summer lasts longer!) but only 15 minutes from Val D'isere and Tignes.  There are only 15 pistes in winter, and its very family orientated, but thanks to this has very few serious skiers which means if you are a serious 'off pister' then you can get some of the best untouched powder runs around. It also means that prices for luxury property are still very reasonable.
To the North, at the foot of Europe's highest peak, Mont Blanc, you'll find the off piste meccas of Argentiere and Chamonix – the birthplace of mountaineering, and one of the most awe inspiring settings in the world to live all year round.  Being less than an hour from Geneva airport it is perfect for those wanting an easy to reach weekend retreat.  The town has a fabulous atmosphere with an excellent selection of great bars, restaurants and shops, making it all very cosmopolitan without losing its Alpine history.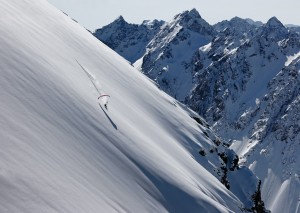 Chamonix and Argentiere have undoubtedly the best off-piste runs in the Alps for the serious skiers, whilst their neighbour, Les Houches provides for all the family with its gentler tree runs. Thanks to the fact that the property market here is much bigger than in most other resorts (which are generally dead for the inter-seasons), prices and availability of prestige properties is still very good value for money. Year round rental yields are good, and, as across most of the Alps, constructible terrains are harder and harder to find, and building permits even more so, which means that this is one of the safest property investments available.
Most people only think about ski holidays when they imagine the mountains, but there really is so much to do year round – from walking in the national parks (Vanoise, Ecrins, and Vercors), to mountain biking, paragliding or fishing just about everywhere, to swimming, jet skiing, sailing and countless other watersports in the lakes of Aix les Bains and Annecy (the paragliding mecca of Europe, and also considered France's most beautiful lake town).
When starting your search for a 'place in the mountains' there are a number of important facts to consider. If you are looking for luxury in-season ski-in ski-out holiday homes, then obviously the actual resorts are for you. If you're looking for year round living, then often slightly further down the valleys is probably best – the Annecy lake area and Arve valley (Chamonix) have the most activity year round, but the Tarantaise is definitely not to be forgotten.  For a safe investment, then the high altitude ski-ranges and resorts linked to them are tipped to offer the best return due to longer seasons.  Whatever your personal aim is then there is something for everyone.
So if you are considering a property in the mountains, perhaps this small selection below will spur you on:
CHAMONIX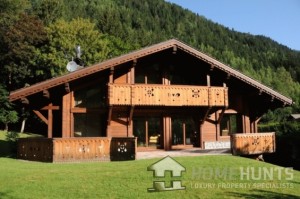 A very rare opportunity to buy a chalet actually on the pistes, south facing, literally 10 minutes walk from the centre of Chamonix, with one of the most stunning views of Mont Blanc in the valley.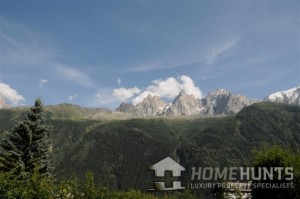 With 240 square metres of living space, 4 bedrooms all with ensuite bathrooms, huge open plan kitchen/dining and living room, covered parking and 1820 square metres of land, this chalet is a must see.   Ref:  HH-4674740   Price: 3,500,000 euros
EVIAN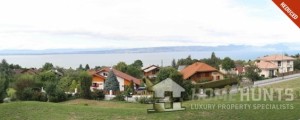 For anyone working in Geneva or Lausanne, this luxury chalet in Evian, with stunning views of Lac Leman, is perfect. This property is just 50 minutes by car to Geneva, 35 minutes by boat to Lausanne (they run all day), 15 minutes to the resort of Bernex and 50 minutes to Morzine – but half the price of similar properties in any of these locations.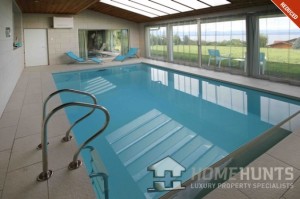 It is in pristine condition, with 3 en suite bedrooms, indoor pool, and a very spacious and bright living and dining area. The price was recently reduced from 1.4 million, for a quick sale – asking price: 1,263,000 euros.    Ref: HH-4665389
MERIBEL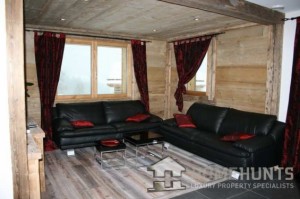 Finding a chalet in the 3 valleys isn't easy. This 150m2  property in Les Allues (just 5 minutes from Meribel and the pistes) was built to the highest standard in 2008 and is a fraction of "resort prices". With 3 en suite bedrooms, a spacious open plan living/dining/kitchen, and 750m2  of land, who needs the noise of the the town?   Ref: HH-4664962     Price: 1,365,000 euros.
CHAMONIX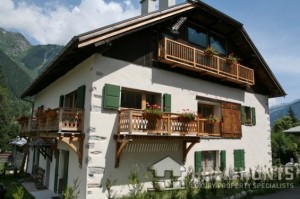 This is possibly the most stunning Chamonix town centre apartment we have ever seen. Redeveloped in an 1860 farmhouse, just minutes from the town centre, this triplex apartment, with views of Mont Blanc, has a spacious open plan kitchen/dining and living area, 3 bedrooms (all ensuite), with the top floor ready to turn into either an office, home cinema room, or further bedroom.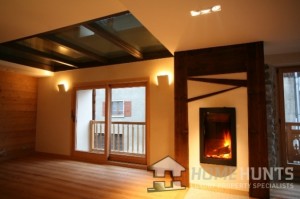 It is finished to a beautiful standard, with old wooded beams, sandblasted brick wall, designer fireplaces (on 2 floors), glass floor/ceiling, and steel fittings. Ideal low maintenence Chamonix getaway, just minutes from the action.   Ref: HH 4608760     Price: 1,380.000 euros
 ST FOY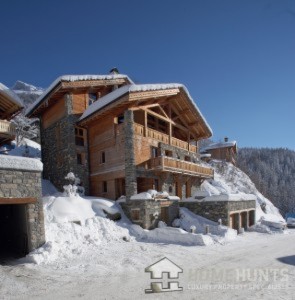 This 8 bedroom (all en-suite) luxury chalet on the pistes in St Foy (described as best resort in the world by the Sunday Times) has one of the best views on the Tarantaise valley, and is minutes from the heliskiing capital of France – Rosiere, on the Italian border, 5 minutes from the Villaroger lift to Les Arcs (Paradiski) and 15 minutes from Val d'Isere (Espace Killy).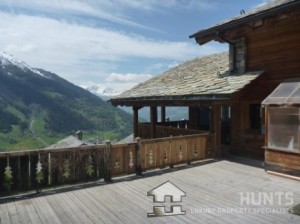 It has been built to the highest standard in traditional style, using old wooden beams and local stonework, with a huge open fireplace and spacious living area. It has a 3 car garage, huge balconies, seperate staff acomodation, and is currently rented out by a tour operator – so has excellent rental return.  Ref: HH 4593708    Price: 2,860.000 euros
If you would like to talk to Chris Leder and his team about properties and businesses available in the French Alps and advice on areas, then please contact us on info@home-hunts.com
Photos copyright and courtesy of Tristan Shu.
contact@tristanshu.com website: www.tristanshu.com