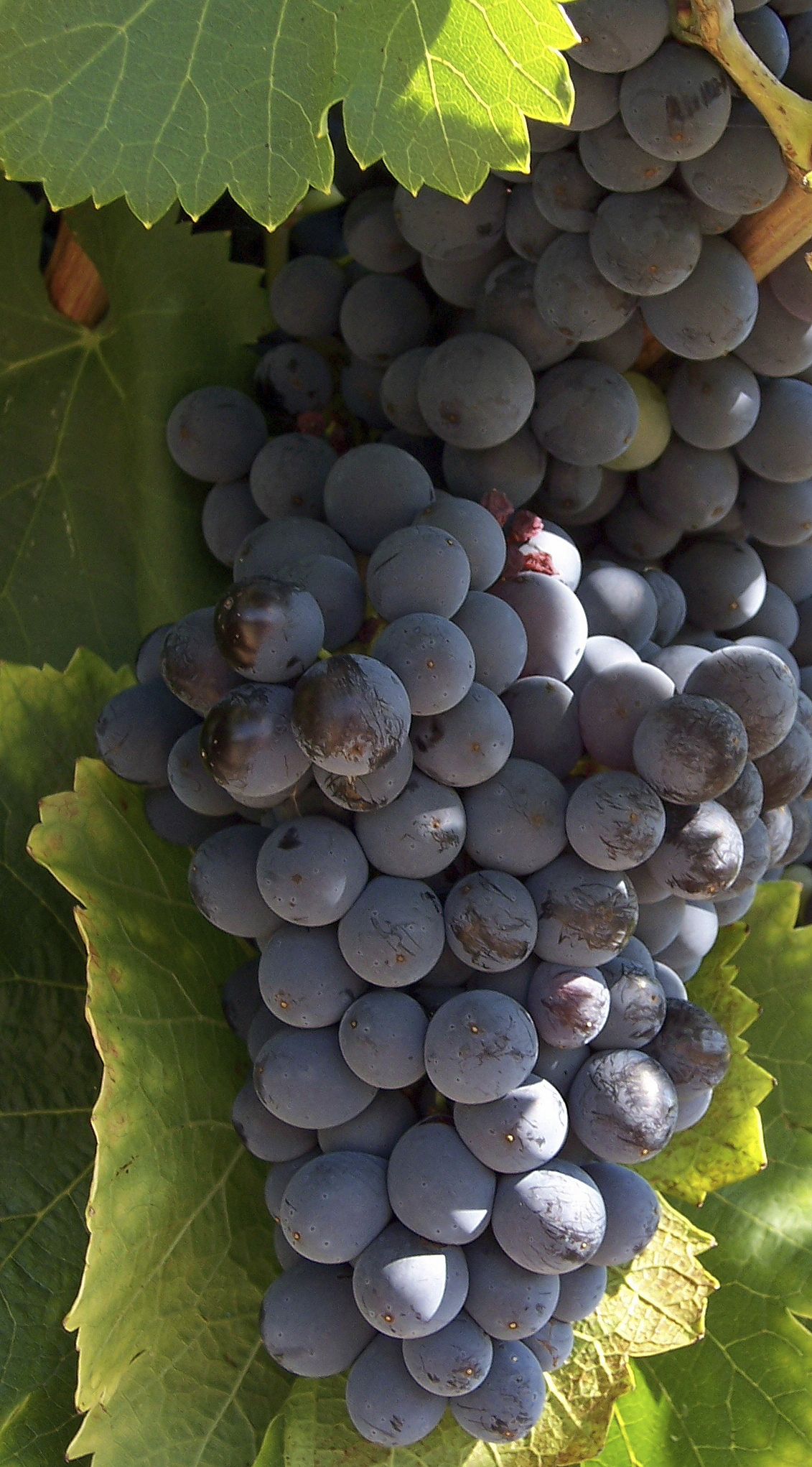 Buying a Vineyard or wine domaine.   Ever since the film "A Good Year" was released in 2006, starring Russell Crowe, as a banker who inherits a vineyard in the south of France, buying and owning a vineyard has become an interesting and serious investment for many people. But there is much more involved than just turning up, snipping a few grape vines and downing the produce!
The Languedoc region produces more wine than any other region in France and consists of more than a third of the entire country's vineyard acreage. You can get far more for your money with the Languedoc wines than many others of similar quality, as this region produces a big portion of France's table wines, or "vins de tables," and most of France's country wines, or "vin de pays." It is an ideal destination for touring the French wine country, visiting vineyards for tastings, or simply enjoying a glass at a café.
Englishman Jonathan Hesford and his wife Rachel Treloar, from New Zealand, bought Domaine Treloar in 2006. 

Their incredible story of how they came to be wine producers started in New York.   "On 11 September 2001, we were living one block away from the World Trade Center. After watching both planes crash into the building, we left our home with what we could carry. In the aftermath of that disaster, we lost our home, my job and our right to live in the States.  The experience made us think about what really mattered in our life. We wanted a different environment for our children. Owning a vineyard is an idea that many wine lovers dream about but we wanted to do it right. I took a short course at Plumpton College in the UK and then volunteered at Halfpenny Green Vineyards in Staffordshire for 6 months to get my hands dirty and make sure I was really suited to the work. I loved it!
We then chose to go to New Zealand for 3 years to study Viticulture and Winemaking and to work for other high quality vineyards. In 2005, even though we enjoyed life in New Zealand, we decided to return to Europe to start our own business.   Excited by the great wines being made by other pioneering producers, we decided upon the Languedoc-Roussillon in the South of France.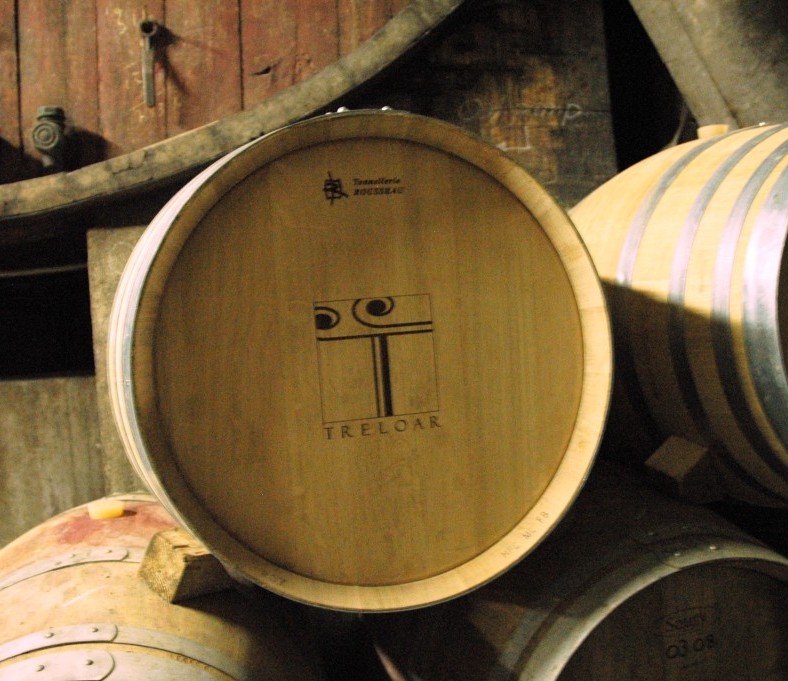 In January 2006 we bought an ancient winery and several parcels of mature vines around the village of Trouillas in the Aspres region of the Roussillon in the foothills of the Pyrenees, we felt this area most suited our dreams. We started work pruning our vines, renovating the winery and building our home within the cave itself.
So would he say that all the hard work has paid off? Jonathan admits that it is hard work but confirms that it is a varied, fulfilling and healthy lifestyle which he wouldn't swap for his old life. Tips and advice by Jonathan before you buy:
•    Learn as much as you can about what running a vineyard is all about.
•    If you are going to make the wines yourself you need to know what you are doing, otherwise you should be hiring a team to do it for you.
•    Do not assume that your wine will sell easily. You must have a sales and marketing plan.
•    Make sure you understand the administration required. Speak to SAFER.
•    Decide what kind of vineyard you want to own and what you want to do with the grapes before deciding which properties to look at.
•    Use a specialist agent, not a high-street immobilier.
•    Go to the Chambre d'Agriculture and discuss your plans with an advisor.
•    Make sure you have the capital required. You need to money for equipment, money for expenses and money to live on before you start to break even.
Olivier Hickman is a wine merchant, vine-grower and winemaker in the Vaucluse, is passionate about the wine making process.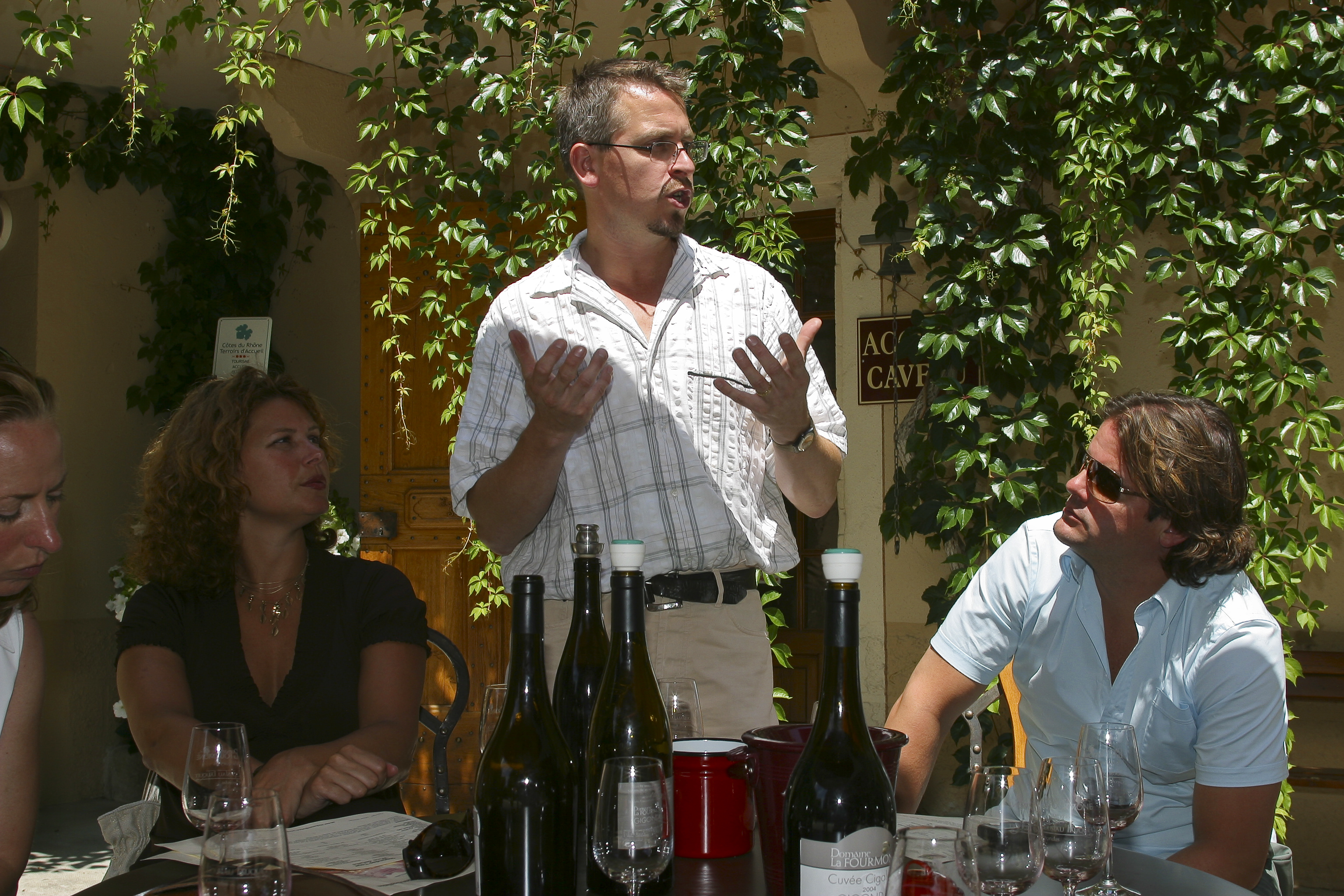 He is the owner of Wine Uncovered which provides some of the best tours and a guide through beautiful the vineyards of Southern Rhône / Provence. Following  the grape's progress, step by step from vineyard to bottle, Olivier explains how the quality and characteristics and of the wines that you taste are derived from the unique "terroir" of each vineyard.
Olivier says"The great advantage of wine-growing in Provence is without doubt the climate,  300 days of sunshine bring the grapes to perfect ripeness. Low rainfall is ideal as excess rain at the wrong time of year can lead to humidity and rot and also dilute the flavours of the wine. Vines do not need much water.  The best wines come from vines that struggle.  Also, the prevailing northerly wind- the Mistral – is of great benefit to wine-growers. It can drive the locals crazy but the vignerons love it. The Mistral drives away the rain clouds and dries out the grapes after rain so as to remove any humidity." It is important for buyers to distinguish first whether they are interested in the purchases of Vines only or a Domaine (i.e. a winemaking property)
Olivier advises that if buying vines only then here are some points to consider and questions to ask:
•    Remember that up to 8 hectares is part-time. Above that, it becomes full time if there are no other employees
•    Is there already farming equipment – tractor, ploughs, benne (grape receiver), spraying equipment, machine harvester included in the purchase price?
•    Is there a stock of materials – pickets, wires, treatments for spraying- included in the purchase price?
•    Can the vines be harvested by machine? They cannot if they are on relatively steep slopes and/or the vines are not trained on wires. You cannot machine harvest a bush vine
•    Is the current owner a member of a co-op. If so what are the terms?
•    If they are a member of a co-op but wish to make their own wine by building a winery what are the terms of exiting the co-op? – usually it takes a few years
•    What was the weight of crop and price received over the last 5 years?
•    What is the yield per hectare (expressed as hectolitres of wine per hectare)?
•    What is the average yield in the region?
•    If the yield is lower than the regional average it might suggest old vines and/or low density of plantation and/or dead vines in need of replacement
•    What are the grape varieties?
•    What is the vine age in each parcel?
•    Are there any empty vineyards? – ie awaiting replantation
When buying a Wine Domaine consider employing a manager and a team if you don't want to do all the work yourself.  Even in the latter case consider employing a wine manager / winemaker if you have no experience of running a winery before. If there is spare accomodation at the domaine this will reduce the cost of employing someone.
For those buyers seriously looking for a chance to invest and build on a passion and dream, running and owning a vineyard is an excellent reward for thirsty work.
Here a selection of vineyards/Domaines for sale:
A small wine producting vineyard with a nice income for a buyer who would like to start in the wine business.  1 hectare of vines with appellation Bordeaux AOC "St. Emilion". This property well-known for the Red wine is a complete production unit with a house of 200 m² + 180 m² outbuildings. The wine buildings include; wine shed can produce 6000 bottles of red wine with the winemaking equipment, the culture equipment and a worker house. Price: 595,000 euros
Provence/Var region: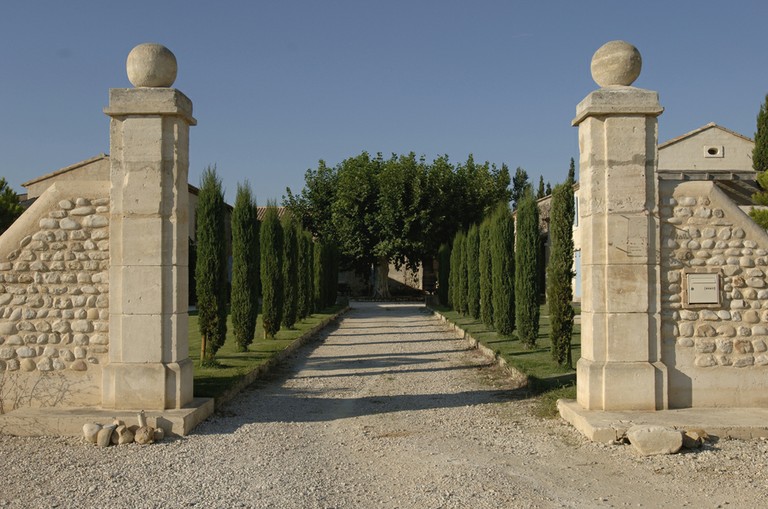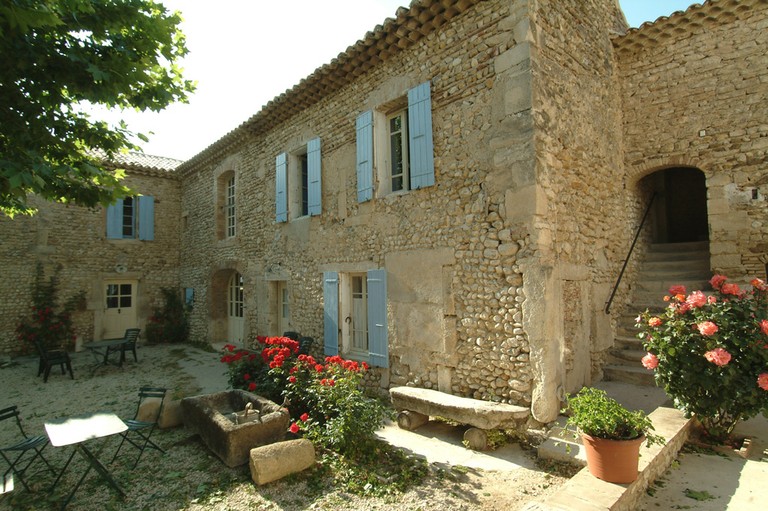 Incredible property of 5 hectares with swimming pool and vines, and   offering a stone house of 498m2 with 120m2 of 8 outbuildings and 208sqm for the production of wine.
Located only 15 minutes from the highway and near a village and its facilities, the property benefits from an incredible view over the surrounding hills with a private pool. The domain is actually serving as a wine-producing occupation with a product of around 4000 bottles.  Price: 2,067,000 euros
Languedoc-Roussillon region PENZENAS: Situated in magnificent countryside, also near the beaches, this quality AOC wine estate on 100HA, of which 55HA vineyards.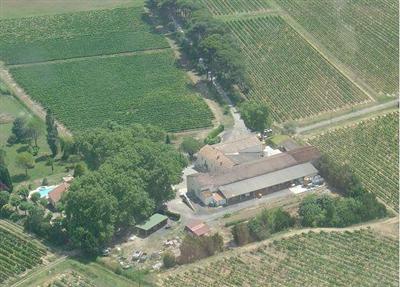 Additional outbuildings used for wine production plus winery, Villa, 19th century Pavillion with holiday home, owners residence, office and separate holiday apartment.  All necessary material for culture, harvest, vinification and bottling/export bottling is included in the sale.  Price 3,700,000 euros.
Languedoc-Roussillon region NARBONNE: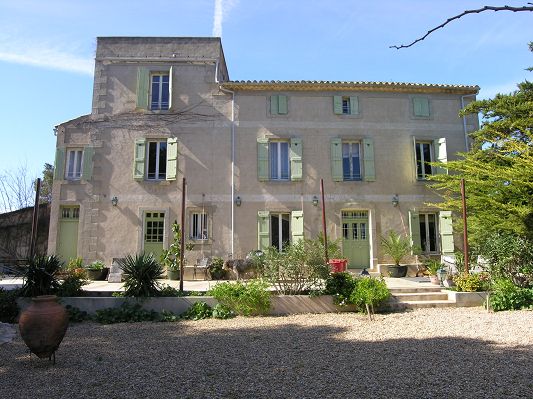 In the middle of a secure natural domain, offering a nice view over the country and   the sea, superb vineyard of 36 ha including a country house of 300 m², with a landscaped garden and a swimming pool, then outbuildings of about 2000m² including wine storehouses, bar, restaurant, reception rooms with covered terrace.  Superb opportunity. Price 3,500,000 euros
www.wine-uncovered.com www.domainetreloar.com – in the Guide Hatchette 2009