DISCOVER A LAND WITHIN A LAND – FAYENCE



Situated between the Mediterranean Sea and the mountains in the VAR countryside, Fayence is one of a cluster of eight hill-top villages, known as the "Pays de Fayence". Only 25 minutes from Cannes, and yet set in picturesque Provençal countryside it is still a relatively undiscovered area for buyers. But for those discerning property hunters there are so many positive aspects of this region, it will not stay a secret for much longer.

This spectacular region is only an hour from Nice International airport with easy direct access to the A8 motorway, making it very accessible even for a long weekend. The weather as one would expect offers a typical southern climate.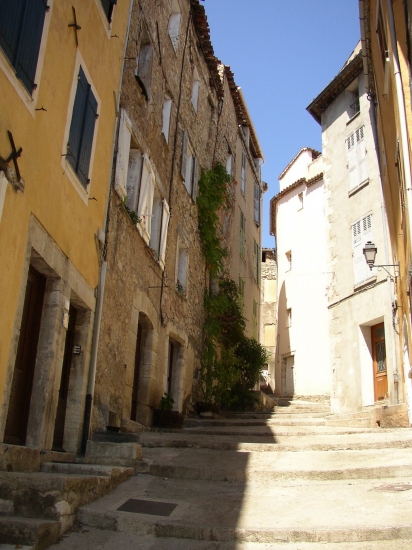 Many charming old streets are packed with welcoming restaurants and cafes which waft enticing aromas of local Provencal cuisine.

Fayence is situated on a hill side with magnificent views of the surrounding hills and of the valley below which has one of Europe's biggest paragliding air fields. The village of Fayence was originally built on the plain around the Chapel of Our Lady of the Cypresses, the oldest Christian church in Fayence; the Romans called it "Faventia" which is Latin for "agreeable". And 'tres agréable' it is too, so much so that there has been a noticeable increase since the beginning of 2010 for buyers interested in this region.

Neighbouring villages include Tourrettes (below right) , Seillans, Callian (below left)  Montauroux and Mons and the area also boasts the breathtaking Lac St Cassien .
Seillans is classed in the selection of 'Most beautiful villages in France' and there are endless cycling, fishing, swimming, sailing, tennis, walking and riding activities which residents do either for pleasure or competitively.

The highly prestigious Terre Blanche Domaine is a Golf Club/Spa/Hotel located near Fayence is a luxurious retreat.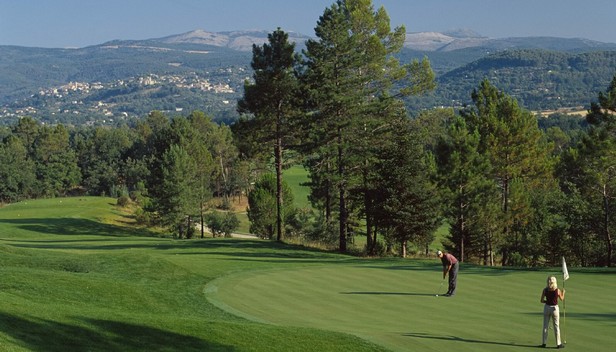 With beautiful views of the nearby mountains, medieval villages and has been a very serious attraction to buyers knowing that first class elegance in the countryside is just around the corner.

Lynn Fisher, President of The International Women's Club of the Var has lived in the area for the past four years and enthuses about the area: "We came because our son and family have lived here for 9 years and wanted to be near to the coast, but at the same time, away from the summer crowds. For us, the draw of Fayence was its' nearness to the coast when we want to go there, but also its' distance from the coast once the season gets busy! The countryside is stunning and you can do as much as you want, with many varied activities available, or as little as you want if you are looking for peace. The "perched villages" are all very charming with a huge amount of history and good local restaurants and bars. "
Lynn confirms that the members of the IWCV are a mix of all nationalities, they are a dynamic group of very active women "We are a very mixed bunch which I believe completely reflects the nationalities living in the region and we all do our best to help newcomers feel at home in the area."

For people who live all year and relocate to this region, all the villages have excellent Maternelle and primary schools with two colleges in Montauroux and Fayence which serve the whole area.

So if beauty, authenticity and dramatic countryside, all within easy reach of the Cote d'azur, are on your property wish list – then you might have just found what you are looking for.
Here below is a selection of properties currently available:
CAILLAN: Prestigious property with 1.8 hectares of land. Built in 1935 this charming stone house of 260m2 has lovely sized rooms plus a separate guest house.
There are still some renovations to do but an excellent chance to buy close to Caillan. Price: 1,190,000 euros.
http://www.home-hunts.com/index.php?option=com_ocrm_property&task=SingleProperty&propertyid=3497904
FAYENCE: A rare opportunity to acquire a unique 1830's Italian style hunting lodge, with beautiful views onto Fayence village.
Recently restored, this charming home offers a huge swimming pool, magnificent walled gardens, private driveway, 4 bedrooms, studio & 4200m2 of land. Price: 1,100,000 euros.
http://www.home-hunts.com/index.php?option=com_ocrm_property&task=SingleProperty&propertyid=3497659
FAYENCE: Incredible stone property of 260sqm benefitting from a breathtaking view over the hills.
The house includes a living room with fireplace, a large fully equipped kitchen, 5 bedrooms, a bathroom and 2 shower rooms. On the superb land of 7000sqm, a large garage then a heated swimming pool with pool house. Price: 1,500,000 euros.
http://www.home-hunts.com/index.php?option=com_ocrm_property&task=SingleProperty&propertyid=164647
MONTAUROUX: Beautiful bastide of 192 m² living space on a flat land of 3233 m², quiet, southern exposure.
It includes: living room with fireplace, kitchen, 4 bedrooms including a large master bedroom, bathroom, 2 shower rooms. Independen Guest bedroom. Garage, cellar. Swimming pool with pool house. Basement can be modified in bedroom. Price: 790,000 euros
http://www.home-hunts.com/index.php?option=com_ocrm_property&task=SingleProperty&propertyid=3310192
TOURRETTES: Beautiful 150m2 stone Provencal house: kitchen onto terrace, lounge On the first floor: 1 bedroom with terrace, 1 shower room, dressing room.
Second floor: 2 bedrooms, 1 shower room, 1 ind wc, terrace with panoramic view, 3400m2 flat land, space for a pool of 15×6, dominating view, quiet area. Price: 595,000 euros
http://www.home-hunts.com/component/ocrm_property/?task=SingleProperty&propertyid=3514866
SEILLANS: Truly breathtaking with amazing views. Part of Seillans castle, dating back to 18th century. Beautifully renovated in traditional Provencal style. 750m2.
4 kitchens. 4 large bedrooms plus 2 apartments. Office. Huge basement. Pool, summer kitchen. Perfectly Provencal. Price: 1,976,000 euros.
http://www.home-hunts.com/index.php?option=com_ocrm_property&task=SingleProperty&propertyid=3498119
CALLIAN: A beautifully restored stone farmhouse with a rich, 300+ year history located in a peaceful location within easy reach of the picturesque hilltop village of Callian and its XI century chateau.
The property is in excellent condition throughout and should be seen to appreciate fully. The main house offers approximately 450m2 of living space over three floors including a spacious living room and a large dining room both with open fireplaces, Mark Wilkinson custom made kitchen, 6 bedrooms and 5 bathrooms (including large master bedroom with en suite bathroom including sauna, steam bath and jacuzzi), wine cellar with A/C and various storage rooms.
There is also a separate one bedroomed guest/guardian house connected by intercom with the main building and the gate.  This charming home stands in one hectare of flat grounds which are attractively landscaped and include large lawned areas, a dry stone outbuilding, a lovely pond with water lilies and fountain, various terraces, a triple garage and double car port plus a heated swimming pool surrounded by terraces. The property is located 45 minutes from Nice airport.  Price: 2,850,000 euros
THERE IS THE POSSIBILITY TO BUY A NEIGHBOURING PROPERTY AND LAND ADJACENT WHICH COULD PROVIDE UP TO A FURTHER 10 HECTARES. PERFECT FOR NATURE OR HORSE LOVERS.
http://www.home-hunts.com/component/ocrm_property/?task=SingleProperty&propertyid=3569619 2.85M Euros
SEILLANS: Beautiful, newly built Provencal villa (built in 2009) which has been finished to a very high standard.
Superb construction and finishings which must be seen to appreciate fully. The villa offers 353m2 of habitable space including a large 63m2 living room, top of the range fitted kitchen, 5 bedrooms, 5 bathrooms and lots of space and light.  The villa stands in grounds of 16000m2 and has a great infinity pool. Fantastic location not far from the sought after village of Seillans.  Reduced Notaire fees. Price 2,440,000 euros
http://www.home-hunts.com/component/ocrm_property/?task=SingleProperty&propertyid=3571095
If you would like more information on any of the properties above or would like to speak to our consultant for this area, please contact info@home-hunts.com
Photo credits:
Lynn Fisher – President of the International Womens Club of Var
www.iwc-var.org or email: lynniwcv@gmail.com
tourist office, www.terre-blanche.com