A large domaine which is actually a Hamlet offering  700m², 9 Beds, 3 Guest Houses, 4 Hectares, Orchard, 12×5 Pool.
All dry stone buildings located close to Forcalquier, in a dominant position on nearly 4 hectares of land, orchard and with a 12x5m swimming pool. Offering exceptional views over the local countryside. This beautiful and quiet setting has a serene feeling.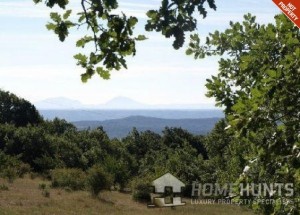 The property is composed of several buildings which has been completely renovated. There are 250m2 of outbuildings, a barn, sheepfold, a stone house, a bread oven to be restored. The potential of this property is immense, offering numerous possibilites. Living space of 380m2 which is composed of garden level: terrace open and covered, summer kitchen with vaulted ceilings and a beautiful sink in stone. There is a grand dining room vaulted ceilings with bay windows in iron and a vaulted cellar. Ground floor has an entrance hall, a kitchen, back kitchen and a very attractive lounge, office and bedroom. First floor – 2 bedrooms, library, bathroom, dressing and workshop. Second floor – 2 bedrooms and a shower room.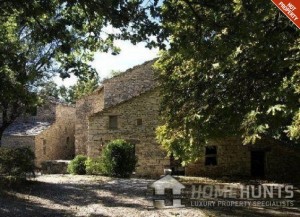 The second building has 180m2 living space and is composed of garden level; a chapel with vaulted ceilings, a workshop, and a wine cellar. Ground floor has a kitchen, lounge with fireplace and doorways in iron, two bedrooms and a bathroom. First floor there is a large bedroom with terrace and storage.
The third building has a corner kitchen, lounge, a bedroom and a shower room.
The fourth building has a kitchen, dining room and lounge with a fireplace.
Endless potential and possibilities for this property, price: 1.8 million euros.  Contact us for more details.