IF THE CAP FITS
There is something quite magical about standing on the edge of a peninsular, or Cap, looking out across the deep blue sea with only the odd seagull or boat featuring in an otherwise vacant seascape.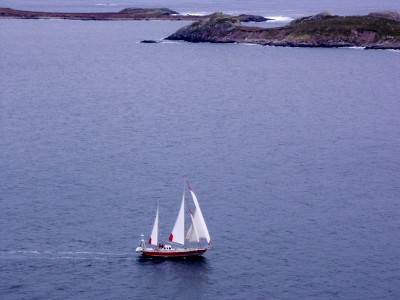 Across the Mediterranean coastline of southern France, jutting out from the Riviera and Provence Coasts are a number of Caps, such as Cap d'ail, Cap Ferrat, Cap Martin, Cap d'Antibes, Cap St Pierre, Cap Benat, Cap Brun and Cap Canaille.  These pieces of land, surrounded by water on all three sides are still connected to the mainland and are often rocky, rugged and a little bit wild whilst also seeming to have quite an exclusive feel.

Owning a Property which is situated close to the Cap or actually on them is a wonderful way of experiencing a closer to the ocean feeling.
Cap d'ail:
Cap d'ail enjoys a privileged position on the Cote d'Azur, located at the gateway to Monte-Carlo only 20 minutes from Nice and Italy with rocky peaks rising up to 500 meters beaches and peaceful bays.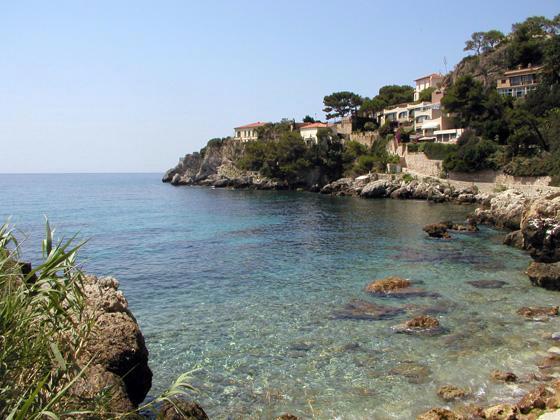 At the very end of Cap D'ail sits the Villa "The Rock" of Prince Jean Louis Faucigny-Lucinge, French aristocrat, whose best known and most frequent visitor was Greta Garbo.

Cap D'ail shelters many exclusive luxurious villas, some of which can be seen from the Sentier Littoral which traces a rocky seaside path from Cap D'ail some two to three kilometres to Fontvieille Monaco.

For sale is this 2 room apartment in a luxury building. Living surface of 42 sqm, open plan fully equipped kitchen, 1 bedroom with dressing and cupboards, bathroom and wc.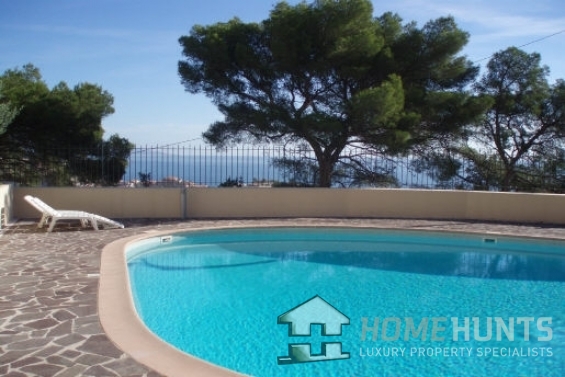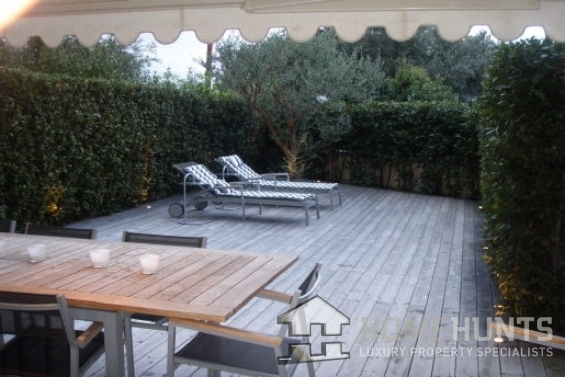 Nice terrace of 70 sqm with unobstructed garden view, facing south. Year built 2002. 1 Cellar, 1 Garage. Rates 933 Euro, Local taxe foncier 700 Euro, Monthly charges 150 Euro. Pool, Caretaker, Elevator Interphone, Armored door, Double glazing, Satellite dish.  Price: 530,000 euros.
CAP D'AIL center: Very pleasant and live to live villa of 145 sqm, composed of a living/dining room with open kitchen leading onto a sunny terrace with fantastic seaviews.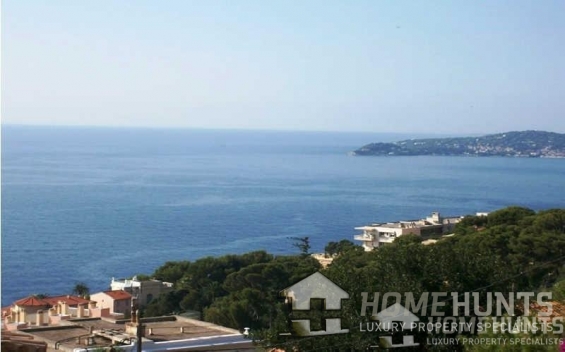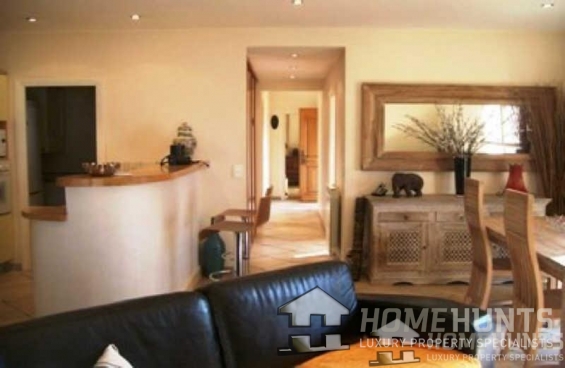 2 bedrooms, bathroom Dependencies 60sqm, 1650 sqm landsaped garden with mediterranean plants. Viewing highly recommended and excellent value for money.  Price: 995,000 euros.


Magnificient Penthouse duplex in a private villa, in a private park of 10000 sqm with direct access to the waterfront and a panoramic sea view.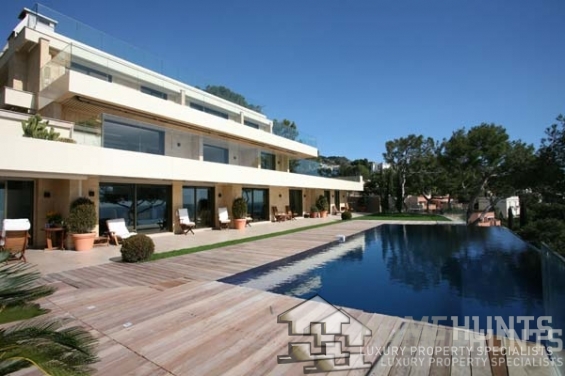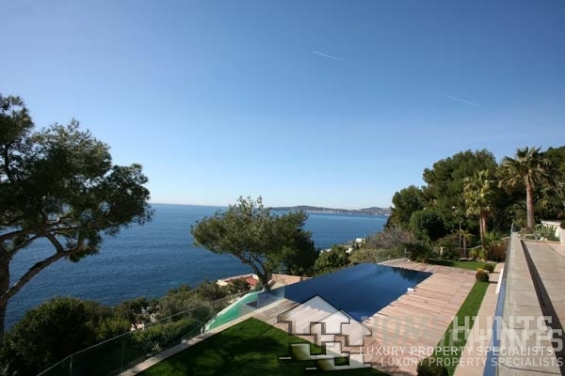 Close to shops, restaurants, Monaco heliport. 1st floor: entrance with billiard room and bar, adjoining room, large living room, office, large kitchen and laundry, 2 multi use rooms, wine cellar for 1500 bottles, terrace 137 sqm, 82 sqm double infinity swimming pools, pool house, service building, external bathroom. 2nd floor: 3 splendid bedrooms, 4 bathrooms, all with sea view, 3 spacious terraces. 2 room luxury apartment with separate entrance. Top quality building, fixtures and fittings. High quality security system. Ample secure parking for 10+ cars. Very calm and private, no vis a vis. Optional purchase of the 800 sqm gardens and ground level apartment of 350 sqm. Full description and plans available.  Price: 23,500,000 euros
Cap Ferrat

Cap Ferrat is situated in Alpes-Maritimes departement, in south eastern France. It is located in the commune of Saint-Jean-Cap-Ferrat on a peninsula next to Beaulieu-sur-Mer and Villefranche-sur-Mer and recently voted as one of the most beautiful bays in Europe.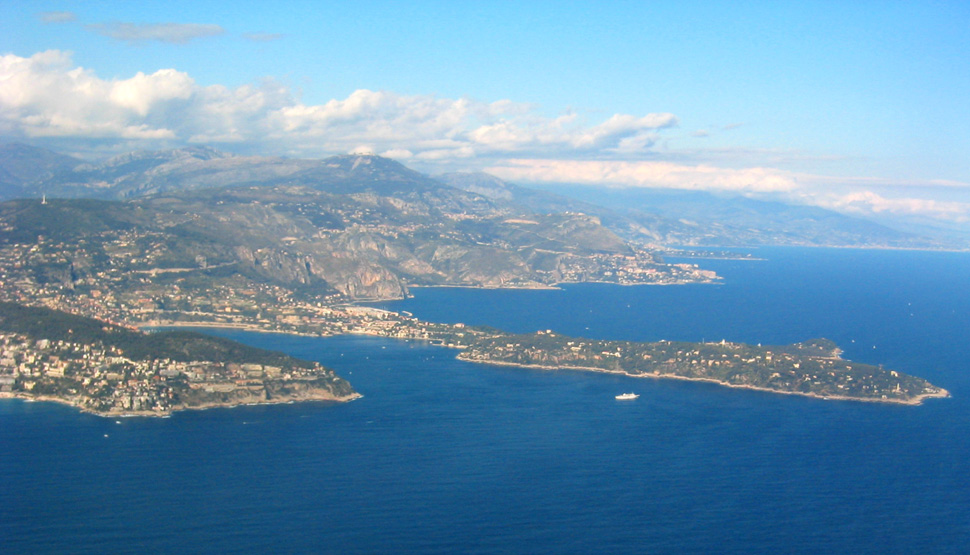 Its tranquility and warm climate make it a sought after destination of homes for European aristocracy and international millionaires and billionaires.

For sale is this exceptional home with direct access to the sea, living space of 350 sqm on 2700 sqm of land with an infinity swimming pool, jacuzzi and pool house.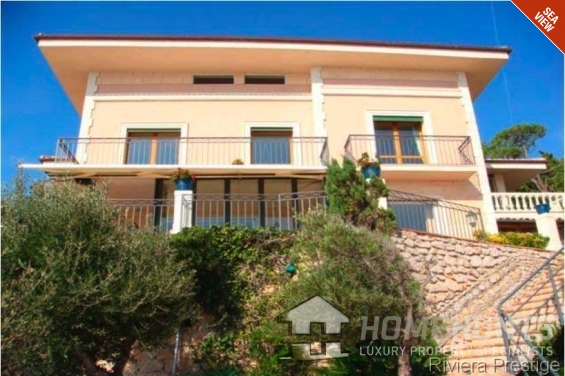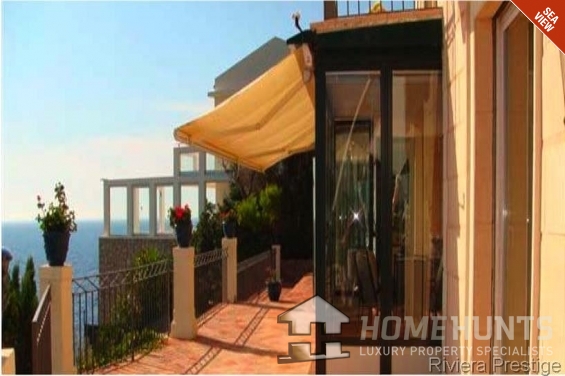 This villa is comprised of: living room, dining room, fully equipped kitchen, 5 bedrooms, with annexe bath rooms, laundry room. A separate villa for a caretaker. Parking for 3 cars. Price: 24,150,000 euros.
St-Jean Cap Ferrat: Charming villa build in 1802 by an Italian baron, with a superb sea view. Modified into a small hotel but easily transformed back to a private villa. A landscaped garden of 1000 sqm with centenary olive trees, fruit trees and mediterranean plants and bushes.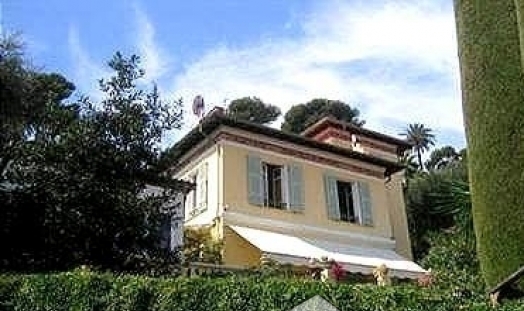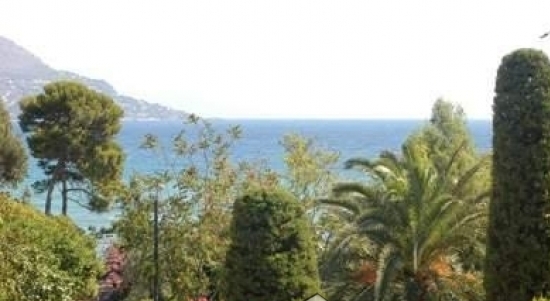 Living space of 300 sqm with 8 bedrooms with individual bathroom. 2 car garage and possibility to install a swimming pool.  Very secure. Price: 6,700,000 euros

Cap Martin
Roquebrune-Cap Martin is situated in the Alpes-Maritimes department in south-eastern France between Monaco and Menton.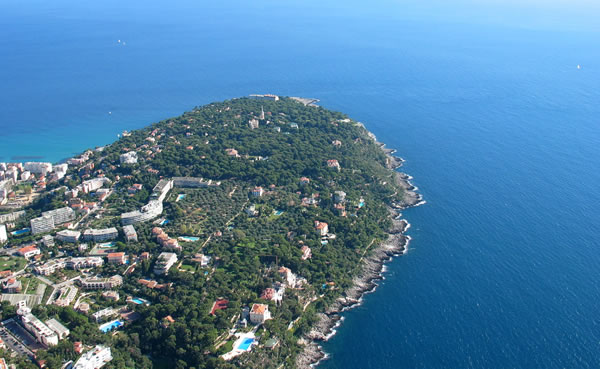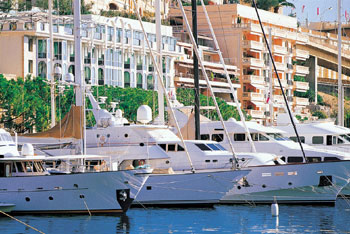 The area (originally known as Roccabruna) was founded in 970 by Count Conrad 1 of Ventimiglia, in order to protect his western border. After centuries of being under the control of the Grimaldi family of Monaco, in 1804 Napoleon built a road along the coastline. This road connected the village to the rest of the Cote d'Azur, and eventually led to its merger with the smaller town of Cap-Martin.

Once a slow paced, tranquil little fishing village, Cap Ferrat is today France's retreat for the super-rich and famous. It has some of the most expensive real estate in the world.  However, the port area still retains an old world charm, proudly displayed by the collection of little fishing boats moored next to more luxurious cruisers and yachts.

Cap-Martin comprises several villages and towns: St.Roman, practically a suburb of Monaco, the residential areas of Cabbé, Bon Voyage and Serret, Roquebrune with its perched village and château, the exclusive Cap Martin peninsula and the modern seaside resort of Carnolès with its long pebble beach bordering Menton.

Exceptional opportunity: In the presitigious Cap Martin, at the heart of a 9000m² landscaped park, this superb residence with character dating from the 19th century has a living surface of 1800 m². The villa enjoys a superb panoramic view of the French Riviera; First floor: reception area, gym room, conservatory, library and a pool house giving access to the 25 metre swimming pool. Second floor consists of the living areas: living room/lounge with fireplace, dining room with a guest capacity of 20, all opening onto a wide terrace. There are 9 bedrooms.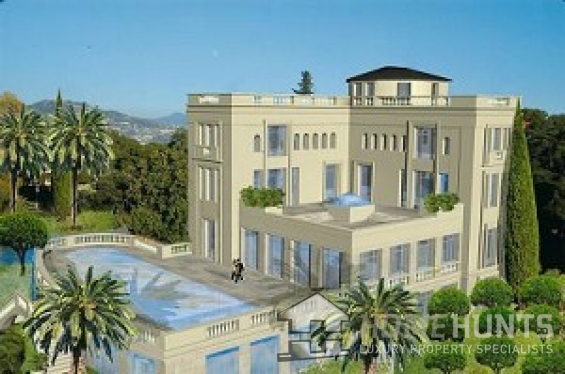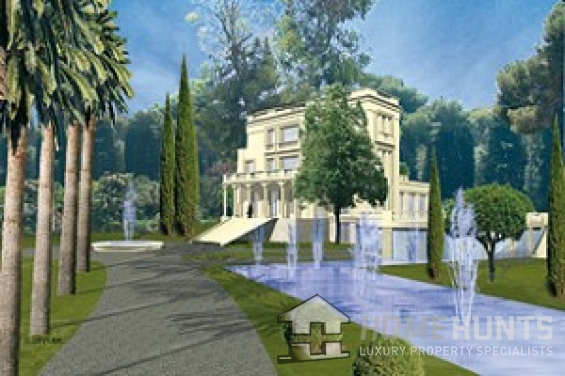 The property also includes a guest house in a Maldives style bungalow, a 250 m² caretaker's house comprising 5 bedrooms, numerous outbuildings and parking for 11 cars. The property is currently under renovation and the price includes the renovation works. It could also be sold as a blank canvas for 25m if the buyer prefers to finish it himself.  Fully renovated price: 35,000,000 euros.



Cap d'antibes

Le Cap d'Antibes really started to develop by the middle of the nineteenth century. At that time, wealthy people from all Europe, notably UK and Russia started to discover the area and built luxurious homes.

In 1926, the old castle of Antibes was bought by the local government and restored for use as a museum. Pablo Picasso came to the town in 1946 and was invited to stay in the castle. He stayed for six months, painting and drawing many pieces of art as well as crafting ceramics and tapestries. When he departed, he left all his works here, and the castle officially became the Picasso Museum.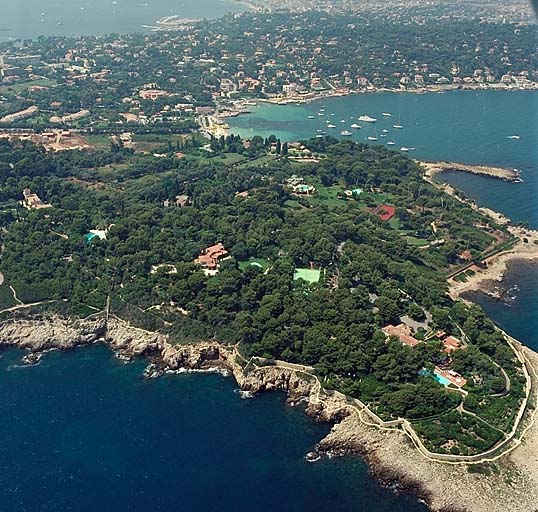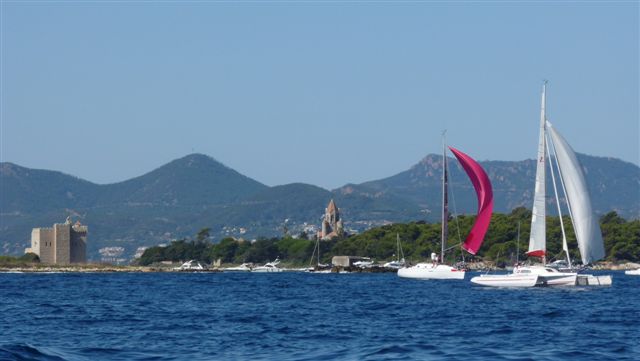 Many people are looking for places to buy on the Cap d'Antibes and the property market is booming here, probably more than anywhere else on the Riviera at present.  From an apartment to large watersedge villas, people flock here to experience the wonderful history, beautiful views, numerous festivals and head down to one of the 48 beaches which stretch between Antibes and Juans-les-pins.
VILLA . In the privileged sector of the Cap d'Antibes, 5 min walk from beaches, charming character detached villa.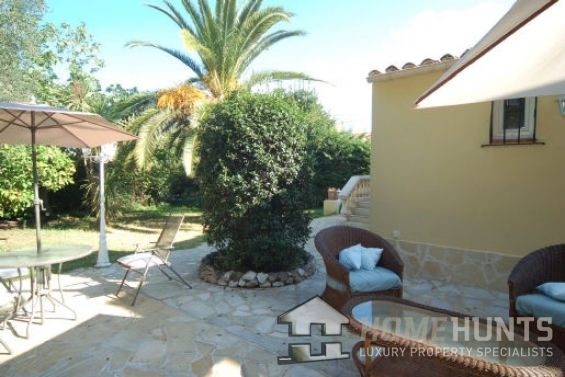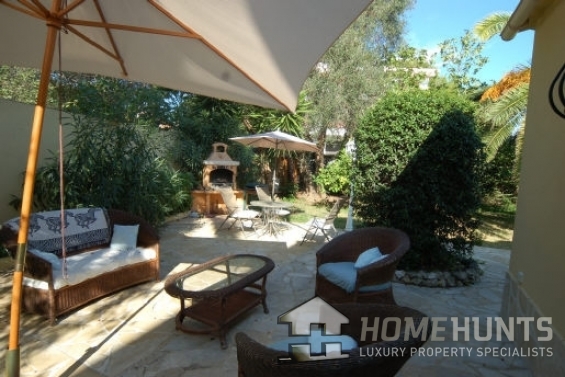 Completely renovated 135 m², living room, dining room, 4 bedrooms, laundry, high quality materials, reversible air conditioning and heating by soil, garden of 400 m² with terrace, palm trees and fruit trees. Building permit for a garage 4 cars. Price: 1,250,000 euros

Villa located in a sought after part of the CAP D'ANTIBES on the waterfront with a fantastic sea view. This beautiful property is in excellent condition, inside and out and offers around 600m2 of living space including 4 bedrooms.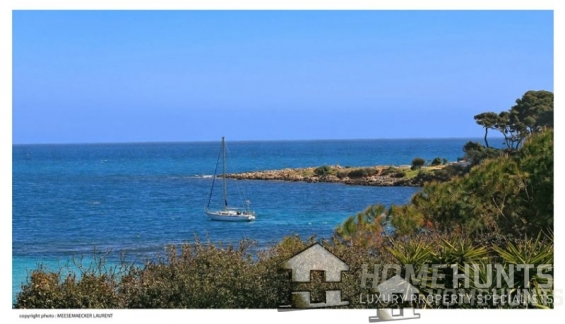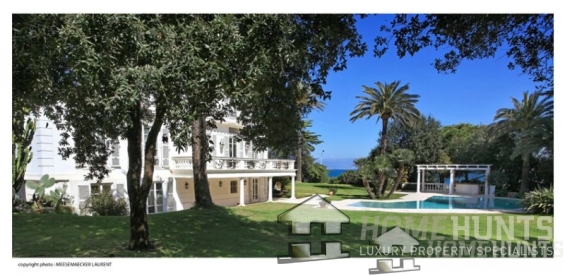 The property stands in 6000m2 of landscaped grounds and has a double garage plus parking for 6 further cars. Contact us for full details and price.
Cap de St Tropez
Although the name St Tropez is world-famous, is not normally associated with the actual name of Cap de St Tropez. 
There are several breathtaking Caps in between the Bays of Pampelonne and Grigaro such a Cap Camarat and Cap Taillat – still relatively unknown to many.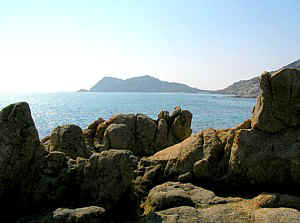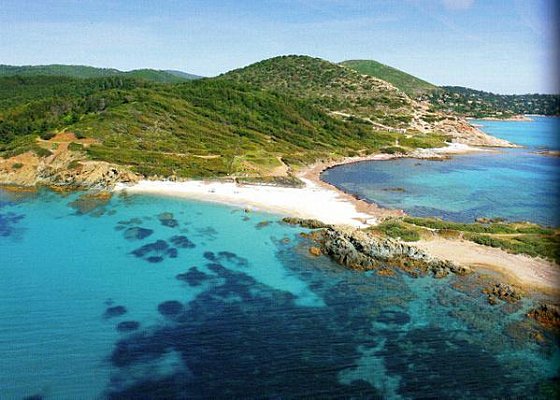 The areas on these Caps are fervent and rich in vegetation, the beaches boast fine sand and there are many pretty creeks tucked away under immense rocks.  It has become a mecca for many naturists who avoid the glitz and glamour of the St Tropez port, favouring the rugged rocks and pine scented forests which lie on this part of the coastline.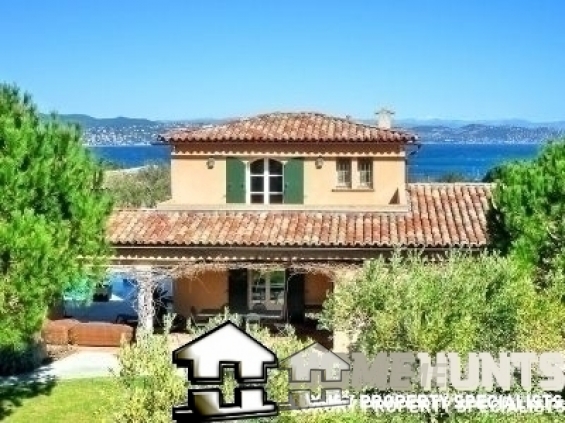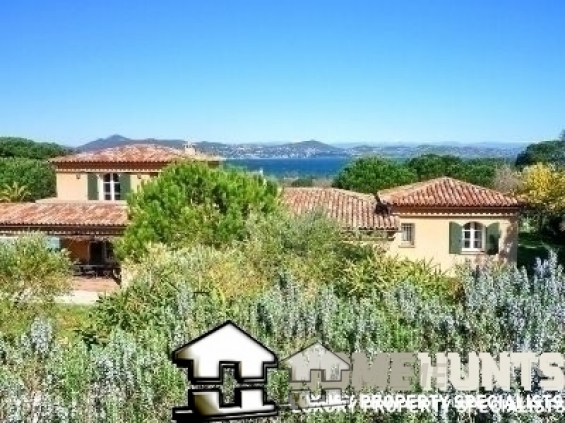 Beautiful property situated in one of the most appreciated areas of St Tropez.  Price: contact us
Cap Benat

The area of Cap Benat, along the Provence coastline, is an exclusive private domaine with private beach and private port.  There is nothing in front of it, it covers the tip and over looks over the Iles d'Hyeres.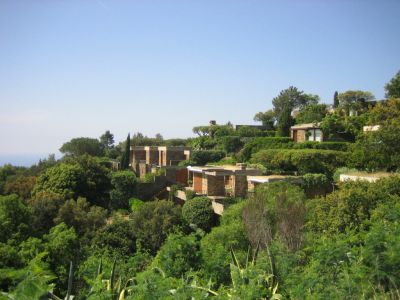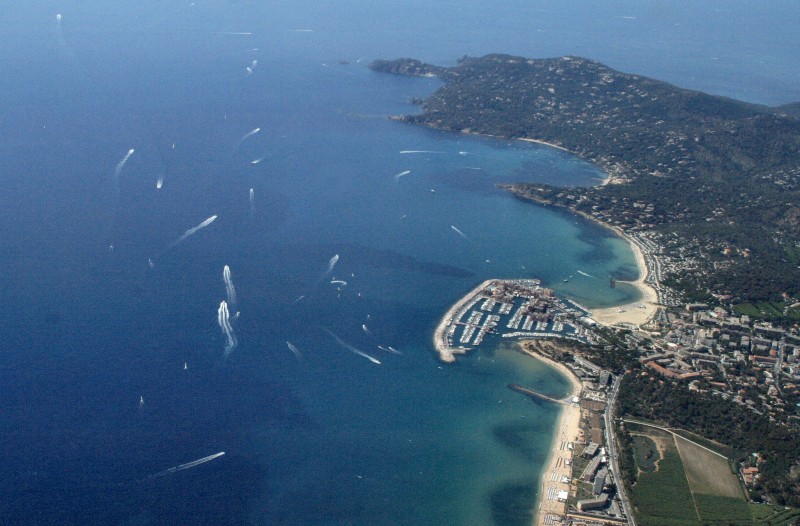 The 250 hectares of the domaine is considered one of the most prestigious domaines in southern france.  Individual houses of owners from mainly Switzerland, France and Germany, a quarter of the 250 hectares has properties situated on it, the rest has been left natural with trees, flora and fauna.   There are very strict laws and so nothing intrusive has been built.  Thanks to this owners are able to still have the feeling of seclusion.  There are also 7 tennis cours and also watersports on the beach.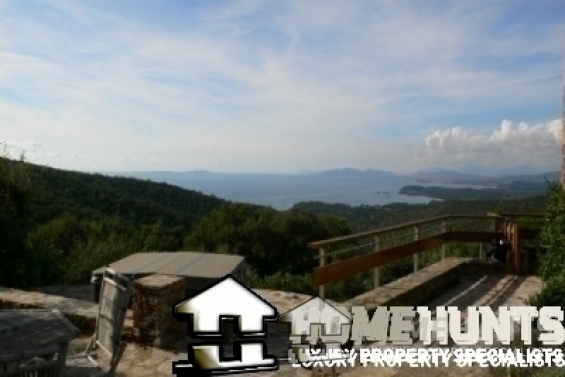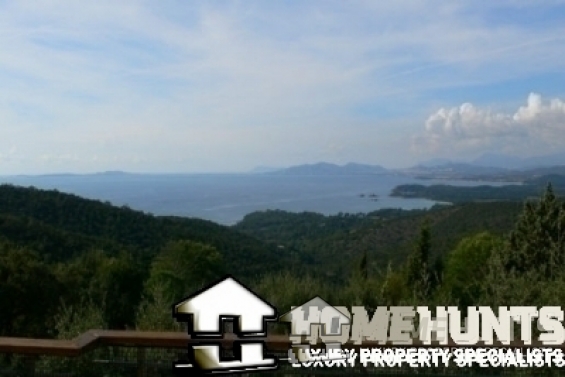 Situated on this private estate on the Cap, fully refurbished villa, tasteful, superb seaview on the rade of Bregançon. Price: 1,350,000 euros.
For sale in the very exclusive domain of CAP BENAT, almost waterfront property offering great amenities and an astonishing sea-view.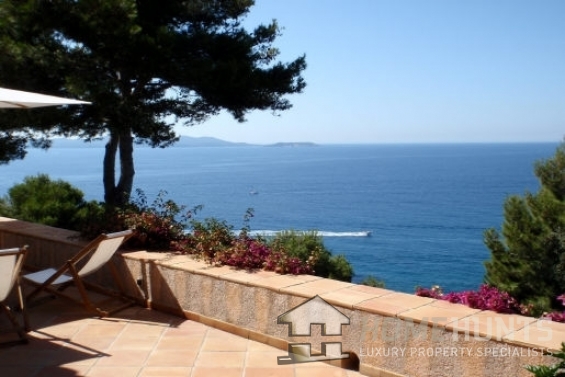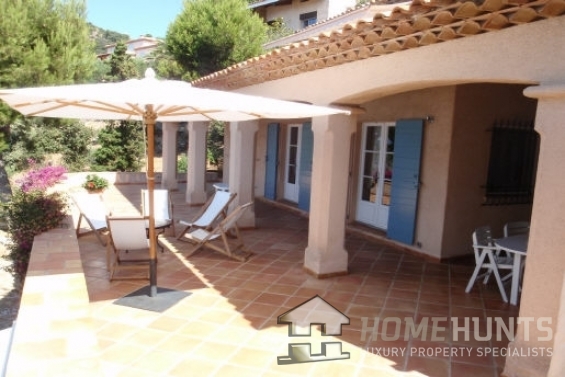 There is 180m2 of living space and 1800 m² of land. The main house offers 4 bedrooms, 2 baths, a large double living-room, kitchen, cellar, large terraces, covered patio an independent studio. Plus there is a guest house with the same overwhelming sea-view and offers a living-room, a kitchen, 2 bedrooms, 1 bath and terraces.  A really exclusive location – Possibility for a pool. VERY RARE and viewing highly recommended. Price: 3,500,000 euros.
Beautiful, contemporary property situated in a private domain. This property needs to be seen to appreciate fully. The open plan accommodation has been finished to the highest standard and workmanship.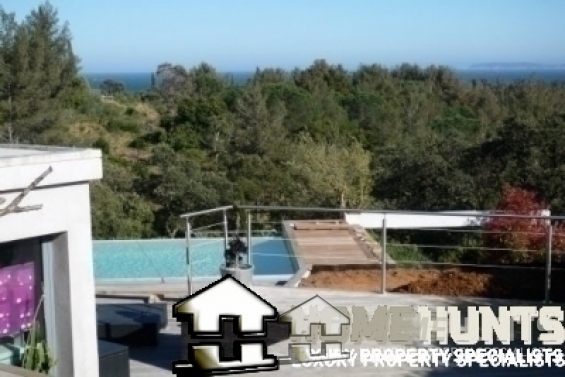 The property offers 240m2 of living space and stands in landscaped grounds of 2625m2. Six bedrooms in total and 4 bath/shower rooms. Superb pool with teak deck and great view of the sea. Price: 2,700,000 euros





Cap Canaille

Further west along the coast towards Marseille and situated in between the exquisite calanques of La Ciotat and Cassis lies the Cap Canaille.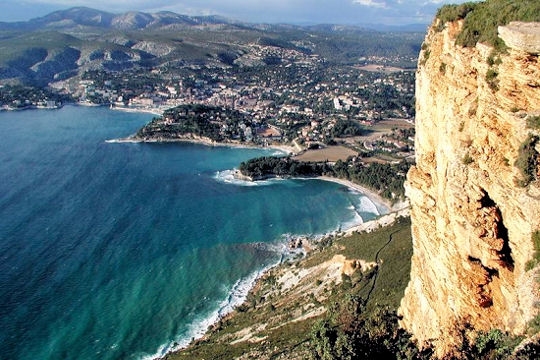 The calanques between Marseille and Cassis are popular amongst tourists and locals alike, offering several vantage points (such as the Corniche des Crêtes and Cap Canaille) and have spectacular sea view panoramas. A great number of hikers frequent the area and the cliffs are also used as training spots for rock climbers.

Most of the calanques are also closed to the public during the summer (typically July through September) due to the risks of forest fire that often happen during the dry season.  The best time to visit Cap Canaille and the calanques is probably March through May, when temperatures are still quite fresh and, unlike autumn and winter, rain is usually quite rare. Boat tours are also available starting either from Marseille, Cassis or La Ciotat, which can provide for some spectacular sightseeing.  Although there are no properties actually on the Cap, there are a number of beautiful properties nearby which overlook the Cap.

Overlooking the Cap Canaille, in the hills of Cassis, nice south facing contemporary house (below) with 3 bedrooms and bathrooms, a living room and a dining room with a total surface of 174sqm. Price: 1,250,000 euros.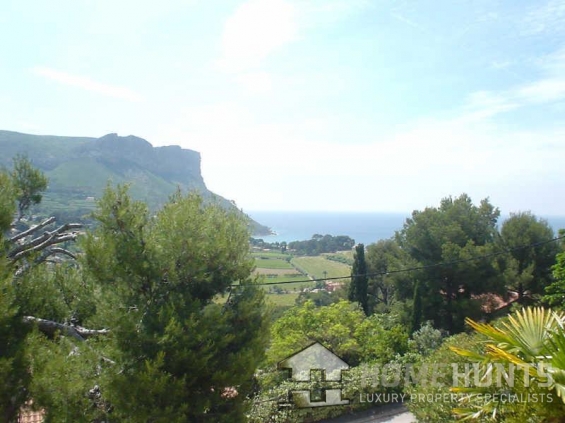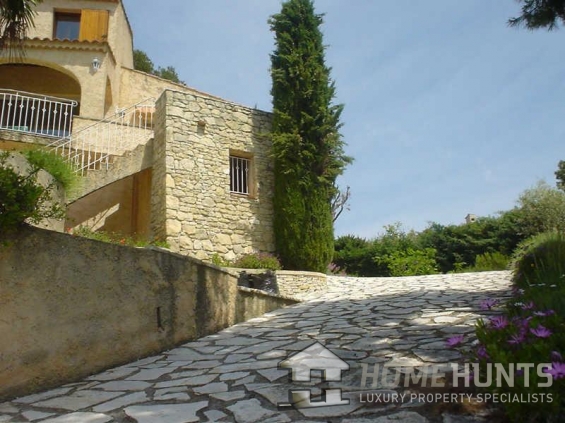 Superb villa (below)  with a living space of 300m², panoramic sea view, great Cap views, landscaped garden of 1000m², high quality property, swimming pool, terraces and outbuildings. Price: 1,390,000 euros.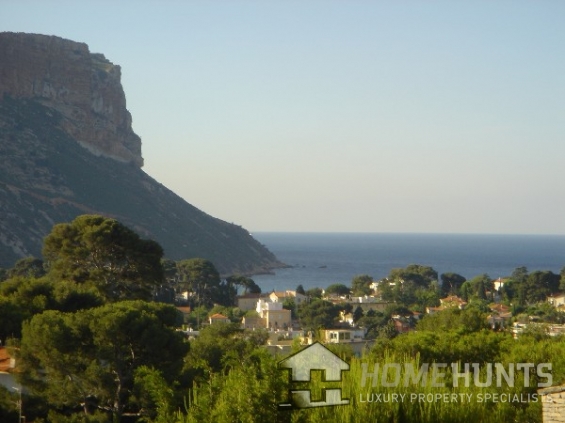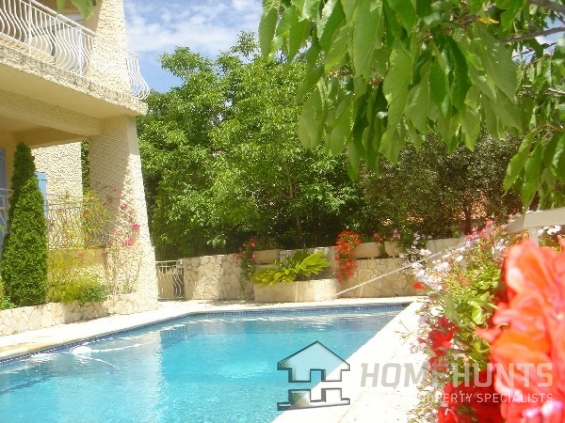 If you would like more details on anyof the above properties or are interested in Cap properties please contact us on info@home-hunts.com