The Big Boy's playground: It may be small and perfectly formed but its reputation is huge.  As the smallest French-speaking principality, Monaco has more millionaires squeezed in per square meter than probably anywhere else in the world.
Ever since Grace Kelly arrived in the 1950's to film "To Catch a Thief", Monaco has been luring the rich, international jet-set into its modest two-square kilometers of luxury.
In order to gain residency in Monaco you need to first be able to prove a couple of essentials to the officials.  First is a property deed as proof of ownership that you have either bought or a lease contract, a bank account certificate showing a deposit of at least 400,000 (varies from bank to bank).  The third condition is that you commit to spend at least six months a year in the country – not at all a hardship given the fabulous climate, stunning beaches and nightlife guaranteed to keep you on your toes during your half yearly stint.
High on the list of reasons to live in Monaco is that it has no personal income tax for residents (except if you are French)  There is also no capital gains tax (except if you are French) nor inheritance tax for direct heirs or spouses.
Understandably property in Monaco is highly sought after; there are long lists of buyers waiting for the right property.  But like the rest of the world Monaco has experienced a taste of the economic slowdown.
According to Stephane Moretti, manager of the HOMEHUNTS Monaco office "There will always be people looking to buy in Monaco and despite the downturn in property markets in other parts of the world, here the demand is still high." says Moretti who has been involved in Monaco businesses and Real Estate for the past five years.
"The commercial and corporate markets though are currently booming and it is still an amazing place to live" he adds.
Amazing is one way to describe the exquisite miniature place where there is one white-gloved police officer per 60 residents.  Safety is guaranteed and most celebrities love Monaco because the paparazzi are forbidden (unless it is for official work).
Mireille Krumbholz has been a resident for the past four years and is the owner of Canideli, the only pet company in Monaco which provides nutritional advice, behavioral therapy, pet sitting for horses, cats and dogs.   For Mireille it is more than just the 300 days of sunshine per year that makes her feel at home.  "I especially like the kindness of the people, the mix of all the different nationalities is invaluable." she says.  A protective and watchful eye over the country is largely due to security cameras which monitor the streets.  "I came to Monaco on my own and feel completely at ease and safe when I walk my dog in the park at midnight.  The feeling of security is such an important point, particularly for women."
Monaco has a rich cultural programme, every month there are several special events and art exhibitions, concerts and operas which are held throughout the year.  Once the sun goes down, the nightlife wakes up and Monaco offers some of the best restaurants, bars and nightclubs in the world. Rita Alay del Curto who works for luxury yacht broker, Ocean Independence says "the selection is amazing and there are so many quality places to go. "  She recommends Sea Lounge for an aperitif by the sea, Capocaccia the best place for true Italian "aperitivos", Saliere, perfect restaurant for a relaxed Italian meal and for a first class business lunch Yoshi, Joel Robuchon's first ever Japanese restaurant located in the Hotel Metropole.
Of course, if you do have just a touch of the "James Bond" about you, then slip on your tux and shimmy down to the American Bar at the Hotel de Paris, where a perfect dry martini awaits.
Nestled between the Italian and French Riviera it has a population of just over 30,000 and it split into ten districts, Monte Carlo being the most famous.

Monaco Ville, the old city perched on a rock which extends into the Mediterranean, is also where the palace is.  La Condamine is the port area, Fontvieille was created in the 1970's from reclaimed sea land and the others are Moneghetti, Larvotto, La Rousse, Saint Michel, La Colle and Les Révoires.
Currently on the market, a rare opportunity to buy an entire building is a "belle époque" style residence – the penthouse which is under renovation with luxurious fittings.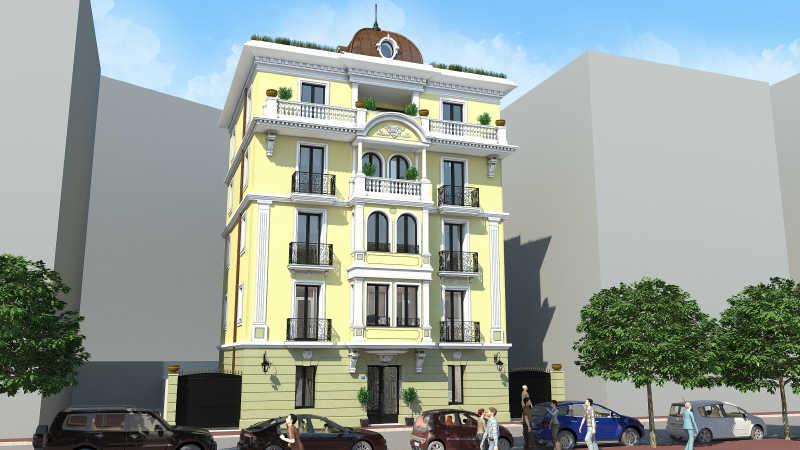 Habitable space of 686sqm 5/6 bedrooms, private entrance with lift and terrace plus 3 parking spaces directly outside. There is the possibility to buy the whole building with or without renovation.  Price: 36,500,000 Euros.
If you are searching for a luxury apartment, this particular one bedroom  property has been completely renovated in a high quality building with concierge and pool.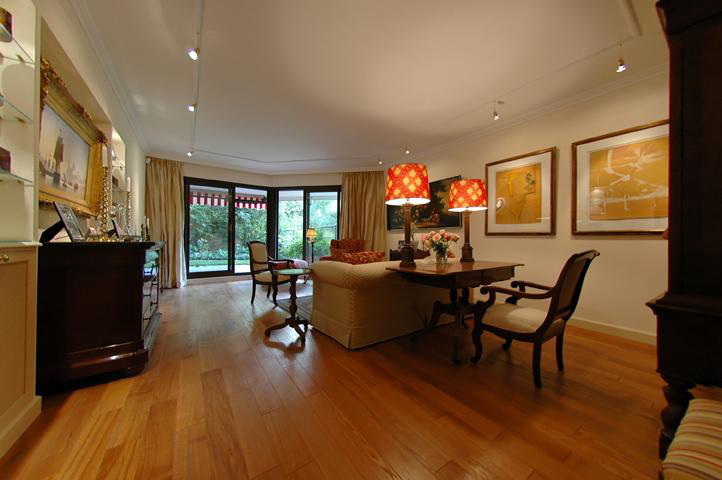 It comprises a large bedroom, dressing room,bathroom, guest WC, beautiful salon/dining room, full fitted kitchen with Parquet floors throughout. It also benefits from a peaceful private garden/terrace and is for sale at 3,300,000 euros.
When considering Monaco, most buyers have already made up their mind, hesitation is not really an option and considering all aspects of this exceptional Principality, Monaco delivers everything on a first class plate.