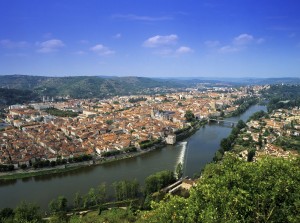 The Midi-Pyrénées, the largest region in France and one of the country's most beautiful, is always immensely pleasurable to visit, no matter what the season. It includes eight departments (Ariège, Aveyron, Haute-Garonne, Gers, Lot, Hautes-Pyrénées, Tarn and Tarn-et-Garonne) and is home to 25 "grandes sites", top tourist destinations that help to define the vibrant and unique personality of this beguiling region. Among the most stunning of these are the charming medieval village of Saint-Cirq-Lapopie, voted France's favourite village in 2012, the ancient Pont Valentré in Cahors, and the Millau Viaduct in the Aveyron.
The region is also renowned for its music, food and festive fairs at this time of year, so here are three reasons to spend time in the Midi-Pyrénées on the run up to Christmas.
1)    Musical extravaganzas
The music events that the Midi-Pyrénées is putting on in its capital are really worth shouting about. On 19 November American pop star Bruno Mars performs at the Zenith in Toulouse. The "Just the Way You Are" singer has shot to fame over the last three years and has now sold ten million albums and 58 million singles worldwide. Also at the Zenith performing on 10 December is British, Nottingham-born Jake Bugg. He had a number one album hit back in 2012 and a Mercury Prize nomination, and now works with US powerhouse producer Rick Rubin.
Musicals are also big in the region this autumn with Mama Mia playing in Toulouse on 22 and 23 November, which will please Abba fans, and Bollywood Express at Le Scenith in Albi on 30 November, promises love, dancing and glamour Bollywood style.
2)   Foodie fairs
Of course food markets, selling the best in local cheeses, meats, fruit and vegetables, and artisan-crafted confectionary, are part of weekly village life all over France. The Midi-Pyrénées, with its renowned Saturday market in Cahors, and traditional covered market in Revel, for example, are held every week throughout the year. But there are several extra special foodie events going on in the region, such as the Chocolate and Food Fair, which is being held in Albi on 23 and 24 November. Organised by the Chambre de Métiers, artisans, chefs and food designers at the top of their game all meet to show and share their mouth-watering creations – that means food tastings are on offer too.
3)   Christmas markets
There is nothing like a French Christmas market and Albi's Marché de Noel, which is being held from 29 November to 1 December, from 10am to 7pm, is a grand, not-to-be missed affair. The traditional Christmas market in Lauzerte, in Quercy, is more of an afternoon out with around 30 stalls offering goods, live music and hot wine – and, for the children, Father Christmas will also be making a special appearance.
Other smaller Christmas fairs are held all over the region – including one at Cordes-sur-Ciel on 24 November and one in Puylaurens on 1 December – but Toulouse's Christmas fair, held in the Capitole from 30 November to 15 December is the best of them all and always provides a magical experience.
The richness of food, history, conviviality, community, culture and commerce in the Midi-Pyrénées is the reason for it being one of the most popular and prosperous regions in France. This is why many choose to purchase primary residences here, and second home ownership in the Midi-Pyrénées is growing all the time. Home Hunts has properties for sale all over the Midi-Pyrénées at varying prices to suit any budget level.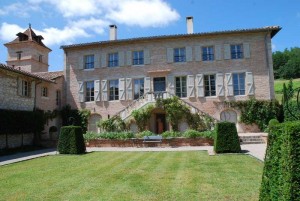 For a country escape that dreams are made of, this stunning eight-bedroom property (HH-6829328) has it all. Located in the Gaillac area near Albi, it is set in 91 acres, which include nine acres of Gaillac wines. With grand interiors, a beautifully-designed swimming pool and even a two-bedroom guardian's cottage, this unique property is competitively priced at €3,675,000.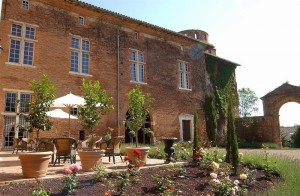 This 14th and 15th medieval château (HH-5997837) can be found just 20 minutes from the bustling city of Toulouse on 1 hectare of grounds. A spectacular building offering six bedrooms, which has been painstakingly looked after, it is an idea project for a tourist business and, at €998,000, is a fantastic investment proposition.