French Pyrenees Ski & Walking Apartments – rare income generating opportunity to buy a fully renovated property comprising 7 apartments in the prestigious year round mountain resort of Cauterets. Combines a lifestyle property purchase with strong income generating potential.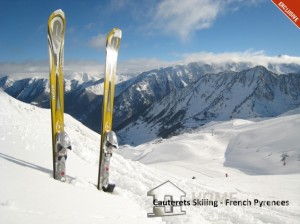 Based in arguably the best all-round ski and mountain resort in the French Pyrenees, this 7 apartment property is uniquely set up to cater perfectly for the multi-seasonal demand from both the French and  international tourism trade attracted to the superb skiing, walking, biking, thermal spas and many other activities of this historic town and surrounding area.

Located in the old town quarter, next to the river and in the heart of Cauterets, this property is fully renovated to the highest standards. It comprises a main building and an adjoining apartment. It provides a range of 3, 2 and 1 bedroom apartments plus a studio and a large office with the ability to be converted into an 8th apartment.

Currently running as a holiday accommodation business, this property can either continue to be let to generate income or alternatively is also designed so it can be split up and sold off as individual apartments if desired.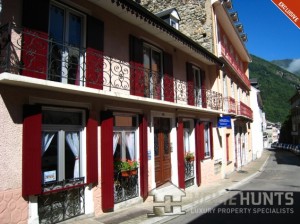 Fully renovated in 2007, this wonderful character building and adjacent apartment retains it's original charm as well as incorporating modern style and comforts. With individual private balconies overlooking the river and mountains, each apartment is similar in design and decoration but each has it's own unique character.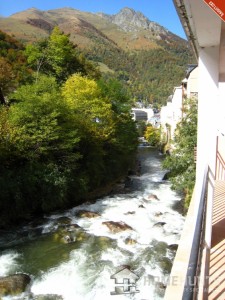 The largest apartment compromises a 3 bedroom (71 sqm) duplex. There is a 2 bedroom (60 sqm) apartment, a family (40 sqm) apartment, three 1 bedroom apartments (27, 29, 30 sqm) and a studio (23 sqm) apartment. In addition there is beautiful stone walled Welcome Room/Office (approx 28 sqm) which can be converted into either a large studio apartment or a 1 bedroom apartment with access to riverside terrace.

There is direct access to the ski resort from the town via a high speed cable car system going up to the ski station and pistes between 1500m – 2500m. Only 15 mins from the Pyrenees National Park there is further cross country and touring skiing and year round mountain walking. This property is perfectly located for both as well as all the other tourist attractions the town and surrounding area has to offer.

A rare opportunity to purchase a beautifully renovated building providing a range of income generating  apartments in one of the Pyrenees most popular year round ski and walking destinations in a popular and historic thermal spa town.
Price: 1,150,000 euros and for more details please contact us on info@home-hunts.com