Rooted in the rural French countryside, or on the edge of a scenic little village, the French country farmhouse opens its wooden, welcoming doors to all who step inside.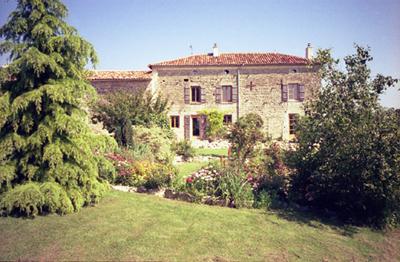 This ever popular style oozes rustic warmth and its design includes curved arches, soft lines and stonework.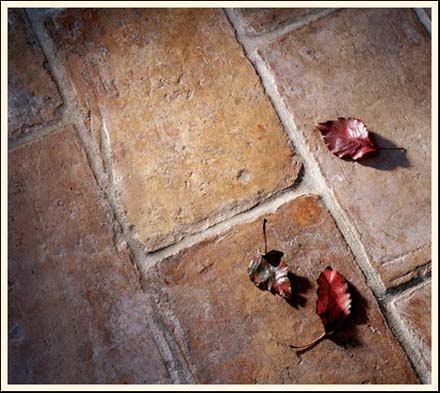 Inside, you'll find wooden beams, plaster walls and stone floors and if you close your eyes it is easy to imagine the the smell of the log burning stove and the feel of the sun-warmed stone tiles beneath your feet.

It is not only the actual farmhouse properties which are highly sought after; French Country Farmhouse has evolved into one of the most popular styles of interior design around the world. The look is casual, inviting, and fuss-free – the charm lies in the bucolic feel of the furniture and accessories.

French Farmhouse interior design styles have an eclectic character of mix and match, use what you have and find a new use for an old item.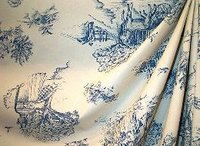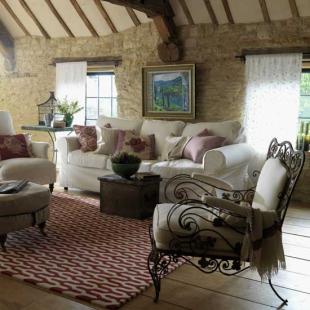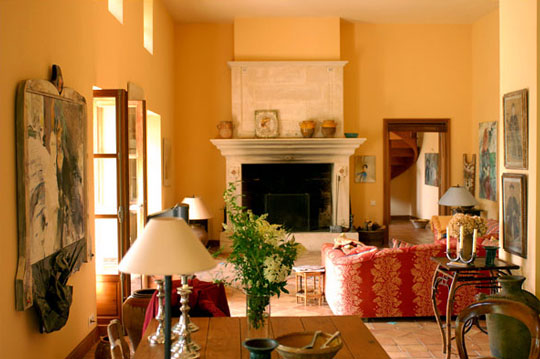 French Farmhouse allows  a large velvet sofa with a 'shabby chic' fauteille chair and a Louis XIV armoire to sit together without any hint of a mismatch.  All items that are well loved and still meant to be used and not to be put in the jumble sale or a museum. The colours and patterns are a mixture of bright blue, red and yellow of Provence used next to two-tone toile's and silks of Paris.
Dibor, specialise in French country Farmhouse furniture and their high quality plus wide range of everything you could wish for is available to order from their recently re-launched mail order.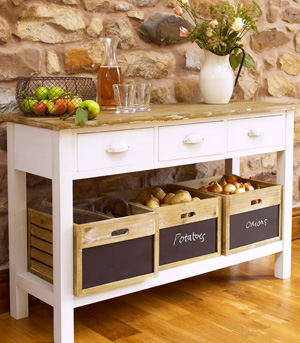 This family based business is passionate about their stunning collections and there are not only large pieces of furniture but lots of fabulous ideas to accessorize and decorate your home.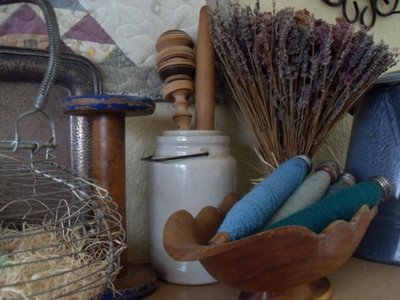 The interior atmosphere always seems to tell a story, little touches of 'brocante' pieces that are too nice to throw away; not quite junk not quite art are placed throughout various rooms.  Wire bird cages, cast-off egg baskets, rustic ladders and garden trellis all find safe haven in a French Farmhouse.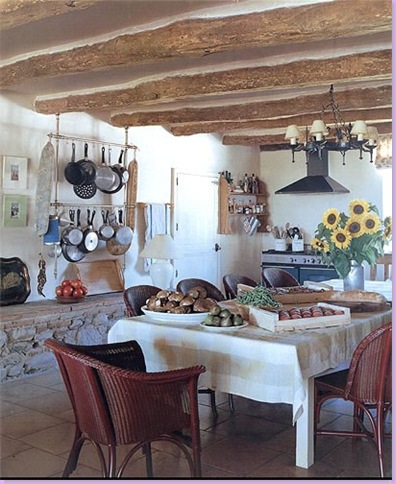 The centrepiece of any French farmhouse kitchen is the table which was originally made to accommodate the farm workers who would dine together, a traditional French country-style dining table seats from six to twelve persons.  Large kitchens lead to open-fireplaced living rooms and terraces offer the entertaining outside space that families and friends can enjoy.

Many British peoples 'love affair' with French Farmhouse started well over 20 years ago– today buyers are still searching for a place in the 'campagne' where they live, breath and experience the wonderful villages and scenery across the south of France.

Stephanie Browne, owner of a country farmhouse in the Languedoc-Roussillon region of France rents her property throughout the year and confirms that 2009, despite the recession, was their best year to date.  Buying a farmhouse to rent is one of the most popular searches.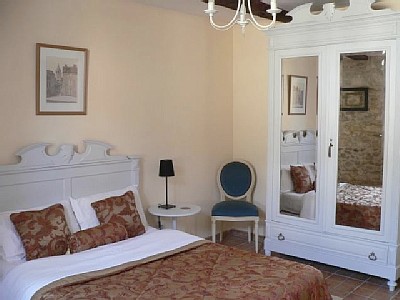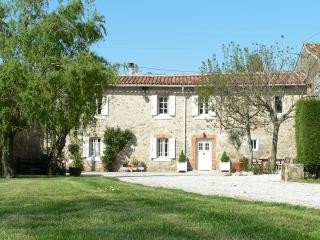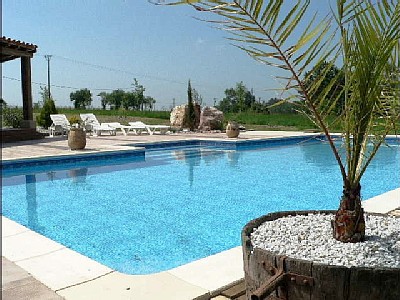 This character house has exposed stone and beams, fully equipped kitchen, private drive and parking and provides everything needed for a relaxing and enjoyable place to stay during your property search. www.laterrasse-france.com

www.dibor.co.uk
www.leshiboux.com
Photo credits: Stephanie Brown, Richard L. Harbus, dibor.co.uk, erica – www.meadowstreet.com
If you would like to receive more information on a full list of farmhouses anywhere in southern France, please contact: info@home-hunts.com
ROQUEFORT LES PINS: All of Provence wrapped up in this beautifully renovated stone farmhouse, which has maintained its old world charm whilst offering high quality appointments in an elegant, subtle decor.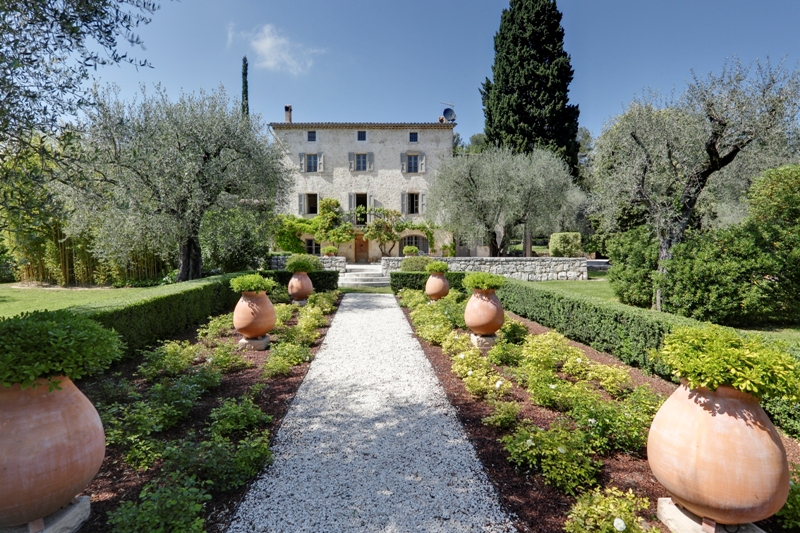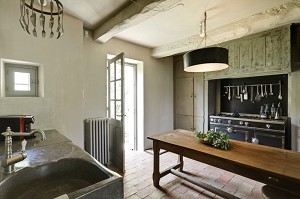 Surrounded by over 3 acres or 1.7 hectares of gently sloping, park-like gardens with endless olive trees, fruit trees and flowering Provencal shrubs, the property enjoys complete quiet and tranquility with unimpeded views over the countryside.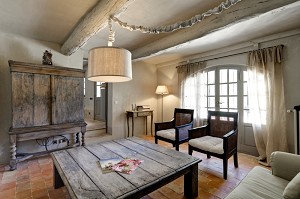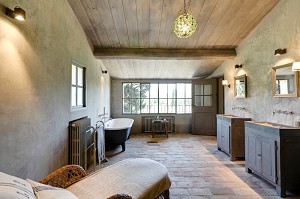 The farmhouse provides 5 spacious bedrooms, fully equipped country kitchen with large dining area, sitting room, study, 2 salons, and independent guest apartment. Hidden in the greenery is the vast swimming pool with summer kitchen and pool house. There is also the possibility of further construction on the land.  Price: 5,000,000 euros


LUBERON: Close to Cavaillon and the very beautiful village of L'Isle sur Sorgues this provencal farmhouse dating back to the 14th century has been entirely renovated with a living space of 360m2 with an enclosed gardens of 3600m2.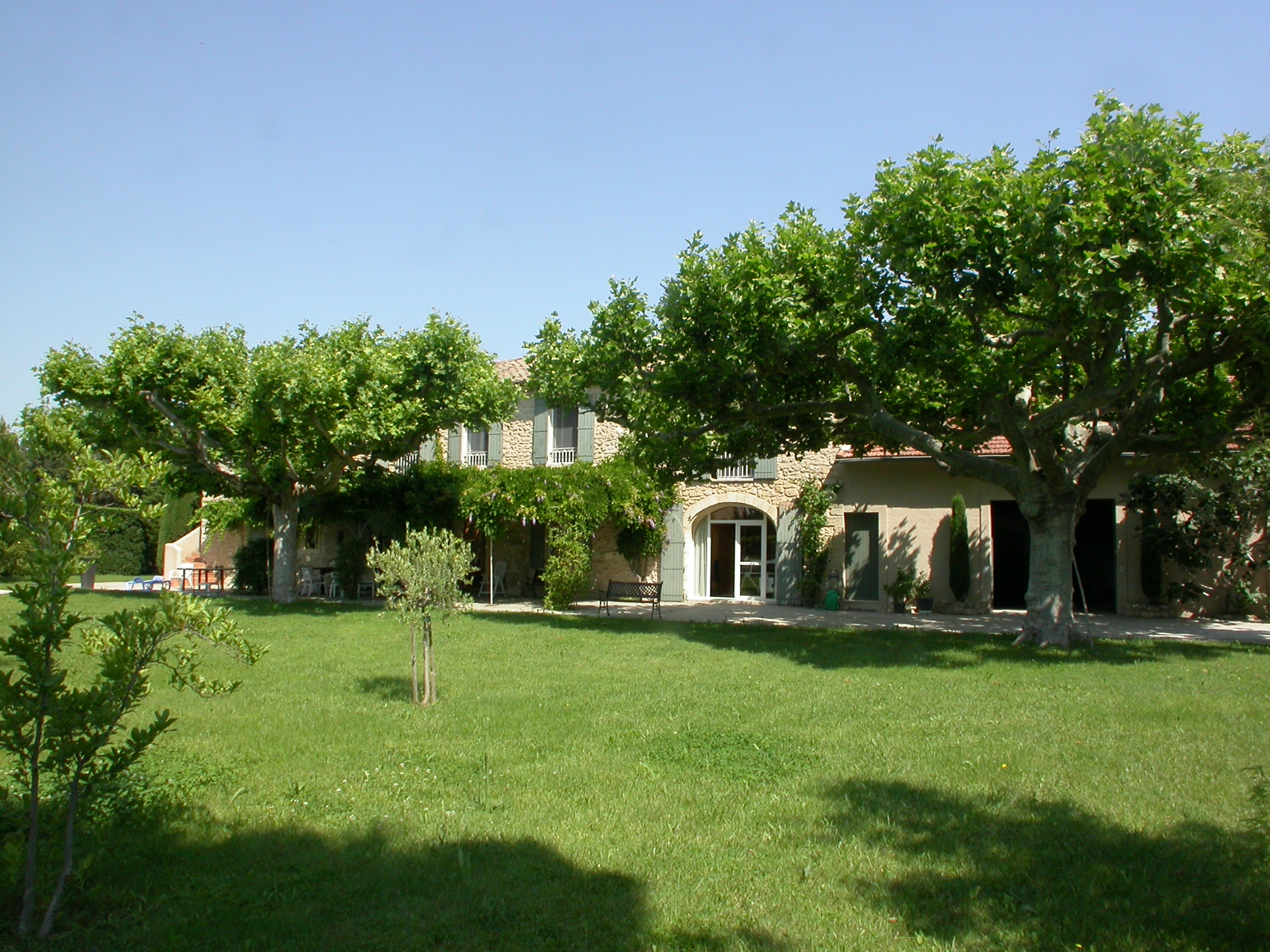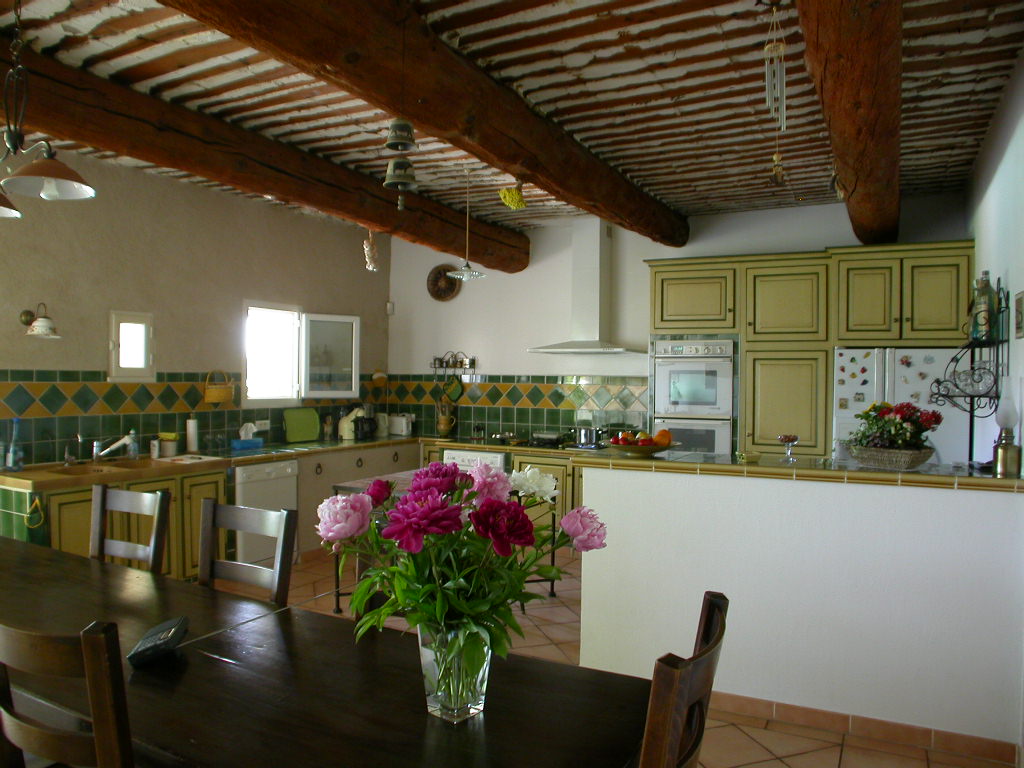 Situated in the countryside close to the famous antiques town, this farmhouse makes a perfect country home. There are also outbuildings of approximately 153m2.   Price negociable: 1,260,000 euros.



ARGELES SUR MER:   Located in a protected rural area only 1km from the beach, this is an exceptional XVIIth stone farmhouse for sale. This 350m² stunning property is divided into 5 apartments all of which are entirely restored and rented out on a yearly basis.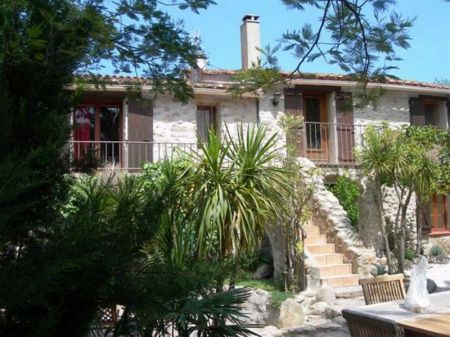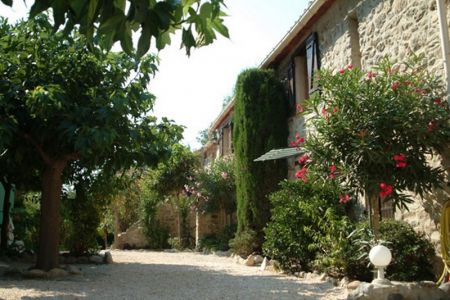 It is split into 2 x 1 bed apartments, 2 x 2 bed apartments and a large 3 bed apartment of 145m² with stone walls, wood beams and a fireplace. The property has a lovely setting in a large garden of 1200m². A rare opportunity for an up-and-running gite business on the coast. It could also be converted into a large private property with B&B/guest accommodation. Price: 1,040,000 euros.



LORGUES:
This stunning farmhouse with 280m2 of living space has recently come onto the market.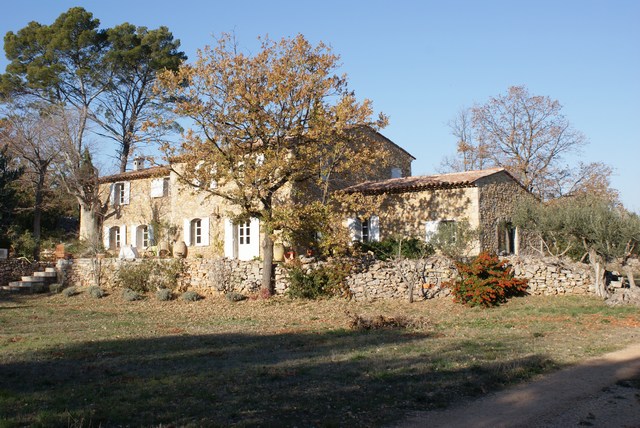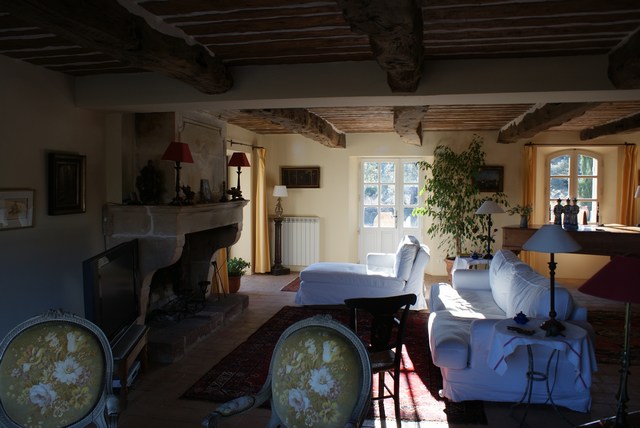 Surrounded on just over 5 hectares of land it offers 5 bedrooms, 2 reception rooms. Price: 1,300,000 euros.



LES ALPILLES
Close to St Remy de Provence and Avignon, this beautiful XIXth century farmhouse has recently been renovated with taste, using first class materials and is absolute perfection, combining a classic farmhouse atmosphere plus elegance, space and charm.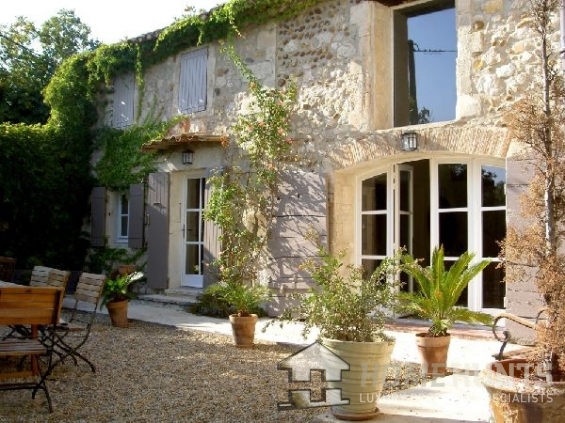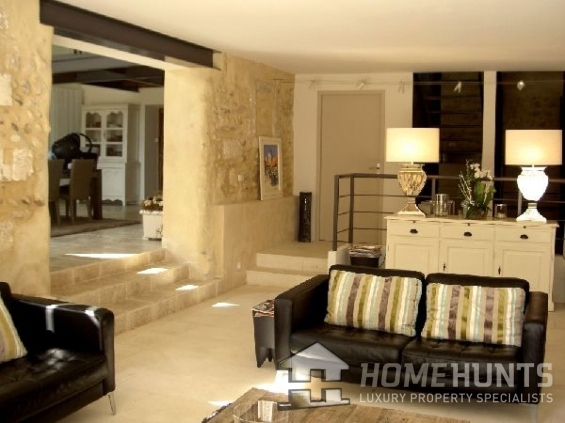 It has 400m² of living space and 8800m² of garden, plus 50m² of outbuildings to be converted and is totally securely fenced. Price: 1,362,000 euros.


SOUTH WEST FRANCE – PERIGORD
Located on top of a hill, with gorgeous views over rolling countryside, this outstanding fully renovated stone farmhouse ideally combines authenticity and comfort.
A little piece of paradise a few minutes drive to a lovely medieval market town with all amenities. Price: 1,144,500. euros