ONE ROOM OR TWO?
The bed and breakfast establishments of the 21st century are a far cry from the notoriously badly-lit rooms, where the bathroom was four doors along a corridor.  Today, we are spoilt for choice of places that offer that something special, that certain "je ne sais quoi."

Ranging from boutique B&B's, activities B&B's, beautiful stone farmhouse B&B's, special location B&B's the list is endless and people looking to combine a new life with a new career are buying properties to create their own special place for eager guests.
In France especially, there is a higher demand in recent months for bed and breakfast accommodation, particularly in the more popular areas, such as the Dordogne, Languedoc-Roussillon and Provence. Many buyers see becoming an owner of a bed and breakfast as a good source of income and fitting into their new surroundings and way of life.
Nevertheless, would-be hosts should be aware that the chambres d'hotes (bed and breakfast) owners may only offer a maximum of five rooms before social charges increase. When you consider that the average price for bed and board currently stands at €40 per room per night depending on the season, running such a business is unlikely to make you an overnight millionaire.  But, what it does give is a feeling of achievement, being in control of your own business and making a living.
It can be a daunting prospect starting your business in a foreign language and experts and B&B owners alike agree that it is essential to be able to speak and understand a good level of French if you are serious about your business. Author, Deborah Hunt has written a book, passing on the benefits of her experience, called Starting and Running a B&B in France.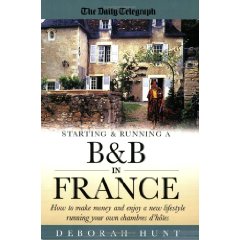 She states that you only need two qualifications to go into this line of work: "an ability to work hard, and an ability to speak French."
So, is it worth it? Everyone seems to agree that, in spite of the hard work, it's a great deal of fun. "You get far more out of living in France by joining the economy than by just living in a Brit enclave – and you meet some wonderful people of all nationalities," writes Deborah.
"The most rewarding this for us is when the guests get out of their car, normally after a long drive and their stress immediately evaporates once they see their beautiful room and are offered a welcome drink" says Joanna Vivian, owner of Le Gamoas B&B near Nimes.
With regards to financing and the issues concerning the purchase of the property, Tim Yates of Spectrum IFA gives his advice when making an offer:
"If you are proposing to buy a property that you will run as a B&B, it will be much more difficult to get a mortgage if the property is already registered for commercial use. If you are a cash buyer for a B&B registered property it is no problem.   It's "Catch 22" in that to get a commercial loan from a bank here you have to demonstrate a track record of running a similar business and have a long established relationship with that particular bank. If you want to run a B&B perhaps select a property that has the potential but is classed as residential and base your mortgage application on your current not projected future income. Once you have bought the property banks don't really care what you do with it as long as the mortgage is being paid."
The registered organization www.chambres-hotes-france.org adds that "Running a B&B is also about being able to share the pleasures of a good meal, made often with home grown produce and for guests to visit and discover the cultural richness of the surrounding area."

If you are interested in a particular area and wish to purchase a property to run as a B&B please contact info@home-hunts.com.

We have 5 copies of the book "Starting and Running a B&B" by Deborah Hunt to give away to the first five people who email: nicola@home-hunts.com

Here is a small selection of properties waiting for new owners to welcome their guests.
SANARY sur Mer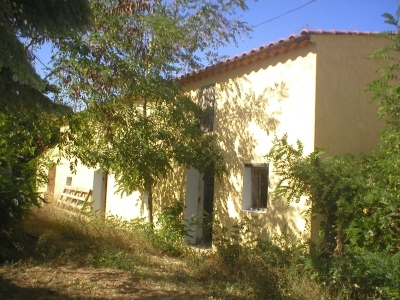 (right) Ideal project for a Gite or Chambre d'Hôte. Provencal Bastide partially renovated + 3 large outbuildings to renovate. On a land surface of 3600m², with 2 wells, olive, acacia, palm and fruit trees. In a developing area, only 15 min from the beaches and port, easy access to the motorway and train station. Price 1,270,000 euros.
In a peaceful village just outside Cavillargues (below left) and a short drive from Uzes, this impressive village property has been recently restored with style and quality.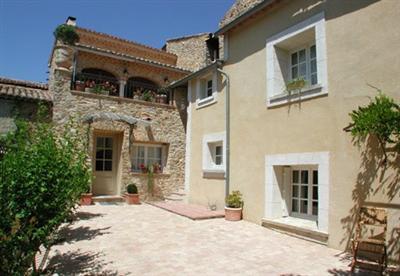 It comprises a principal house with large reception rooms, 4 bedrooms, 2 bathrooms and large terrasses including a solarium with beautiful views.  Directly adjacent are 3 independant apartments, ideal as either a yearly rental or as holiday rentals. Price 840,000 euros.

BANDOL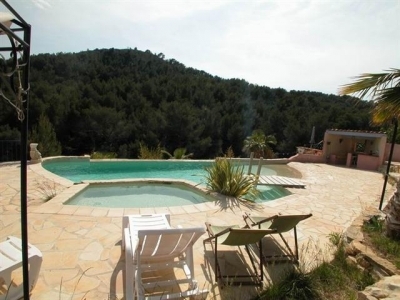 (right) Provencal mas, in a quiet area, with a view over the countryside, 5 minutes from the centre and the beaches. Ideal investment for a Chambre d'Hôte, or seasonal location or for a large family, on a land area of 3700m², with a habitable surface of 320m². Price 1,015,000 euros


LE LUC (below left)
Beautifully renovated old bastide of approximately 300m² living space on a flat 2000m² plot located only 1.5km from the village and the supermarkets. The main house of 200m² comprises a large living room, cellar, dining room, kitchen, utility room and garage, 4 bedrooms all ensuite and toilets.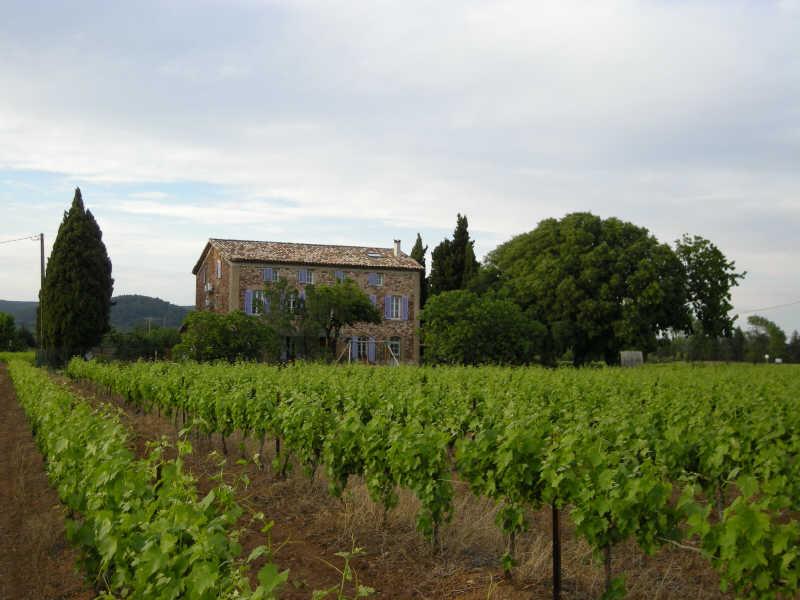 There are 2 apartments attached to the house (45m² and 65m²) which offer great letting conditions. Possibility of running a B and B or gíte. Pool, pool house, lots of terraces and old trees are part of this unique bastide enjoying great views over the vineyards and the Massif des Maures. Price 850,000 euros



FONTVEILLE (below)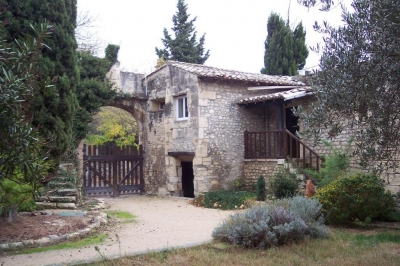 Old castle dating back to XIIIth century offering a surface of 990m2 and set on a land of 1700m2.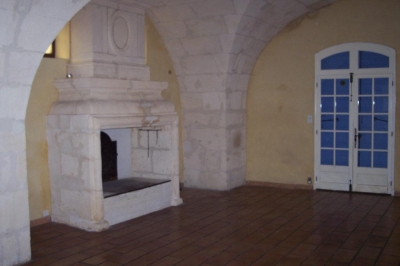 The castle includes a large reception room, then several bedrooms which can be converted as a B&B. A magnificent property full of history.
Price 655,000 euros