Montpellier is one of the liveliest and most vibrant cities in France. Capital of the Languedoc-Roussillon region, it is home to 400,000 people of which around a quarter are university students. During the summer, the vibrant Place de la Comédie, at the heart of Montpellier's dynamic centre, is filled with street performers, musicians and bustling markets, but the city also offers splendid beaches and cultural and historical attractions, as well as great shopping and fine dining options.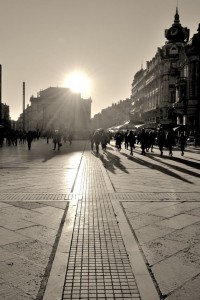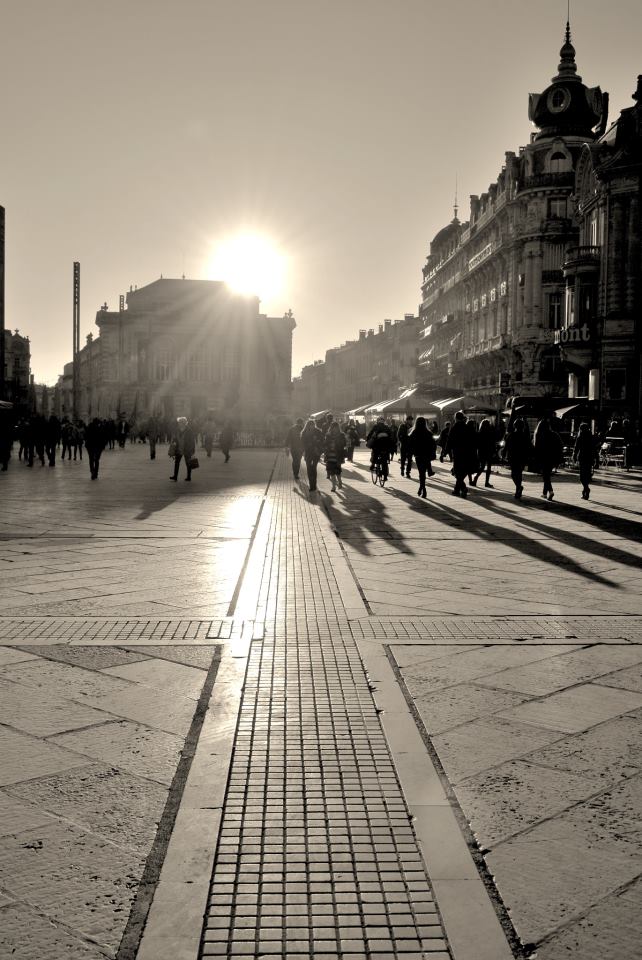 The city's winding back streets, which meander from the Place de la Comédie, are full of restaurants, bars and eclectic boutiques, and lead to the old town of l'Ecusson. Here, the buildings date back to the Middle Ages and are a mixture of medieval, Renaissance and 19th century styles.
Highlights of this historic quarter include The Porte du Peyrou, a 17th century arch, and the Place Royal du Peyrou, a stunning tree-lined esplanade. In terms of eating out, the city has plenty choices, such as the Petit Jardin, a gastronomical delight in the city's historic quarter. Here the quiet patio garden seems a million miles from the city centre and al fresco evening meals are warmly illuminated by pretty outdoor lighting.
Not far from the Place de la Comédie, the Musée Fabre recently benefited from renovation work at a cost of over €60 million. With paintings, sculptures and ceramics on show it now tops the list of the city's best cultural attractions.
The combination of Montpellier's ancient history, recent renovations and modern constructions all help to create Montpellier's beguiling look and unique personality. This is perfectly demonstrated by the Antigone district, nestled between the old town and the River Lez. The area, built on the site of Montpellier's citadel – originally constructed in the 17th century – is filled with shops, apartments and offices housed within impressive neoclassical buildings that were designed by Spanish architect Ricardo Bofill. There is also a sleek new tramway here and a conference complex, both of which have played a part in making Montpellier one of France's fastest-growing cities.
Home Hunts has many different types of properties for sale in the Montpellier area across a wide variety of budget levels. Here are three at varying prices to give a flavour of what is on offer.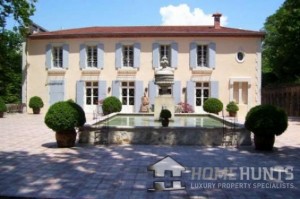 This luxurious château (HH-3534839), located in a village on the outskirts of Montpellier, dates back to 1870. With eleven en-suite bedrooms, the property has good income potential, and there is also a caretaker's apartment, a gite and outbuildings to renovate on 80 hectares of grounds. Priced at €3,670,000, this recently renovated property – which maintains many original features such as terracotta floors, marble fireplaces and high ceilings – is a must see.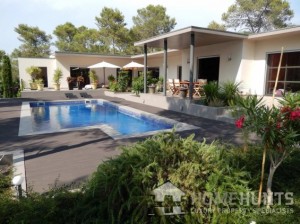 In the north of Montpellier, in a highly sought after area, this stunning contemporary villa (HH-6975558) has been built with convenience and luxury in mind. Surrounded by high-reaching pines and a thriving exotic garden, this four-bedroom, modern residence, with a beautifully-designed swimming pool, is on the market for a very competitive € 1,460,000.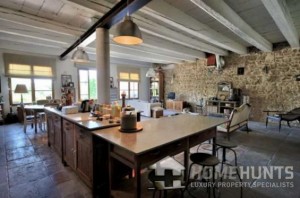 With a country-style kitchen that dreams are made of, this 19th century town house (HH-6313726), formerly a maison du vigneron, is situated in the greater Montpellier area. Entirely renovated and including five bedrooms and enough space for a swimming pool, this €670,000 property is an attractive investment proposition.