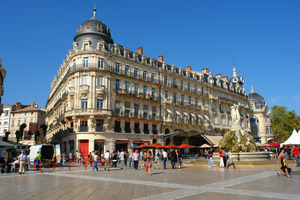 During the middle ages Montpellier began to develop and unfold at great 'vitesse' and although the city is now over 1000 years old there is certainly nothing aged about it.   The capital of the Languedoc-Roussillon, Montpellier's reputation for a dynamic, vibrant cultural melting pot is confirmed.  There is something for everyone in this city and close surrounds – with stunning architecture in the centre, magnificent country scenery and beautiful clean sandy beaches.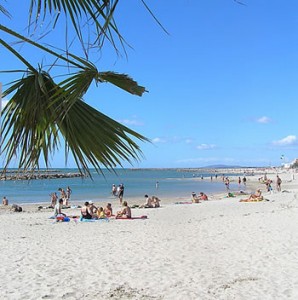 The coast is only 7kms from the city centre and there are a wide selection of activities and events going on in the area all through the year. Located half way between France and Spain and with an estimated population of around 300,000 the city is only 3 hours 15 minutes from Paris on the TGV with its own international airport and sophisticated tram network.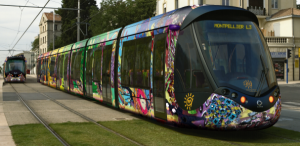 The tram lines 3 and 4 (decorated by inspirational designs of Christian Lacroix) are now running out towards the coast bringing city and sea closer together.
The Golf de Massane is situated 12kms from the centre of Montpellier and since being built 12 years ago is now the fifth largest golf course in France.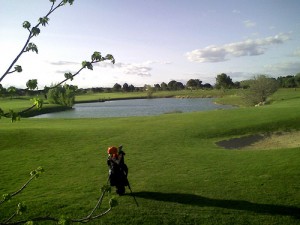 As the eighth sunniest city in France it thrives on it's sunshine thoughout all the seasons with an attractive mild winter climate.
Here are a few properties in the city, country and at the coast to give you an idea of just how much of an all-round great location Montpellier is:
Located in the countryside near Montpellier this stunning Vineyard (below) offering 76 hectares of which 36 hectares are vineyards in production and 2000m2 of agricultural buildings.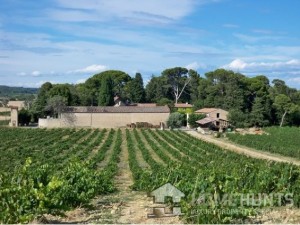 A beautiful house from the 17th century offering 400m2 living space, park and enclosed gardens of 2 hectares with pool.  Price: 3,800,000 euros.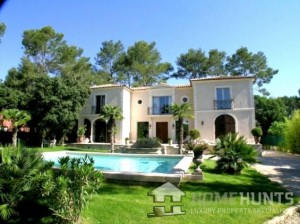 Situated north of Montpellier this magnificent house (above) faces south, built using original materials, it is a fine example of a wonderful country property.  Price: 1,700,000 euros
This splendid Character House (below)  is located in the heart of a village with all amenities just north Montpellier.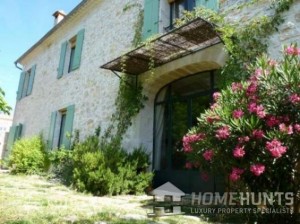 The house boasts generous volumes throughout with locally sourced stone floors and exposed beams. It would make a lovely Chambres d'Hotes or family home.  Price: 690,000 euros
This unique Art Deco property is located in the Montpellier area (below)  facing the sea with walking distances to the beach, restaurants and all amenities.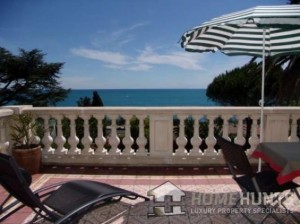 The south facing character house benefits from terraces overlooking the garden and the sea – enjoy!  Price: 1,975,000 euros
Ecusson area in the heart of the city: a duplex apartment of 170m2 in a listed building mansion block, with 5 main rooms. (below)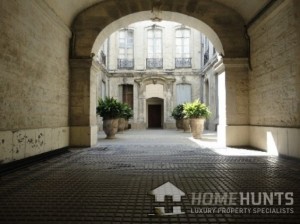 Lounge and kitchen, 2 bedrooms (of which one is a parental suite) looking onto a patio with colonnades of 40m², and two further bedrooms. Garage, Dressing room, 1 laundry… A unique apartment.  Price: 620,000 euros.
For a full selection of properties in the Montpellier area please contact us on info@home-hunts.com
tram photos c: montpellier Agglo.