The series of interviews about the directors, managers and team of Homehunts continues and in this edition of The Address, we meet the manager of one of the most exciting and buzzing areas in the south of France – the Cote d'Azur.  Covering an area from Monaco to St Tropez with some of the most expensive properties on the property market, we talk to Amy Bault about life and luxury properties in this wannabe location.
Amy Bault was born in Hong Kong and has a banking background in Asia and France. Besides speaking Chinese (Mandarin and Cantonese) fluently, She has also mastered French, English and Japanese. With more than 15 years' experience as an expatriate in many Asian and European countries, Amy lives on the Riviera close to Mougins where she has spent the last 7 years helping clients to find their dream home on the Cote d'azur.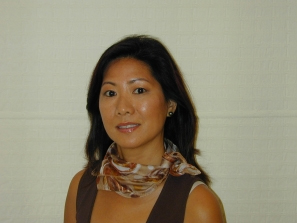 What brought you to the Riviera and in particular Biot where you are based?
To begin with, my work with a French bank brought me to Paris where I got married to a French man.  I continued my expatriate life after getting married.  We lived in many different countries before my husband took his early retirement 8 years ago.  We decided to move back to France but he didn't want to live in Paris where he was born.  We had to find a place that we both liked.  As we have been coming to the Riviera for the last 25 years for holidays, we decided that this is the only place in the world where we would want to live.  My idea was to live near the sea as I grew up by the sea in Hong Kong.  However, Daniel my husband knows the Riviera very well and insisted that the coastal area is not for us because we need space to welcome our families and friends from all over the world; we have chosen Biot which is a very good compromise.  We are only 6kms from the sea, it has a country side environment but yet accessible to everything.
How did you come to be working at Homehunts?
When I first arrived in Biot, I was looking for a job only in the banking sector but soon realized that there aren't any job available unless I would travel to Monaco, I then went on the labour department web site to see what the jobs that I could do here are.  Real Estate seemed to be the most interesting job; I then applied and started working for an agency in Cannes.  After 3 months, I decided that I'm not aggressive enough to do any sales job so I quit.  I then found Home Hunts by chance; the concept of helping people find their dream home and the possibility to propose all properties on the market without having to use any sales technique suited me better.
How did your family feel about you moving to France?
I come from a very close-knit family and my parents were not at all happy when I decided to marry a French man and settle down in other countries.  However, they had no choice but to accept it.  It is never easy for parents to see their children leaving home for another country.  Distance increase worries but I do go back to Hong Kong at least once a year and with all the communicating tools today, we don't feel the distance so much as before.
Did you find the cultural differences between France and Asia difficult to adjust to?
I certainly did at the beginning.  However, it is a matter of adaptation.  Living in a foreign country is always interesting.  After living in Paris for 2 years 25 years ago and in Biot for 8 years, I feel that I'm totally integrated.  Talking about cultural differences, I've created an association to help Chinese people adjusting their life in France, this association is to facilitate the communication among Chinese and Europeans, and it is a very good way for cultural exchange.
Did you learn to speak French before you moved to France?
I spoke French fluently before moving to France.
It is still a very sought after area do you have a favourite part?
Depending on people's need, each area has its pros and cons.
Is there a particular area within the Riviear which you think is still yet to be discovered?
The Riviera is already very well known by most foreign buyers.  Although not all the buyers know exactly in which village that they want to live.
What do you miss from home?
Good Chinese food and my family and friends.
Do you have a property which is currently for sale which you think is really special?
Yes I do, it is a property situated in the famous Bois Fleuri between Valbonne and Biot, one of the most sought after area for international buyers as many good international schools and Sophia Antipolis are within 5 minutes' drive.
The house is totally renovated and you can either split the land into two to build a second house or to extend the house up to 12% of the land size.   It is a great house with still potential to have an investment for the future as the house can still be developed and that is what a lot of buyers look for.  Priced at 1,650,000 there is room for negotiation so it is a property which I think is currently excellent value and great location.