AND OUR SURVEY SAYS……
Unlike other countries it is not that usual that every buyer in France takes out a survey on the property they are about to invest in.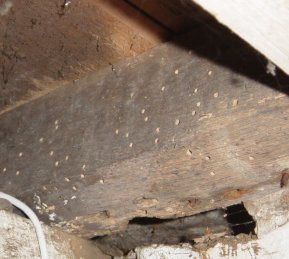 Armed with the standard tests and checks instructed by the notaire on things like, Asbestos and termites, many buyers consider this to be enough. However, in order to be completely protected and sure about the property you are buying, www.surveyors-in-France.co.uk is a qualified team who carry out this service.

Many people call themselves a 'Surveyor' or 'Building Surveyor' and may offer a 'Surveying Service' and many exploit this free use of the word surveyor – and it is often at the expense of those purchasing a French property. Often they are semi-retired construction workers, carpenters, jobbing builders and even farmers all offering 'surveying services' in France so beware of comments such as "35 years of experience" because it may not be in building surveying at all!

Fortunately, not everyone may use the term 'Chartered Building Surveyor', as it is a title legally protected by the Royal Institution of Chartered Surveyors (RICS). Whilst there is no professional French institution quite like the RICS, the good news is that there are a number of bi-lingual, specialist RICS registered Chartered Building Surveyors resident and practicing in France.

The company is an alliance of professional surveyors, created in 1999 to provide British buyers with a first class independent surveying service similar to the type they have come to expect in the U.K.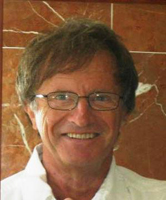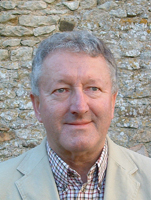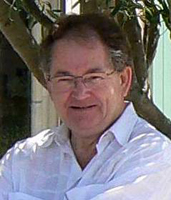 Pierre Weingaertner (left), James Latter (centre) and Ian Morris (right) are the regional managers whose team aims to provide buyers with a comprehensive and accurate report on the physical condition of their chosen French property.
Written in plain English, outlining where relevant any building defects and inadequacies of which they should be aware – their philosophy and aim is simple: to help buyers to make their dreams come true, but with their eyes completely open.

A UK style pre-purchase building survey & report is available for those who are intending to purchase a home in France and they provide one type of thorough building survey inspection.

Many buyers are rightly concerned about things such as cracks in walls, leaks through the roofing etc. and these worries and concerns can make them very unsure about proceeding with the purchase. In their many years of experience of investigating French buildings some perceived defects are not necessarily as threatening as they might appear at first sight. On the other hand they might often discover innocuous looking faults, which are of major importance to the integrity of a building. In all such instances they are able to put these findings into context, suggest remedies, and advise on an appropriate course of action. Armed with this information, you will then be able to buy with confidence that you know what you are getting.

In any case you are guaranteed that you will buy the property knowing anything which is fundamentally an issue concerning the property.

Covering the North, south west and south east of mainland France they survey buildings intended as both holiday homes and permanent residences.
For more information on the company and your individual requirements please contact:
0033 (O) 660 55 29 74
Email : contact@surveyors-in-france.co.uk